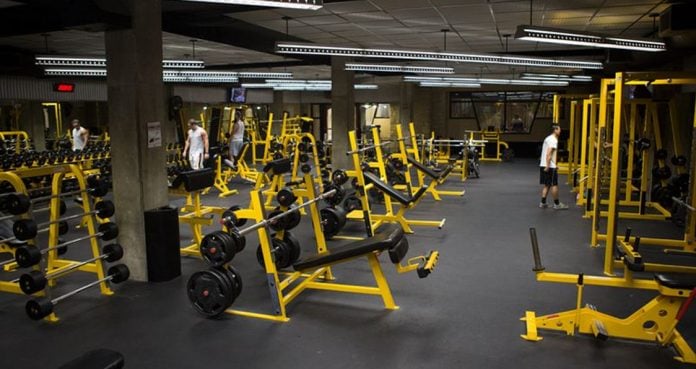 Our List Of The Best Gyms in the World
You might have read one of those "Best Hotels in the World" or a "Places to Eat at Before You Die" articles, but have you ever looked at a "Best Gyms in the World" article? Many gyms are like landmarks for fitness freaks, they are essentially holy places for the serious bodybuilders. It is the dreams of many to train where the greats like Ronnie Coleman or Arnold Schwarzenegger trained, lifting the weights they once lifted. Bodybuilders can be like kids on a playground when they enter a different gym for the first time.
Lucky for you, we have gone ahead and ranked the best gyms in the world based on the available equipment, ambiance, training environment and facilities, as well as their historic impact. We can guarantee the gyms on this list are and you might get goosebumps stepping into them.
Don't expect Planet Fitness to be on the list.
Gold's Gym, Venice, California
First on the list, Gold's Venice beach is arguably the most iconic gym in all of bodybuilding history. The bests in the business are known to train at Gold's Gym, Venice CA, many of them have Mr. Olympia titles under their belts. Some of the Golden Era greats like Arnold Schwarzenegger, Franco Columbo, Tom Platz, etc. all trained at this gym back in the day, and still to this day there are plenty of modern icons like Mike O'Hearn still pumping iron in that gym.
Gold's Gym was originally founded in 1965 by Joe Gold and has since changed hands several times. Gold's Gym has since transformed into a global
brand and is present in many states almost every fitness frenzy country. They also have a line of fitness equipment like weightlifting belts, blender bottles, resistance bands, and so on.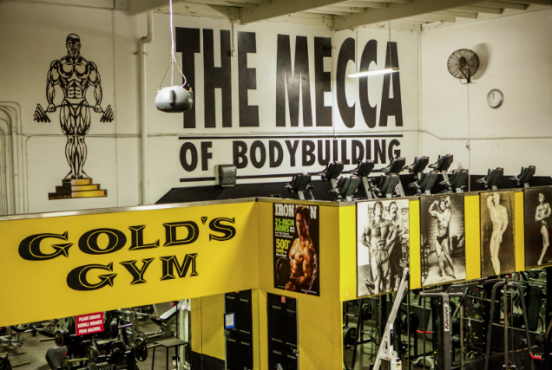 Due to some of the biggest names in the fitness industry who have, and those who still enjoy working out at Gold's Gym, Venice, this facility is also referred to as "the Mecca" of bodybuilding. The gym has no music or air conditioning and is cooled by the sea breeze.
Bev Francis' Powerhouse Gym, Syosset, NY
Bev Francis' Powerhouse Gym is also known as The East Coast Mecca. The gym is owned by Bev Francis who is the first women ever to bench 300lbs. The Powerhouse Gym is frequented by all-time greats like Jay Cutler, Kai Greene, Phil Heath and even some of the younger guys like Sadik Hadzovic, etc.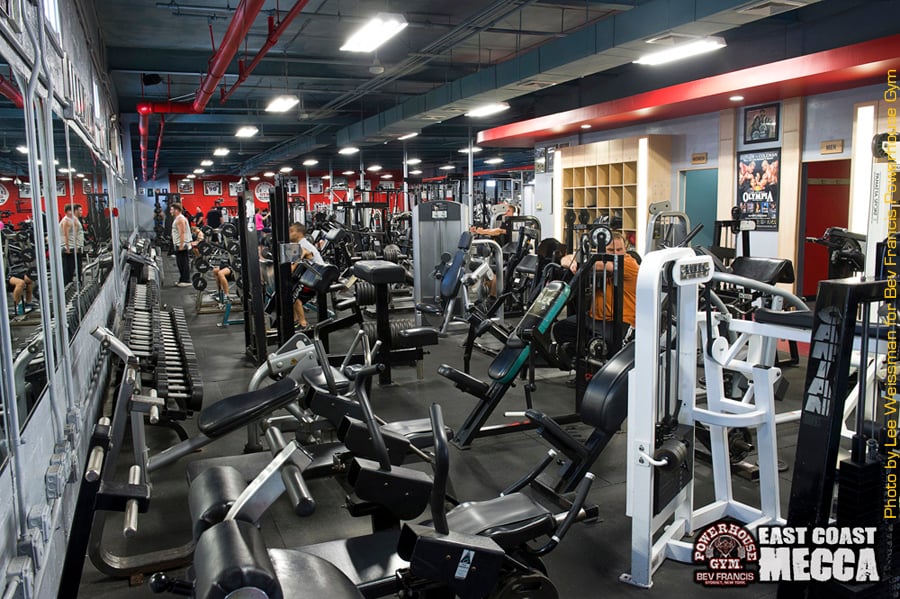 Just the walk into Bev Francis' Powerhouse gym alone is enough to make you lift more. It is brimming with gym equipment and has separate areas for boxing, kickboxing and submission fighting. The Powerhouse gym has been labeled as a go-to place for residents or even people just visiting NYC.
Iron Addicts
Iron Addicts gym is where old school meets new school in an intense, hardcore setting for those looking to get a serious pump. The California based gym is owned by the great C.T. Fletcher and is exactly what you would expect coming from such a hardcore guy.
C.T. Fletcher is a 6X World Champion and he coined the phrase "Iron Addict," after having open heart surgery and being told he could never lift weights again. This only motivated him to get back into the gym so he could prove all of the "professionals" wrong, and show them that there is no such thing as impossible.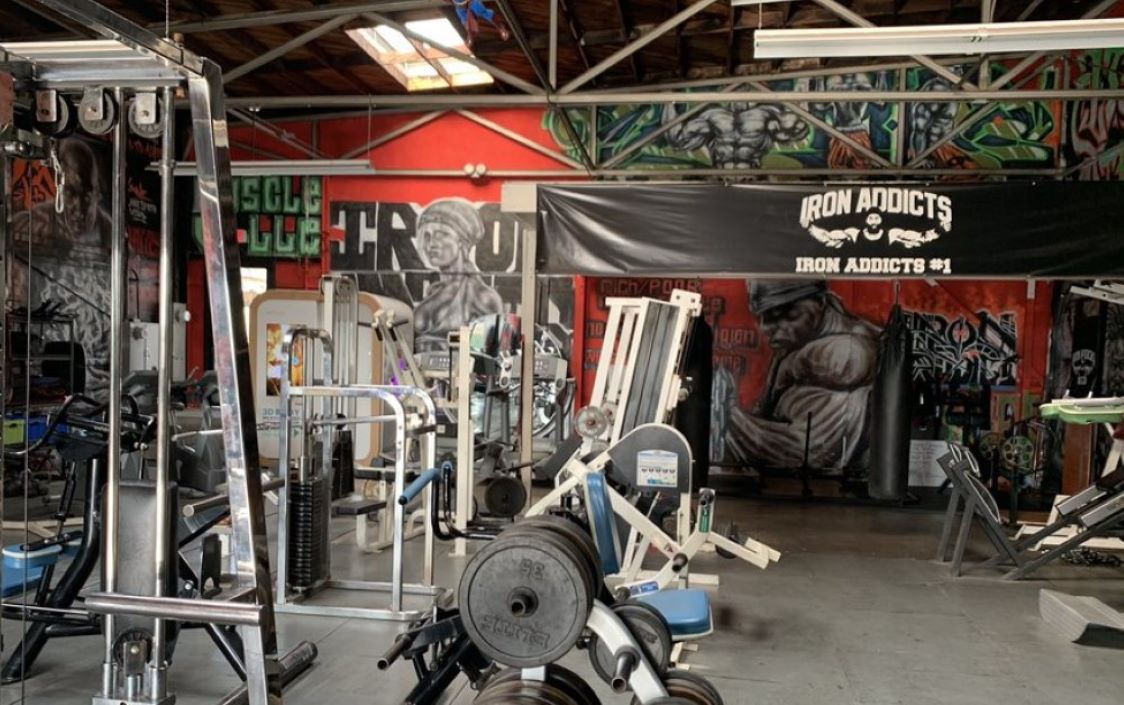 Well, he did just that, and opened up one of the most intense gyms in the country. Decorated with graphics of insanely muscular figures and outfitted with a great mix of old school and new school gym equipment, Iron Addicts had to make the list. It is a place to go when you want to pump some serious iron.
Metroflex Gym, Arlington, Taxes
Metroflex Gym, Texas is probably the most hardcore gym on the face of this planet, and for good reason. Metroflex gym is the home to Mr. Olympia titans like Ronnie Coleman, Branch Warren and Johnnie Jackson, and it still has all of the same equipment as it did when these beasts once trained there. That's right, the owner has kept it the same since he opened it, the dumbbells, the squat racks, the barbells, they are all pretty much original.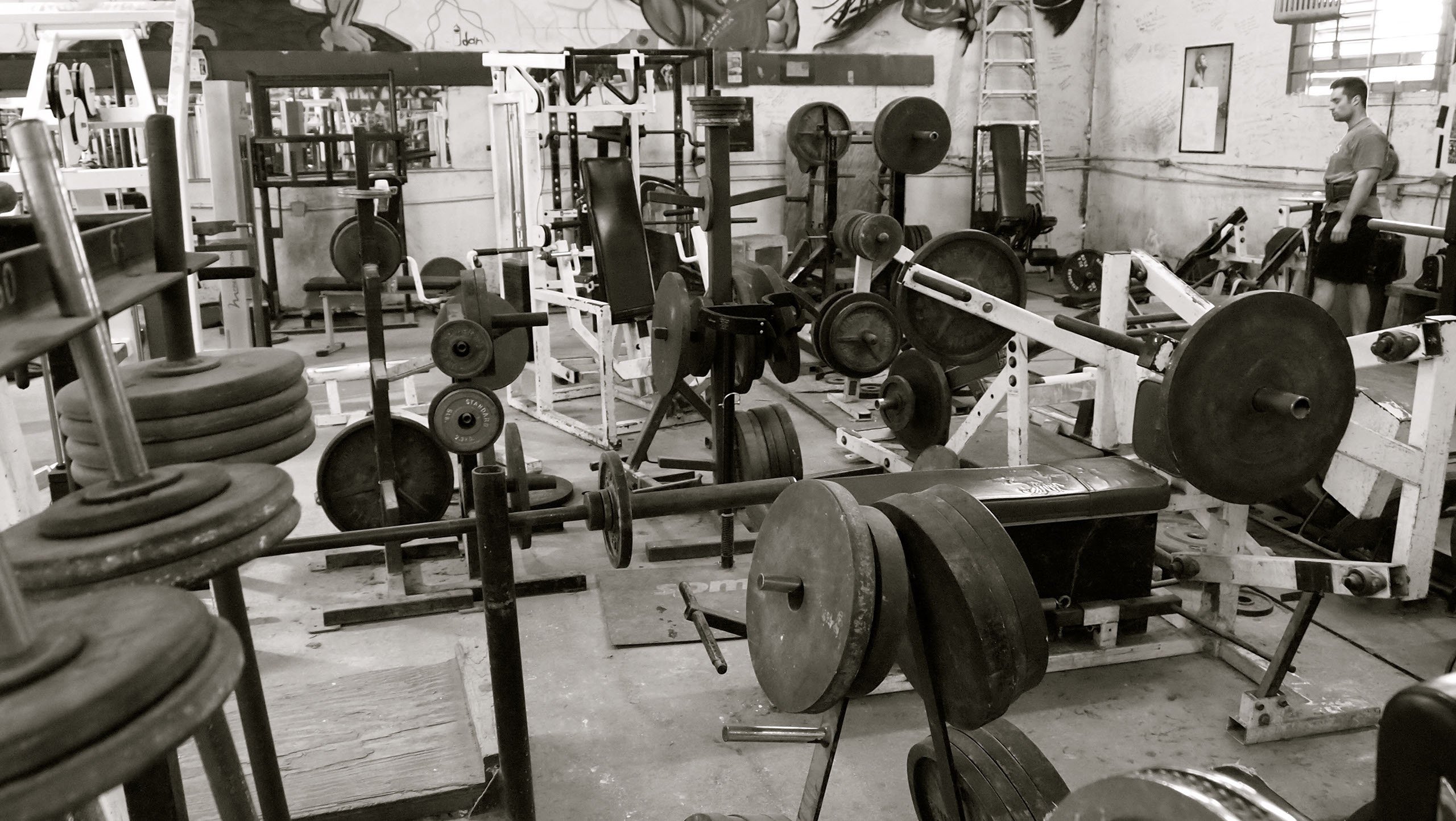 Brian Dobson started the gym in 1987 due to a lack of hardcore gyms and the restrictions the commercial gyms imposed on its members. Metroflex gym has earned a name for itself when it comes to intensity and the training footage shot in this gym should not come with an "E" rating.
Atilis Gym Wildwood
Last but certainly not least is another East Coast gym, and that is Atilis Gym Wildwood, also known as the "Jersey Shore Mecca". There are a few Atilis Gym locations throughout the State of New Jersey, but Wildwood is the one that takes the cake. It is one you absolutely have to visit when you are around the Jersey Shore.
Founded in 1974 and nestled in the southernmost part of Jersey you can go to, Atilis Gym Wildwood has seen some big names train within its walls. Many top pros used to move some weight in there, such as Tom Platz and Rich Gaspari. Modern influencers such as David Laid and Dylan McKenna also used to go to Atilis gym as their main stomping grounds.
The gym is filled with many pictures of bodybuilders from throughout the ages, a lot of them being signed, and as far as the equipment, there is a wide variety of equipment; much of which cannot be found elsewhere. It is a unique place, and one that you absolutely have to stop by when you are in the area looking to get a good lift in.
Hunt For Hardcore
If you like these listing for the best gyms in the world, check out the rest of the "Hunt for Hardcore" series on the Generation Iron YouTube channel. Rich Gaspari travels to gyms all over the place, looking for some of the most intense and gritty places to train and make some serious gains.
Some of the listings from here even made it into the episodes, so check out the rest here:
Best Gyms in the World Wrap Up
Overall, gyms are just as much of a travel destination as hotels, restaurants, or landmarks. There is a lot of history in many gyms across the U.S., and you are missing out if you pass by some of these places without stopping by. These are some of the best gyms in the world.
---
Have you worked out at one of these gyms? Let us know in the comments below. Also, be sure to follow Generation Iron on Facebook and Twitter.