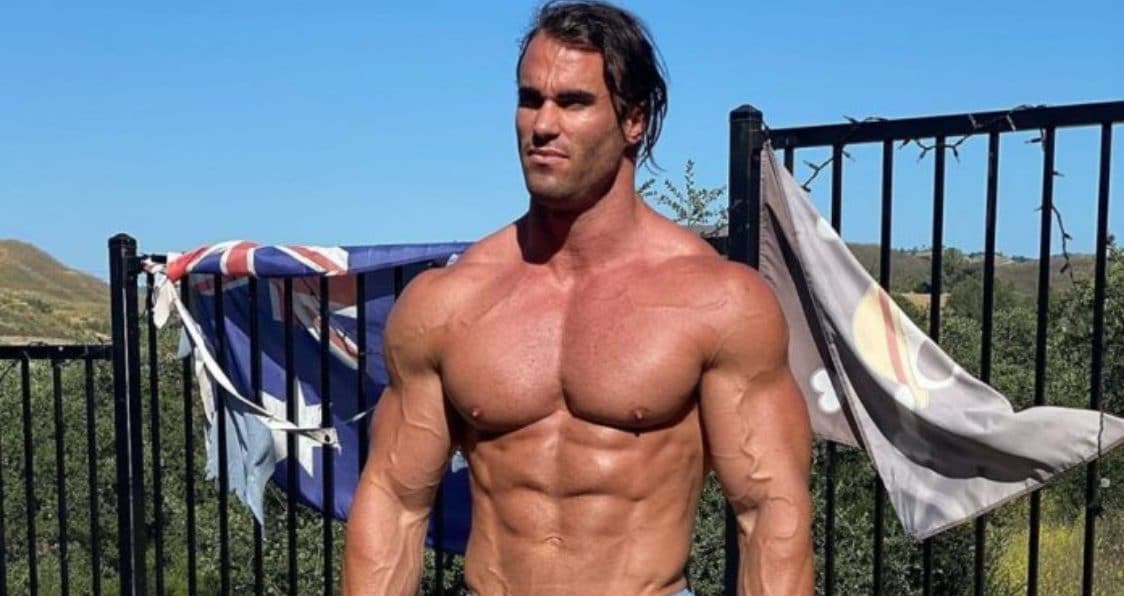 Calum Von Moger isn't letting the social distancing lockdown stop him!
There's no mistaking it; Calum von Moger is seeing his star rise. While he may have started out as a talented bodybuilder, the Aussie has found himself breaking into new arenas. Through Generation Iron and his manager, Edwin Mejia Jr., Calum von Moger has gained great exposure. After the successful launch of Generation Iron's Calum von Moger Unbroken on Netflix, Calum has gone on to appear in many major trades, including a successful Gucci campaign.
Calum shared with us his at home workout as he stays fit and shredded as this pandemic still forces many to work out at home. Taking notes and seeing how the pros do it can be inspiration and motivation that it is possible to still see great gains from the comfort of your own home. Following Calum's workouts and advice can help you see serious gains like he does.
One of the most popular up and coming bodybuilders in the world, Calum von Moger finds himself in a pretty peculiar position during this global health crisis. Like many others around the globe the bodybuilder, actor, entrepreneur and influencer finds himself in lockdown during forced social distancing. That means no access to the gym. For a professional bodybuilder it's not an ideal situation. But Calum has stayed positive and made his situation ideal for his training and overall gains.
Full Name: Calum Von Moger

Weight
Height
Date Of Birth
245-255 lbs.
6'2''
06/09/1990
Profession
Era
Nationality
Bodybuilder, Actor, Entrepreneur, Online Personality
2010
Australian
Like many other bodybuilders, Calum Von Moger has devised a way to train while in quarantine. In the video above, Calum performs both shoulder and back exercises showing his ability to adapt to this rough situation.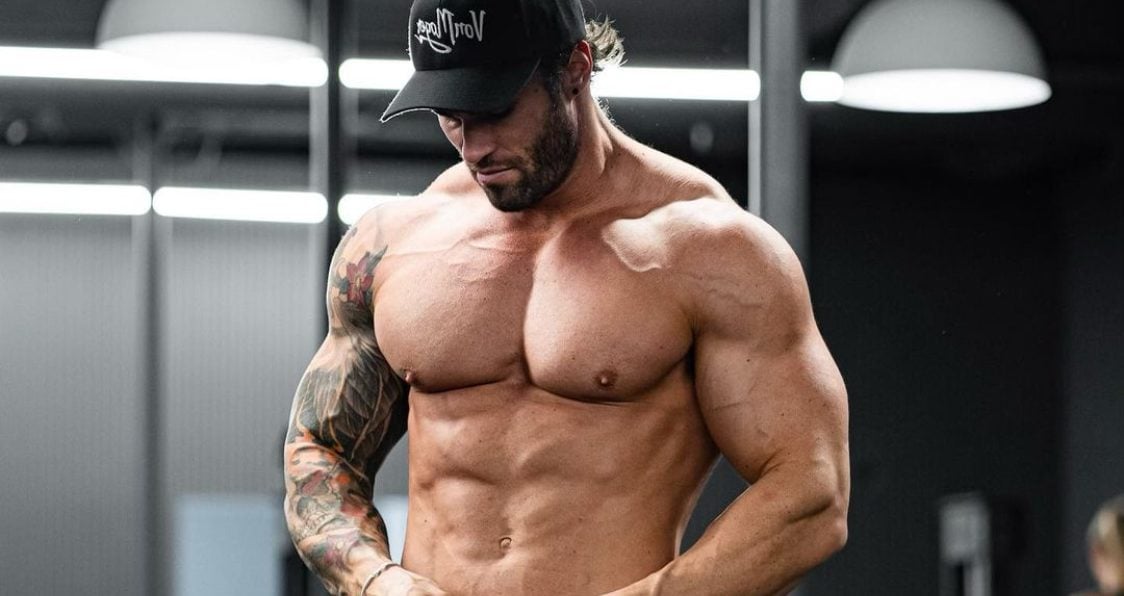 Calum Von Moger Bio
Calum Von Moger grew up in a small Australian town called Geelong. He was a skinny kid growing up. Calum's first encounter with weights happened at age 14 when his elder brother asked him if he wanted to tag along to the gym. And by the gym, we meant an old warehouse with basic equipment and rusty dumbbells. It was here that he caught the bodybuilding bug.
His bodybuilding journey began and he quickly rose to notoriety in the bodybuilding circuit. Despite setbacks due to injury, Calum showed resilience and overcame those through a positive attitude and solid work ethic. While his road to recovery was difficult, he returned to training at full capacity and now looks incredible, as the GI Exclusive will show. Working out at home has not slowed him down one bit!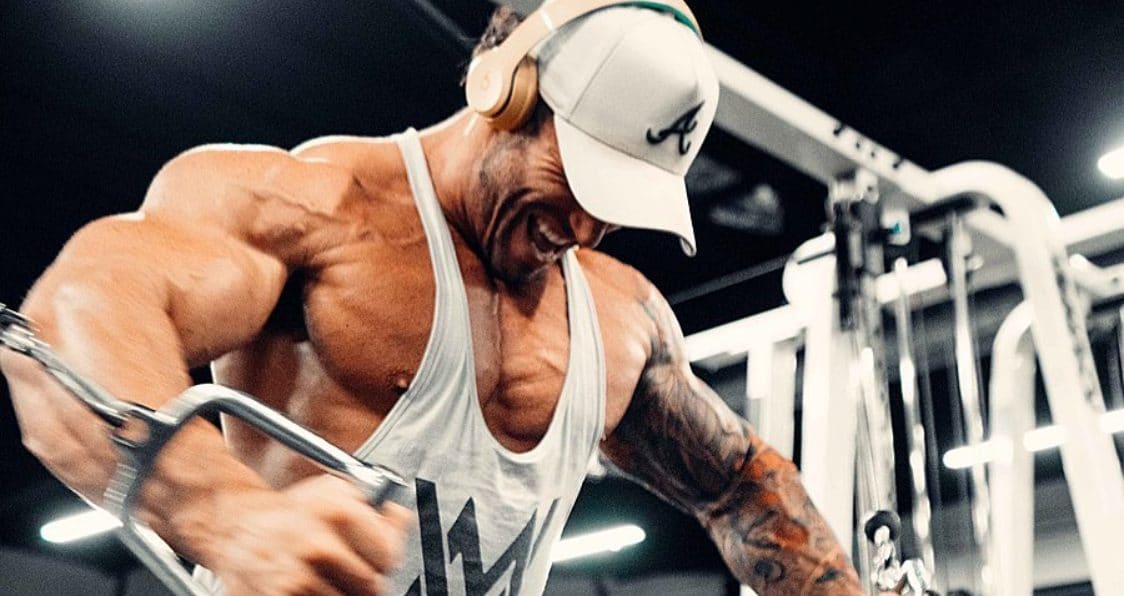 Calum's At-Home Workout
To make this workout, and others, happen, Calum built his own home gym in Australia. Knowing exactly what equipment he needs and how best to build his own gym, he did just that. With his knowledge of fitness and his drive to be the best, Calum has built an amazing home gym to see the best gains until things start to clear up.
In this GI Exclusive, Calum shares this back and shoulders workout to see the best gains possible. Despite the circumstances, he has managed to put together a great workout to see only the best gains possible. Let's take a look at this workout so you too can get a great at-home training session to see the best gains.
The Workout
Dumbbell Lateral Raises
Front Raises with Tire
Face Pulls with Rope Attachment
With these three exercises, Calum is able to get a great pump and continue to build muscle despite all odds. Looking competition ready and shredded overall, Calum's workout can give you serious gains so you see the best results for yourself.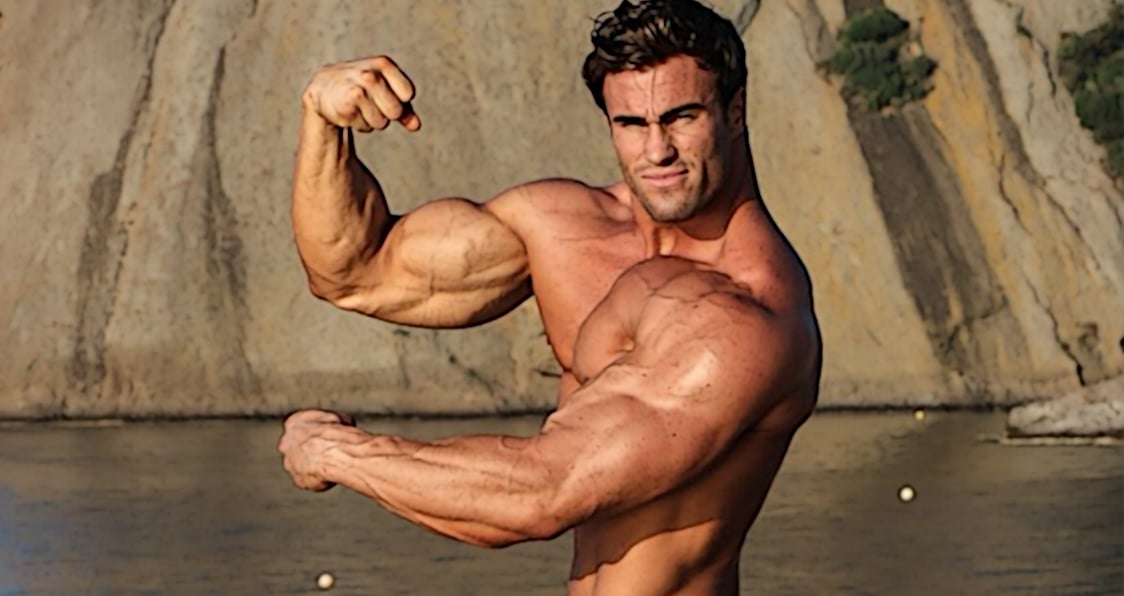 Calum Von Moger's Other Ventures
Philanthropy is also another of Calum's major achievements. After raising over $41,000 for the Australia Wildlife Conservancy Fund, Calum Von Moger has cemented himself as a humanitarian outside of his business aspirations.
Wrap Up
It appears that the sky is the limit for Calum Von Moger as he continues to showcase a multitude of talents within and outside of the fitness space. Keep your eyes peeled for more from the Australian bodybuilder turned entrepreneur. With his at-home workout in the video above, you will see just how this pro keeps things fresh and seeing huge gains despite being at home.
---
Let us know what you think in the comments below. Also, be sure to follow Generation Iron on Facebook, Twitter, and Instagram.