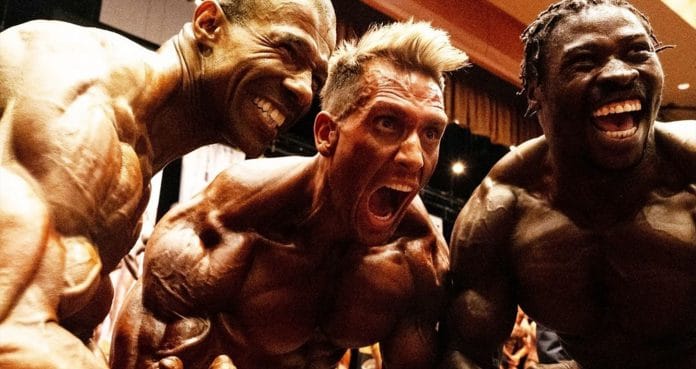 INBA/PNBA has released its initial schedule for the upcoming 2022 natural bodybuilding season. 
The International Natural Bodybuilding Association/Professional Natural Bodybuilding Association (INBA/PNBA) has prepared its schedule for 2022. INBA/PNBA is one of many natural bodybuilding leagues, but it's the biggest. Most bodybuilding leagues don't support the use of drugs. However, the INBA/PNBA is the leading trailblazer for getting their athletes drug tested – each athlete undergoes strict testing through World Anti-Doping Agency (WADA) – state-of-the-art drug testing the Olympics use. Any competitor who fails a drugs test ends up on the infamous Hall of Shame. 
The natural bodybuilding competitions listed below are events that take place up until the big finale on November 10-13th – Natural Olympia – Pinnacle of Natural Bodybuilding. So it's essential to do well in the other shows to earn a spot at this contest. It's the biggest event of the year for natural bodybuilders akin to Mr. Olympia in the International Federation of BodyBuilding and Fitness (IFBB) league.
Below you can find the INBA/PNBA schedule for 2022. 

INBA/PNBA 2022 Schedule 
March
19th – INBA/PNBA Judges Clinic

26th – Arizona Copper Classic 
April
2nd – Capital City Championships 

10th – Iron Gladiator 

16th – Jaguar Bodybuilding Championships 

23rd – Showdown in Memphis 

30th – Pro/Am Philip Ricardo Legends International 
May
7th – Pikes Peak Classics 

14th – Professional America's Natural & Amateur Illinois State 

21st – New England Naturals 

21st – Silver & Black 

28th – Pro/Am International Battle Against Cancer 
June
4th – Arizona State 

4th – Pro/Am Southern USA 

24-25th – World Championships 
July
2nd – Pro/Am Mr & Ms USA 

9th – Central California & Kern County 

23rd – Pro/Am North American 

30th – Pro/Am International Iron Man Magazine Muscle Beach 
August
6th – Pro Wolfpack & Cougar Classic California Naturals 

13th – Colorado State 

20th – Pro/Am Nationals 

27th – Utah State 
September
2-3rd – Mike O'Hearn Presents Clash of the Titans Professional Natural Universe 

10th – Pro/Am Int. Zeus Classic 

17th – Nevada State Naturals 

17th – Pro/Am International Latin American Championships

23-24th Pro/Am Team USA & Las Vegas Naturals 
October 
15th – Grand Canyon Classic 

TBA – Midwestern USA 

22nd – Western USA 
November 
4-5th Pro/Am World Cup 

10-13th – The Pinnacle Pro/Am Natural Olympia 
*Note: This is the initial schedule for 2022 in the INBA/PNBA league. More competition dates are pending. 
Olympics of Natural Bodybuilding
Natural Olympia is the Olympics of natural bodybuilding. It hosts the finest natural bodybuilders in the world, with 2021 representing 15 countries. The 2021 champions included athletes from Italy (Angelo Mastrangelo – Men's Sport Model ), Mexico (Arely Ayala – Bikini Angels), and Germany (Mirco Burger – Men's Bodybuilding Masters). Contenders compete for over $65,000 in cash and prizes and a custom Harley Davison prize – Philip Ricardo Jr. was the lucky winner of 2021 Natural Olympia. 
Below you can watch behind-the-scenes coverage of 2021 Natural Olympia. 
Generation Iron would like to congratulate the natural bodybuilders who participated in the INBA/PNBA league competitions in 2021! In addition, we want to add a supplementary congratulations to Paul Krueger for winning Mr. Olympia at 2021 Natural Olympia! We're looking forward to 2022! 
Follow us on Instagram, Facebook, and Twitter to stay informed on INBA/PNBA's upcoming year!