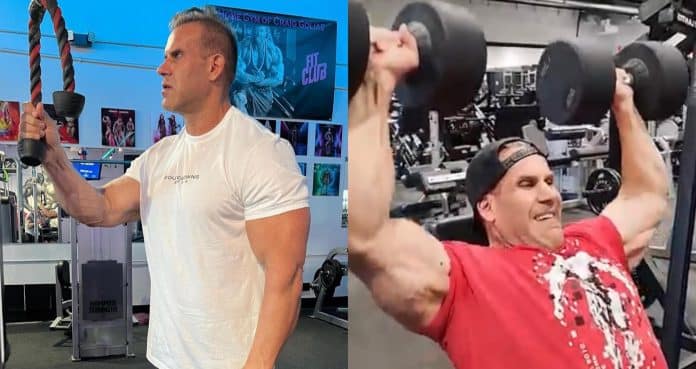 Jay Cutler continues to dominate the gym at 49 years old.
Jay Cutler might not be competing anymore, or anytime soon, but he still focuses on his health and workouts in the gym. Recently, the bodybuilding legend shared a shoulders and triceps workout as he continues his "Fit for 50" challenge.
At 49 years old, Cutler has maintained incredible strength and a ripped physique. He shared his plan to continue training at a high level and take testosterone during the process. This will allow him to remain in incredible shape before his 50th birthday. Despite his physique, Cutler does not plan on taking the stage again, as of now.
After going through a posing routine, there were rumors about Cutler returning to Masters Olympia in 2023. Those were quickly shut down by the most reliable source — Jay Cutler. He squashed any discussions and said he would not compete but did not rule out appearing on stage as a guest poser.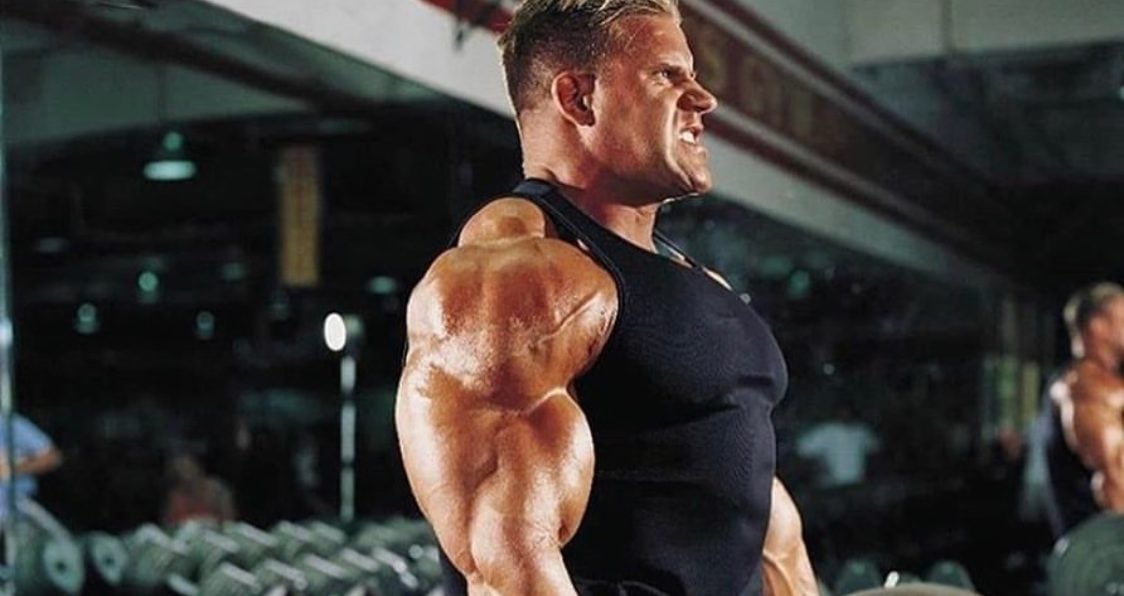 Jay Cutler Shoulders and Triceps Workout
During his career, Jay Cutler battled on stage with Ronnie Coleman and was able to take his title away in 2006. Now, he remains dedicated to the process and has set some new goals.
"Training is going well. We're working toward that 'Fit for 50.' I got up and did the stairs this morning. I'm on a mission dude. I only did 30 minutes so I'm not in the full swing of things."
View this post on Instagram
Following his workout, Cutler made sure to share some of his knowledge about recovery and nutrition. Since retiring, Cutler has remained an active voice in the sport because of his overall passion and brain for fitness.
The workout consisted of 11 exercises that varied between 1-2 sets, with the first and only being three sets. Following his workout, Cutler shared how he keeps his body in shape and recovered properly.
"A muffin and a banana after I train. Post workout nutrition is the most important food. But the question is, are protein shakes better after training or whole food better after training. I think having immediate protein to get your body that replenishment is always great. Then, follow-up with an hour of actual digestible food."
For more news and updates, follow Generation Iron on Facebook, Twitter, and Instagram.