Michal Krizo is training and hoping to earn his Pro Card in just one week.
Michal Krizo is one of the best up-and-coming talents in bodybuilding. He has not earned his Pro Card yet but has plans to compete in one week and looks ready to make a statement. On Friday, Krizo shared a physique update as he prepares for the 2022 Olympia Amateur Italy.
Krizo made the switch to NPC from the IFBB Elite Pro League in July. He became the most recent competitor to make the jump in hopes of earning his Pro Card. During his career, Krizo has put together an elite physique that many are looking forward to seeing on the biggest stage.
Following a workout, Krizo shared his recent physique update showing off different poses.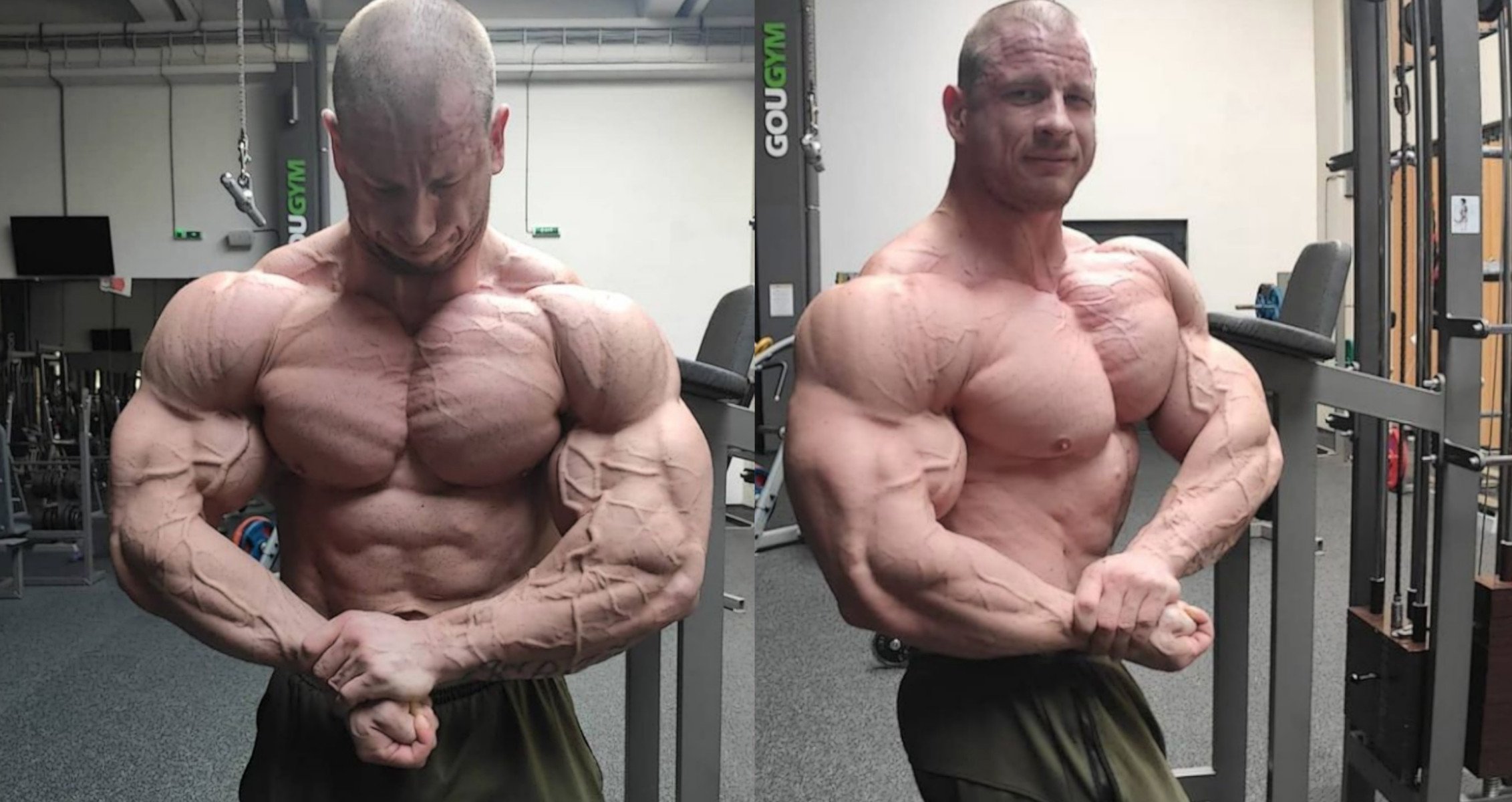 Michal Krizo Physique Update
Jay Cutler and Milos Sarcev are two influential names in bodybuilding. They have both encountered Michal Krizo and said that he has passed the eye test.
"1 week out little bit empty 💪 130kg"
View this post on Instagram
Recently, Krizo sat down for a Q&A and gave some insight on his plans moving forward. If he is able to earn his Pro Card, Krizo will immediately enter a competition in hopes of qualifying for the 2022 Olympia.
"CONSIDERING I GET THE PRO CARD, THERE IS EVLS PRAGUE PRO, WHICH IS THE LAST WEEK OF OCTOBER. IF I MANAGE TO WIN THERE, WHICH WOULD BE ABSOLUTELY AMAZING, I WOULD GO TO THE OLYMPIA THIS YEAR," Krizo said during this interview.
Michal Krizo has kept expectations low. He explained that if he is able to qualify, he wants to place in the Top 10 before moving into the top six in 2023. There are many who believe that he could exceed expectations right away come December.
All eyes will be on Krizo as he prepares to take the stage and hopefully become a pro. From that point on, he will look to make an impact on the biggest stage.
For more news and updates, follow Generation Iron on Facebook, Twitter, and Instagram.