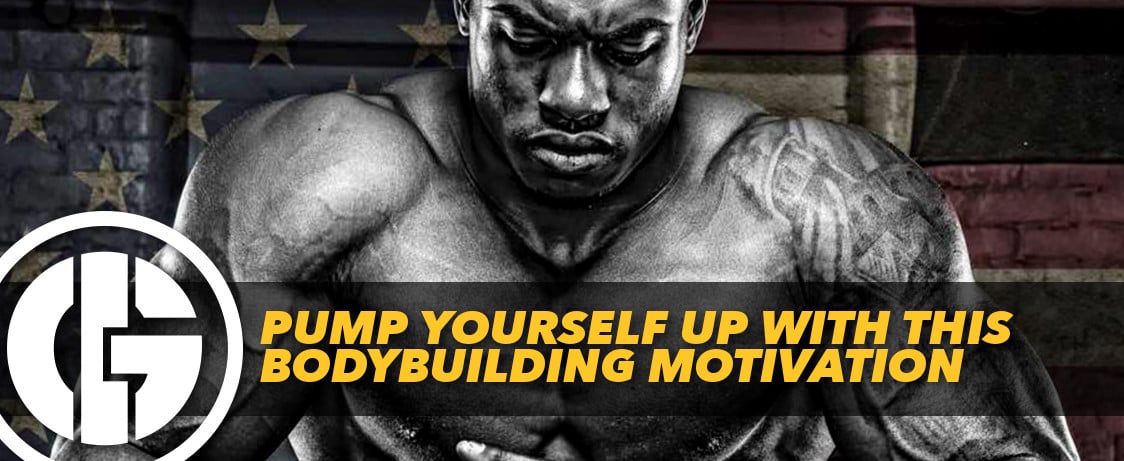 Only two days left in the week. Time to kill it in the gym!
It's Thursday which means one thing: your week of training is almost at a close. You're one step closer to resting, your muscles getting a break to rebuild themselves for greater gains. But before you get ahead of yourself, you're going to have to get through today and tomorrow.
We don't know about you, but some weeks find us in a bit of a slump right when we're at the finish line. You want your gains, but you just feel drained, like pushing any weight seems like an impossible task. Sometimes it can be, sometimes it's a sign that you need a bit of rest…or maybe it's a sign of being lazy and complacent. Either way you have to push past that feeling of mental and physical fatigue and get your ass to the gym. Whether it's leg day, chest day, or back, you're going to have to bite the bullet and fire yourself up to lift. But since sometimes it's hard to find that motivation on your own, we've got something that will light the fires to train.
Simeon Panda is as jacked as you could be without choosing to step foot on a posing stage. The YouTube bodybuilding sensation has a social media following that has garnered him a great deal of fans, not only because of his impressive physique, but the motivation that he can stir in others. Simeon recently headed to MetroFlex gym in Long Beach California to pump up with other prominent bodybuilders Ulisses and Mike Rashid. Take a look at their intense training session and let their dedication motivate you to go hard in the gym today.
Which day of the week is the hardest for you at the gym? Let us know in the comments below and be sure to follow Generation Iron on Facebook and Twitter.