The best joint supplements help to reduce inflammation and provide the necessary nutrients for joint health.
When choosing a joint supplement, it is important to look at both the ingredients and filler ingredients. Our list covers joint supplements for athletes, best joint supplements for men, and the best joint supplements for women.
Joint supplements are one of the more effective supplements you can spend your money on. And getting a good one can make a big and very quick difference to not just an athlete's performance, but the day to day life of all men and women.
In fact, you don't even need to have joint issues like arthritis or an injury to benefit from a joint supplement. They can promote fluid movement and support people like bodybuilders who put masses of strain on their joints, or runners looking to protect their knees.
Choosing the best joint supplement comes down to one thing, the formula. Here's our top joint supplements.
#1 Physio Flex Pro – Best Overall Joint Supplement
Offering a fully stacked formula of proven joint protection ingredients, Physio Flex Pro is actually verified and approved by a physical therapist. It's combination and balanced approach means that it easily takes top spot when it comes to the best joint supplements and best joint supplements for athletes.
Number of Servings: 30
Serving Size: 2 Veggie Capsules
RRP: $60
Check out Physio Flex Pro Here
Physio Flex Pro can help restore and even strengthen joints in athletes, bodybuilders and people experiencing age related joint issues. By reducing inflammation with turmeric, Bromelain and ginger root, you'll find you can move pain and crack free. Then with Glucosamine, Chondroitin and MSM supporting healthy cartilage and synovial fluid, motion will become more 'free' and you'll feel less restricted. Physio Flex Pro offers a complete and 'total joint support' which we found the absolute best in terms of doses, effects and end results of supplementation.
Physio Flex Pro is a research-based joint support supplement made with natural ingredients great for nourishing and lubricating your joints.
Pros
Fast effects
Elite level formulation with high doses
Backed by a physical therapist
Natural easy to digest ingredients
Affordable monthly cost with bundles
Created by working athletes
Cons
Only available online
$15 tracked shipping on international orders
Check out our individual review for Physio Flex Pro here!
---
#2 Performance Lab Flex – Runner Up
Slightly more expensive, is Performance Lab Flex. A joint support product that optimizes your joints and mobility for long term enhanced flexibility, comfort, and performance. It uses a similar formula to Physio Flex Pro, but uses 'branded' ingredients. It's a solid product and will work well for those looking to purchase their joint supplement alongside other supplements.
Performance Lab Flex is perfect for joint lubrication and shock absorption that provides herbal relief for stiff and achy joints.
---
#3 Staunch Nation Joint Relief – Value Option
At $29.99 Staunch Nation's Joint Relief offers a cheaper option with a more dialed back formula. We love the products look and it comes from a very trusted brand owned by Calum Von Moger, so you can be sure you're getting a high quality product in Joint Relief.
Staunch Joint Relief is made with high-quality ingredients with a top tier joint recovery and support formula for all your needs.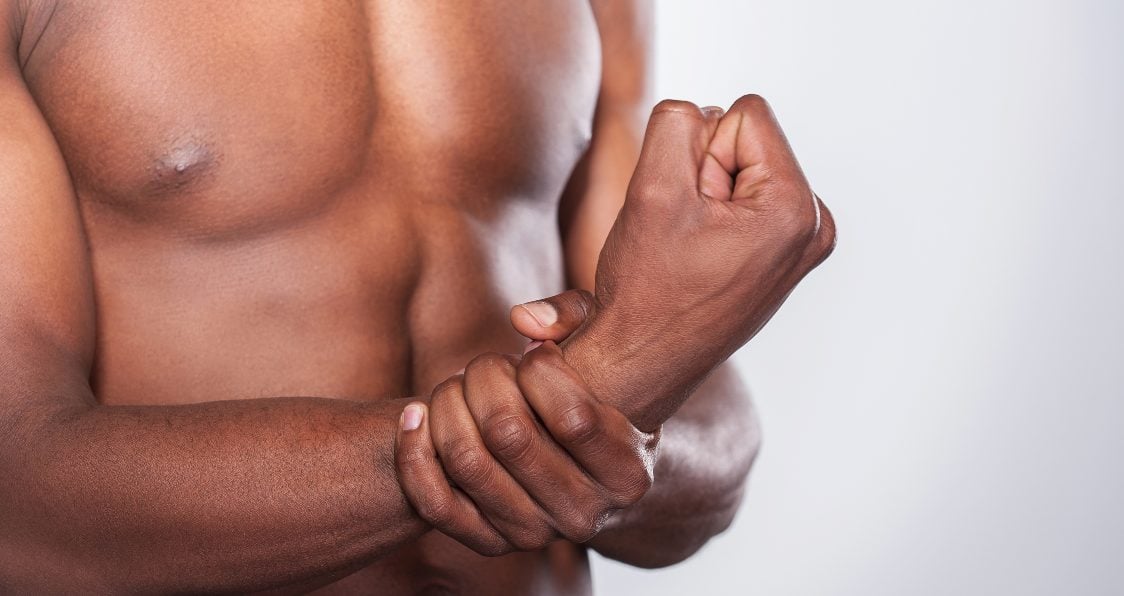 Best Ingredients in Joint Supplements
The best ingredients in joint supplements are always natural. These ingredients are aimed to reduce inflammation, lubricate joints, and replenish the body with vitamins and minerals. Below we've selected ingredients that are supported by scientific studies to ensure they work as they should.
Some of these ingredients may be hard to pronounce but they offer great benefits for people with joint pain. This is because they have properties that help increase mobility, decrease stiffness, and more.
Glucosamine
Glucosamine is a supplement that is used for joint health. It helps with cartilage formation and repair by providing a protein building block called glucosamine that the human body cannot produce on its own.
Glucosamine supplements have been shown to have three major benefits:
1) They reduce the frequency of pain and morning stiffness.
2) They increase mobility in the joints.
3) They improve function of the joints.
Turmeric
Turmeric is a natural anti-inflammatory and antioxidant that has been used as a remedy for joint pain, arthritis, and other related conditions for centuries.
Turmeric's health benefits stem from curcumin, an antioxidant and anti-inflammatory ingredient that has been linked to such conditions as arthritis, inflammatory bowel disease (IBD), ulcerative colitis (UC) and Crohn's disease.
MSM
MSM is an organic sulfur-containing compound that contains no toxic metals. It is also known as dimethyl sulfone (DMSO2).
MSM contains sulfur which helps to form the healthy, hydrated tissues in our body.
MSM can help with joint pain and arthritic pain by helping with inflammation and repair of tissues in the joints.
Boswellia
Boswellia is a natural anti-inflammatory agent which relieves pain and inflammation of the joints. Boswellia has been used for thousands of years to treat a variety of illnesses, including arthritis and asthma.
Boswellia can be used in many ways: in its raw form, as an extract or as a cream that may help reduce muscle stiffness and discomfort.
Ginger Root
Ginger Root is a plant that grows in certain parts of the world. Many people use it to provide joint protection by taking it as a supplement or putting it into their cooking.
There are many benefits that come with Ginger Root including pain relief, inflammation reduction, and general health benefits. This plant is really good for the body and can help prevent some serious health problems like arthritis.
Many of the Ginger Root benefits are because of its ability to block an enzyme that causes inflammation called COX-2. This enzyme is responsible for causing things like nausea and vomiting during pregnancy (morning sickness), inflammation reduction, and pain relief.
Collagen
Collagen is an essential protein that's found in the body. It provides structure and strength to tissues throughout the body including the skin, hair, nails, muscles, bones, tendons, and ligaments.
Collagen helps to protect joints by providing a cushioning effect on the cartilage. It also helps to lubricate joints during movement. Collagen can be used for joint protection because it may help to maintain healthy joints and promote healthy cartilage levels.
Chondroitin
Chondroitin is a natural substance that is found in the cartilage of the body. Chondroitin makes up about 10 to 30% of the total protein content in cartilage.
Chondroitin's health benefits are not limited to joint pain control, but also for other benefits like improved mobility, increased production of synovial fluid, and improved blood flow.
The University of California San Diego reports that chondroitin supplements taken orally or applied topically may provide relief from knee osteoarthritis pain. They also report that chondroitin may be helpful for those with osteoarthritis who are pregnant or post-surgery.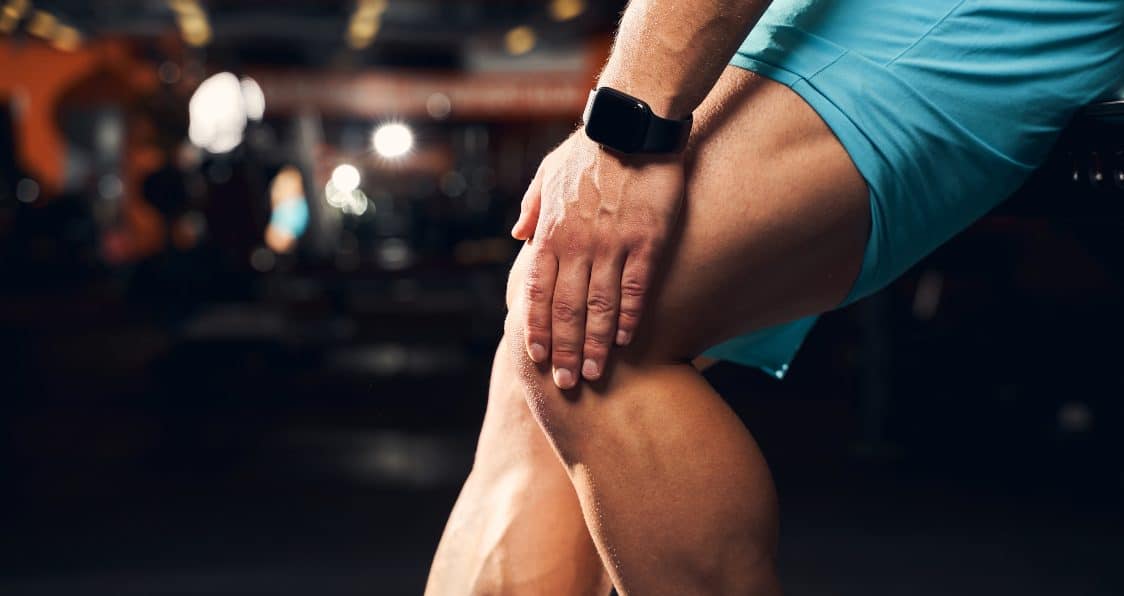 Benefits of Joint Supplements
Our best joint supplements are dietary supplements that contains ingredients that are believed to promote joint health. Joint supplements often contain glucosamine, chondroitin, and other substances. There are many benefits of joint supplements which you can find on this section.
Restore Strength and Mobility
Joint supplements can help nourish and strengthen key joints in the body. They do this by providing nutritional ingredients like Glucosamine, Chondroitin and MSM which can be digested and used to improve key structures of the joint and musculoskeletal systems in the body. This means less aching joints and more moving.
By nourishing the joints, most good joint supplements also impact synovial fluids. This means that you're essentially lubricating your joints, allowing for free flowing and fluid movements.
A joint supplement should also reduce inflammation and swelling of joints. This can hugely help remove discomfort and improve quality of life. Inflamed joints can occur for a variety of reasons too, so taking a joint supplement can offer protection against this problem.
Joint pain is a huge issue globally and can be severely debilitating for people looking to live an active life. The ingredients in an effective joint supplement can help reduce painful joints by targeting inflammation and improving strength.
An obvious one, but by fixing up your joints, your quality of life will shoot up. We always check to see if our best joint supplements will help you live a fuller and more active and free lifestyle. Our best joint supplements for athletes will ensure you are performing at your peak.
How to Find the Best Joint Supplement
Joint supplements are necessary for all people who want to keep their joints in perfect shape and health. Even though there are many joint supplements available on the market, it can be hard to choose the right one.
So how do you know if a joint supplement is worth buying or even the best joint supplement for you?
There are many things that you should know before buying a supplement. Firstly, you need to know the ingredients that are used in the supplement because these ingredients are what make it work or not work for your joints. Some people also prefer getting their supplements from natural sources because they don't contain any artificial chemicals or preservatives which could harm their body.
---
Generation Iron may receive commissions on purchases made through our links. See our disclosure page for more information.
Let us know what you think in the comments below. Also, be sure to follow Generation Iron on Facebook, Twitter, and Instagram.