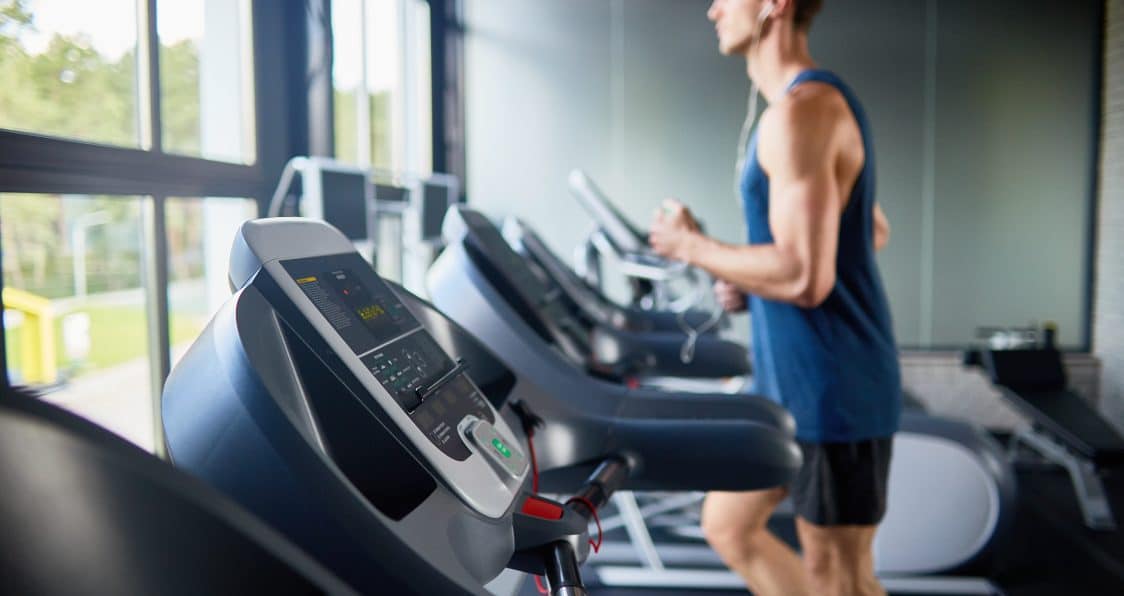 These interactive treadmills are great for home training and bodybuilders to see convenient gains with products worth the money.
A treadmill is probably one of the most common types of home gym equipment, and with good reason: it's one of the best, most efficient ways to get cardio in at home or in the gym. But due to the extreme popularity of the treadmill, the market is understandably saturated with thousands of models to choose from. When it comes down to it, how can you make the critical decision about which type of treadmill to buy?
We've put together a list of the Best Treadmills for 2021 so you can enhance your home training and bodybuilding gains with convenient and interactive fitness equipment. The best treadmill for the money is something to highly consider so you get the best workout possible.
Best Treadmills For 2021
---
Best Treadmill Overall
The best treadmill overall will work to offer a high-quality option that is durable and can withstand repeated abuse. It will also be interactive and offer various settings, as well as workout plans so you can stay engaged. The best treadmill for the money and quality can greatly help boost your gains.
Sole Fitness F63 Treadmill
Sole Fitness F63 is a great treadmill to help tackle your overall treadmill needs. Listed as the best in its price range among many reviews, this treadmill has an easy assist folding deck design for ease and convenience. High end rollers create static free motion and it is a smooth treadmill with a vibration free surface. An LCD screen provides real-time stats and it has great entertainment capabilities with Bluetooth audio, USB ports, and integrated systems so time flies while you use it.
Sole Fitness F63 Treadmill is foldable and affordable for your toughest workouts. An easy assist design and high end rollers offer a smooth and static free motion.
Pros
Smooth, vibration free, and easy to use treadmill
Great entertainment capabilities at a good price
Cons
Assembly can be difficult if going at it alone
Price: $1,099.99
---
Best Interactive Treadmill
Interactive treadmills are great for they can keep you engaged with a variety of features. From HD screens, to Bluetooth technology, and workout plans, you will never grow bored with an interactive treadmill.
NordicTrack Commercial 1750
NordicTrack Commercial 1750 is a great interactive treadmill to boost personal training in your home. Its durable and high quality piece of equipment with quiet drive incline technology and a comfortable fit when running or performing whatever workout to offer low impact support, faster and smoother response, and a similar feel to the road. The 10'' Smart HD touch screen allows you to view live workouts, follow iFit trainers around the world in an interactive global experience, and allow the Automatic Trainer Control to adjust your speed, incline, and decline for the best interactive workouts.
NordicTrack Commercial 1750 is a great treadmill to offer interactive personal training at home. Quiet drive incline technology is matched by an HD smart touchscreen for the best workouts.
Pros
Well-built and durable product
Quiet drive technology is nice to control noise
Very interactive with great options to really challenge your workouts
Cons
Mid-level in terms of price, it is a bit expensive
Price: $1,799.00
---
Best Treadmill For Space
You want a treadmill that won't take up too much space but will still be functional for what you want. The right treadmill will fit nicely in your home gym and can be easily stored to be tucked out of the way.
Life Fitness T3 Treadmill
Life Fitness T3 Treadmill is designed with form and function to offer a sleek, aesthetically pleasing, yet highly functional product at home. A user friendly design is matched by quick start capabilities and heart rate monitoring for those looking into that. The FlexDeck Shock Absorption System enhances comfort and reduces joint stress to alleviate unwanted pain and keep you grinding for much longer. In terms of the console, the Go Console display is easy to navigate and can enable Bluetooth. It offers an entertainment zone and a workout zone, as well as tracking, so all of your needs are covered.
Life Fitness T3 Treadmill is designed for the best in terms of form and comfort. A sleek design, it is high quality and durable to withstand repeated abuse.
Pros
User friendly and great design
Creates less shock to help avoid any injuries
The display options for entertainment and workout modes is great
Cons
A more pricey option, you don't get anything that much more special than some of the others
Price: $3,599.00
---
Best Treadmill For Running
While all treadmills are useful for running, those that have good treads and support can enhance your running. You want a treadmill to support your workouts and feel comfortable, especially for longer distance runs.
Pro-Form Pro 9000
Pro-Form Pro 9000 is a full training experience at home. Designed to support a soft landing, the deck is cushioned to offer more comfort on impact. There is also a fan with easy adjustability to provide nice air flow for those grueling workouts. Able to be folded and stored effectively, this is a simple to store and convenient treadmill. The 22'' HD screen allows for an interactive experience and enhanced workouts with iFit trainers. Through interactive sessions, live studio classes, and connected fitness tracking, all of those needs you want most are fulfilled with the Pro 9000.
ProForm Pro-9000 Treadmill is a smart treadmill with thousands of on-demand workouts and an HD touchscreen. The auto-adjust option allows for easy change in speed, incline, and decline.
Pros
Deck design is great for cushioned impact and soft landing
A 22'' HD screen is awesome
The interactive capabilities like fitness tracking really makes this a must have
Cons
A bit expensive, but you're getting a good treadmill compared to others at the same price
Price: $1,699.00
---
Best Treadmill For Bodybuilding
Bodybuilders deserve a treadmill that will work to enhance their gains for the better. While strength training is obviously important, putting cardio in the mix can get you competition ready.
Horizon Fitness T101 Treadmill
Horizon Fitness T101 Treadmill is one to offer a quick set-up with simple controls and reliable components to get started with a great exercise routine. A durable product, the motor runs at lower RPMs to minimize noise and the cushioned deck allows for added support no matter the workout. Easy to store with effective folding and a lifetime frame and motor warranty is great. Bluetooth capabilities and a device holder plus USB port allows you to watch your favorite movies or shows on your tablet while you grind away and get a good workout in.
Horizon Fitness T101 Treadmill is simple and reliable with a quick set-up. Shock absorbing 3-zone cushioning supports walking, jogging, or running.
Pros
Quick set-up that is safe and reliable
Quiet motor and cushioned deck are great
Having a device holder is a must without a screen
Cons
No screen is disappointing but it makes sense for the price
Price: $699.00
---
Best Treadmill For A Home Gym
Your home gym can be a place of comfort and gains. The right treadmill will support your goals and make you want to workout every day from the comfort of your own home.
Assault Fitness AirRunner
Assault Fitness AirRunner has taken the fitness community by storm as a new way to offer the same benefits as a traditional treadmill. Unlike a motorized treadmill, you are in control of the speed and power as this runner requires your utmost attention to getting a seriously killer workout. Optimal for all types of training, it requires no electrical consumption and the natural feel of running promotes more efficiency, especially in terms of stride. The screen is small and simple to only show you necessary information and this runner is a great option for those serious about boosting fitness.
Assault Fitness AirRunner is a great treadmill that requires natural running to promote an efficient running stride. It requires zero electrical consumption and is great for all types of training.
Pros
No motor or electricity needed as it runs on your power
Natural feel of running promotes more efficient workouts and a better feel for your workouts
Cons
Very expensive option
For those serious about training and gaining fitness
Price: $5,363.55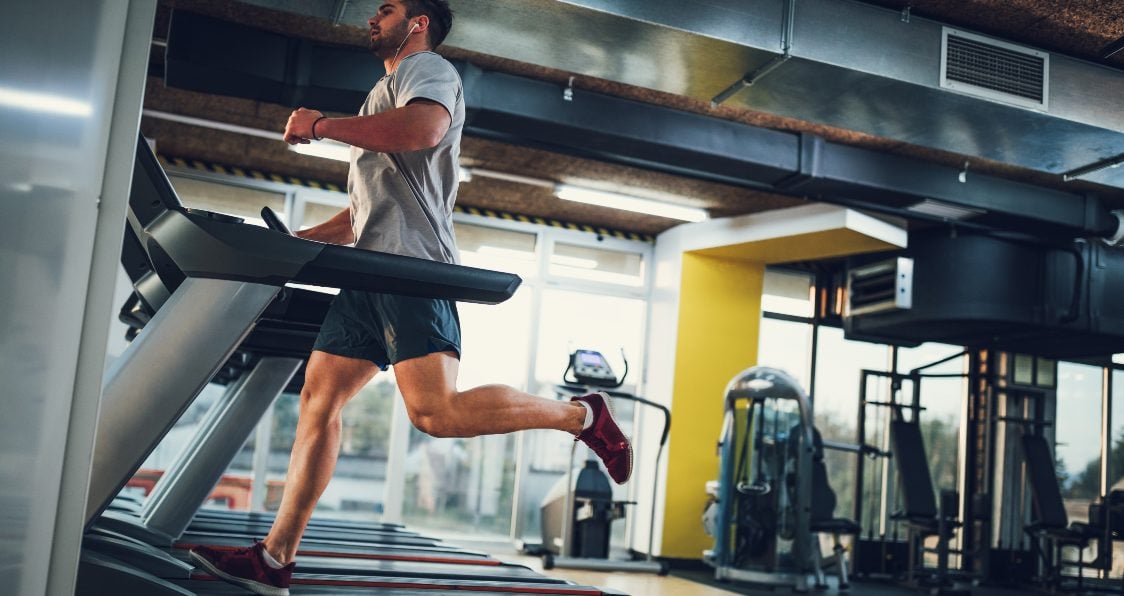 Benefits Of A Treadmill
Build Strength & Endurance
Running is a great form of cardio to really build that endurance base and the more you continue with it, the more your lung and heart capacity will increase. Since running increases the demand on the circulatory system, it makes your heart work harder to get blood to areas that need it, thus leading to overall growth in strength (1).
Running burns more calories than most exercises and as we all know, weight loss comes from more calories leaving your body than coming in. It can get your metabolism going to only increase that fat burn and changing up the variations to include something like high-intensity interval work can be great for your overall weight loss and even suppress your appetite (2).
Using a treadmill allows for a convenient workout by avoiding all of the inconveniences that occur on the open road. You don't have to worry about weather or seasonal changes which is great because you can enjoy a workout in a comfortable temperature without the fear of being rained on. You also don't have to worry about getting to a gym and hoping a treadmill is available, which can just be a pain.
With a treadmill, you are not tied to just simply running. With the ability to adjust an incline when you want or change speeds when you desire, using a treadmill can really target certain aspects of your training without the monotony of running on the open road.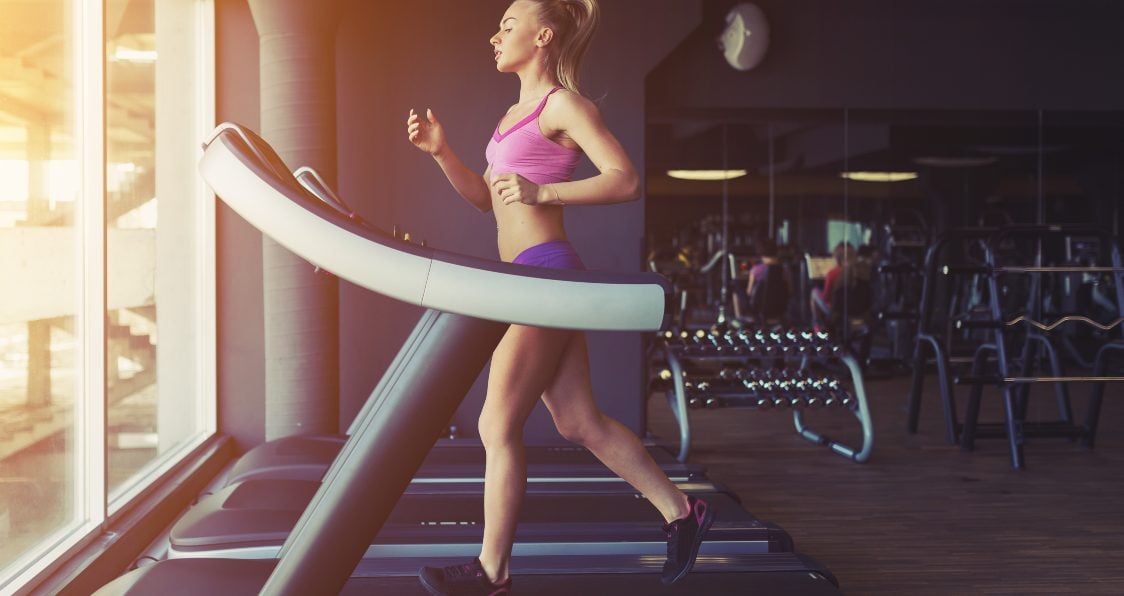 What To Look For In A Treadmill
Durability: Your treadmill should last a long time and be made from high-quality material so you never have to worry.
Noise: Many treadmills can be loud and having one that is more quiet will allow you to workout at any point in the day.
Horsepower: Make sure your treadmill can support your needs and reach speeds that will challenge you while still giving you a great workout.
Safety Features: You want your treadmill to be safe for you and those around you. Looking for features that will promote safety can help ease your mind.
Entertainment Capabilities: Good entertainment options can make your workouts go by faster and allow for more fun workouts.
How We Decide
Our team is focused on delivering the best workout equipment and products to you so you never have to deal with any headache that may come your way. When looking at the best treadmills, we took a few factors into account. The reputation of the brand and the customer reviews are important because you deserve to have an honest company backing you. The added features associated with a treadmill are also important to note because it can make the experience that much better. Things like built-in screens, Bluetooth connections, and other sources of entertainment can make your workout go by quicker which is exactly what you want and need. Lastly, we understand this equipment is expensive, but we searched for the best treadmills for the money that were marked at an affordable price. While they are still pricey, we looked for quality as this would be a long term investment.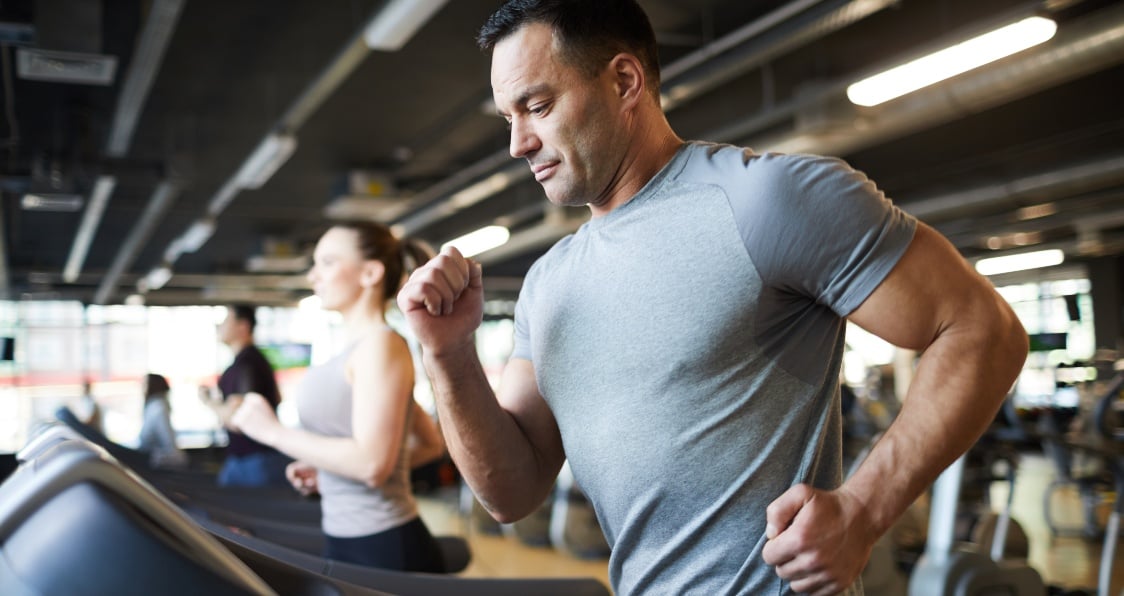 FAQ Section
What is the best treadmill?
Sole Fitness F63. This treadmill is listed as the best in its price range among many reviews. It is easy to fold and store and the surface is smooth and static free for your comfort. An LCD screen allows for workout and entertainment capabilities to boost your workouts and this is the best treadmill for the money and quality.
Does a treadmill require a lot of maintenance?
Most treadmills won't require a lot of maintenance. It is important to keep it clean and look to lubricate the running deck to keep it moving efficiently. If maintenance is a concern, look to see what kind of return or money back guarantee the company offers.
Can you do more with a treadmill than just run?
Yes! Treadmills are great for offering a variety of different workouts, whether it be incline walking, lunges, or a variety of others. Depending on your goals and what you intend to use it for, there are plenty of options for you.
Who shouldn't use a treadmill?
Children should not use a treadmill unless supervised by a parent or an older guardian. For those fighting an injury or feel it unsafe to use, then consider staying away from them. On the whole, when used properly, efficiently, and safely, treadmills can be great products to enhance your gains.
Wrap Up
Treadmills are a great piece of equipment and vital for a stellar home gym and this list of the best treadmills 2021 will hopefully help you find a great product. Allowing you to get a workout in the comfort of your own home is something a good treadmill can help you with so you avoid the gym and the hassle of the open road. We've put together a great list of the Best Treadmills so check it out and see what it can do for your training, performance, and overall health today.
---
Generation Iron may receive commissions on purchases made through our links. See our disclosure page for more information.
Let us know what you think in the comments below. Also, be sure to follow Generation Iron on Facebook, Twitter, and Instagram. 
References
Panissa, Valeria L. G.; Tricoli, Valmor A. A.; Julio, Ursula F.; Ribeiro, Natalia; et al. (2015). "Acute effect of high-intensity aerobic exercise performed on treadmill and cycle ergometer on strength performance". (source)
Damiano, Diane L.; DeJong, Stacey L. (2009). "A Systematic Review of the Effectiveness of Treadmill Training and Body Weight Support in Pediatric Rehabilitation". (source)