Romain Ramassamy wins the 2022 VanCity Showdown 212!
The 2022 VanCity Showdown 212 took place in Burnaby, BC, Canada over the weekend. The Men's 212 division was on display and Romain Ramassamy was crowned champion.
Ramassamy appeared in the Toronto Pro Supershow in 2021 as a member of the Classic Physique division. The bodybuilder finished as the runner-up during that show. He will now have a chance to appear in Men's 212 at the biggest show of the year.
The full results from the show have been announced. Below, checkout the full breakdown from the event, along with an official score card.
2022 VanCity Showdown 212 Breakdown
Men's 212
First Place – Romain Ramassamy
Second Place – Cody Drobot
Third Place – Mahood Aldurrah
Fourth Place – David Robinson
Fifth Place – Kevin Johnson
Sixth Place – Chris Buhr
Seventh Place – Jamie Do Rego
2022 VanCity Showdown 212 Official Score Card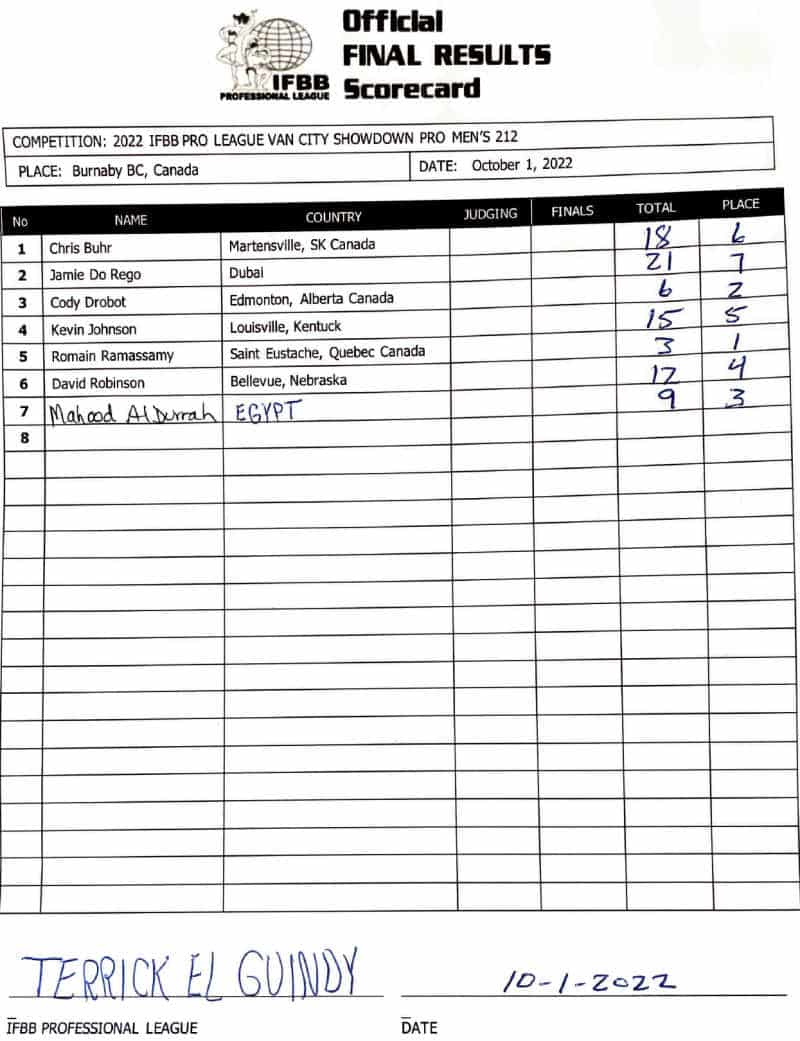 For more news and updates, follow Generation Iron on Facebook, Twitter, and Instagram.