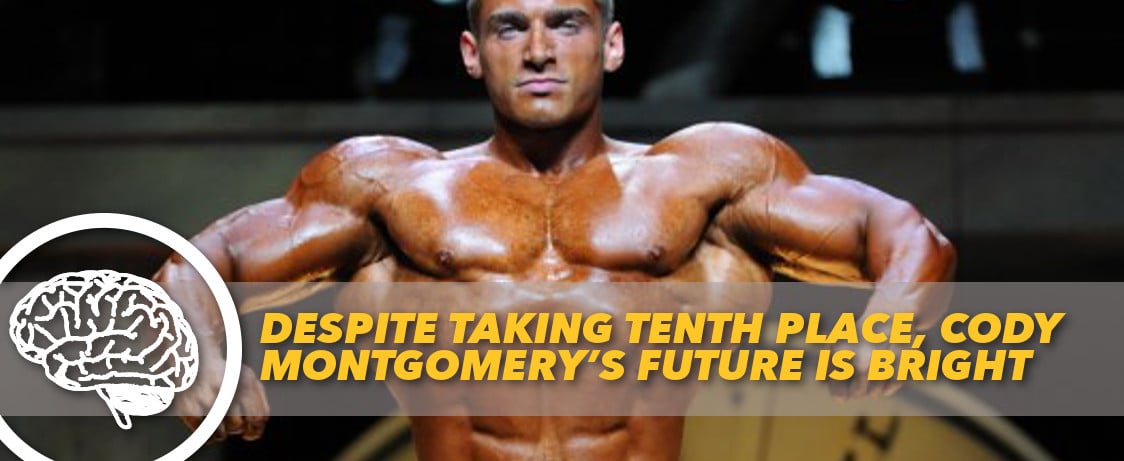 An amazing showing at the Arnold Classic for only 21 years old…
At the conclusion of the 2016 Arnold Classic the focus was purely on Kai Greene and his big win. Granted, Greene had not competed for quite some time, so it was no surprise that all eyes would be on "The Predator" as he took to the stage for the first time in seventeen months. By now that the festivities have concluded attention must be shifted to the overall event as a whole. At this year's show we learned quite a bit about what to expect later in the year as well as the future of the sport as a whole.
There were plenty of surprises at the event that no one could have foresaw, the arrival of Josh Lenartowicz being chief among them. The bodybuilder literally came out of nowhere to take the third place position at the show. It was a sign that the new breed of competitors are on the rise. But another young up and comer that needs to be given credit is certainly Cody Montgomery.
[wptouch target="mobile"]
[/wptouch]
[wptouch target="non-mobile"]
[/wptouch]
.
While all eyes were on Kai Greene, Cedric McMillan, and Josh Lenartowicz, many may have forgotten about one of the top prospects in the sport. Granted, Cody Montgomery took tenth place in the competition, but when you put it into perspective that's a pretty impressive feat. This was Montgomery's first professional bodybuilding show and to share it with the likes of champions like Branch Warren, Kai Greene, and many other veterans is an impressive accomplishment.
At this stage of the game Montgomery hasn't reached his full potential, but the experience he's gained in this show is likely to push him to the next level of his career. No one wants to come in tenth place in any competition, but when you consider the fact that Cody has already competed with some of the best in the world it's sure to build confidence in the young man. Time will tell if Montgomery uses the experience to his advantage. If he does then we could see him making some impressive improvements in the years to come and really turn heads.
How far do you think Cody Montgomery can go? Let us know in the comments and forums. Also, be sure to follow Generation Iron on Facebook and Twitter.
[wptouch target="mobile"] [/wptouch]
[wptouch target="non-mobile"][/wptouch]
[wptouch target="mobile"]
[/wptouch]
[wptouch target="non-mobile"]

[/wptouch]