Phil Heath wants to help others fighting the same battle he is.
Phil Heath is one of the greatest bodybuilders of all-time. Since retiring from competition, Heath has opened up about his battles with body dysmorphia and wants to to help others through it as well.
Heath totaled seven Olympia titles over the course of his career. In 2020, he stepped on stage for the final time but has been active in the gym ever since. This year, Heath is working to improve his physique further ad this has brought up rumors about returning to competition.
Heath took to Instagram to share a video speaking on his battles with body dysmorphia.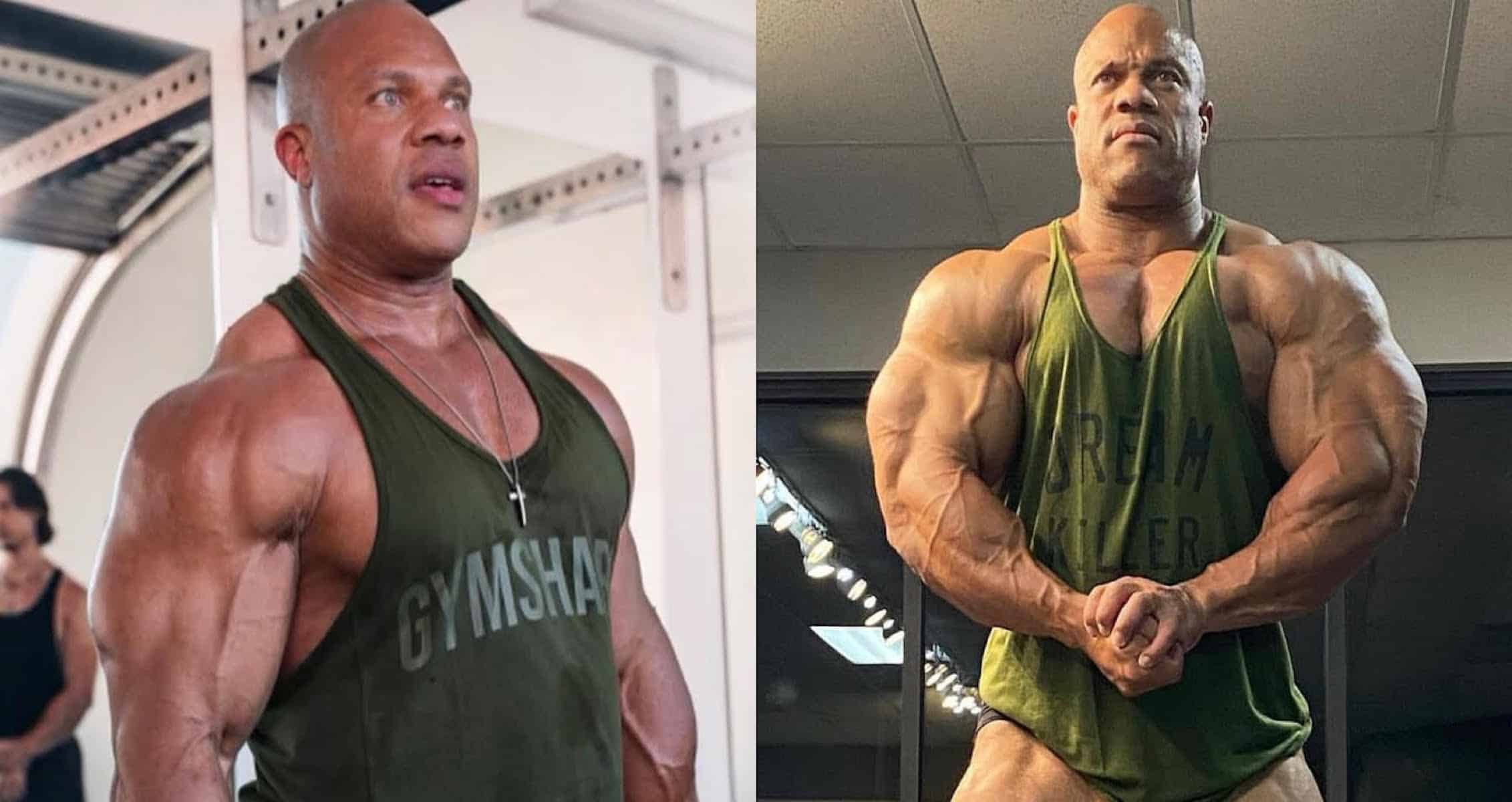 Phil Heath: "Body Dysmorphia Is Real"
Phil Heath shared that he has been dealing with body dysmorphia for over 20 years now. He explained his routine over the last two years and how he is able to deal with it.
"I have body dysmorphia. That's right, I have it, I've had it for a very long time, well over 20 years. But most importantly over the last two years, how I deal with it.

I get up in the morning and go to the bathroom, and I say, 'Phil, I love you, I love you for everything that life has thrown at you, and you stood tall and decided you wanted to do better and although that you may have failed sometimes, you won a lot of those battles, a lot of those wars. And that you're worthy and that you're strong."
View this post on Instagram
Phil Heath continued to speak to others that are struggling with the same problem.
I want you guys to all know that you're strong and you are extremely worthy. But you have to start with loving yourself. You cannot love others the way that you want to if you can't show love to yourself and show grace to yourself."
The return of Phil Heath is something that fans have been waiting for since he stepped off the stage in 2020. It is unknown if he will compete in 2023 but Heath continues to build a championship-level physique. This time, he did not speak on his future but his struggles in the past and continues to be a voice for others.
Exploring body dysmorphia, aka Bigorexia, in more detail
Generation Iron did a deep exploration about body dysmorphia in the feature film – Bigorexia. The film chronicled a half-dozen individuals and their battles with body dysmorphia. Some did not believe they had it. Others identified proudly with it. The psychological struggle deeply impacts many athletes and particularly bodybuilders.
The lengths some will go can be very harmful. While others learn to manage it and even use it as a strength to achieve goals. You can watch the trailer for Bigorexia below:
Watch Bigorexia on all major digital platforms today. Visit the official Bigorexia website right here for all viewing options.
For more news and updates, follow Generation Iron on Facebook, Twitter, and Instagram.