Strength Wars: The Movie is coming April 2021.
Over the past year, we've been teasing the release of Strength Wars: The Movie – the official leap to the big screen of the viral strength battle phenomenon. Up until now, the film's release date had not been confirmed. But now it looks like the world will finally be able to watch Strength Wars: The Movie very soon.
Generation Iron Network has released the official teaser poster for the film – which also teases the official release date. Strength Wars: The Movie will be hitting digital in April 2021.
Introduced in 2012, Strength Wars pits two muscle and strength athletes from different sports such as Bodybuilding, Powerlifting, Strongman, and Cross Fit against each other, by competing in a collection of strength exercises to determine an ultimate winner. Now in 2020, Strength Wars gets the feature film treatment with the biggest strength tournament in the competition's history.
Welcome to Strength Wars: The Movie.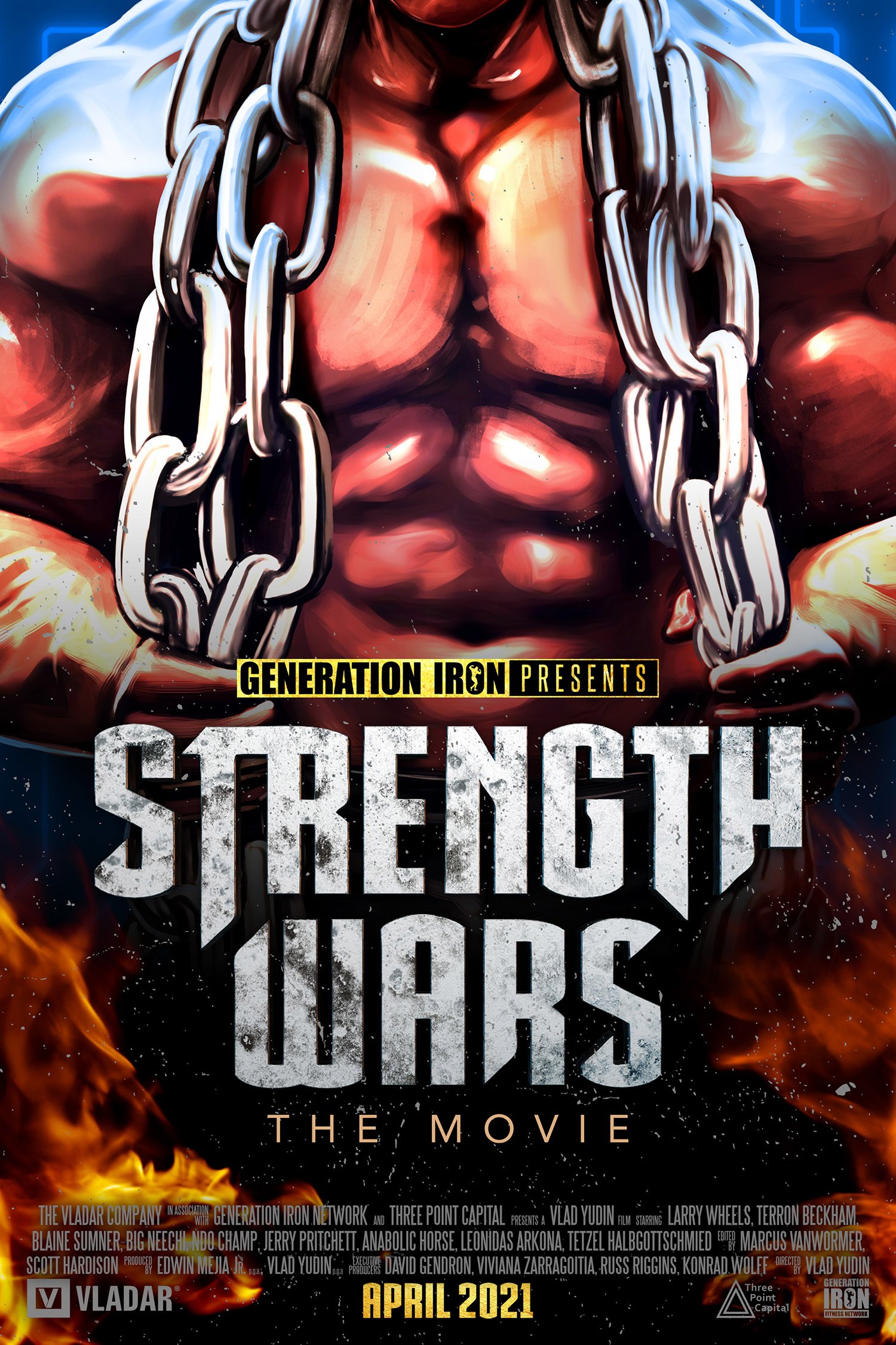 Directed by Vlad Yudin (Generation Iron series, The Hurt Business, Dorian Yates The Original Mass Monster) and produced by Edwin Mejia Jr., the film will feature an all-star cast including Larry Wheels, Anabolic Horse, Terron Beckham, Jerry Pritchett, Blaine Sumner, Big Neechi, Leonidas Arkona, and NDO Champ. The film will increase the stakes, transforming the 2v2 battles into an eight person tournament where only one can stand tall as champion. The film will also dive deep into the lives of each competitor across the globe as they train and prepare for the Strength Wars tournament.
In January 2019, the Generation Iron Network announced that it had acquired the Strength Wars brand and planned to bring the competition show to a larger audience. Later that year, they announced that production had begun on a feature film documentary.
In 2020, we also released a teaser video with a sneak peek of footage from the film. You can check that out below:
More updates for Strength Wars: The Movie will be coming very soon. So stay tuned to the Generation Iron Fitness Network for more updates!