Chris Bumstead has started a bulking phase looking to increase muscle mass.
Chris Bumstead is not only one of the most successful bodybuilders today, he is also one of the most popular. Bumstead regularly shares workouts across his different social media platforms for millions of followers to see. Recently, Bumstead took viewers through a full day of eating as he enters a bulking stage.
Bumstead took to YouTube on Sunday to share this video. The reigning three-time Classic Physique Olympia champion looks primed and ready to take home his fourth in a row. Bumstead stands out from the pack because of his dedication to the sport, including his training regimen and extremely strict diet plan.
Below, you can find a full breakdown of Bumstead's bulking diet plan as he looks to add muscle mass over the course of the summer months.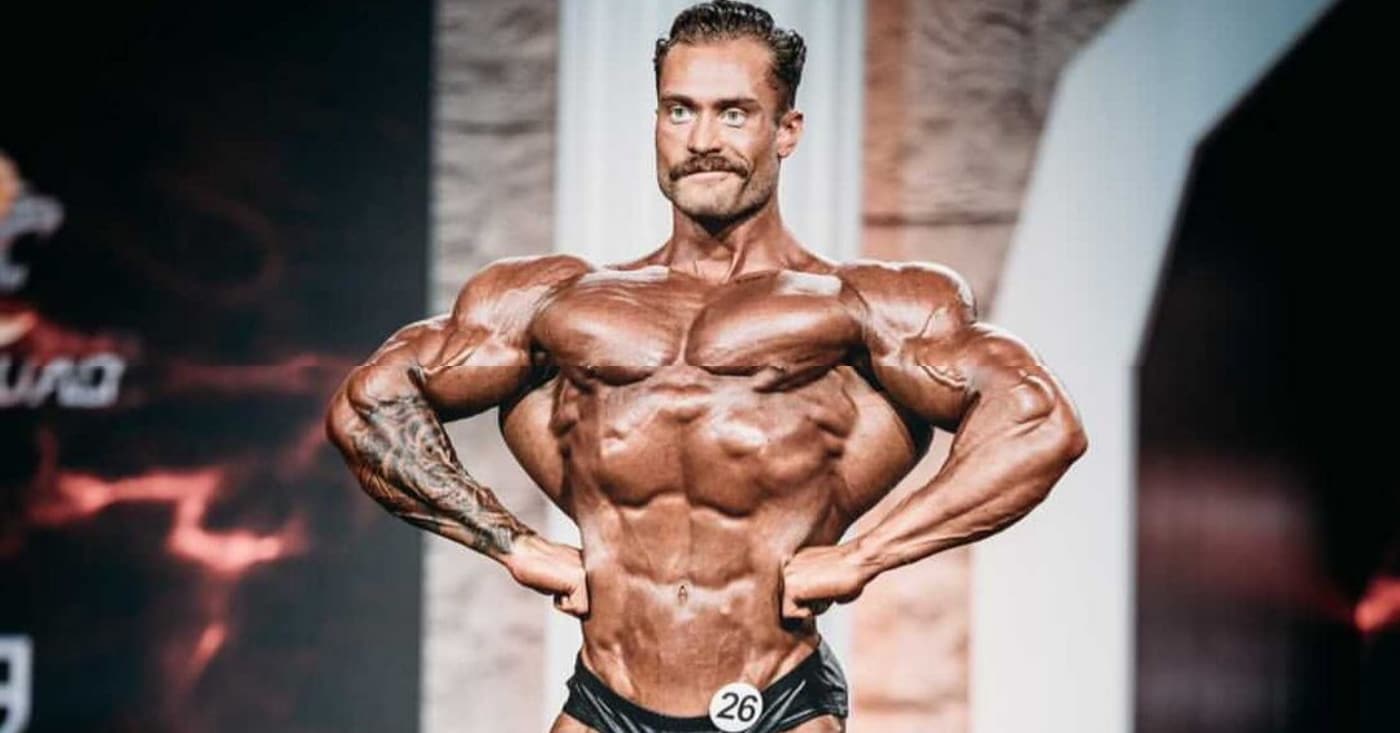 Chris Bumstead's Full Day Of Eating
Chris Bumstead entered his bulking phase looking to put on some more muscle mass over the course of the summer. He plans to put 500 or more calories into his diet at the beginning to see how his body reacts. To begin, the meal plan consists of 4,133 total calories for the day, 460 grams carbs, 164 grams protein, 140 grams fat.
Meal 1 
The first meal of the day for Bumstead was a shake consisting of 931 calories, 72g protein, 23g fat, and 114g carbs. During the process of putting his shake together, Bumstead shared some tips on how to make it easy to drink.
First, Bumstead blends the oats by themself in order to create a consistency that is like flour. This will make the shake less grainy. Also, he uses water so the shake is not as thick.
120 grams oats
Raspberries and Blueberries (no specific amount)
Water
1 scoop fiber
2 scoops vanilla protein
30 grams Organic almond butter
Meal 2 
Bumstead's next two meals are prepared and taken to the office. He quickly warms them up in the microwave so he can eat while working.
180 grams chicken breast
250 grams Jasmine rice
20 grams Macadamian nut oil
"I will say this. I don't think there's an optimal amount of food over one meal that you should eat before you workout. It comes down to what your goals are. If you're bulking, how is it easiest to eat a lot of food?" bumstead explained.

Personally, if I only eat two meals, workout for two hours then I come home, I'm really tired, lazy. If I eat three meals and a shake or so after, it's really hard. With that knowledge, I need to have three meals before working out."
READ MORE: Why Does Chris Bumstead Take Multiple Ice Baths Per Week?
Meal 3
This is the final meal before Chris Bumstead hits the gym. He hits his three-meal threshold before training and can finish the day strong post-workout.
180 grams bison
270 grams Jasmine rice
15 grams Macadamian nut oil
"Not really much to say about this. The key to success in bodybuilding, getting big, preparation. Go to work. Meal prep."
Meal 4 – Post Workout
180 grams chicken breast
20 grams olive oil
280 grams Jasmine rice
Half an avocado
Meal 5
300 grams potatoes
180 grams ground turkey
Almond butter sandwich
At this point, the full day of eating is done for Chris Bumstead. Bumstead continues to explain how he can fluctuate the amount of calories in his meals depending on how his body reacts.
"I feel like my metabolism has slowed down. Maybe my body has been putting on muscle mass more easily. Ive been doing this for more years. I used to have to eat 5,000-6,000 calories to look just like this. Now, 4,100 calories has me put on weight right now. So can't complain about that.

So, this is where we're at. I'm going to keep eating like this consistently. I'm going to weigh myself, pretty much every single day, and tracking it. If my weight doesn't increase in like two to three weeks, I'll add like 500 calories. Personally, that's how I do it. I give myself like two to three weeks. If I see no gain, I'll add some food. If I put on too much weight, I'll bring it back down."
For more news and updates, follow Generation Iron on Facebook, Twitter, and Instagram.