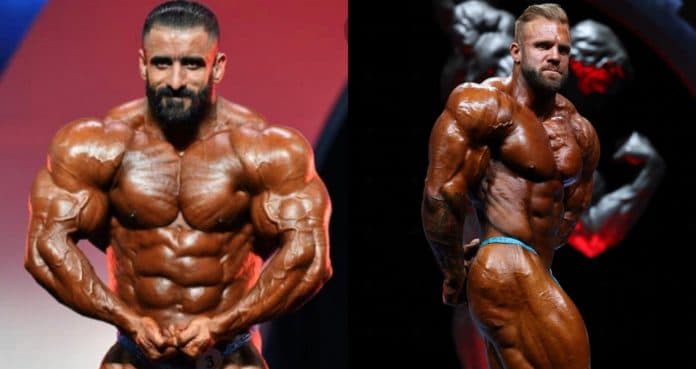 Iain Valliere commented on a recent Instagram post to defend fellow bodybuilder Hadi Choopan.
On Friday, pro bodybuilder Hadi Choopan's former manager, Hadi Parsafar, claimed that Choopan has injected his muscles with synthol over the course of his career. Parsafar described Choopan as the "Synthol People's Champion." Now it seems like fellow pro bodybuilders are reacting to the claims. In a recent comment, Iain Valliere seems to be defending Choopan amid the synthol rumors.
Parsafar, and his brother Mahdi, made statements on Friday regarding this topic. Choopan and the Parsafar brothers parted ways when they were fired by the bodybuilder.  Bi's and Tri's Instagram shared a post explaining the incident and a comment from Valliere can be found defending Choopan.
"Lol like all everyone's favourite 90's bodybuilders weren't filled to the absolute gills with esisclene, nolitol and SEO's. This is bodybuilding, literally nothing about it is natural, and even lots of guys who aren't obviously using it, still likely are."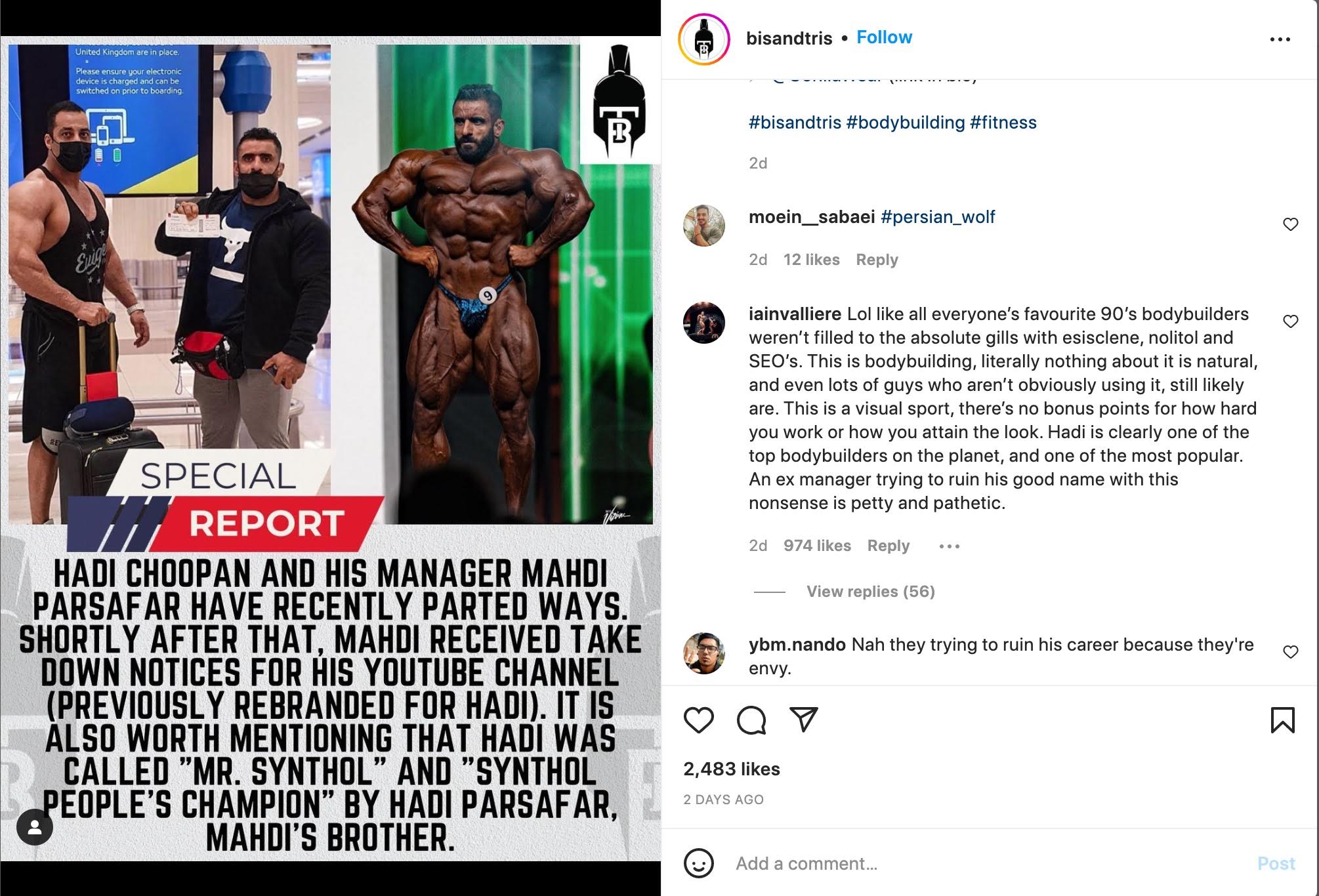 Iain Valliere has not earned his qualification to the 2022 Olympia just yet but is preparing to take the stage at the Vancouver Pro on July 17. He finished seventh in October at the biggest competition of the year. Valliere continues to explain in his comment how bodybuilding is a visual sport and Hadi Choopan is one of the best there is.
"This is a visual sport, there's no bonus points for how hard you work or how you attain the look. Hadi is clearly one of the top bodybuilders on the planet, and one of the most popular. An ex manager trying to ruin his good name with this nonsense is petty and pathetic."
Hadi Choopan has been a threat to the Olympia title since 2019, when he earned third place. He finished with the bronze once again last year, despite some believing he arrived with the best conditioning. There were many who believed that Choopan should have been crowned champion and he will work for that goal once again this year.
Hany Rambod Allegedly Tried To Stop Synthol Use
Hadi Parsafar also shared alleged messages between Choopan and Hany Rambod showing the coach asking to stop injecting the bodybuilder with this substance. Rambod has been quite instrumental in Choopan's career as of late as his training coach – which coincide with his latest string of high placing Mr. Olympia showings.
"Team, Please tell Hadi to stop injecting his shoulders!

His right shoulder looks very swollen and bad.

The judges will mark him down!," Hany Rambod wrote.
Rambod continues to ask to stop injections because the look will force the judges to deduct points. This comes after a response, which looks like an audio message.
"I have said this so many times. Don't inject the shoulders."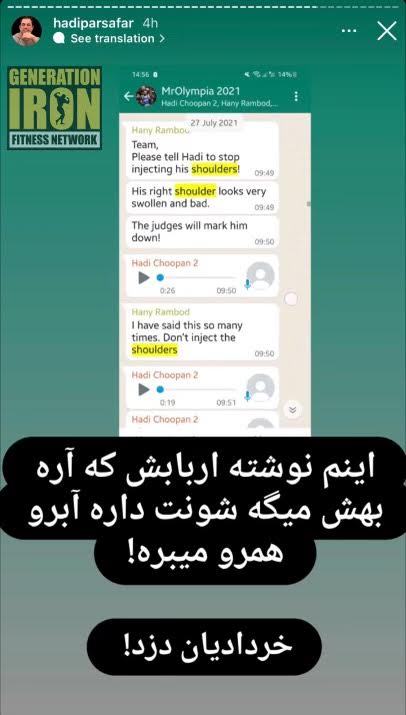 This story is still developing and will be updated as more information becomes available. For more news and updates, follow Generation Iron on Facebook, Twitter, and Instagram.