Phil Heath teased a return to bodybuilding in a recent Instagram story.
Phil Heath has kept his physique in championship shape in retirement. There have been rumors of the seven-time Olympia champion returning to the stage but there has been no plan yet. Recently, Heath might have teased a return in a recent Instagram story.
Heath dominated the sport of bodybuilding from 2011-2017, winning seven consecutive Sandow Trophies. He was at the top of his game because of his insane size and shredded physique. Since retiring from competition following an appearance at the Olympia in 2020, Heath has remained in great shape.
This is not the first time that this topic has come up and Heath has shut down the idea. He even said that there was a "5% chance" that he would return to the stage. Has the tone changed for the all-time great?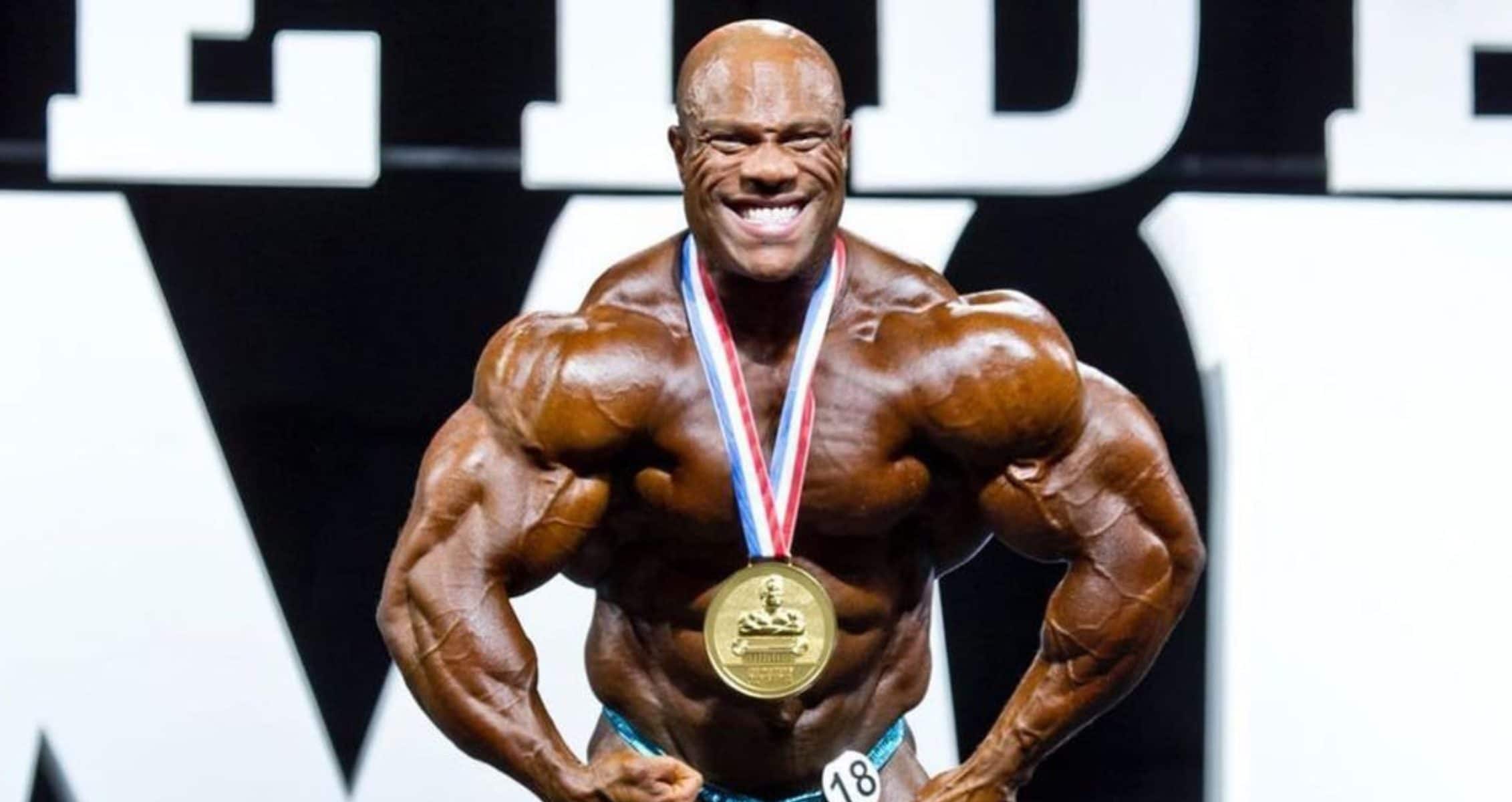 Phil Heath: "Totally Rebuilding My Physique"
The story has disappeared but it was captured by different YouTube pages. The one below says that Phil Heath has confirmed a return to competition but that is not the case. He does mention rebuilding his physique and that there are plans for 2023.
"I just got done doing legs. Now I'm in here doing some sled work. Working on my sprinter form. Yeah man. Totally rebuilding my physique. 2023 is about to be f***ing crazy," Heath Said.
The Instagram story only confirmed what we already knew — that Phil Heath remains ripped up in retirement. He was going through an intense workout and by his comments, that is the plan moving forward.
Heath is already in championship shape so it will be interesting to see how he is going to rebuild his physique. For Heath, the goal is likely the Olympia and that could be why he is looking to improve further. With the calendar switching to November, fans will not have to wait long to see the transformation.
For more news and updates, follow Generation Iron on Facebook, Twitter, and Instagram.