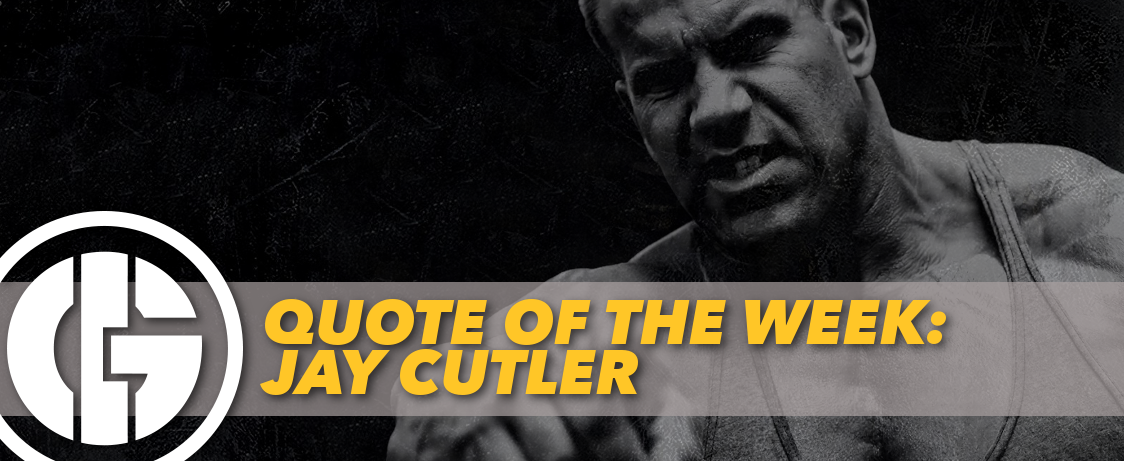 Forget taste, it's all about function.
We're back with another motivational Quote of the Week. This time brought to you by Jay Cutler. The 4 time Mr. Olympia champ who took reign away from one of the greatest bodybuilding legends of all time, Ronnie Coleman. All that aside, Jay Cutler has been a constant inspiration to all those in the bodybuilding world. We've been sticking with simple and short quotes lately – and that's because a single word can make all the difference. Jay Cutler shows us with these few words how bodybuilding can sometimes be straight forward. It's all about function. It's all about doing what you have to to earn those massive gains.
You can check out the rest of our quotes from the past by visiting our official Quote of the Week page. And don't forget to follow us on Twitter and like us on Facebook for constant updates on everything bodybuilding. Stay pumped.