Ramon Rocha Queiroz believes he can compete with the three-time champion.
The Classic Physique division is growing year by year and it is because of the level of competition that keeps emerging. Chris Bumstead is the reigning three-time Olympia champion and one of the biggest stars in the sport. Bumstead believes he is destined for his fourth title but Ramon Rocha Queiroz has other plans.
Bumstead took the Olympia title away from Breon Ansley in 2019 and has not relinquished it since. Over the last three years, Bumstead has taken his brand to the next level and created something special. Queiroz is one of the fastest rising stars in the division and showed it off during recent competitions.
Arnold Schwarzenegger has referred to Classic Physique as "the future of bodybuilding." This is because the preparation is different than Men's Open. If the competition continues at this pace, Schwarzenegger might be right and that will show during the Olympia.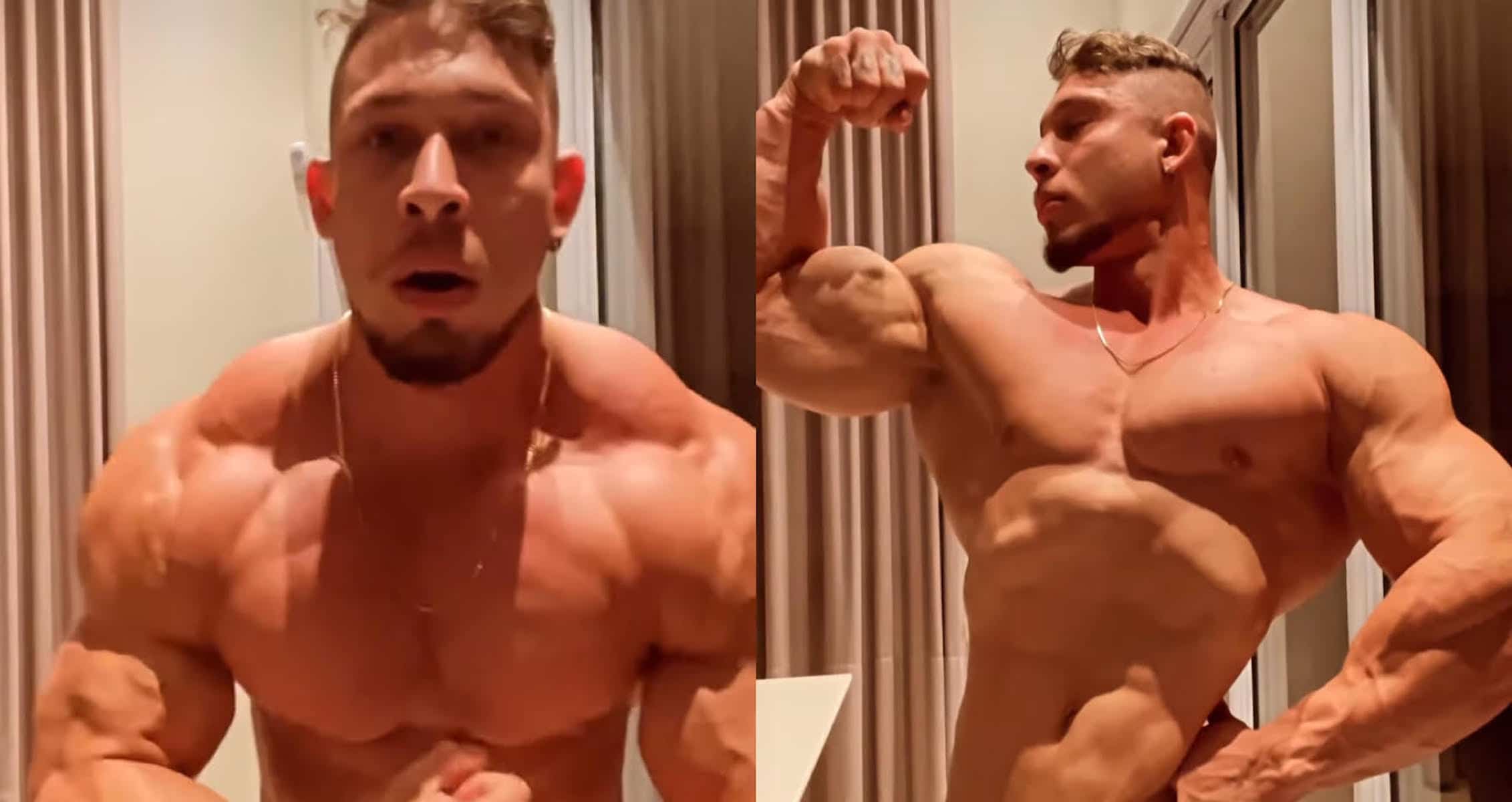 Ramon Rocha Queiroz Plans To "Surprise" Chris Bumstead
On a recent episode of OlympiaTV, Ramon Rocha Queiroz spoke on Bumstead's comments that competitors are fighting for second place. Terrick El Guindy translated the statement from Queiroz that responded directly to the champ.
"Ramon said he disagreed with Chris Bumstead's statement that all these guys are fighting for second, and he's going to get surprised at the Mr. Olympia.

I've always been extremely strong with my arms, and that's why my arms over developed, but right now he's being a little more conscious of hitting the proper body parts."

View this post on Instagram
Terrence Ruffin is the reigning two-time Arnold Classic champion and has solidified himself as the No. 2 behind Bumstead over the last few years. This comes after Ansley reigned in the division, winning the Olympia two times. Queiroz is one of the up-and-coming talents in the division, along with Urs Kalecinski.
"The Classic Physique is still very volatile, and no one in that lineup can even win a show now besides us three. So even myself, you know, has to focus on yourself and stay on your game," Terrence Ruffin said.
The 2022 Olympia will once again be an entertaining show in the Classic Physique division Ramon Rocha Queiroz has a strong physique and will be looking to surprise the field and upset Chris Bumstead.
For more news and updates, follow Generation Iron on Facebook, Twitter, and Instagram.