The Buff Dudes train Brock Lesnar style.
YouTubers Hudson and Brandon White AKA the Buff Dudes try their hand at the workout that turned WWE star Brock Lesnar into a UFC heavyweight champion. By the end of the grueling circuit-style training, the Buff Dudes found themselves humbled by the experience.
Getting prepared for a mixed martial arts contest is unlike anything else. Not only do you have to learn a bevy of different martial arts styles, but you must also condition your mind and body for the contest. The physical conditioning required to tattle it out for 15 or 25 minutes is immense. You must build up both your aerobic and anaerobic systems to have the cardio to push through and perform explosive movements, including kicks punches wrestling, and grappling.
To hold the UFC championship, one must be able to push through 25 minutes of wall-to-wall action. When Brock Lesnar was the UFC heavyweight champion, he had to prepare his body for 25 minutes of battle. In preparation, for the contest, he would put himself through a circuit training that included, a wide variety of explosive exercises. While weight training has its place, cardio is king when it comes to combat sports.
Hoping to replicate the former UFC champion's winning routine, the Buff Dudes Hudson and Brandon White decided to undergo a grueling conditioning circuit of 25 different exercises.
The Circuit Training
The training consisted of five different rounds of five different exercises for a total of twenty-five. The Buff Dudes took footage of Brock Lesnar prepping for competition as inspiration for the training. The brothers would perform each exercise for one minute, five in a row without breaks until the allotted five minutes concluded. The brothers took a one-minute break between each round.
Round One, Fight!
The first round was a pushing round which consisted of of Spiderman pushups, plyometric pushups, banded punches, sled pushing, and medicine ball pushups.
"The simplest of tasks become impossible once you start to hit that fatigue," said Brandon White. "It's all about working through that fatigue, training that body past its breaking point. I feel like I'm already reaching that breaking point."

"Seeing some of the footage of Brock training, it looked extremely difficult, but now actually trying out, it is so much more difficult than I originally thought it was going to be."
Round Two
The second round of the Brock Lesnar circuit was all about pulling motions. Pulling motions focus on activating the posterior chain, the back is the main focus of development. The exercises for this round included elevated inverted rows, rope pulls, sled pulls, bag twirls, and jumping pull-ups.
Round Three
Brock Lesnar needed more than just strength to win and defend his UFC title. The third round consisted of purely cardio-based exercises. The round consisted of the assault bike, sit-out drills, SkiErg, treadmill, and then the assault bike again.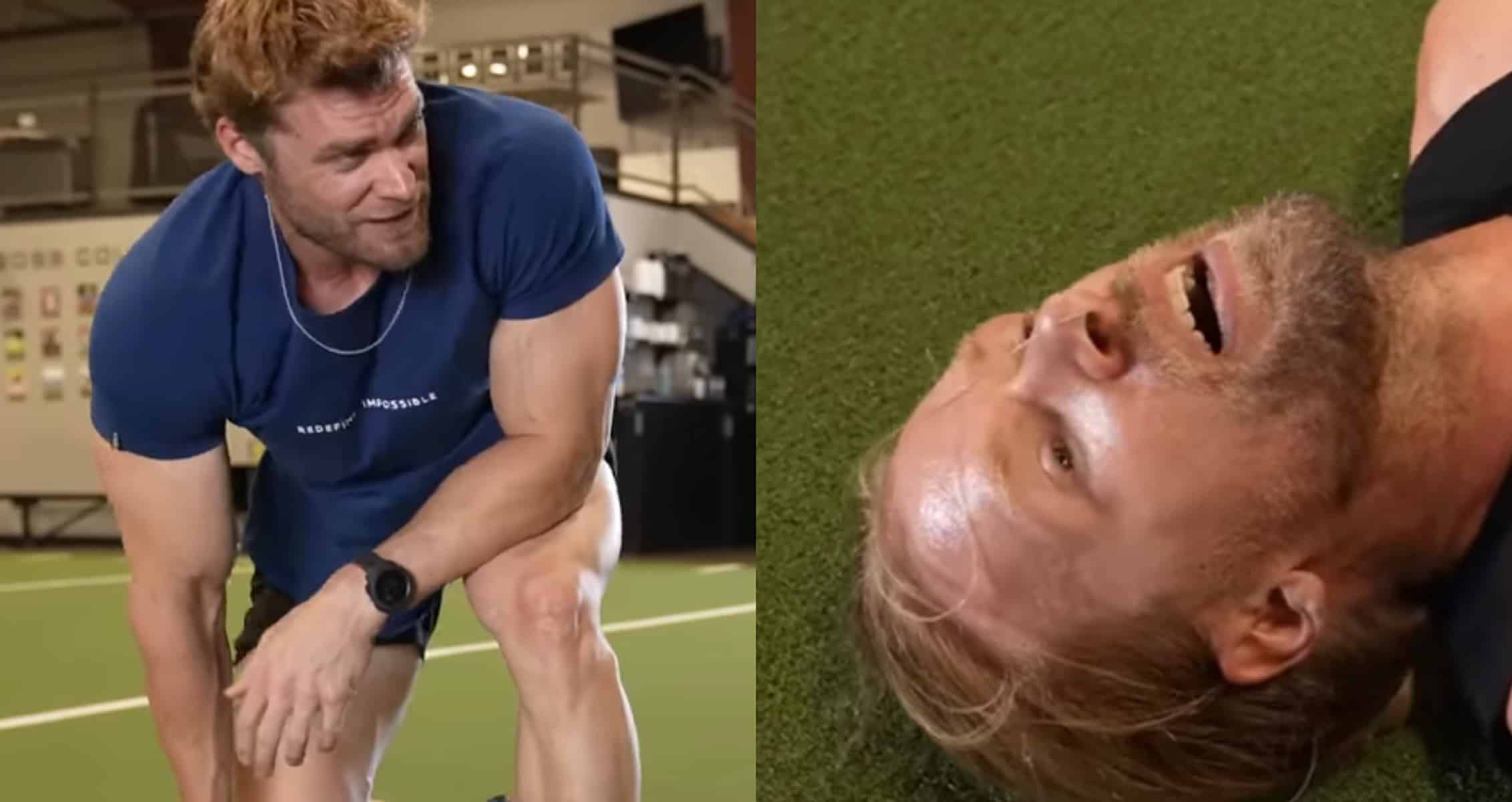 Rounds Four and Five
The fourth round consisted of a hybrid of push and pull exercises. The focus was on explosive movements for each exercise. The exercises included past parallel pushups, one-armed battle ropes, band pulls, wall ball sprawl (combining wall ball slams and pushups), and med ball transitions. Round five was another cardio-based round which left the Buff Dudes destroyed.
After the workout concluded the brothers were humbled by the experience gaining a newfound respect for Brock Lesnar.
For more news and updates, follow Generation Iron on Facebook, Twitter, and Instagram.
---
News and Editorial Writer at Generation Iron, Jonathan Salmon is a writer, martial arts instructor, and geek culture enthusiast. Check out his YouTube, Instagram, Twitter, Facebook, and Sound Cloud for in-depth MMA analysis.
Thumbnail courtesy of YouTube