Zach Charlesworth became famous on TikTok for recent bodybuilding stunt.
There are many insane videos that go viral on TikTok. It can be from someone eating something harmful to different sports videos that entertain viewers. Recently, gym videos on TikTok have become popular as users show off different lifts. Zach Charlesworth is not part of the trend but he did find himself going viral on the app after appearing in a bodybuilding competition.
The college student from Montreal found himself on stage during the Montreal Summum Classic with actual bodybuilders looking to take home the prize. Charlesworth threw on a bathing suit and shared his journey over the course of the competition.
"My friends told me we were going swimming," Zach Charlesworth wrote in the video.
Cinderella story?

— Odds Shark (@OddsShark) September 27, 2022
Charlesworth shared the video to his TikTok account and it has already been viewed 24.7 million times and is approaching six million likes.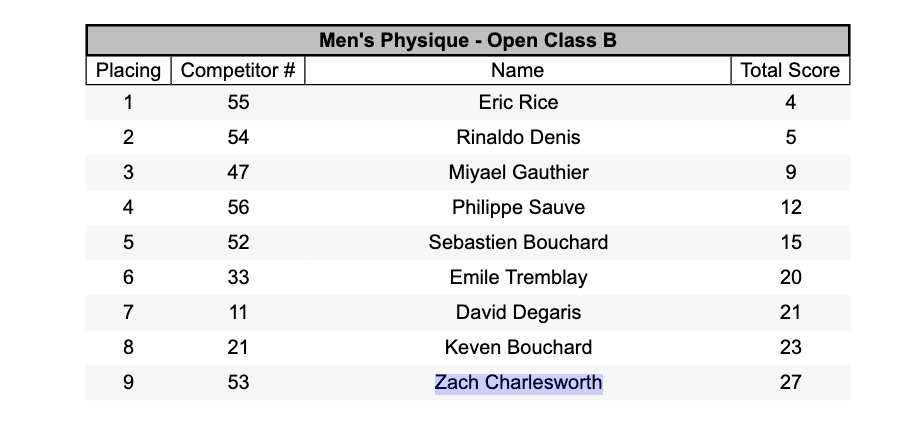 So, Who Won?
Needless to say, Zach Charlesworth did not win the competition. In fact, he placed dead last in the Men's Physique – Open Class B.
Eric Rice, an IFBB competitor from Montreal, was crowned the winner of the show. He will now prepare for the Canadian Nationals.
View this post on Instagram
TikTok has become a major way for lifters and gym goers to show off videos. At the same time, Joey Swoll has become known for speaking out against toxic gym culture and commenting on different videos that he comes across.
Zach Charlesworth is no professional bodybuilder but it took an enormous about of guts to stand on stage in front of some mass monsters in Men's Physique. After seeing the amount of attention that this video has gotten, it will be interesting to see if Charleswoth appears at anymore competitions looking to continue this trend.
For more news and updates, follow Generation Iron on Facebook, Twitter, and Instagram.