Jay Cutler offered a plan that would have the Mr. Olympia competition completed in one day.
The 2023 Olympia is in the books but it is never too early to start thinking about next year. Jay Cutler knows all about success on the biggest stage and recently laid out a plan in attempts to make the timeline better. The overall idea was to make the Men's Open competition a one-day event.
"This is what I would suggest; let's put it on the table. Let's push them to a noon, at noon it starts, similar to the Arnold Classic so we know and let's see what two years does about people hitting peaks."
Cutler sat down with Milos Sarcev to discuss the possibility to changing the time of the Mr. Olympia competition.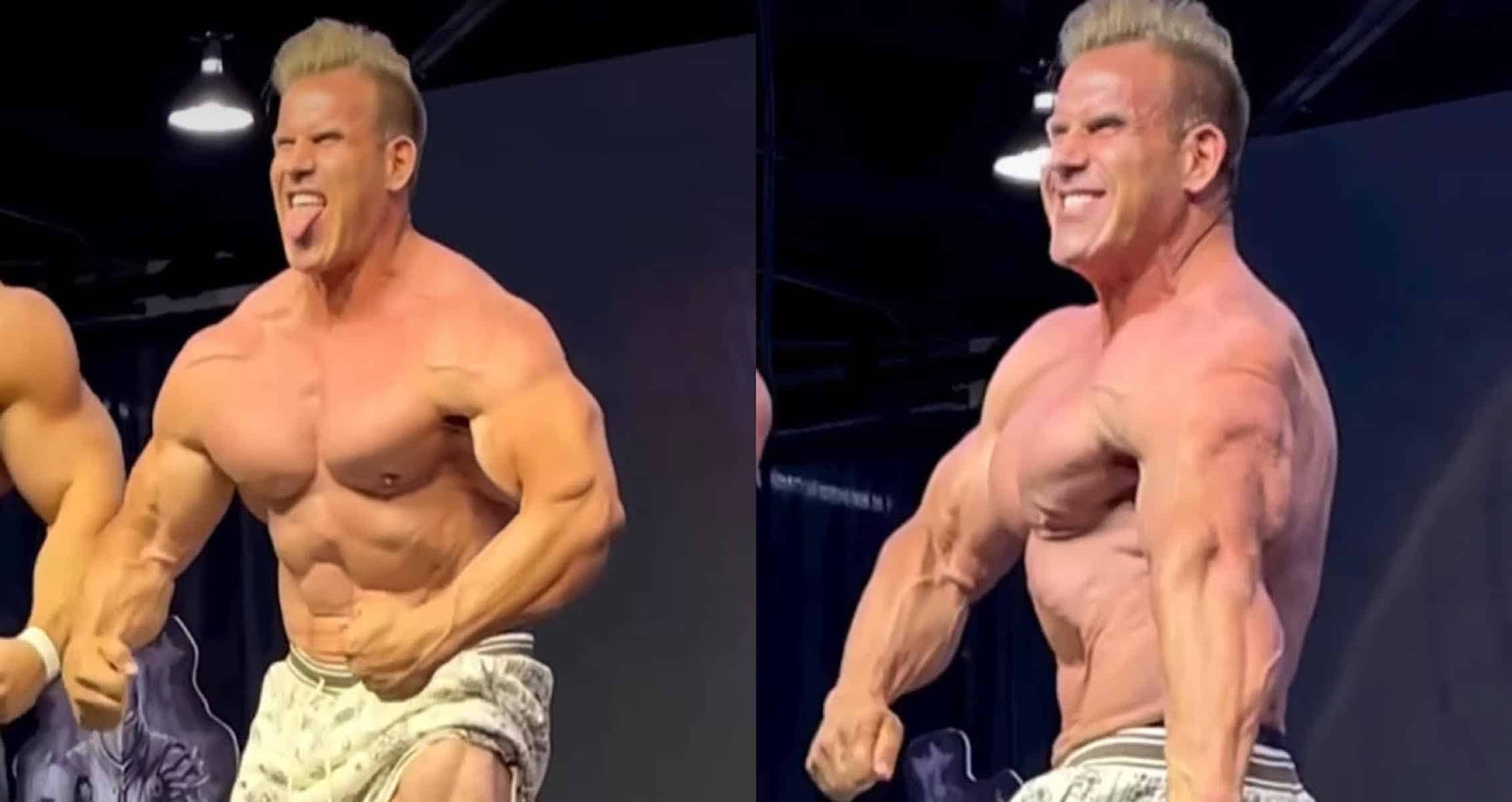 Jay Cutler: "You Wake Up Drier"
Jay Cutler and Milos Sarcev discussed how competitors would benefit from moving Men's Open the Noon and having the finals at night.
"Shawn made a great point. You piss out water all night, you wake up, you might be flat but you get a little bit of food in there, good."

"I see this all the time as a coach. They wake up in the morning, you are celebrating and then a few hours later, 'oh Sh*t. We have to change this and that,'" Milos Sarcev said.
View this post on Instagram
Jay Cutler was specifically talking about the Men's Open division with this idea.
"I'm not even talking about all the other classes because it seems like now, of course, you bring in Open Bodybuilding and the expectation is you're going to bring all these other classes and the Open is going to carry them just like we talk about with the prejudging Friday night.

It's an athlete thing. I don't want to insult, let's not insult The other divisions. Listen, there's a lot of fans that come to see Classic and Women's Bikini and Women's Bodybuilding, all this stuff. I never want to disrespect."
The overall idea coming from the two is that this would benefit the bodybuilders most importantly. This is how the conversation ended with Cutler setting up a hypothetical vote.
"If you asked everyone that competed this year. Let's take the 17 guys, let's ask the 17 guys if they want to go on at 10 at night or if they would like to push to noon. How many votes do you think you would get?"

"It would be unanimous," Sarcev responded.
For more news and updates, follow Generation Iron on Facebook, Twitter, and Instagram.