The biography, life, and accomplishments of Jay Cutler
Jay Cutler is a four-time Mr. Olympia champion and one of the best known bodybuilders in the world. His approach to training and serious work ethic has translated outside of bodybuilding with his other ventures as he seeks to spread his knowledge to others.
Below is a complete breakdown of Jay Cutler's profile, stats, biography, training, and diet regimens.
Full Name: Jay Cutler

Weight
Height
Date Of Birth
265-275 lbs.
5'9''
08/03/1973
Division
Era
Nationality
Men's Open
1990, 2000, 2010
American
---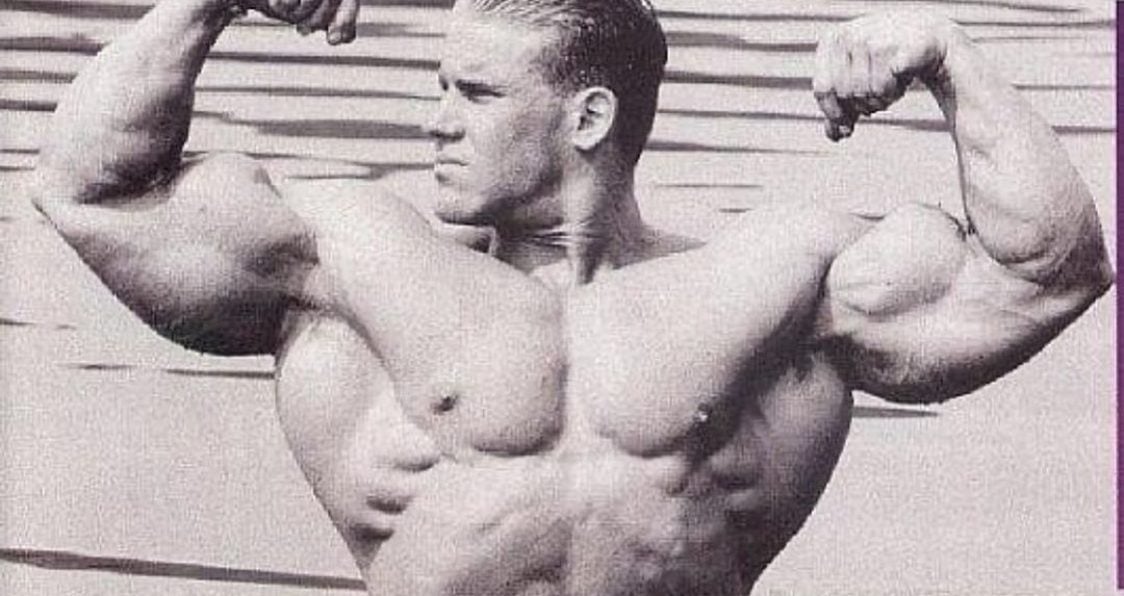 Biography
Jay Cutler is an IFBB pro bodybuilder born and raised in Worcester, Massachusetts. He began working in his brother's concrete pouring company at just 11 years old, and he credits the experience he gained there with developing his work ethic and desire to succeed at an early age.
In high school he excelled on the football team due to his natural size and strength, and decided to pursue bodybuilding after further developing his physique. In 1993, he graduated from Quinsigamond Community College with a degree in Criminal Justice and in 1996 he earned his pro card after winning the Tournament of Champions.
Cutler relocated to California in 2000 to further his bodybuilding career, California was known for breeding bodybuilders, as they would train at the infamous Gold's Gym. During the early 2000s, he signed endorsement deals with supplement brand MuscleTech and debuted his own line of athletic gear, Cutler Athletics. Throughout his career, Jay competed in dozens of competitions, winning nearly half of them or finishing in the top three.
For years, Jay had been gunning to take the Olympia title from the 8x champ, Ronnie Coleman, whom he had a longstanding rivalry with, and Jay did just that. The rivalry between these two was considered to be one of the greatest in bodybuilding, as Jay was always right on the heels of Ronnie.
Jay won the Mr. Olympia titles in 2006, 2007, 2009, and 2010. A bicep injury prevented him from competing in the 2011 tournament and he officially retired from the sport in 2013. He now continues to run Cutler Nutrition and Cutler Athletics to spread his knowledge onto others so they too can see amazing results like he has.
Jay also is very popular on the social media platform, Tik Tok, for giving training tips and other videos of that nature. He also collaborates with various fitness influencers such as Jesse James West, and he has even made content with his former Olympia rival, Ronnie Coleman.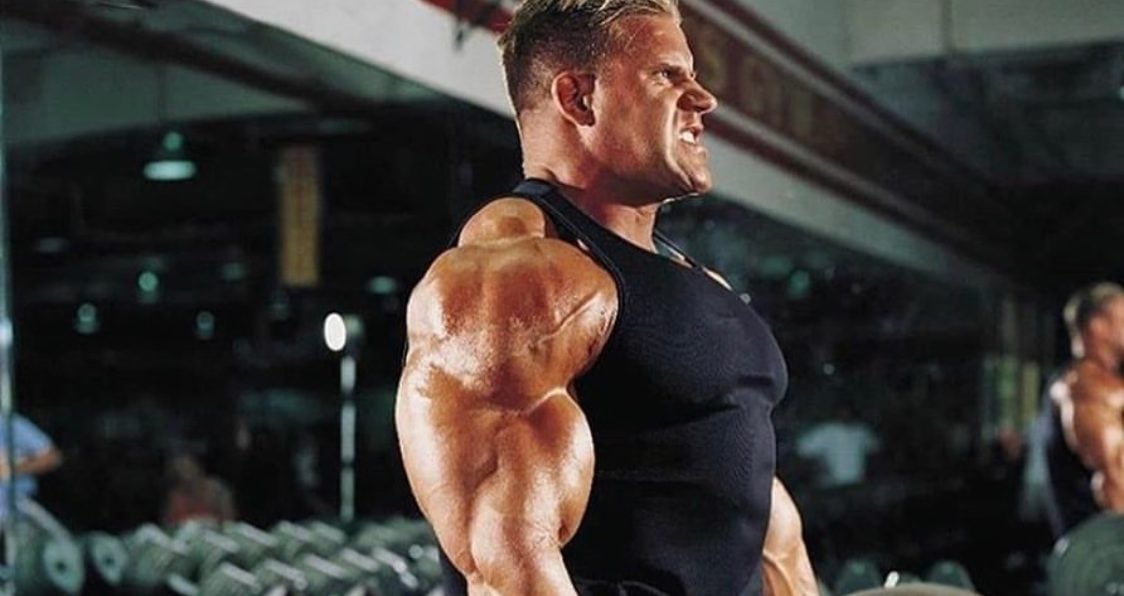 Training
When it comes to Jay Cutler's training, he is known for his volume and intensity. Jay is more of a fan of higher repetitions and heavy weight.
Here is a breakdown of Jay's training routines:
Monday: Triceps, Abs, Traps & Delts
Triceps
Triceps Cable Extension: 4 sets, 15 reps
Single Arm Extensions: 3 sets, 15 reps
Close-Grip Bench Press: 3 sets, 8 reps
French Press: 3 sets, 8 reps
Dumbbell Kickbacks: 3 set, 12 reps
Abs
Abs Crunches: 3 sets, 20 reps
Rope Crunch: 3 sets, 20 reps
Hanging Leg Raise: 3 sets, 12 reps
Leg Lifts: 3 sets, 10 reps
Traps
Traps Shrugs: 4 sets, 12 reps
Delts
Delts Dumbbell Side Laterals: 3 sets, 12 reps
Dumbbell Press: 3 sets, 10-12 reps
Side Lateral Cable: 3 sets, 10-12 reps
Front Raise with Olympic Bar: 2 sets, 10 reps
Bent Over Dumbbell Laterals: 3 sets, 10 reps
Tuesday: Back
Back Wide-Grip Pull-downs: 3 sets, 10 reps
Dumbbell Rows: 3 sets, 10 reps
Bent Over Barbell Rows: 4 sets, 10 reps
Deadlifts: 3 sets, 12 reps
Close-Grip T-Bar Row: 3 sets, 10 reps
Behind-the-Neck Pull-Downs: 3 sets, 10 reps
Seated Rows: 3 sets, 10 reps
Hyperextensions: 3 sets, 10 reps
Wednesday: REST
Thursday: Biceps, Chest & Abs
Biceps
Chest
Abs
Abs Crunches: 3 sets, 20 reps
Rope Crunch: 3 sets, 20 reps
Hanging Leg Raise: 3 sets, 12 reps
Leg Lifts: 3 sets, 10 reps
Friday: Quads
Saturday: Calves, Hamstrings & Abs
Calves
Hamstrings
Hamstrings Lying Leg Curl: 6 sets, 12 reps
Romanian Deadlift: 3 sets, 10 reps
Single Leg Hamstring Curl: 3 sets, 12 reps
Leg Press: 3 sets, 12 reps
Abs
Ab Crunches: 3 sets, 20 reps
Rope Crunch: 3 sets, 20 reps
Hanging Leg Raise: 3 sets, 12 reps
Leg Lifts: 3 sets, 10 reps
Sunday: REST
As you can see, Jay rarely went under 12 repetitions per set, and utilized a lot of compound exercises. Jay also alternated between barbells and dumbbells for his exercises, so the muscles were always getting stimulated at different angles.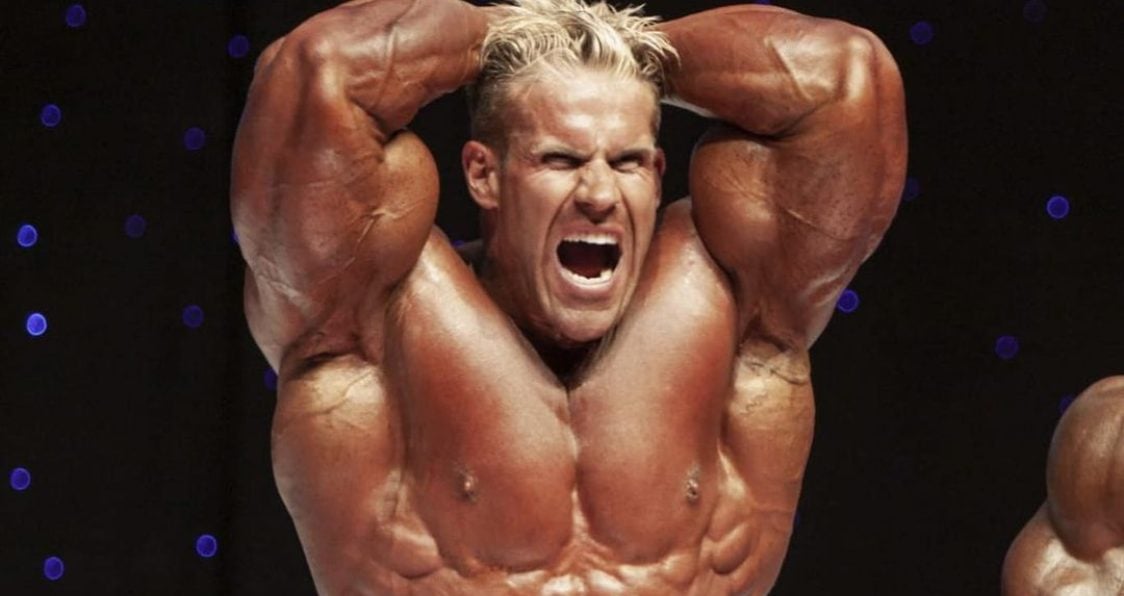 Nutrition
Jay Cutler believes that you should include supplements into your on or off-season nutrition meal plan, as they are great for helping with recovery and progression, but diet is key. Eating a combination of carbohydrates and high-quality protein every 2-3 hours has been proven to be one of the most beneficial ways to increase lean muscle mass. Cutler tries to incorporate rice into his nutrition plan every day because of the benefits of complex carbohydrates which helps his strength when he hits the weights.
Meal 1
15 Egg Whites
2 Whole Eggs
4 Slices of Ezekiel Toast
1 cup of dry Ezekiel
Meal 2
10 oz Steak
2 cups of Rice
Meal 3
10 oz Chicken
4 Cups of Rice
Meal 4
10 oz Buffalo Meat
2 cups of Rice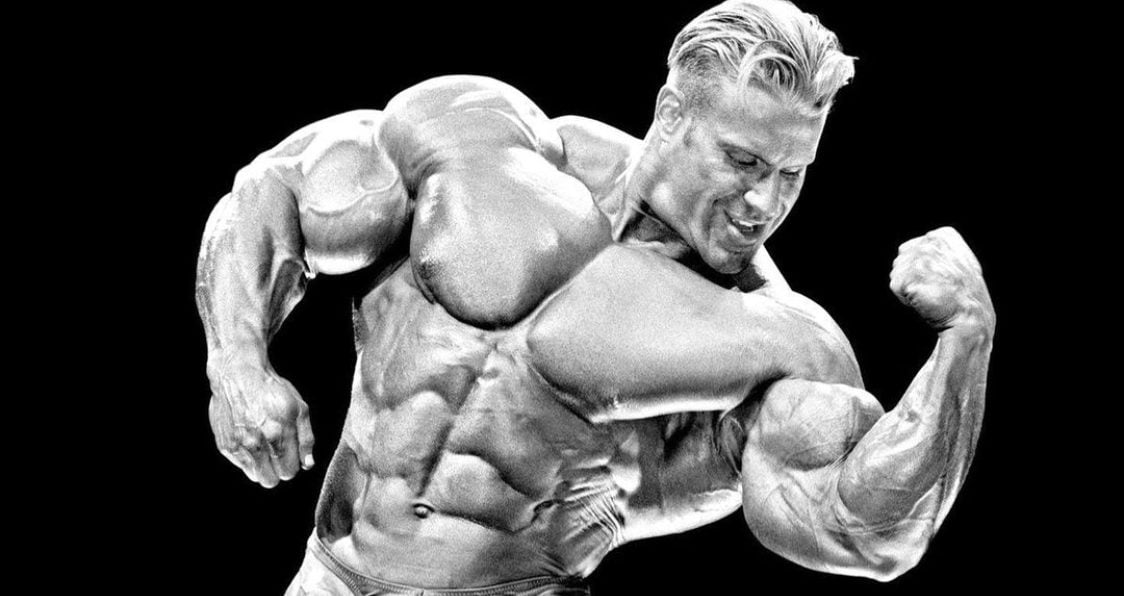 Supplementation
While Jay uses his own supplements of choice, it is important to know that supplements can help you see great gains and it just takes knowing which ones are the right ones as you look to achieve that.
Jay focuses on pre-workouts with natural ingredients that will provide energy and muscle pumps that help push through fatigue and see real muscle growth. At the end of his workouts, Jay is often seen taking a grass fed protein supplement to ensure growth, recovery and fulfilling his daily vital protein needs.
For those looking for a fat loss boost, a premium fat burner is something to consider for cutting and help with a shredded physique. The right fat burner is great in working towards suppressing your appetite, boosting your metabolism, and shedding extra calories so you only see the best gains possible.
Jay Cutler Bodybuilding Titles
Here is a look at some of the titles Jay Cutler won throughout his years as a competitor.
1993 NPC Iron Bodies Invitational – Teenage & Men's Middleweight
1993 NPC Teen Nationals – Middleweight
1995 NPC U.S. Tournament of Champions – Men's Middleweight and Overall
2000 IFBB Night of Champions
2002 Arnold Classic
2003 Arnold Classic
2003 Ironman Pro Invitational
2003 San Francisco Pro Invitational
2003 Dutch Grand Prix
2003 British Grand Prix
2004 Arnold Classic
2006 Austrian Grand Prix
2006 Romanian Grand Prix
2006 Dutch Grand Prix
2006 Mr. Olympia
2007 Mr. Olympia
2009 Mr. Olympia
2010 Mr. Olympia
Jay Cutler Wrap Up
Overall, Jay Cutler is one of the most iconic bodybuilders of all time. Taking home the Olympia title on 4 separate occasions, dethroning one of the greatest, and being known for his massive food intake and intense training, he still to this day looks like he could step on stage at any time.
What are your thoughts on Jay Cutler?
---
Generation Iron may receive commissions on purchases made through our links. See our disclosure page for more information.
Let us know what you think in the comments below. Also, be sure to follow Generation Iron on Facebook, Twitter, and Instagram.