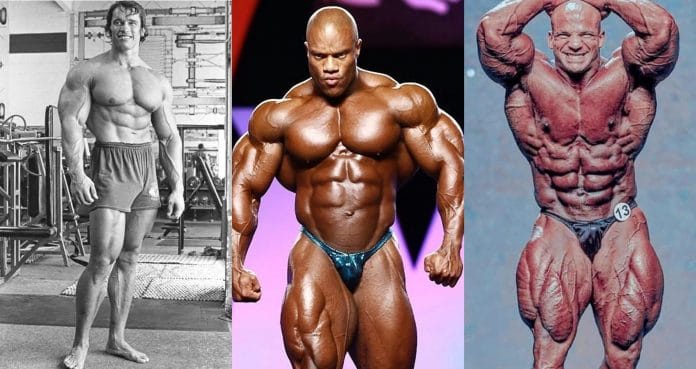 Every Mr. Olympia winner to ever walk the biggest stage in bodybuilding.
Every year, those top bodybuilders we all know and love travel to the Olympia stage in hopes of becoming the next winner. There is nothing more coveted than a Mr. Olympia win and ever since 1965, when Joe and Ben Weider brought this competition to life, it has stood the test of time as a way to uncover a true champion year in and year out.
Mr. Olympia has expanded now into 10 divisions, bringing to light many hard working, dedicated, and absolutely shredded athletes who each year stalk the biggest stage in the world for that top prize. Now an entire weekend of events, a fan expo, and more promo than ever, Mr. Olympia has taken on a whole new meaning. And while the event is open to men and women, with five events on each side respectively, the main event still stands at Mr. Olympia and the Open division.
Despite being 57-years old, there have only been 16 winners. With big names like Arnold Schwarzenegger, Lee Haney, Dorian Yates, Ronnie Coleman, and Phil Heath winning more than a handful of times each, the standard continued to be set and Mr. Olympia was taken to a whole new level. Regardless, each of these 16 winners has left their mark and cemented their legacy as Mr. Olympia.
We've put together a list of every Mr. Olympia winner since the start. This long-standing and storied event has seen action, drama, and some of the world's largest humans fight for that top prize. Each and every year, we are excited to see who qualifies through the system and who gets their shot at Olympia stardom.
Every Mr. Olympia Winner
Larry Scott (1965-1966)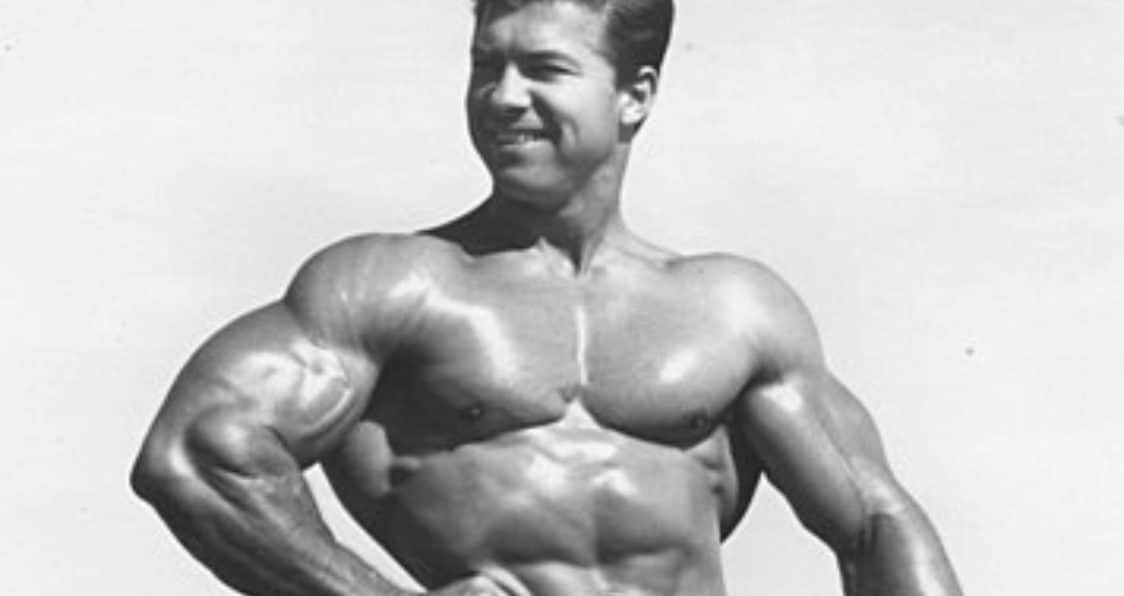 Larry "The Golden Boy" Scott won the first ever Olympia contest in 1965 and repeated in 1966. After a two-time victory, he retired. Scott is known for his massive arms and popularized the Preacher curl exercise, so much so that people often referred to it as "Scott curls". Since Scott won in both his appearances before retiring, he is the only bodybuilder to never lose in a Mr. Olympia where he competed.
Sergio Oliva (1967-1969)
View this post on Instagram
This three-time Cuban bodybuilder took on the nickname "The Myth" and crossed paths with Arnold Schwarzenegger on more than one occasion. Sergio Oliva was uncontested in 1968, but in 1969, he would face off against a young Schwarzenegger and win. He served as a Chicago police officer for over 25 years.
Arnold Schwarzenegger (1970-1975, 1980)
View this post on Instagram
Arnold Schwarzenegger ran the early-mid 70's with dominant performances. His 1975 appearance was documented in the Pumping Iron, upon which he retired. But he wasn't done. Schwarzenegger came out of retirement for the 1980 Olympia contest after training for his role in Conan the Barbarian, where he was putting on muscle and felt as though he could compete. His entry in this competition was kept secret and at the last minute, he announced that he would compete. Despite controversy and disdain from fellow competitors, Schwarzenegger competed, and won. He also made careers as an actor, politician, and activist.
Franco Columbu (1976, 1981)
View this post on Instagram
Franco Columbu and Arnold Schwarzenegger were close friends, having met at a bodybuilding competition at young age and eventually becoming training partners. After Columbu won in 1976, he participated in the first ever World's Strongest Man, but an injury proved to a major setback for him. However, he bounced back and competed at the 1981 contest, where he won and shortly after retired.
Frank Zane (1977-1979)
View this post on Instagram
One of the greatest physiques in the history of bodybuilding belongs to Frank Zane. This is due to his meticulous, dedicated, and sharp focus on symmetry and proportion thus shifting the idea from sheer mass to aesthetics. He is one of only three bodybuilders to defeat Schwarzenegger and won his Olympia titles while being under 200 pounds. He was nicknamed "The Chemist", partly because of his strict attention to detail and also because of his Science degree from Wilkes University.
Chris Dickerson (1982)
Chris Dickerson is one of only a handful of Olympia winners to only win once, however, is a very decorated bodybuilder with a thirty-year career. He was most notably the first openly gay winner of Mr. Olympia while also being someone who prioritized heavy muscle with aesthetic. Along with bodybuilding, he also was a successful model.
Samir Bannout (1983)
View this post on Instagram
"The Lion of Lebanon" is another bodybuilder to only win once, but Samir Bannout was the first Middle Eastern bodybuilder to win Mr. Olympia. Interestingly enough, Bannout's first professional win was Mr Olympia in 1983 and he would go on to have a great career throughout the ensuing decades.
Lee Haney (1984-1991)
View this post on Instagram
Lee Haney took charge with his physical size and genetics coupled with his unique style of training which allowed him to win eight consecutive titles, a feat shared only with fellow Olympia, Ronnie Coleman. As he began to win again, and again, and again, he really put an emphasis on the power of the mind. This was important to keep him grounded and to not let success become his fatal flaw. His reign would eventually end when a young Dorian Yates came to town. Outside of bodybuilding, Haney was appointed as Chairman of the President's Council on Physical Fitness and Sports by former President Bill Clinton.
Dorian Yates (1992-1997)
View this post on Instagram
Dorian Yates, also known as "The Shadow" is one of the greatest bodybuilders in history and has the fifth highest number of wins. Yates is considered to be one of the original "mass monsters", seeking maximum muscle stimulation in the shortest amount of time possible. This is done through high-intensity training. From 1992-1997, this propelled Yates to Olympia victory.
Ronnie Coleman (1998-2005)
View this post on Instagram
When Ronnie Coleman showed up in 1998, no one knew that another 8-year run was in the making. Coleman started out as a police officer and bodybuilding became reality when a gym owner offered him a free membership if he could train Coleman for bodybuilding shows. And it began. Year after year, Coleman continued to win until 2006, when Jay Cutler swooped in and took the title. Coleman held the record for most IFBB wins at 26 for a long time, but that record was broken by Dexter Jackson.
Jay Cutler (2006-07, 2009-2010)
View this post on Instagram
Facing what seemed to be an impossible task in defeating Ronnie Coleman, Jay Cutler took on that challenge and ultimately edged Coleman out for that top spot. With his 2009 win, he became just the third Olympian to win in non-consecutive years. He has been featured on magazine covers and started Cutler Nutrition, a bodybuilding supplements business.
Dexter Jackson (2008)
View this post on Instagram
Dexter "The Blade" Jackson took the 2008 Olympia contest after having a great year including wins at the Arnold Classic and Australian Pro Grand Prix VIII, among others. He has competed in 20 Mr. Olympia contests and is the only bodybuilder to win the overall title at Mr. Olympia and Masters Olympia. He started his own bodybuilding competition called The Dexter Classic in 2009.
Phil Heath (2011-2017)
View this post on Instagram
Placing in the top 5 from 2008-2010, Phil Heath was knocking at Mr. Olympia's door asking for that title. In 2011, it finally came. But it didn't stop. Heath continued to defend the title for the next six years, earning him the reputation of being one of the most muscular men on the planet. His Olympia win streak ties him with Schwarzenegger for second most of all time.
Shawn Rhoden (2018)
View this post on Instagram
Shawn Rhoden is the oldest bodybuilder to win Mr. Olympia at 43-years old and had for a number of years been in the top 5. His chance came in 2018 when he replaced Heath, taking the title for himself. An aspiring soccer player to Mr. Olympia, Rhoden had a fulfilling bodybuilding career. However, Rhoden passed away in late 2021.
Brandon Curry (2019)
View this post on Instagram
Health and fitness was always a part of Brandon Curry and his routine. A football player early on, he switched his focus to bodybuilding and began competing in shows. In 2019, he won the Arnold Classic and Mr. Olympia, placing himself in Olympia's history books. Despite his thick and muscular appearance, his victory came as a surprise to some.
Mamdouh Elssbiay (2020-2021)
View this post on Instagram
Mamdouh Elssbiay, better known as Big Ramy, earned his pro card just three years after he started training. His pro debut was at the New York Pro, which he won in 2013. He slowly climbed the ranks of Olympia finishes until finally teaming up with bodybuilding legend, Dennis James, and putting a new emphasis on his training. He finally reached that top spot in 2020 Olympia and repeated in 2021 Olympia.
Wrap Up
Mr. Olympia is a fun and exciting event each and every year. With the most coveted bodybuilding prize on the line, these top athletes take each other on and seek to reach that top podium spot. These winners have cemented a legacy in the bodybuilding world and in Mr. Olympia history and each year, everyone can't wait to see who else makes the list.
---
Let us know what you think in the comments below. Also, be sure to follow Generation Iron on Facebook, Twitter, and Instagram.