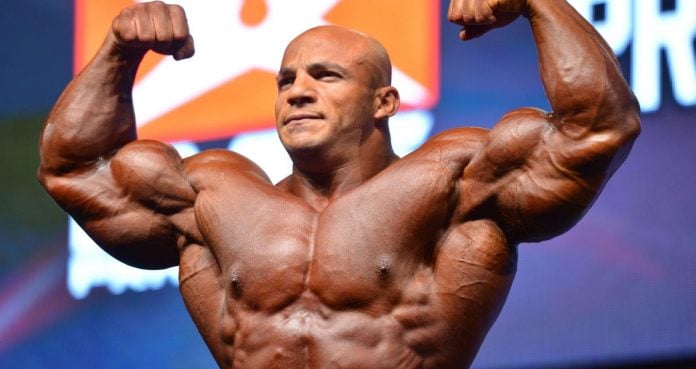 The biography, life, and accomplishments of Big Ramy
Big Ramy is an Egyptian IFBB pro bodybuilder whose rapid rise to bodybuilding fame culminated in a win at the Mr. Olympia contest in 2020, then another Mr. Olympia title the following year. As a real force in the bodybuilding world, his work ethic and sheer will to be the best has made him a serious contender on the world's stage.
Below is a complete breakdown of his profile, stats, biography, training and diet regimens.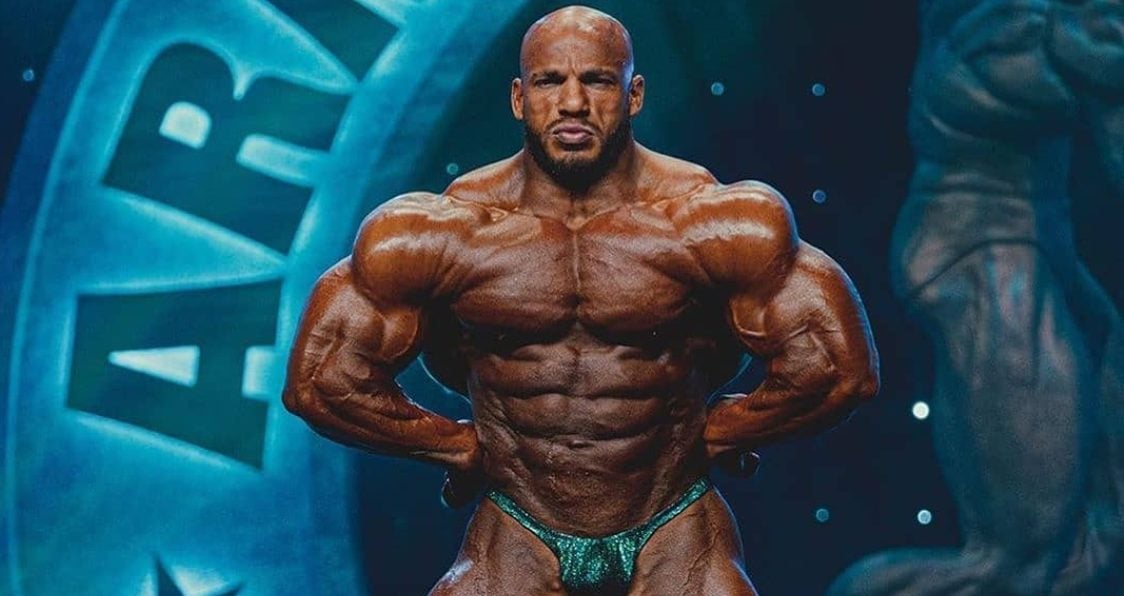 Full Name: Mamdouh "Big Ramy" Elssbiay (IFBB Pro Bodybuilder)

Weight
Height
Date Of Birth
300 lbs.
6'0"
09/16/1984
Division
Era
Nationality
Open
2010
Egyptian
---
BIG RAMY BIOGRAPHY
Mamdouh 'Big Ramy' Elssbiay is from Alexandria, Egypt. He is an IFBB professional bodybuilder that had a rapid rise to fame when he became pro in just under three years of training.
Mamdouh was a trained fisherman that grew up in a poor area of Egypt. He spent multiple years working in Kuwaiti waters for a living. He decided to attend the 'Oxygen Gym' in Kuwait on a whim and fell in love with bodybuilding immediately. His genetics were also perfect for the sport.
As he started to attend the gym more often and work on improving his physique, his friends encouraged him to compete in bodybuilding competitions. He finally accepted their challenge and competed in the 2012 Amateur Olympia in Kuwait City and won. This title gave him his Pro Card, and since then, he has been unstoppable.
Big Ramy made his IFBB Pro debut at the New York Pro in 2014 and won. Following this win, he won several major competitions and came in 1st place at the 2020 Mr. Olympia contest, cementing his place in the history books. Big Ramy has made a huge name for himself and is very popular in the bodybuilding community.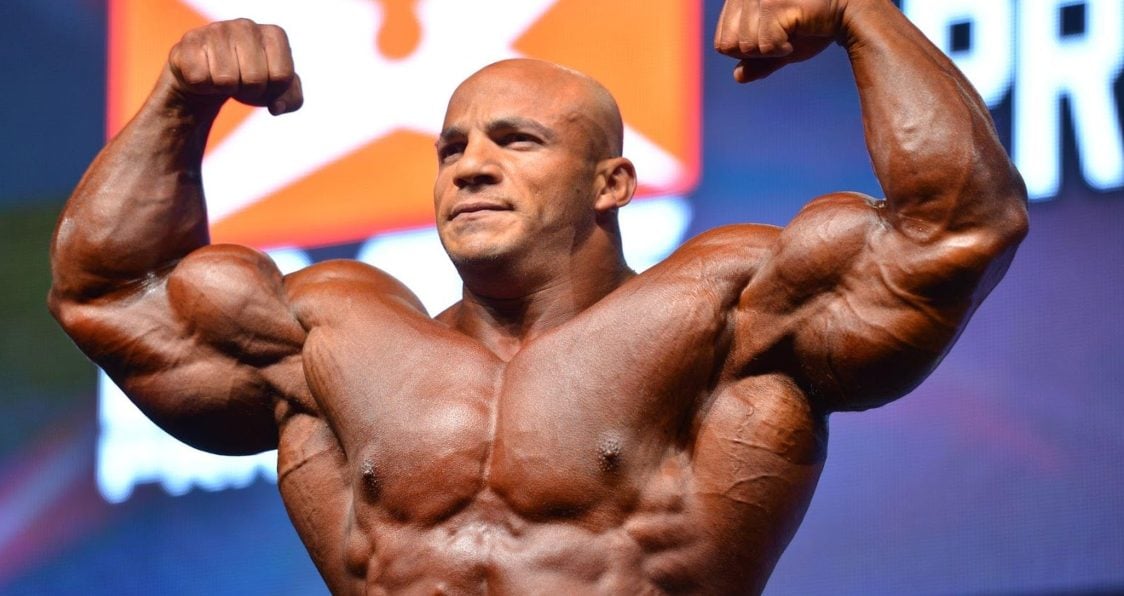 TRAINING
In order to put on that amount of muscle, as well as keep it, you can only assume that Big Ramy is completing some intense training sessions. While he focuses on higher reps in his sets, he is still moving some heavy weight. Let's take a look at some of the workouts Big Ramy does to build and maintain his massive physique.
Back Workouts
Big Ramy completes 4-5 sets of each back exercise for 8-15 reps, then he 'pyramids' up in the weight for each set as he decreases his repetitions as he sees fit. It is important to rest between sets.
Reverse Grip Lat Pulldown, 4 sets, 10 reps
Seated Cable Row, 4 sets, 8-12 reps
Barbell Or T Bar Row, 4 sets, 10-12 reps
Triceps
Bar Pushdown, 4 sets, 10-12 reps
One-Arm-Dumbbell Extension, 4 sets, 10-12 reps
Rope Pushdown, 4 sets, 12-15 reps
Biceps
Hammer Curl, 4 sets, 10-12 reps
Preacher Curl, 4 sets, 10-12 reps
Rope Curl, 4 sets, 12-15 reps
Leg Workouts
Leg Extensions, 4 sets, 10-12 reps
Squat, 4 sets, 5-8 reps
Leg Press, 4 sets, 10 reps
Machine Squat, 4 sets, 8-10 reps
BIG RAMY NUTRITION
Big Ramy has a healthy diet. He consumes a great amount of calories per day to ensure that he doesn't lose any of his muscle gains. From quality meats, carbohydrates, and fats, he attempts to consume 3,858 calories per day.
Meal 1
12 egg whites
3 whole eggs
8 oz sweet potato
Meal 2
5 oz of rice
8 oz chicken breast
Meal 3
Meal 4
4 whole eggs
8 oz sweet potato
Meal 5
8 oz chicken breast
1 cup brown rice
1 cup sliced pineapple
Meal 6
10 oz salmon
1/2 cup cooked white rice
Meal 7
Meal 8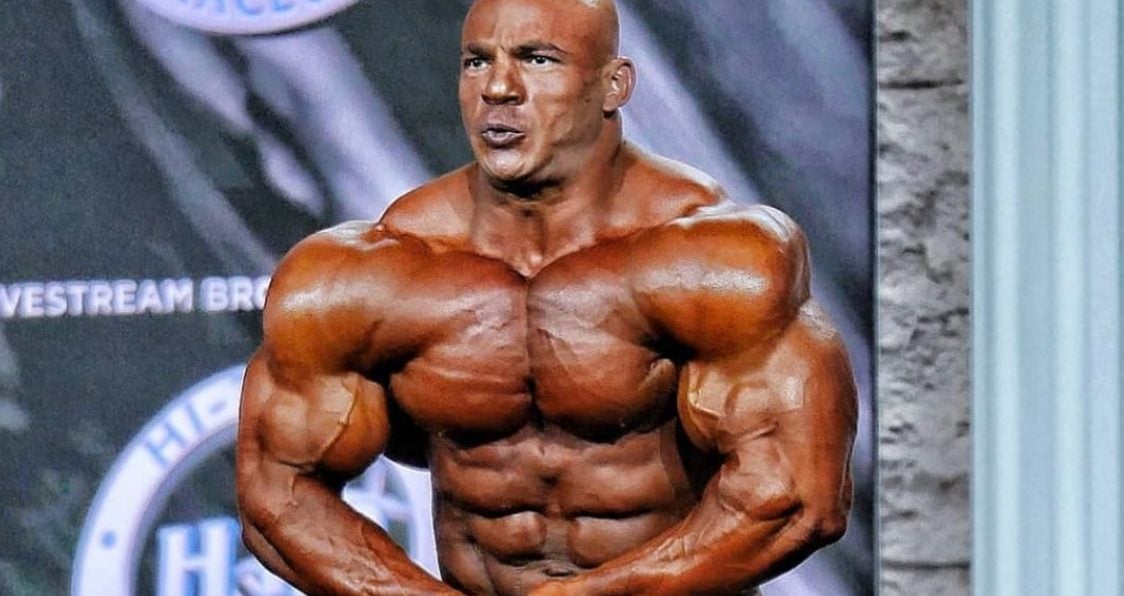 SUPPLEMENTATION
While Big Ramy uses his own personal choice when it comes to supplements, it is important to always have a solid pre-workout and protein powder to ensure serious energy and muscle pumps while also promoting great gains and recovery. Something like a BCAA intra-workout product is great for maintaining fuel and preserving muscle throughout your workout as you eliminate fatigue, and of course, a creatine supplement can really boost your gains to new heights.
BIG RAMY COMPETITION HISTORY
2012 Kuwait Golden Cup – 1st
2012 Amateur Olympia – 1st
2013 New York Pro Championship – 1st
2013 Mr. Olympia – 8th
2014 New York Pro Championship – 1st
2014 Mr. Olympia – 7th
2015 Arnold Classic Brazil – 1st
2015 Mr. Olympia – 5th
2015 Arnold Classic Europe – 4th
2015 EVLS Prague Pro – 2nd
2016 Mr. Olympia – 4th
2016 Arnold Classic Europe – 2nd
2016 IFBB Kuwait Pro – 1st
2016 EVLS Prague Pro – 2nd
2017 Mr. Olympia – 2nd
2017 Arnold Classic Europe – 1st
2018 Mr. Olympia – 6th
2020 Arnold Classic – 3rd
2020 Mr. Olympia – 1st
2021 Olympia- 1st
2022 Olympia – 5th
Big Ramy Wrap Up
Overall, Big Ramy is certainly a massive force in the bodybuilding industry, quite literally. He is a two time Mr. Olympia champ, and although he fell short at the 2022 Olympia, there is promise in his future.
Do you think Big Ramy will win the crown again in the coming years?