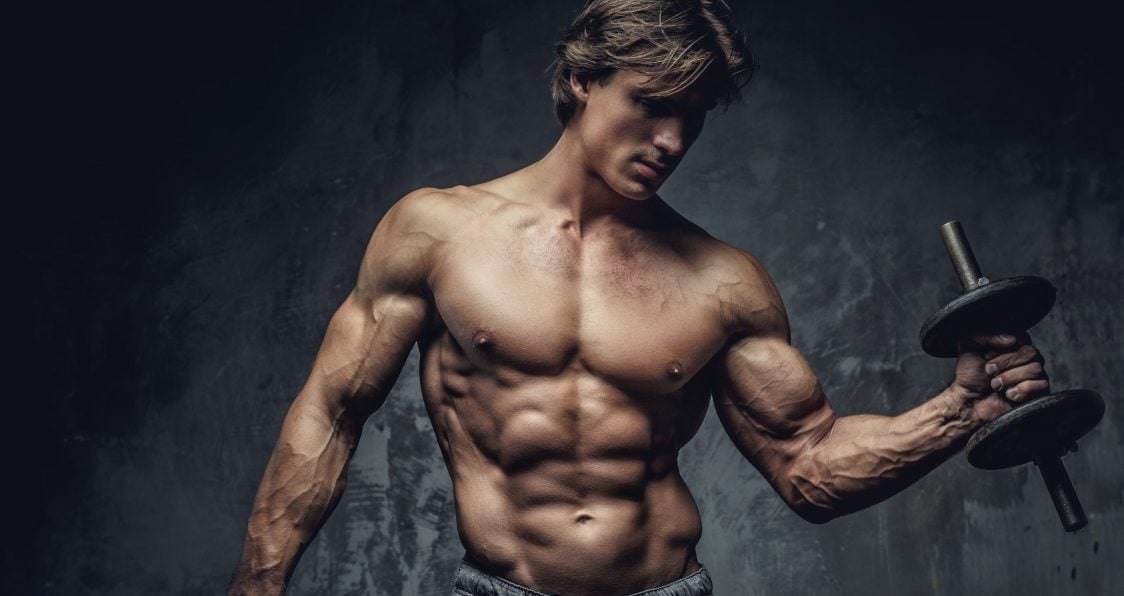 Mass gainers are perfect for your clean bulking needs to increase strength and size.
When it comes to building strength and size, and simply overall mass for that matter, we always look to optimize our training routine, nutrition plan, and of course, find those supplements to help power us through and mass gainers should be at the top of the list. Able to pump us with a large amount of macronutrients to effectively reach our desired caloric intake and give our bodies the fuel it needs to thrive, the right mass gainer can greatly influence all of our clean bulking needs. While mass gainers may not be at the top of your list, they are most definitely worth checking out for what they can do for your overall health and performance.
While there are plenty of ways for us to gain mass, it is important to find those ways that will benefit us fully and not be a simple temporary fix. The right strength program, although sometimes hard to find, can put us on the path to serious gains as those exercises will work to give us great gains in terms of muscle growth and development. Of course, eating well should be a high priority and nutrition cannot be overlooked for what it can do to power us inside and out of the gym. But mass gainers are that one supplement to pack a punch and are simple and convenient to take. Plus, with added ingredients like digestive enzymes, you can continue to thrive in your everyday life without the digestive hindrance of a heavy shake.
Let's take a closer look at this complete guide to mass gainers and see what these supplements are really all about. From what they are, to the benefits around them, and key components, we'll show you why these supplements are really great for powering your overall health and performance.
What Are Mass Gainers?
A mass gainer is typically a powdered supplement that you mix with water, milk, or another desired beverage of choice that is packed with macronutrients to give you quality ingredients so you see an increase in strength and size (1). Also known as weight gainers, these supplements are designed for your bulking needs and work to provide fuel for your workouts, for your muscles grow, and to increase recovery for that added benefit to overall gains. With high amounts of protein and carbs, often times these supplements will have digestive enzymes or an added ingredient to aid in digestion so you can properly absorb all these nutrients without feeling sluggish after.
---
Check out our list of the Best Mass Gainers for some great mass building supplements!
---
Benefits Of Mass Gainers
Mass gainers have great benefits towards your overall growth and recovery and can work wonders for your clean bulking needs. For those looking to build serious mass, having a supplement like this is perfect for your one stop gains shop.
Benefits of mass gainers include:
Increase growth and recovery: Packed with high-quality protein, clean carbs, and healthy fats, this will work for your clean bulking needs in terms of muscle growth and recovery (2).
Hit caloric intake: Consuming a mass gainer can help you hit your caloric intake so you get enough into your body to meet your goals. This is important especially for those bulking and who need to hit a higher calorie count (3).
Solid source of fiber: Typically mass gainers will be a good source of fiber to aid in digestion and allow for nutrients to absorbed much faster and more effectively (4).
Convenient and simple to take: Mass gainers are fairly convenient and simple to take as a shake for wherever you may be. Mix it well and take in those gains.
Key Macronutrients Requirements
As said before, mass gainers are packed with high-quality sources of protein, clean carbs, and healthy fats and it is important to know just what these macronutrients will do and how to consume to maximize the effects of a top tier mass gainer.
Protein is essential to aid in muscle growth and recovery and getting adequate amounts each meal will also keep you full to handle any of your weight management goals. Somewhere in the range of 1.6-2.2 kg/day is ideal for you to maximize muscle hypertrophy (5).
For carbs, which will be on the higher end for mass gainers, these will help restore those lost glycogen stores for energy and to see great growth occur as well. Clean carbs will ensure the weight you gain is healthy and the mass you put on is substantial. Healthy fats are imperative to keep your body fueled and while they make up a much smaller percentage in mass gainers, it is important they are there and to not stress over.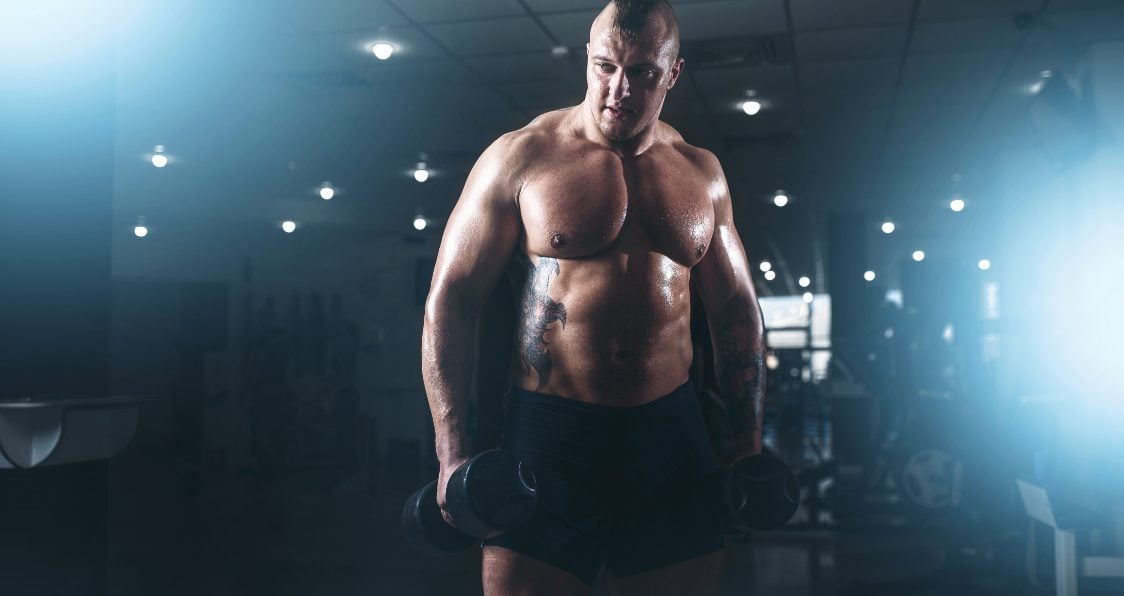 Who Would Benefit From Mass Gainers
Those who would benefit from mass gainers are any lifters or bodybuilders who seek to put on some serious mass. Anyone in the bulking phase of their training who needs to hit a certain caloric intake in a healthy and safe way should consider a mass gainer. For any athlete looking to put on some weight and increase in size, mass gainers are also a good option for you. When it comes to an athletes' recovery, this can also prove worthwhile in the long run. But mass gainers are also good for those who cannot each too much or who struggle to gain weight. Of course, it is always best to consult a medical expert if this is the case, but know a mass gainer may be an option.
Safety & Effectiveness
Mass gainers are on the whole generally safe to take. The ingredients are effective in seeing an increase and strength and size and your bulking needs can be met. It is important to make sure the ingredients are sourced in a clean and effective way because that plays in to just how safe these supplements are. Always consult a medical expert with further questions but know a mass gainer can be a game changer when used the right way.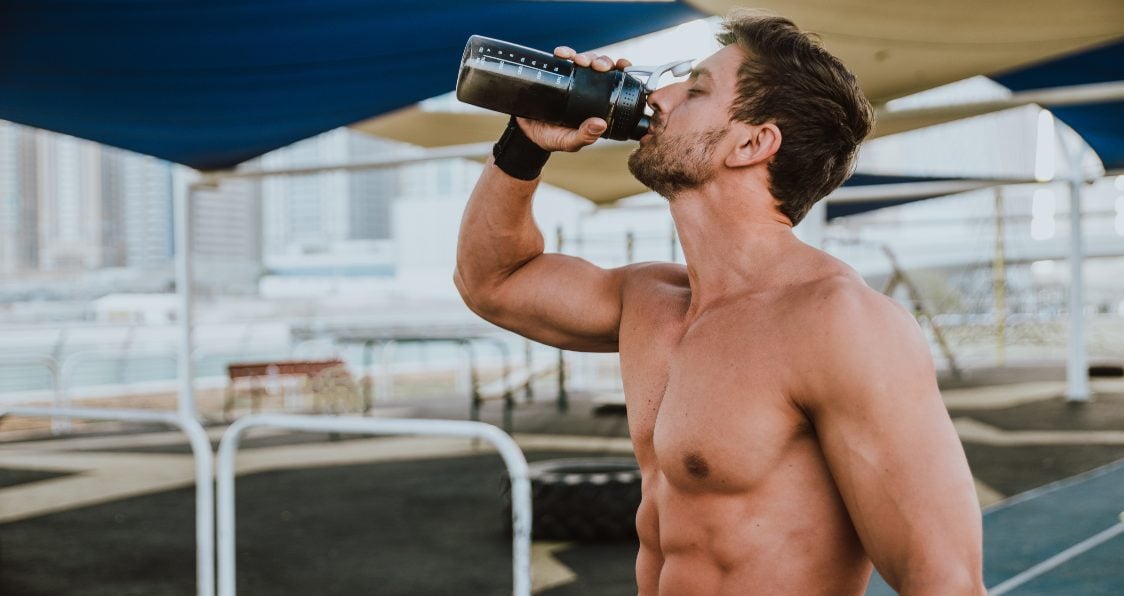 Featured Mass Gainer
Finding the right mass gainer can be a challenge, but this supplement from Transparent Labs is clean, effective, and safe with tons of benefits for all your bulking needs.
Transparent Labs ProteinSeries Mass Gainer
Code GENIRON10 For 10% Off
Transparent Labs ProteinSeries Mass Gainer is great for packing on muscle and healthy weight. Perfect as a meal replacement or a mass gaining supplement, this product is pumped with protein and no added artificial substances.
Transparent Labs Mass Gainer is loaded with essentials to give you serious growth and better overall health and wellness. Designed to enhance lean muscle growth and athletic performance, this is a safe and effective way to pack on muscle and healthy weight. With 750 calories for a two scoop serving size, this mass gainer is loaded with 53 grams of protein per serving. With no artificial sweeteners, food dyes, or harmful additives, this product is transparent with its label and high quality with ingredients great for pairing with whey protein or other protein drinks so you feel full while getting the right protein content with this powder for recovery and a well-balanced diet.
Price: $65.00
Use the promo code GENIRON10 for 10% off! Check out our individual review for Transparent Labs ProteinSeries Mass Gainer here!
---
Check out our list of the Best Mass Gainers for more great mass building supplements!
---
Wrap Up
Mass gainers have great potential to increase strength and size in a number of ways to boost all areas of your health and performance. With the right ingredients and an honest company backing you, you are well on your way to seeing the gains you want most. Always be sure to make sure taking this supplement will fit your lifestyle and daily needs, but don't neglect a good mass gainer for what it can do for you. When looking to bulk, look for the best in a high-quality mass gainer for all those needs to be met.
Let us know what you think in the comments below. Also, be sure to follow Generation Iron on Facebook, Twitter, and Instagram. 
*Images courtesy of Envato
References