The biography, life, and accomplishments of Brandon Curry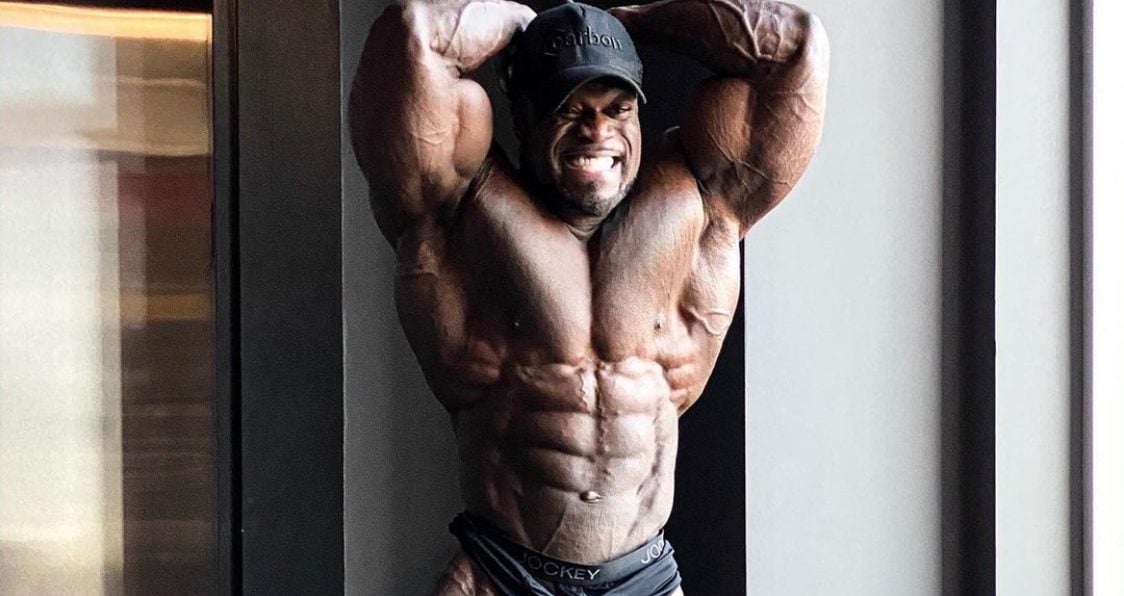 Brandon Curry is a professional bodybuilder with an absolutely massive and shredded physique. With tons of competitions under his belt, he was the 2019 Mr. Olympia champion cementing his place in bodybuilding history.
Below is a complete breakdown of Brandon Curry's profile, stats, biography, training and diet regimens.
Full Name: Brandon Curry

Weight
Height
Date Of Birth
255-260 lbs.
5'8''
10/19/1982
Profession
Era
Nationality
Bodybuilder
2000, 2010
American
---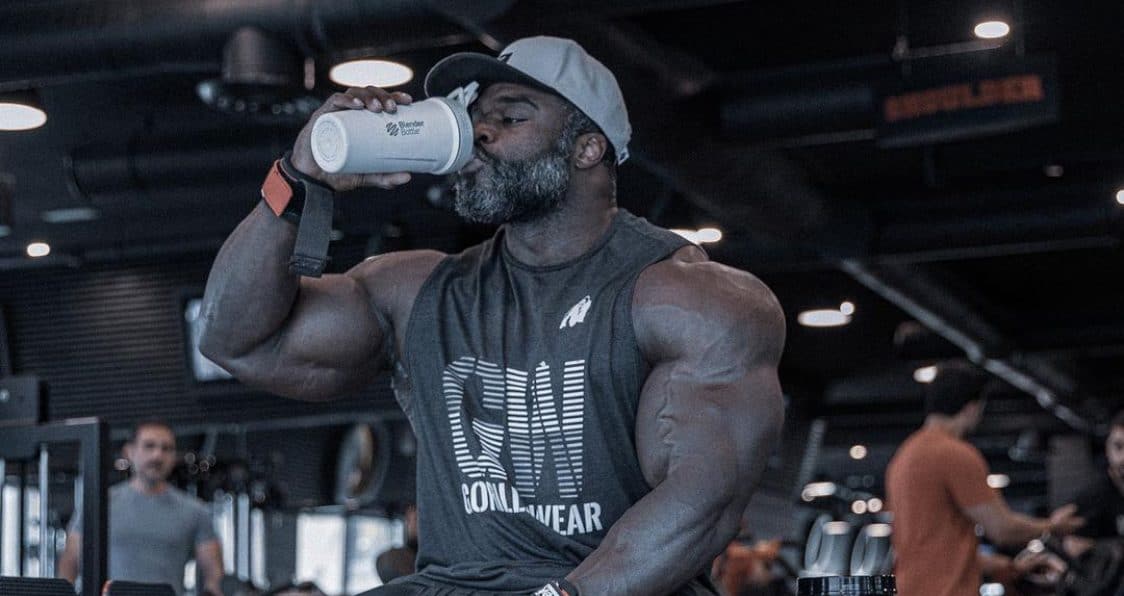 Biography
Born in Tennessee, Brandon Curry was always active and was encouraged to be as active as possible. He started lifting at a young age and would soon become enthralled with fitness and everything that came with it. By the time he got to college, he knew he wanted to be involved with this as a career and continued his education with a focus on health and fitness.
He started as a personal trainer and then transitioned into bodybuilding, first competing in 2003 and then turning pro in 2008. From there, Curry has had an amazing career, competing in show after show and placing first at top contests like the Arnold Classic Brazil, New Zealand Pro, Arnold Classic Australia, Arnold Classic, and the 2019 Mr. Olympia contest. In 2020 and 2021, he finished with an impressive second at Mr. Olympia as well.
Aside from his bodybuilding career, Curry is also a family man who is married with four children and he also runs a supplements company called Scitec Nutrition.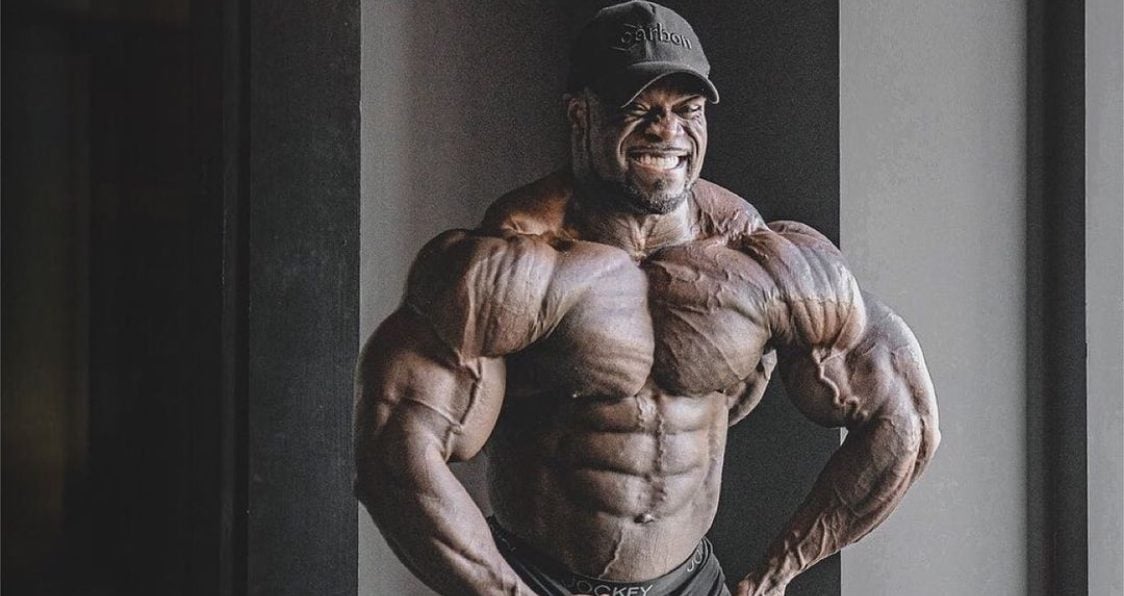 Training
When it comes to training, Brandon hits the gym about five times per week and is always looking for the best way to put on muscle. It is important for him to change up his routine once in a while and this will involve weightlifting, HIIT, and full body circuits. While he does enjoy working legs and back, judging by his physique, every muscle gets plenty of work done.
Chest & Bicep Workout
While the sets and reps are not mentioned for this chest and biceps workout, these exercises are great to try and can certainly give you a serious pump.
Chest Exercises
Incline Smith Machine Press
High Incline Standard Grip Machine Press
High Incline Neutral Grip Machine Press
Flat Unilateral Plate Loaded Bench Press Machine
Standing Machine Decline Press
Chest Machine Press
Seated Cable Flyes Superset (Upper & Lower)
Bicep Exercises
Standing Cable Curls
Unilateral Motion Seat Cable Curls
Plate Loaded Iso-Lateral Curls
Plate Loaded One-Arm Machine Preacher Curls
Nutrition
Brandon is always fueling his body and typically eats upwards of 6-8 meals per day. These consist of whole foods and the right balance of macronutrients in order to see real gains and to stay healthy overall. Foods in his diet are things like lean meats, rice, oats, sweet potatoes, fruits, vegetables, and plenty of nuts. He does, of course, have cheat meals now and then.
Supplementation
While Brandon uses his own supplements of choice, there are some staple products in a bodybuilder's routine to take note of that can serve you well. A protein powder is great for seeing gains and working to pump you with protein to aid in muscle growth, recovery, and even weight loss.
For those pre-workout needs, looking to pre-workout supplements will provide energy and muscle pumps so you can take full advantage of every workout. Of course, a shredded aesthetic is the end goal and looking to fat burners can kickstart your metabolism, suppress your appetite, and allow for more calorie burn to give you the best benefits possible.
Competition History
2022 Arnold Classic, 1st
2021 Mr. Olympia, 2nd
2020 Mr. Olympia, 2nd
2019 Mr. Olympia, 1st
2019 Arnold Classic, 1st
2018 Mr. Olympia, 5th
2017 Ferrigno Legacy, 1st
2017 Mr. Olympia, 8th
2017 Arnold Classic Australia, 1st
2017 New Zealand Pro, 1st
2015 Arnold Classic, 16th
2013 Arnold Classic Brazil, 1st
2012 Arnold Classic, 7th
2011 Mr. Olympia, 8th
2010 Pro Bodybuilding Weekly Championship, 6th
2010 Europa Super Show, 8th
2008 NPC USA Championships, 1st
2007 NPC USA Championships, 2nd
2006 NPC Junior National Championships, 2nd
2003 Supernatural Bodybuilding, 1st