Mr. Olympia 2020: The Complete Results
The Mr. Olympia weekend is the biggest bodybuilding event of the year. It's also the most prestigious title that any pro bodybuilder could achieve. The event brings in the best competitors from across the world all seeking to be crowned best bodybuilder of the year. And now we finally have the Olympia 2020 results coming in.
The finals of the Mr. Olympia 2020 has concluded and we had some major shake ups in the form of new champions. 
This bodybuilding season was much different than normal years. The COVID-19 pandemic changed the entire year – causing a long period of cancelled and rescheduled bodybuilding competitions.
This of course affected the Mr. Olympia event itself. Normally taking place in September, the Olympia 2020 had to be moved to December. On top of that, the event had to change locations to Orlando, Florida last minute due to crowd restriction regulations in Las Vegas.
Moreover, the Mr. Olympia 2020 saw quite a few changes to the lineup as we moved closer and closer to the event. A wide variety of competitors had to drop out due to either illness or injury.
Roelly Winklaar, a fan favorite to win or at least place in the top 3, dropped out just one week before the event due to a COVID-19 diagnosis. Competitors Danny Hester and Iris Kyle also had to drop out due to illness. Though Kyle did not confirm what her illness exactly was.
Other big names such as Flex Lewis dropped out due to injury. This disappointed fans as this was to be his Men's Open debut. He previously competed in the Mens 212 division – where he won seven Olympia titles.
There were too many lineup changes to even count. But on the positive side of things, we also had some returns from athletes who we hadn't seen since 2018. Big Ramy was able to get his visa last minute to compete this year.
7x Olympia champion Phil Heath also returned after losing in 2018. He took a year off the following year. For a while it was unknown if he would ever return. Now that he has shown up for yet another Olympia – would he win to achieve world record status as an 8x Mr. Olympia? This would place him in league with legends Ronnie Coleman and Lee Haney for results.
Well the wait is finally over and the first night of results have finally been announced. You can check out the full list of results and score cards for each division below – brought to you by Nutrabio.
Mr. Olympia 2020 Results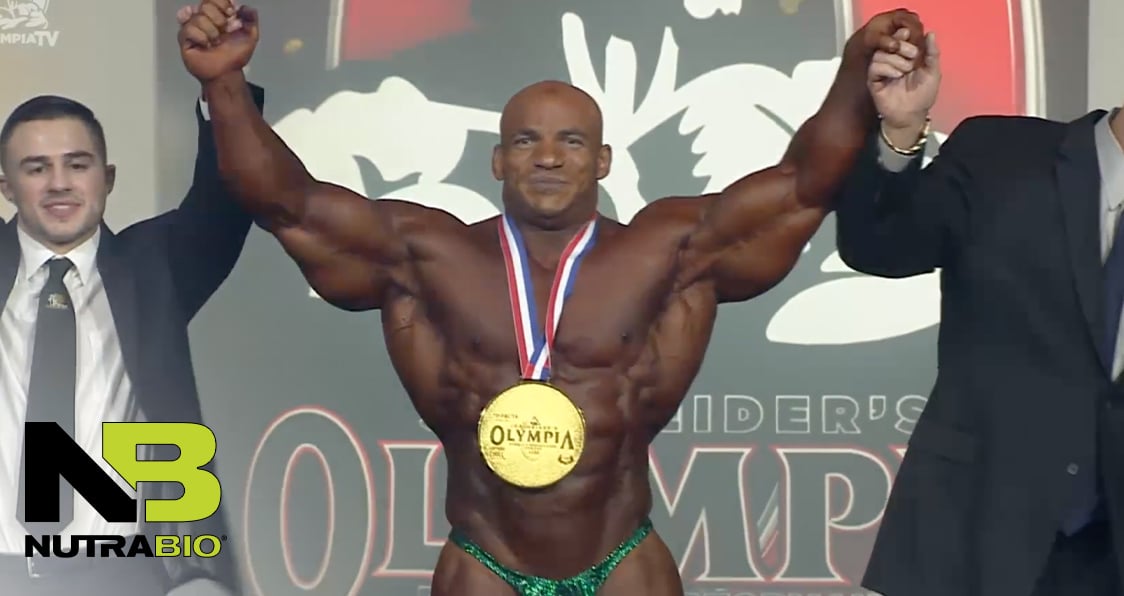 In a breathtaking turn of events, Big Ramy has won the Mr. Olympia 2020. We had mentioned earlier that the pre-judging showed a four way battle between Big Ramy, Phil Heath, Brandon Curry, and Hadi Choopan. What we didn't exactly expect – was for Heath to land third place and Curry to hit second place in the contest.
While Big Ramy certainly was clearly in the running for a chance to win – the final battle turned out to be against him and Brandon Curry. Not Phil Heath as expected. It made for a dramatic upset and a historical Olympia competition between Big Ramy, Phil Heath, and Curry with Big Ramy winning the title and prize money and the fan favorite and Brandon Curry in second place for 2020 Olympia. Hadi Choopan did finish in the top 5, but not where he wanted in the top three at least. Same with William Bonac with his results for the year with this contest in this division.
Big Ramy
Brandon Curry
Phil Heath
Hadi Choopan
William Bonac
Akim Williams
Iain Valliere
Hunter Labrada
Dexter Jackson
Justin Luis Rodriguez
Lukas Osladil
Seung Chul Lee
Maxx Charles
Antoine Vaillant
Regan Grimes
Juan Morel
Bikini Olympia 2020 Results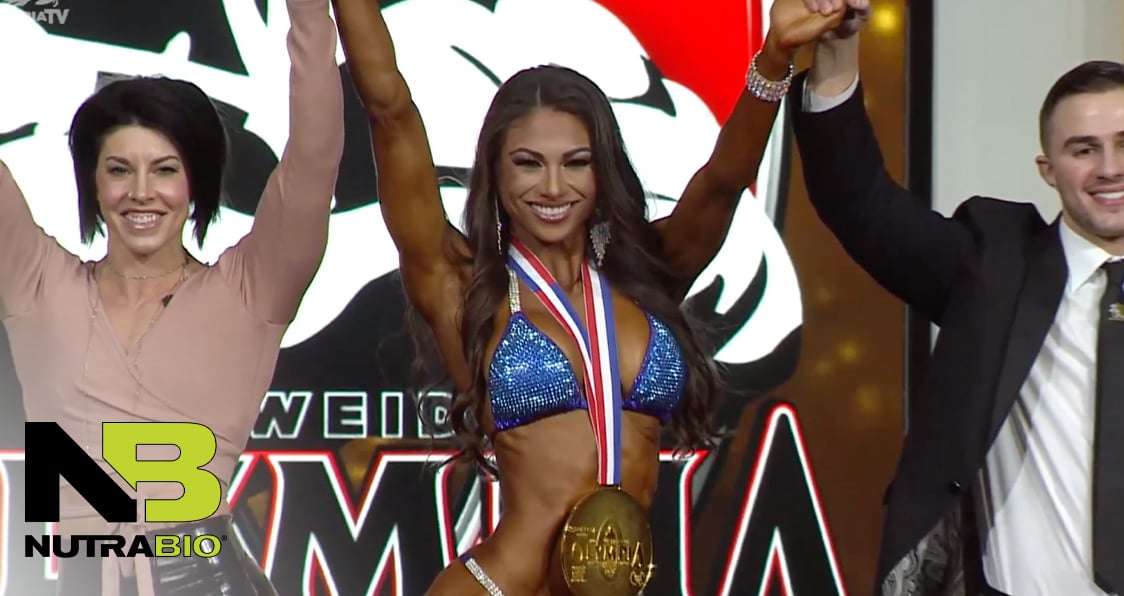 With so many competitors in the Olympia 2020 Bikini competition – it can be hard to tell who will eventually stand out by the finals. The pre-judging showed that Janet Layug, Angelica Teixeira, and Jennifer Dorie to be front runners.
Would Teixeira reclaim her throne and continue a new reign in the Bikini division? Ultimately, this would not be the case and a new champion was crowned in the form of Janet Layug with Dorie in second place at 2020 Olympia for the Bikini Olympia division for the results of this year for this contest.
1. Janet Layug
2. Jennifer Dorie
3. Etila Santiago Santos
4. Angelica Teixeira
5. Lauralie Chapados
6. Elisa Pecini
7. Ashley Kaltwasser
8. Ashlyn Brown
9. Jasmine Gonzalez
10. Breena Martinez
11. Jennifer Ronzitti
12. Monica Ellis
13. Nittaya Kongthun
14. Daraja Hill
15. Sara Choi
16. Susana Aramayo
16. Maya Astabie
16. Beatriz Biscaia
16. Evita Breide
16. Natoshia Coleman
16. Sethia Daigle
16. Brittney Dayne
16. Svetiana Elina
16. Alessia Facchin
16. Eli Fernandez
16. Maia Gordon
16. Hye Kyeong Hwang
16. Lucia Malavaze Johnson
16. Adrianna Kaczmarek
16. Sung Uk Kim
16. Juli Lopez
16. Noora Mahonen
16. Gabrielle Messias
16. Katya Nosova
16. Hannah Ranfranz
16. Lexus Redmond
16. Alexandria Ross
16. Francesca Stoico
16. Casey Torres
16. Cristobalina Pajares Torres
Classic Physique Olympia 2020 Results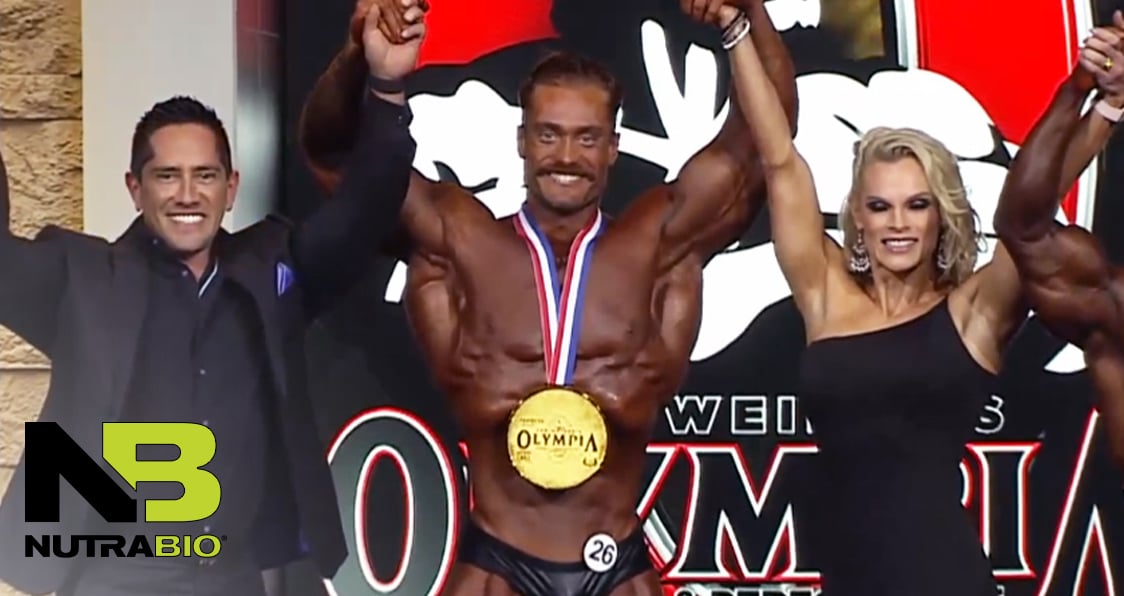 Chris Bumstead and Breon Ansley were the talk of the town going into the Olympia 2020 Classic Physique competition. Their rivalry stoked intensity into the lead up for the show. The pre-judging seemed to support that this competition would come down to the two of these elite athletes.
While Chris Bumstead did end up winning the Olympia 2020 Classic Physique, taking home the prize money- Breon Ansley was not second behind him. Instead, Terrence Ruffin slipped through and earned a second place spot. In what was a shock to the audience, Ansley landed in third place. Alex Cambronero finished in the top 5 but not near the top where he wanted in terms of results for this year for the contest.
1. Chris Bumstead
2. Terrence Ruffin
3. Breon Ansley
4. Alex Cambronero
5. Ryan Jones
6. Dani Younan
7. Rickey Moten, Jr.
8. Divine Wilson
9. Logan Franklin
10. Deontrai Campbell
11. Wesley Vissers
12. David Hoffman
13. Jose Marte
14. Jason Brown
15. Christopher Hunte
16. Ahmad Ahmad
16. Sami Ghanem
16. Seojin Ham
16. Jonathan Hambrick
16. Song Jaepil
16. Peter Sciallo
16. Maxime Yedess
Men's Physique Olympia 2020 Results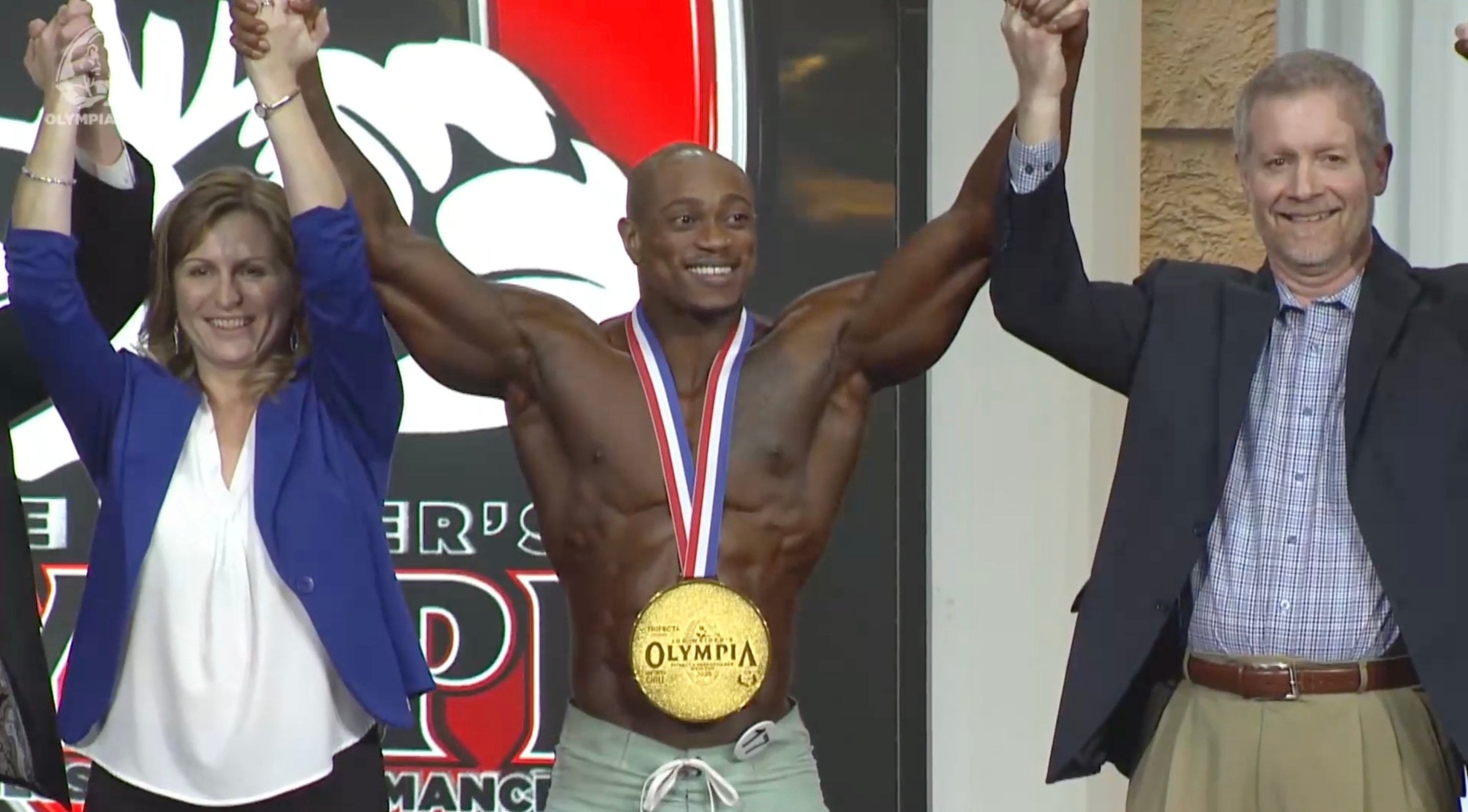 Going into the Olympia 2020 Men's Physique competition – it seemed like it would be a battle between Brandon Hendrickson and returning champion Raymont Edmonds, who would end up in second place, just shy of the prize money. Hendrickson had previously won the Olympia in 2018 only to fall short the following year. He was confident beyond measure that he would come back better than ever to prove he deserves the title of Olympia. Kyron Holden would finish in third place.
He ultimately proved his confidence correct and won the Olympia 2020 Men's Physique. He impressed at the Saturday morning pre-judging and kept momentum into the finals. You can check out the top 5 winners below:
1. Brandon Hendrickson
2. Raymont Edmonds
3. Kyron Holden
4. Jeremy Potvin
5. Andrei Lincan
6. Andre Ferguson
7. Carlos DeOliveira
8. Ryan Terry
9. Rodrigue Chesnier
10. Anthony Gilkes
11. George Brown
12. Charjo Grant
13. Daniel Ammons
14. Steven Cao
15. Bhuwan Chauhan
16. Aundre Benson
16. Yasser Fernando Chala Blandon
16. Seungho Chae
16. Bong Seok Choi
16. Riccardo Croci
16. Ismael Dominguez
16. Camaren Harris
16. Jason Huynh
16. Min Su Kim
16. Clarence McSpadden
16. Corey Morris
16. Stan Morrison
16. Khali Quartey
16. Arya Saffaie
16. Rashaud Watson
16. Frank Worley
Men's 212 Olympia 2020  Results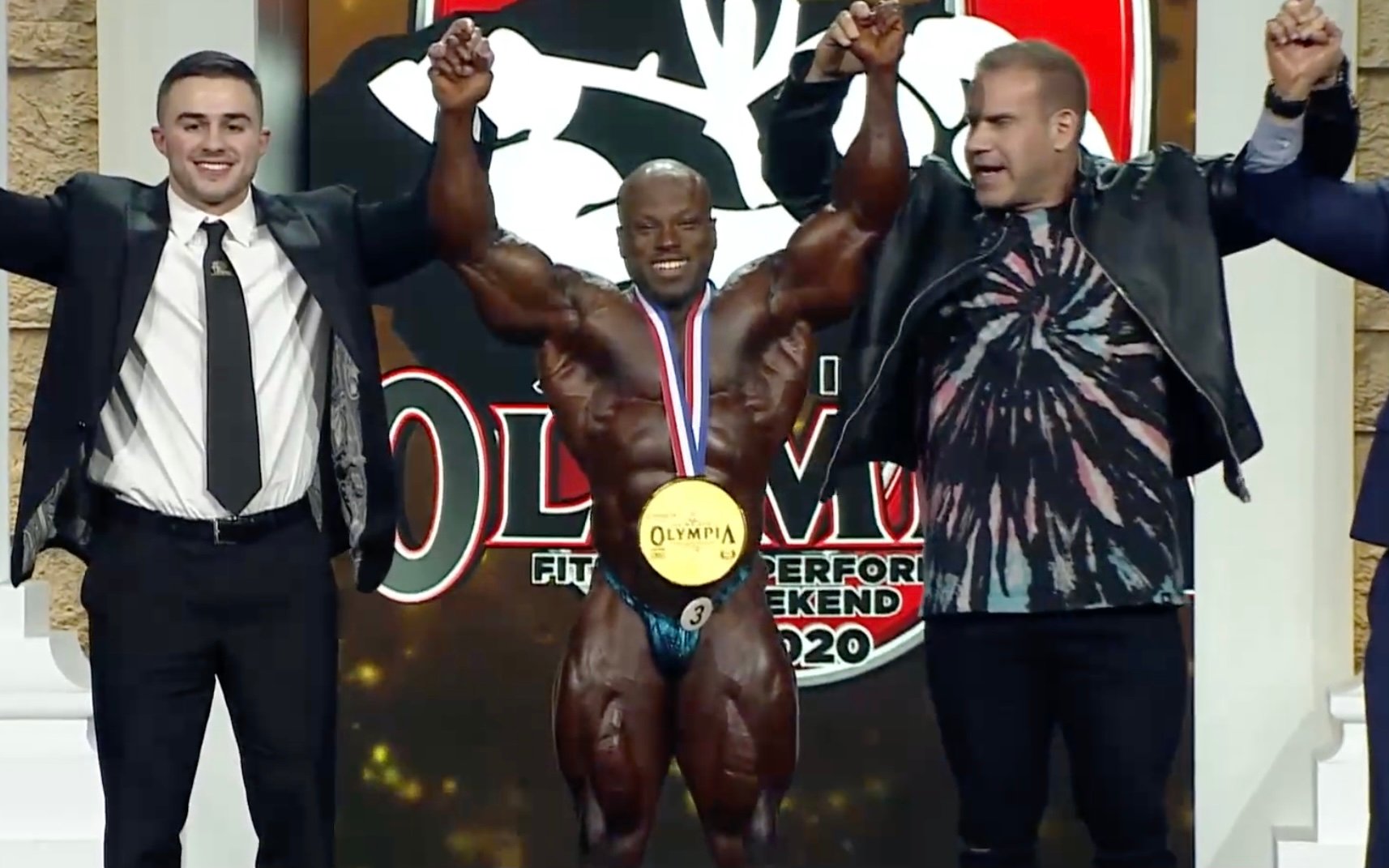 The Olympia 2020 Men's 212 competition was an emotional stunner. Kamal Elgargni returned to defend his title. But it was ultimately Shaun Clarida who earned to the top spot of the night grabbing the title. Clarida had long been competing in the division and at the Olympia.
During an emotional victory speech, he discussed how many believed he would never win and should perhaps move on. He persisted and ultimately it paid off. Clarida looked in top form and the upset against Elgargni was the emotional shocker of the night with Clarida taking the title. Peterson ended up in third place for this year.
1. Shaun Clarida
2. Kamal Elgargni
3. George Peterson
4. Derek Lunsford
5. Ahmad Ashkanani
6. Oleh Kryvyi
7. Angel Calderon Frias
8. Derik Oslan
9. Dectric Lewis
10. Guy Cisternino, Jr.
11. Jason Lowe
12. David Henry
13. John Jewett
14. Hidetada Yamagishi
15. Errol Moore
16. Junho Kim
16. Seonghwan Kim
Ms. Olympia 2020 Results
In a last minute surprise during the pre-judging, 9x Ms. Olympia champion Iris Kyle was nowhere to be found. It was later confirmed that Kyle had become sick – though it was not disclosed if the illness was COVID-19.
This left the door open for Andrea Shaw, Margie Martin, and Helle Trevino to win the top spot. Many fans originally thought that this was an open shut case for either Margie or Helle. Ultimately, it was Andrea Shaw who won first place.
1. Andrea Shaw
2. Margie Martin
3. Helle Trevino
4. MayLa Ash
5. Irene Anderson
6. Monique Jones
7. Asha Hadley
8. Nicki Chartrand
9. Reshanna Boswell
10. Margita Zamolova
11. Kim Buck
12. LaDawn McDay
13. Yaxeni Oriquen
14. Theresa Ivancik
15. Janeen Lankowski

Women's Physique Olympia 2020 Results
In yet another shocking upset, returning champion Shanique Grant was dethroned at the Friday night Olympia 2020 Women's Physique finals. Grant was a 2x Olympia champion going into the competition. Many fans expected her to bring in another win.
But it was Sarah Villegas who took the top honor. It came with good reason, she brought in a package that many took note of in the pre-judging. It was a close call – but ultimately the call was made in her favor., putting Grant in second and Coelho in third.
1. Sarah Villegas
2. Shanique Grant
3. Natalia Abraham Coelho
4. Barbara Menage
5. Ivie Rhein
6. Daniely Castilho
7. Rachel Daniels
8. Anne-Lorraine Mohn
9. Valentina Mishina
10. Brittany Watts
11. Ruiying Bian
12. Laura Richards
13. Laura Pintado Chinchilla
14. Trish Wood
15. Tanya Chartrand
16. Jeannie Feldman
16. Victoria Myslik
Women's Figure Olympia 2020 Results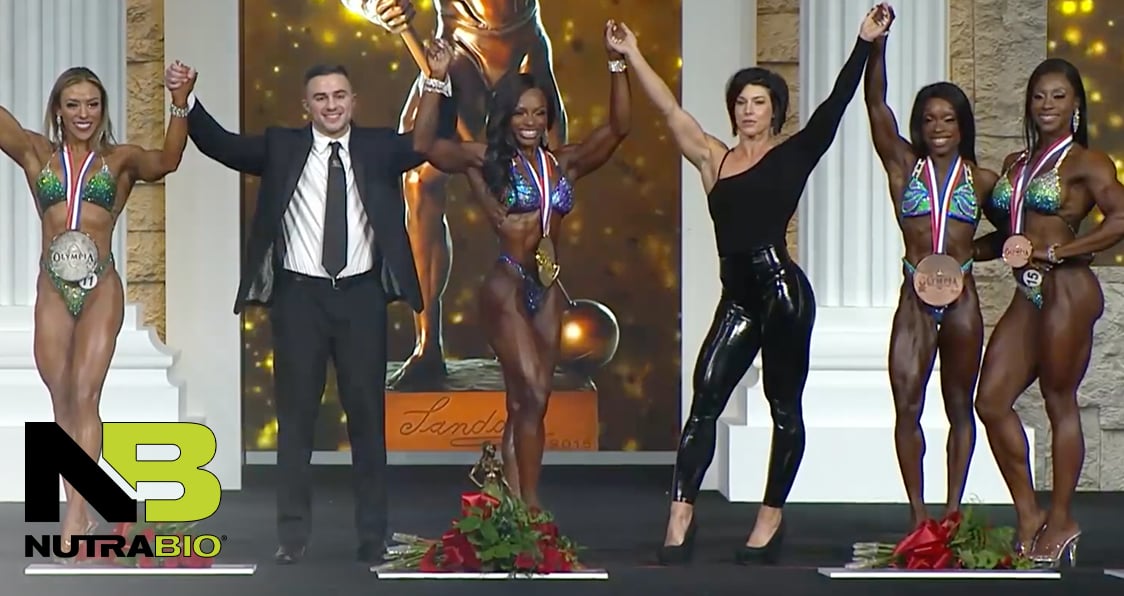 With three consecutive Olympia titles under her belt, Cydney Gillon was the favorite to win the Olympia 2020 Figure competition. And while there were many shockers in the Friday night finals – this one went as expected. Gillon earned her fourth Olympia title in a hard fought victory.
1. Cydney Gillon
2. Natalia Soltero
3. Nadia Wyatt
4. Nicole Zenobia Graham
5. Latorya Watts
6. Jessica Reyes Padilla
7. An Da Jeong
8. Carly Starling-Horrell
9. Rhea Gayle
10. Anna Banks
11. Bojana Vasiljevic
12. Julia Waring
13. Ajanel Williams
14. LaToyia Farley
15. Maryam Bamdad
16. Sandra Grajales
16. Samantha Jerring
16. Asmaa Salimi
16. Martina Yabekova
Fitness Olympia 2020 Results
For a moment, it almost seemed that Oksana Grishina was to win the Olympia 2020 Fitness competition. This was not only because of her fantastic physique and routine – but because of a mistake in the announcing. Missy Truscott was initially called for second place. But before they could officially name Grishina the champion – judges quickly interrupted.
As it would turn out Okasan Grishina would not get an ultimate comeback story. After being retired for many years, Grishina returned for one last epic Olympia. Missy Truscott ultimately proved her worth as the winner of the night with Grishina in second place and Jones in third place.
1. Missy Truscott
2. Oksana Grishina
3. Whitney Jones
4. Ariel Khadr
5. Jaclyn Baker
6. Tiffany Chandler
7. Aurika Tyrgale
8. Minna Pajulahti
9. Darrian Borello
10. Derina Wilson
11. Sally Kendall-Williams
12. Terra Plum
Pro Wheelchair Olympia 2020 Results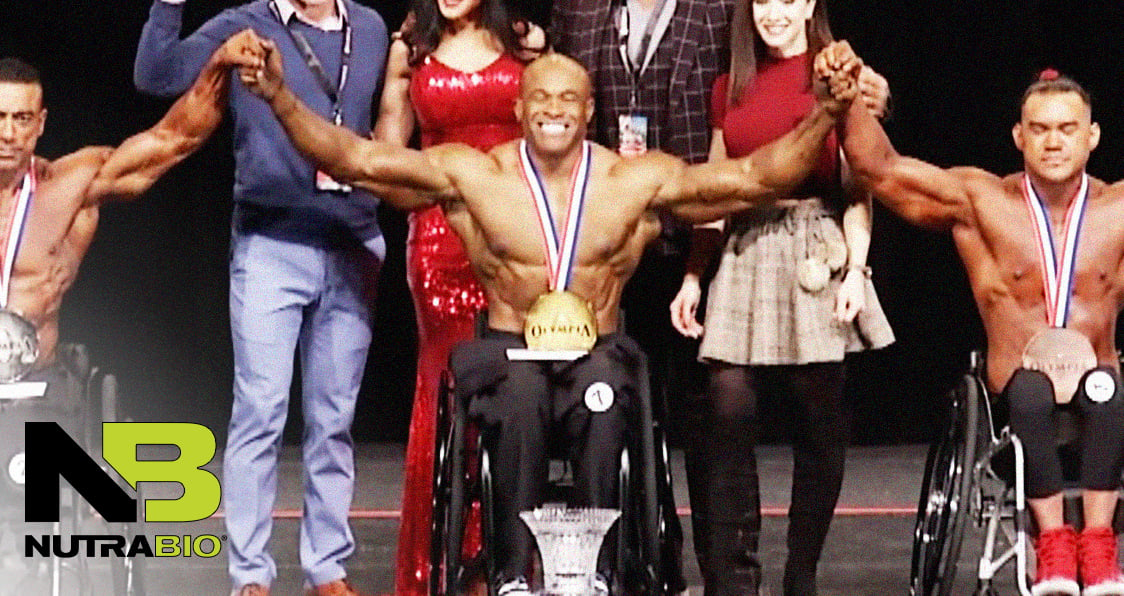 The Pro Wheelchair Olympia is a relative newcomer to the weekend event. Though it has been growing in popularity and even appearing on the main stage at the Arnold Classic, this is only the second year at the Olympia.
Nick Scott co-hosts the event with Bob Cicherillo – presenting the nature of each competitor's injury before their routine. This helps give context as to what they can and cannot train in their physiques. Ultimately, we had our first repeat victor in the Pro Chair Olympia with a big win from Harold "King Kong" Kelley.
1. Harold Kelley
2. Antoni Khadraoui
3. Adelfo Cerame Jr.
4. Tyler Brey
5. Johnny Quinn
6. Bradley Betts
7. Kyle Roberts
Official Olympia 2020 Scorecards