The biography, life, and accomplishments of Brandon Hendrickson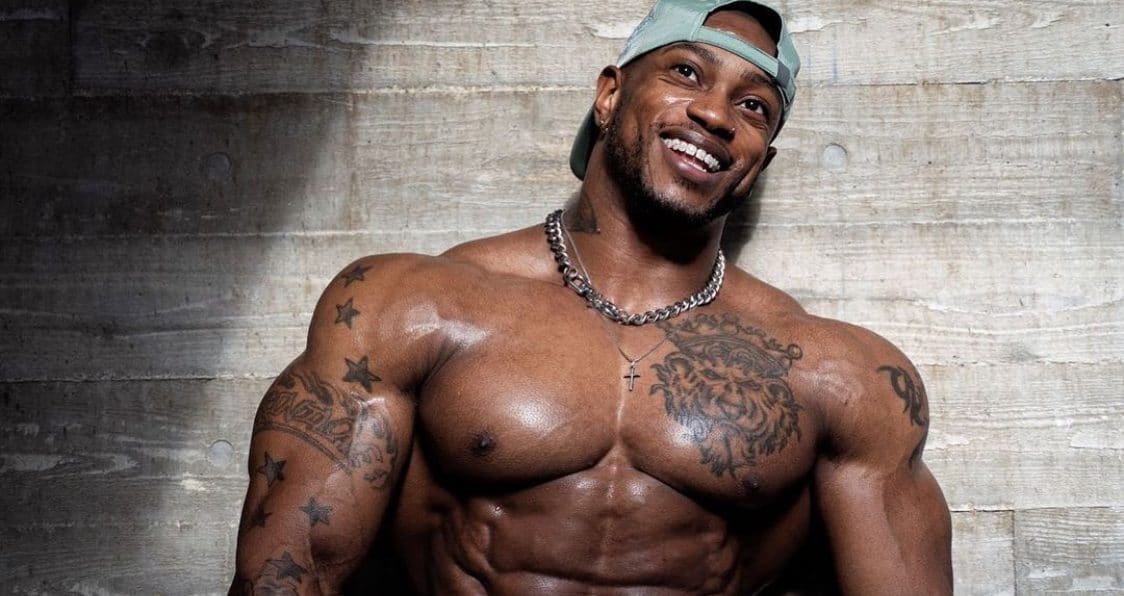 Brandon Hendrickson is a professional bodybuilder in the Men's Physique Division. Since earning his pro card in 2013, he has continued his dominance competing at events like the New York Pro, Arnold Classic, and Mr. Olympia, among many other notable events.
Below is a complete breakdown of his profile, stats, biography, training and diet regimens.
Full Name: Brandon Hendrickson

Weight
Height
Date Of Birth

185-195 lbs.

5'8"

06/16/1987

Division
Era
Nationality

Men's Physique

2010

American
---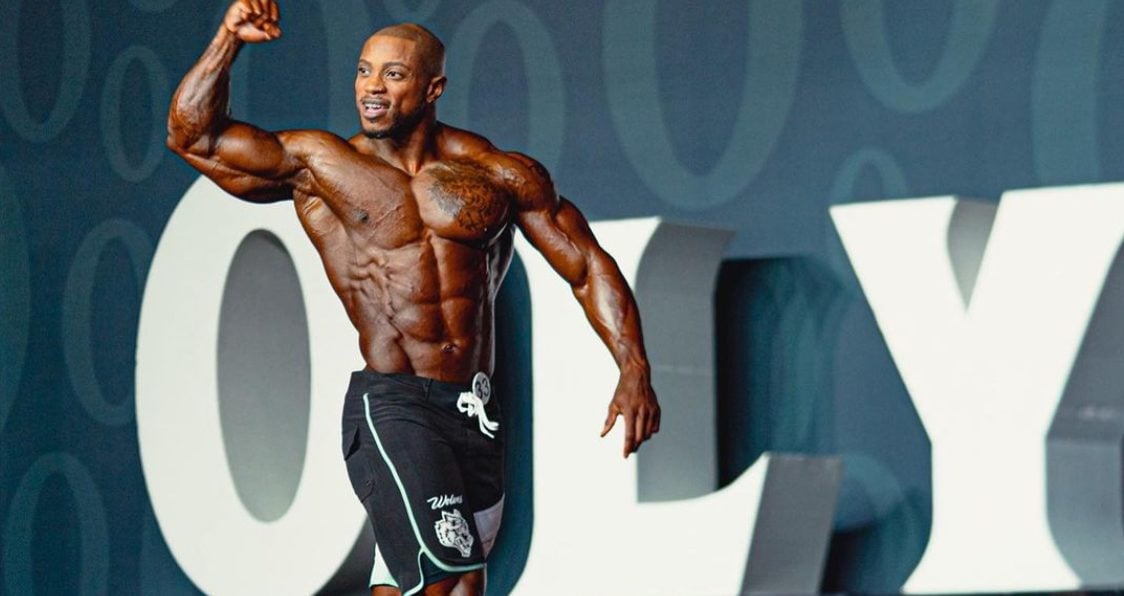 Biography
Brandon Hendrickson is from Chicago, Illinois and always enjoyed lifting on the side while playing sports like wrestling, track and field, and football. He always wanted to model as a young child and while going to college, he also worked with a modeling agency. As fate would have it, he soon came to love lifting and fitness became more than just a hobby, but a part of his life.
Brandon earned his pro card in 2013 after winning the NPC National Championships that same year. Since then, Brandon has competed with the best, winning top events like Mr. Olympia and the Arnold Classic. With a large following on social media, he posts workouts and plenty of photos to keep his fans engaged.
Training
Brandon's workout routine covers all those muscle groups with great exercises to target your muscles to grow and really build definition.
Leg Day
Shoulders & Arms
Lateral Raise: 3 sets, 12 reps
Reverse Machine Press: 3 sets, 10 reps
Upright Row: 3 sets, 8 reps
Front Raise: 3 sets, 12 reps
Triceps Pushdown: 3 sets, 10 reps
Machine Dips: 3 sets, 10 reps
DB Triceps Kickbacks: 3 sets, 12 reps
Concentration Curl: 3 sets, 10 reps
Single Arm Machine Curl: 3 sets, 10 reps
Alternating Dumbbell Curl: 3 sets, 12 reps
EZ Bar Curl: 3 sets, 10 reps
Chest Day
Machine Press: 3 sets, 10 reps
Pec Deck: 3 sets, 12 reps
Bench Press: 3 sets, 10 reps
DB Flys: 3 sets, 10 reps
Push Press: 3 sets, 8 reps
Back Day
Low Cable Row: 4 sets, 12 reps
One Arm Row: 4 sets, 12 reps
Underhand Row: 4 sets, 10 reps
Lat Pulldowns: 4 sets, 10 reps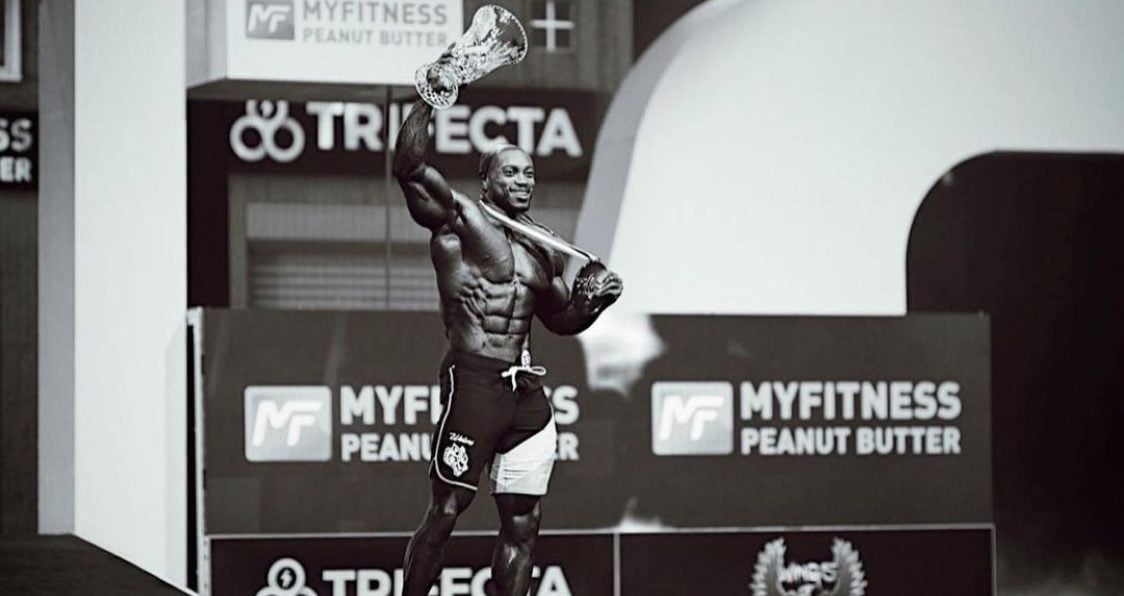 Nutrition
Brandon obviously takes his nutrition seriously, eating only clean and whole foods, but what any serious bodybuilder does is work to make sure they are getting adequate amounts of the right food. Important foods in Brandon's diet are eggs, lean meats, beef, green vegetables, sweet potato, brown rice, fruits, and whatever supplements he sees fit, most notably, a protein powder.
Supplementation
When it comes to a solid supplementation routine, having the right supplements on your shelf and ready to go can greatly influence many of your gains. Looking for some staples, definitely check out protein powders, pre-workout, and intra-workout BCAAs, as these will offer great benefits to every single one of your workouts. For those looking for that added edge, and of course dependent on your goals, creatine, mass gainers, and fat burners are important supplements to check out as well. And to stay as healthy as possible, a multivitamin will give you those important vitamins and minerals so you never suffer a deficiency.
Competition History
2021 Mr. Olympia, 1st (Men's Physique)
2020 Mr. Olympia, 1st (Men's Physique)
2020 Arnold Classic, 2nd
2019 Mr. Olympia, 4th (Men's Physique)
2018 Jicheng Classic Sanya Pro, 1st
2018 Japan Pro, 1st
2018 Asian Grand Prix Pro, 1st
2018 Mr. Olympia, 1st (Men's Physique)
2018 Salt City Showdown Pro, 2nd
2018 Governor's Cup Pro, 1st
2018 Hawaii Pro, 1st
2018 Arnold Classic, 3rd
2017 Mr. Olympia, 3rd (Men's Physique)
2017 Arnold Classic, 3rd
2016 Mr. Olympia, 4th (Men's Physique)
2016 Arnold Classic, 1st
2015 Mr. Olympia, 5th (Men's Physique)
2015 Tampa Pro, 1st
2015 Mile High Pro, 4th
2015 New York Pro, 7th
2015 Western Cup Pro, 8th
2014 Dallas Pro, 7th
2014 Tampa Pro, 6th
2014 Mile High Pro, 7th
2013 NPC National Championships, 1st
2013 Junior Championships, 7th