Roelly Winklaar confirms that he is out of the 2020 Olympia and faced Visa issues at Turkey Airport.
Unfortunate news about the 2018 People's Champ was confirmed by his trainer Ahmad Askar and Olympia President Dan Solomon to Generation Iron Sunday evening. Roelly Winklaar, the 2018 Arnold Australia champion bodybuilder and Generation Iron star, has tested positive for COVID-19 while in transit via Istanbul airport in Turkey. The IFBB Pro League Bodybuilder was set to arrive in Orlando, Florida for the 2020 Olympia to take place at the Orange County Convention Center December 17-20, 2020.
The disappointing news comes with less than a week to go and after Roelly Winklaar gave an impressive physique update. Generation Iron has been in touch with his sponsor, BPI Sports for sometime now and who have been informing our team of the bodybuilder's progress. Late Sunday evening Generation Iron was notified by Bader Boodai's team that Roelly faced visa entry complications when the bodybuilder arrived in Istanbul due to a visit to Iraq in 2019. Earlier this year in July 2020, Iraq's Ministry of Foreign Affairs suspended its Visa Agreement with Turkey which adds to the many issues athletes face when visiting restricted countries in the middle east.
On his official Instagram page, Roelly Winklaar gave this official statement to his fans and followers.
? IMPORTANT ANNOUNCEMENT ?

It is with an extremely sad and heavy heart that I want to officially announce to all my fans, my supporters, and everyone else in the industry, that I will unfortunately not be competing at the 2020 Mr. Olympia ?

I have tested positive for Covid-19 while in Turkey en route to the US. We have tried everything we possibly could but being Covid-19 positive there is really nothing else we can do. In the meantime some Covid-19 symptoms have presented and my focus is now on a full recovery. Even though the news already broke it is only fair that I inform you all personally of this unexpected turn of events ??

My coach @ahmd_askr and I were so eager to show you an entirely different physique this year. Something you've never seen before. Nevertheless, rest assured that while I am in recovery we will be working on our game plan for 2021 ??

Thank you to the entire @mrolympiallc and @ifbb_pro_league team who were ready to help us every step of the way. And to my sponsors and everyone else for their support ❤️

See you all in 2021 guys! Peace out✌?
View this post on Instagram
Earlier this past October, Mamdouh "Big Ramy" Elssbiay also tested positive for COVID-19 right before his scheduled appearance at the 2020 IFBB Europe Pro Show in Alicante, Spain. And more recently, Brazilian Men's Open Bodybuilder, Rafael Brandao confirmed he contracted Covid-19 while in Spain for the 2020 IFBB Europa Pro Show. This year has proved to be unprecedented for bodybuilding and strength sports events. The Winklaar news adds to a growing list of bodybuilders that have withdrawn from the 2020 Olympia due to injuries, travel restrictions and Covid-19 complications.
Other Men's Open competitors like Cedric McMillan, Flex Lewis and Nathan De Asha have all confirmed their absence from competition in Orlando, Florida for the 2020 Olympia. After winning the 2018 Arnold Australia and the 2019 Yamamoto Cup, Roelly Winklaar was expected to be a top 3 contender at this year's Olympia which begins this Friday, December 18th, 2020. Winklaar became widely recognized after his debut in the award winning film, Generation Iron, which showcased the Dutch bodybuilder alongside his old trainer and coach known as Sibil "Grandma" Peeters.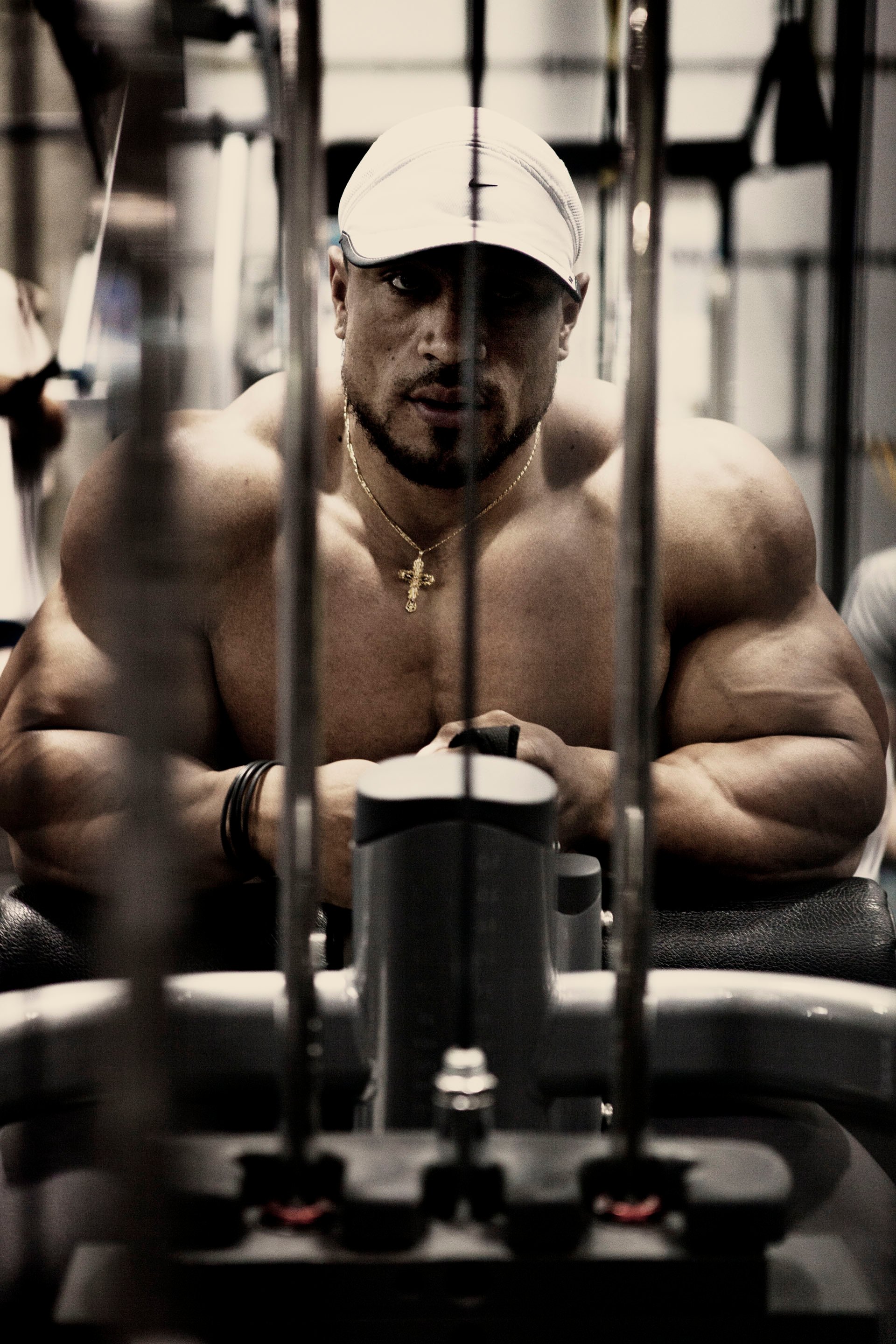 The Oxygen Gym team from Kuwait which is featured in Generation Iron 2, has confirmed to Generation Iron that Roelly Winklaar is set to return to the Netherlands from Turkey to recover over the next few weeks. We hope Roelly Winklaar makes a full and speedy recovery. Generation Iron will continue to follow this story as it develops.
For more news and updates, follow Generation Iron on Facebook, Twitter, and Instagram.
---
Managing Editor at Generation Iron, Jonathan Salmon is a writer, martial arts instructor, and geek culture enthusiast. Check out his YouTube, Instagram, Twitter, Facebook, and Sound Cloud for in-depth MMA analysis.