A new force to be reckoned with.
In Generation Iron the masses were introduced to one of the greatest bodybuilders in the world today, Reilly Winklaar. His massive arms and laid back personality have been a hit with fans of both competitive bodybuilding and the documentary that brought the sport back into the limelight. Suffice it to say, Roelly Winklaar has collected a great deal of fans through his portrayal in the film. But Roelly Winklaar wasn't the only person to gain a tremendous amount of recognition from the fans. In fact, it's hard not to mention Sibil "Grandma" Peeters when you're talking about Roelly Winklaar as their dynamic during the film was a major focal point.
It's been a little while since we've last seen Sibil Peeters in the limelight. The famed trainer has been keeping things low key as she continues to train some of the best of the best. Since parting ways with Roelly, Grandma has continued on her own journey to achieve greatness through the training of the young up and comers in the sport. It appears now that she's resurfaced onto the scene and she hasn't come back alone. Grandma has acquired a new protege in the form of Ayat Bagheri.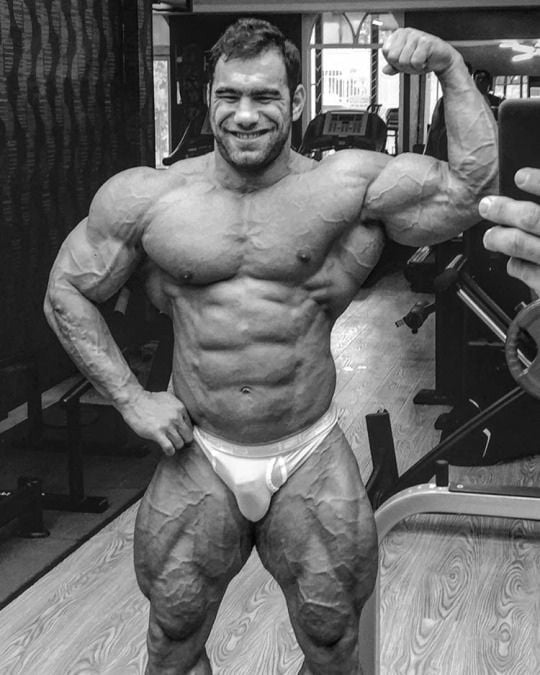 An IFBB bodybuilder with a ton of upside, Ayat Bagheri has the potential to go far in his bodybuilding career. Now that he's teamed up with Grandma who has an exemplary record for creating champions, it's clear that Bagheri is in good hands. Here are the two together fresh off of a training session.
What do you think of Sibil "Grandma" Peeters and her new protege Ayat Bagheri?
Let us know by hitting up our comments below or head on over to our official Facebook and Twitter.