Own On DVD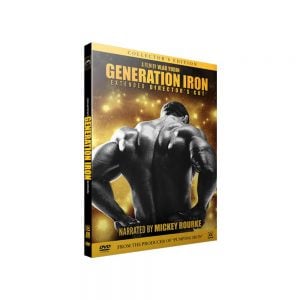 Own the collector's edition of Generation Iron on DVD! Available now! Containing exclusive special features and extended interviews. Click above or right here to order today.
The Greatest Physiques In The World Battle For Perfection
Generation Iron examines the professional sport of bodybuilding today and gives us access to the lives of current bodybuilding stars Phil Heath, Kai Greene, Branch Warren, Dennis Wolf, Victor Martinez, Hidetada Yamagishi as well as ambitious newcomer Ben Pakulski and European sensation Roelly Winklaar on their journey to be crowned Mr. Olympia.