See the full list of the Olympia 2020 Bikini callout report and comparison rounds.
The Olympia 2020 Bikini pre-judging just came to a close – giving us a first look at who will make it into the finals and stand tall at as the Olympia winner. The bikini division is a category with a lot of competitors. We don't envy the judges having to separate, compare, and score this competition.
That being said, the picture starts to become much more clear once the callouts begin. By the end of the callout stage, we see a final lineup of the top competitors. This usually takes the form of a top 6, top 4, or even sometimes a dual battle between the top 2.
Elisa Pecini was the returning champion this year. But former Olympia champion Angelica Teixeira was also in attendance. Teixeira has two Olympia Bikini titles under her belt. It was only two years previous that she was the reigning champion. Will 2019 be a fluke? Or will Teixeira fall behind yet again in 2020?
The Olympia 2020 Bikini callouts have wrapped up – so we are now closer to knowing how the finals will ultimately go down. Check out the callout report below.
Olympia 2020 Bikini Callout Report
1st Callout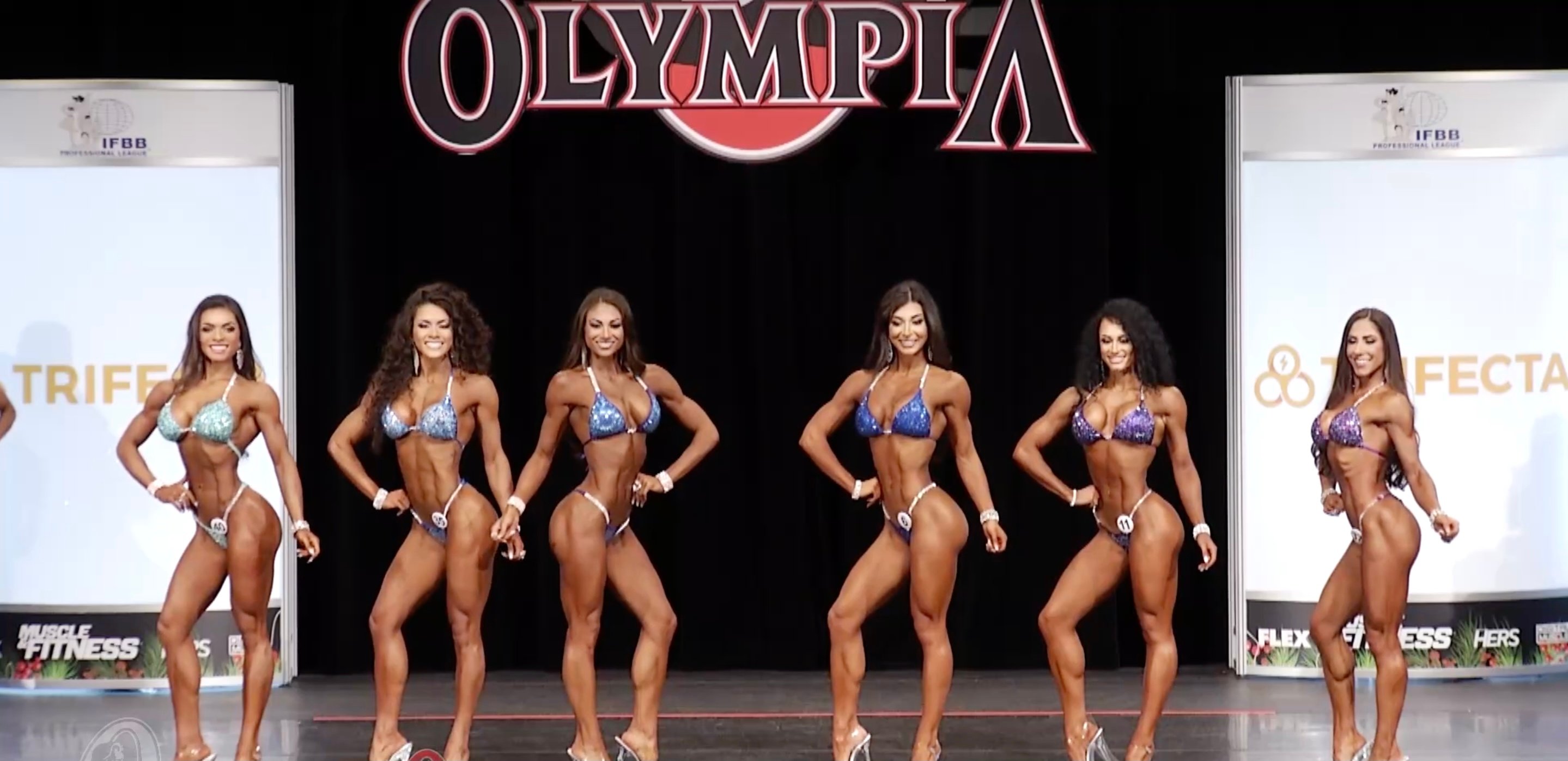 Lauralie Chapados
Jennifer Dorie
Janet Layug
Etila Santiago Santos
Angelica Teixeira
Elisa Pecini
2nd Callout
Ashlyn Brown
Ashley Kaltwasser
Nittaya Kongthun
Monica Ellis
Jasmine Gonzalez
Breena Martinez
Jennifer Ronzitti
3rd Callout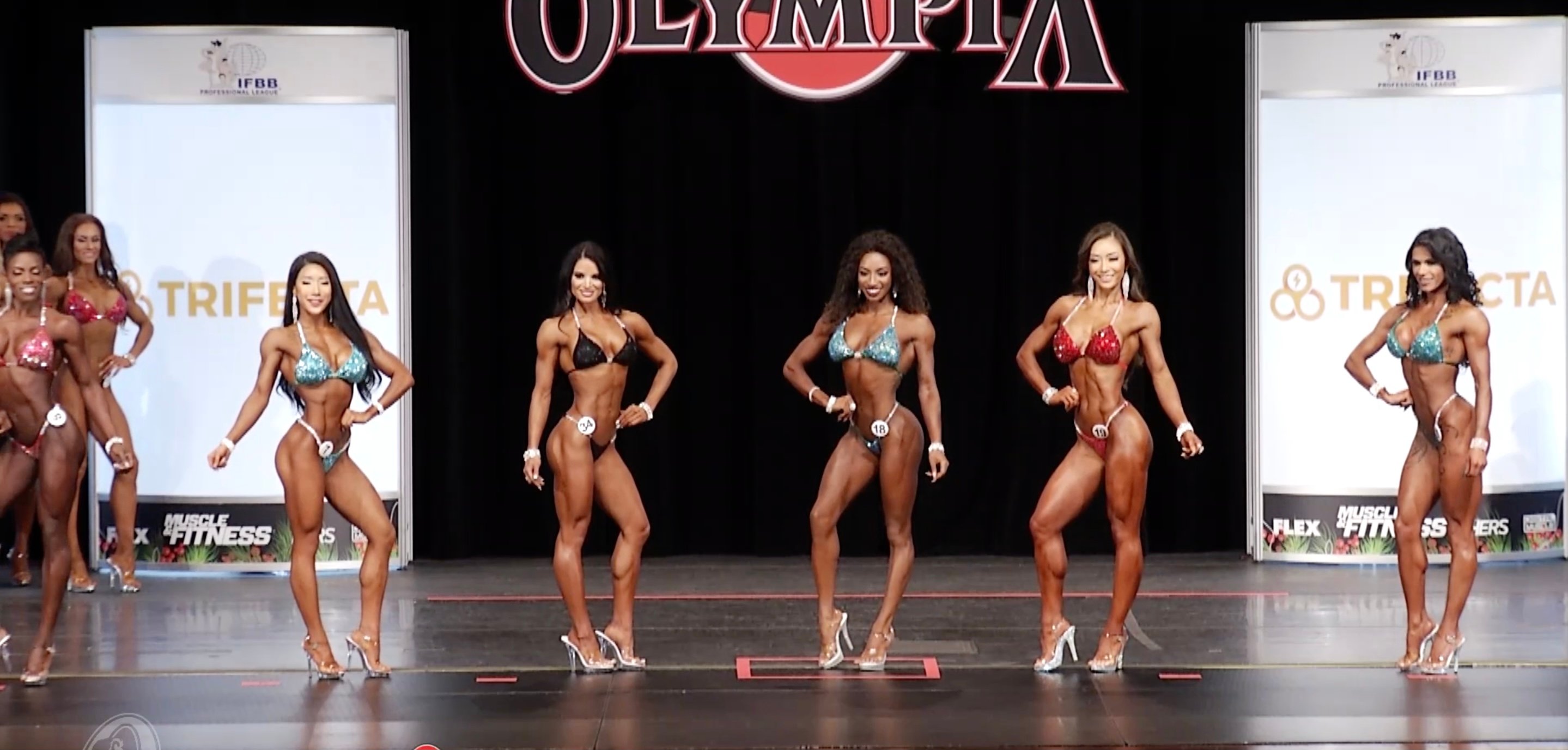 Daraja Hill
Hye Kyeong Hwang
Lucia Malavaze
Alexandria Ross
Sara Choi
Natoshia Coleman
4th Callout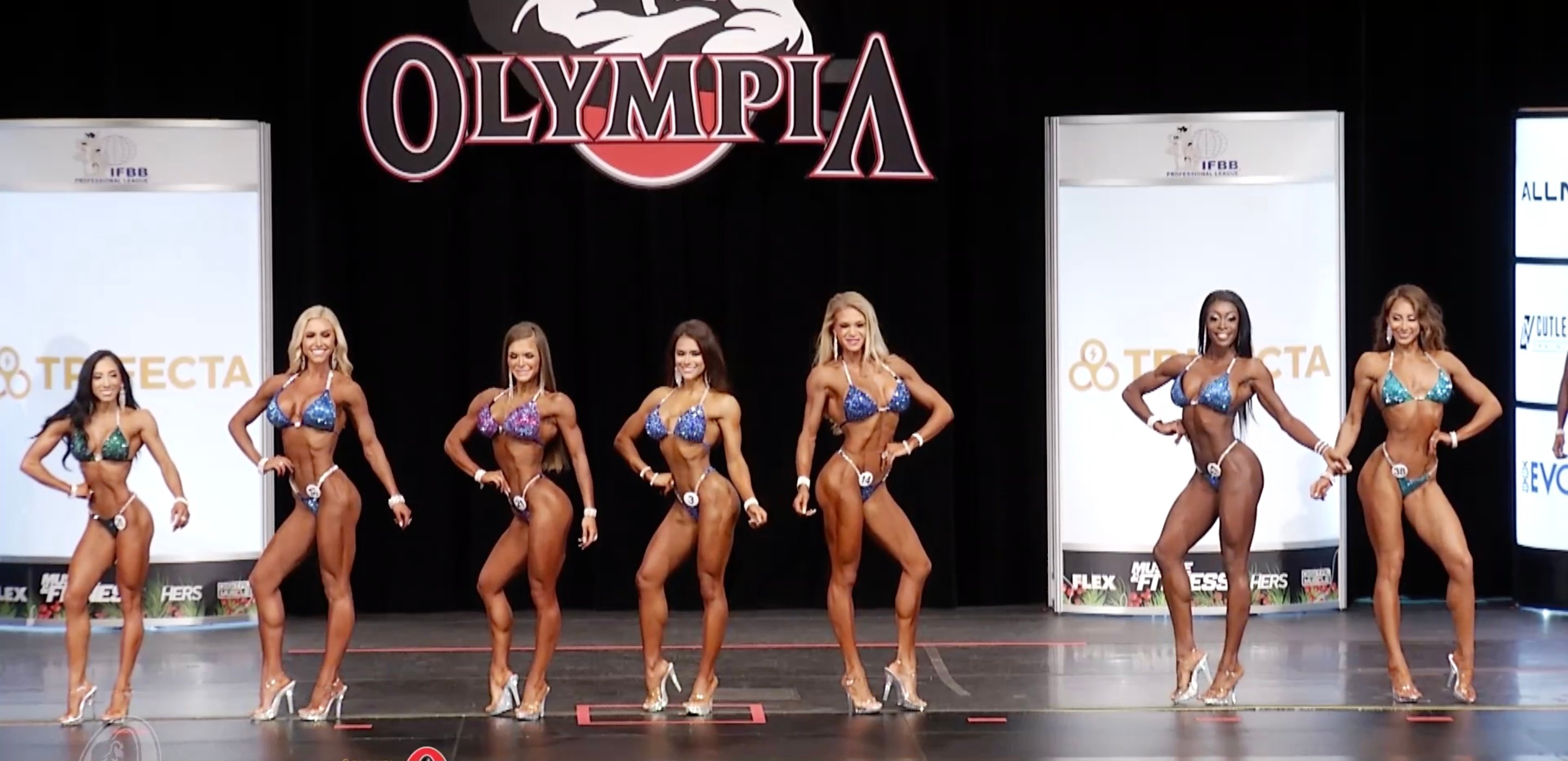 Beatriz Biscaia
Alessia Facchin
Maia Gordon
Adrianna Kaczmarek
Hannah Ranfranz
Casey Torres
Juli Lopez
5th Callout
Sethia Daigle
Gabrielle Messias
Katya Nosova
Lexus Redmond
Cristobalina Pajares Torres
Noora Mahonen
6th Callout
Susana Aramayo
Maya Astabi
Evita Breide
Brittany Dayne
Svetlana Elina
Eli Fernandez
Sung Uk Kim
Francesca Stoico
7th Callout (Top 6)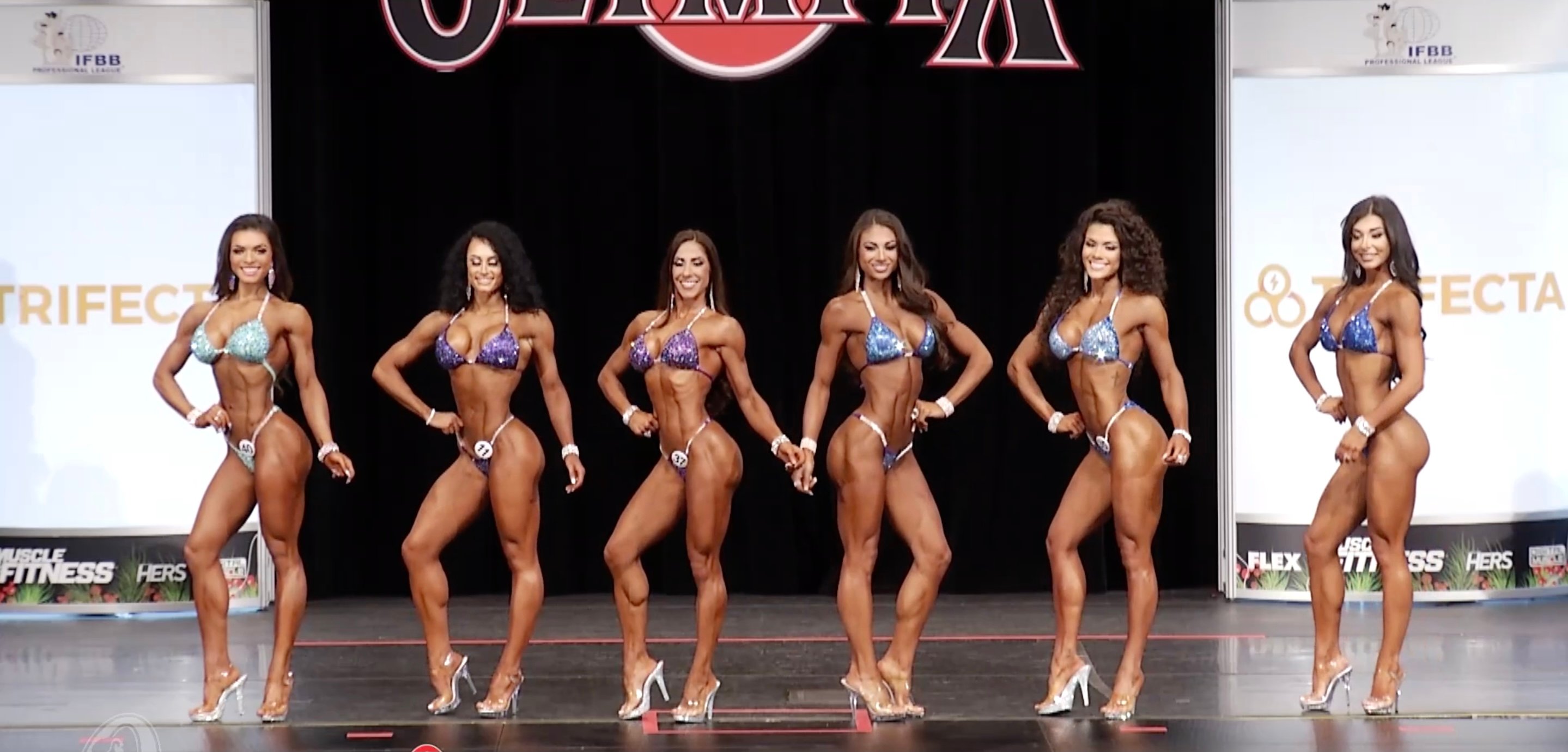 Lauralie Chapados 
Jennifer Dorie
Janet Layug 
Etila Santiago Santos
Angelica Teixeira
Elisa Pecini
Stick around the Generation Iron Fitness Network for updates and news on the Olympia 2020 as we continue with our full coverage!