The only constant is change
Once again Mr. Olympia is upon us. In 2 days the sports biggest, brightest, and most chiseled will take the stage at the most prestigious bodybuilding competition on earth. With so much razzle and dazzle, and social media traffic it's hard to stop and think, it's hard to stop and think how we got here. The 51st installment of the prestigious contest started by the "God Father" of bodybuilding Joe Weider, has come along way, and it's history will give you a deeper understanding of how the sport evolved.
In the video below made by My Protein We take you through the winners, losers, facts, and Stats of the Olympia's of yesteryear. Did you know there have no other first time winners other than of course the first ever winner Larry "The Legend" Scott? Did you also know that only 3 men have ever only one the competition once without ever repeating? Of course you didn't.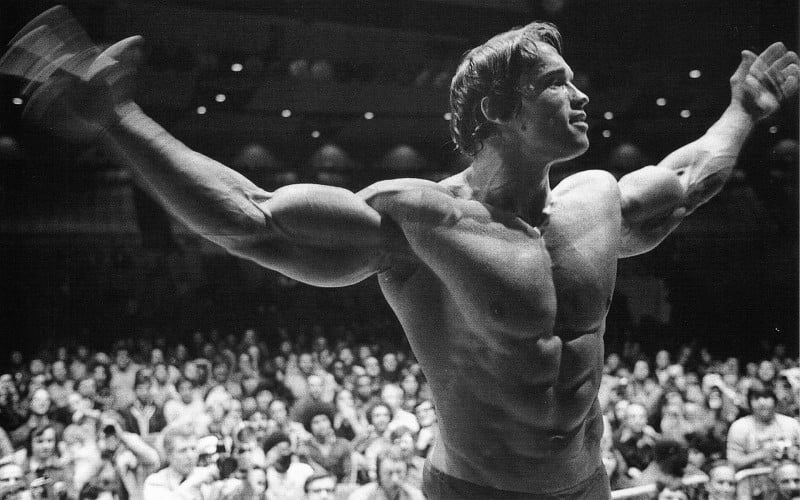 [wptouch target="mobile"]
[/wptouch]
[wptouch target="non-mobile"] [/wptouch]
.
Mr Olympia is back with even more intrigue than ever! Phil Heath is back on the stage bidding to retain his title and claim his 6th Olympia in a row which would put him amongst the best of the best. Only four people have previously done this, including the legendary Arnold Schwarzenegger and Ronnie Coleman.
Winning the competition just once is hard enough; in Mr Olympia's 51 year history only 13 people haveever done this. Striving to take the title from 'The Gift' are the likes of 2008 champion Dexter Jackson, Big Ramy and 12 time contestant Kevin Levrone. Returning from retirement, Levrone is looking to de-crown himself as 'The Uncrowned King of Mr Olympia' and make 13 his lucky number.
Myprotein's brand new video covers 'The History of Mr Olympia' and is full of facts, stats and information. It covers the competition's inception by Joe Weider in 1965 where Larry 'The Legend' Scott ran out as winner and earned himself $1,000, to the present day where the winner will get 400 times this. During this half century of contest, amazing physiques have been displayed, legends have been made and big names have been slayed.
Myprotein.com have developed this video to get you in the mood for the best bodybuilders on the planet before it all kicks off between the weekend of September 16-18th in Las Vegas. We're certain the video will entertain, excite and enlighten. Be prepared to be flexing by the time it ends!
Be sure to chime in with facts, reactions, and comments of your own below!
[wptouch target="mobile"]
[/wptouch]
[wptouch target="non-mobile"][/wptouch]
[wptouch target="mobile"]
[/wptouch]
[wptouch target="non-mobile"][/wptouch]