Liver King recently suffered an injury and could be in danger of losing his eye.
Liver King shared an update recently that did not involve his use of steroids. Instead, it was about an injury suffered to his eye that has doctors concerned that he could lose it.
In November, Derek from More Plates More Dates exposed emails proving that Brian Johnson was indeed on steroids. After the allegations, Johnson made a video where he admitted the truth and apologized for misleading his fans. After Liver King was exposed for using steroids, he made a vow to truly come off steroids and become a real natural bodybuilder. After making this claim, he posted various milestones along his journey coming off PEDs and provided physique updates.
This has also sparked lawsuits from different followers who claimed to be fooled by Brian Johnson. In his latest video, Johnson did not speak on any of this but instead asked for prayers and thoughts during this time of his injury.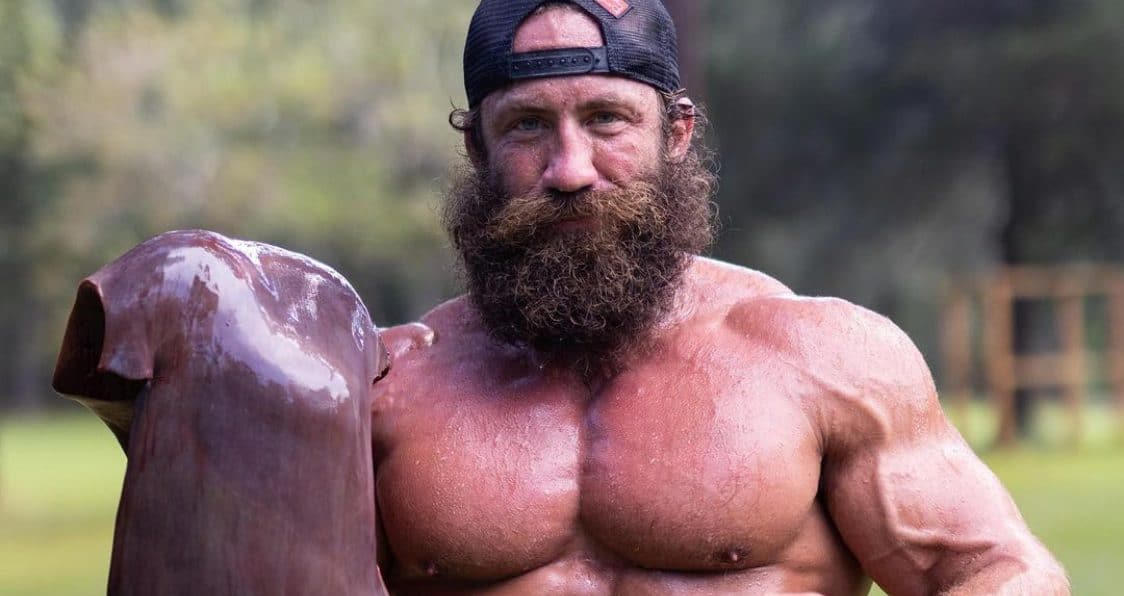 Liver King: "Doctors Keep Saying I'm Going To Lose An Eye"
It seems to be a mysterious injury that Liver King suffered and has him in a bit of a vulnerable state. In his mind, it is quite the opposite.
"All the doctors keep saying I'm going to lose an eye. Good. I have another eye. Everything in life is a gift. Since the injury, I've never seen more clearly, felt more deeply, or been more fulfilled. Having said that, I sure as hell don't want to lose the eye."
Johnson spoke to his followers for the first time since this injury with an eyepatch on the impacted spot. During the video, he asks for thoughts and prayers from those who watch.
"This is why I'm sitting here on this hoping and praying because ancestral tenet eight is fight and I could use all the help I can get right now. So, I'm here, I'm officially asking and hoping you'll send me a DM, send me a prayer, send me blessings, send me love, send me the light, and send me the hate."
View this post on Instagram
The video, shared to Instagram, shows the positive of Liver King as he expresses that he will fight.
"All I know is this, Whatever the outcome, the good and bad, it's all good. Life is what we make of it. It's the grand adventure so fill it with love, fill twitch life, fix it with your tribe, and you'll always know how to unite and fight to light it the fu*k up."
For more news and updates, follow Generation Iron on Facebook, Twitter, and Instagram.