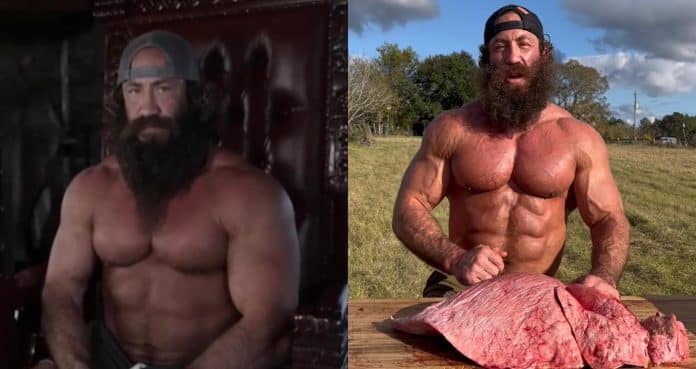 Liver King made a video admitting to being on steroids and apologizing for his actions.
On Thursday night, Liver King released a video on his YouTube page to admit that he is currently on steroids.
Just two days ago, Derek from More Plates More Dates leaked emails from Liver King, whose real name is Brian Johnson, claiming that he is on PEDs. Johnson commented briefly in an exchange with Rolling Stone and vowed to release his own statement.
"I'm here now to set the record straight. Yes, I've done steroids. And yes, I'm on steroids monitored and managed by a trained hormone clinician," Liver King said.

"While spreading the message, I've been on several podcasts and I've been asked if I've ever taken steroids. I've always said 'no. I don't touch the stuff. I've never touched the stuff. Will never touch the stuff.' That was a lie."
View this post on Instagram
Liver King admitted to currently taking 120mg of testosterone per week but is not on any other substances. He has dabbled with different peptides and steroids in the past but did not get the intended response. Johnson wanted to increase his growth hormone levels but they remained below normal lab levels.
At 43 years old, Johnson went to get to get monitored by a trained hormone physician because he did not feel right physically. He claims that he believes in this tactic when monitored by a professional.
"I have only myself to blame and it was all wrong. I will be better. I will talk about it openly because I believe there is a time and a place for pharmacological intervention monitored and managed by a trained hormone physician."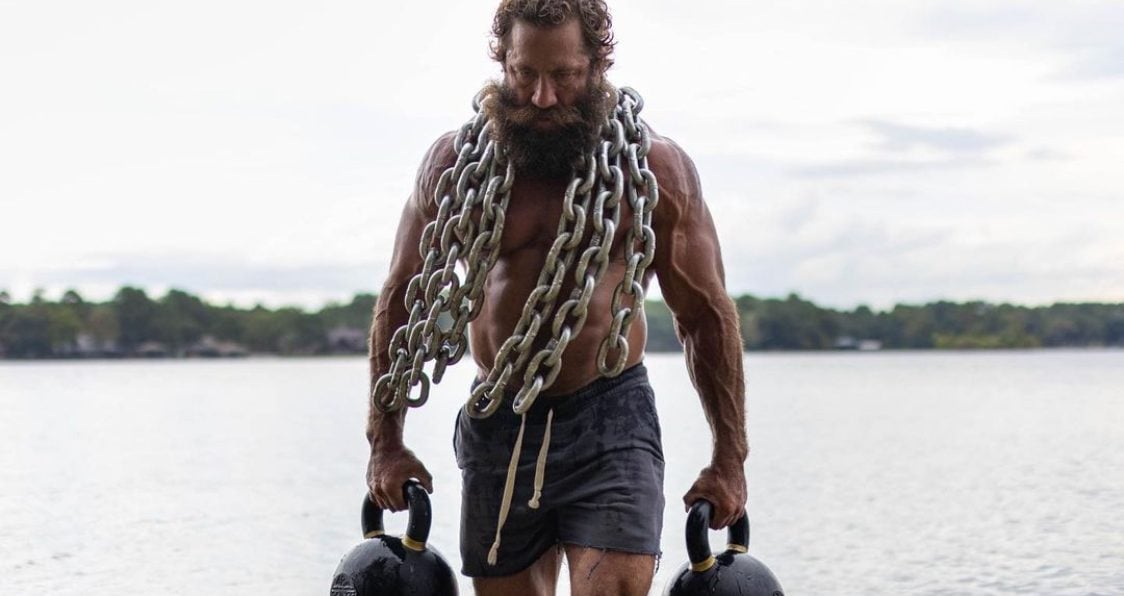 Liver King Explains His Message As A Public Figure
Liver King burst onto the scene as a social media sensation over the last year. This is when the speculation about his PED use began, along with some other rumors. Despite some talks, Liver King says he has not had any ab implants or sketching, along with any other form of plastic surgery.
Johnson continued to explain his message and goal as "Liver King."
"Liver King, the public figure, was an experiment to spread the message. To bring awareness to the 4,000 people a day that kill themselves, the 80,000 people a day that try to kill themselves. Our people are hurting at record rates with depression, autoimmune, anxiety, infertility, low ambition in life," Liver King said.

"I made it my job. To model, teach, and preach a simple elegant solution called ancestral living. The nine ancestral tenets so our people no longer have to suffer. So we can collectively express our highest and most dominant form. This is my fight. This is why I exist."
View this post on Instagram
About Liver King
Also known as Brian Johnson, the Liver King led an ancestral life, eating liver, testicles and intense workouts outdoors. The Liver King popularity continued to rise from 2021 into 2022 as evident on social media. Through hunting, lifting, sleeping, and everything about his life, Brian claimed to switch to Ancestral Living.
Ancestral Living is the idea that we connect with our environment and get back to the roots of the relationship between human and environment. Connecting to the Earth and finding your primal self leads to better living and a better connection to the world around you.
Now with a large following on social media, Brian promotes this style of living while posting fun and entertaining videos of his workouts, diet, and way of life. Seeking to inspire change, he started using his platform to promote his message and seeing his popularity grow, and it is certainly worked.
He showcased his medieval compound in Texas mansion where he consumed raw organ-meat diet. The Liver King shortly became a TikTok star and launched Ancestral Supplement magnates, promoting life as a caveman in all aspects of life.
Liver King has continued his work on social media and up until today, had not made many public statement or videos on his platforms addressing the leaked emails alleging his steroid usage.
Now that it is all out in the open, Brian Johnson vows to continue his work as Liver King and will work to be a "better human." Time will tell if he will continue to spread the word about ancestral living.
"I knew I needed to take this opportunity to discuss everything. For me to be a better human."

"I fully own that I f***ed up. I am as sorry as a man can be. All I can do is take extreme ownership right now, be better, and lead myself to a better life as a better human. Again, thank you to everyone for the support, the criticism, the love, the hate, and above all else, the loyalty."
For more news and updates, follow Generation Iron on Facebook, Twitter, and Instagram.