More Plates More Dates has leaked private emails claiming that Liver King is on steroids.
The question or natty or not surrounding Liver King, who's real name is Brian Johnson, has been debated since he burst on the scene as a social media sensation. There has been no answer or proof one way or the other but Derek from More Plates More Dates might have cleared it up. In a recent video, the YouTube page leaked private emails alleging steroid use from Liver King.
Over the last year, Liver King has appeared on many podcasts and claimed that he is all natural. He preaches the nine ancestral ways of life, including intense workouts and unique diets full of raw meats and organs. Because of his ripped physique, there have been questions on his status and many believe he has not been honest.
Joe Rogan has gone on the record many times against Liver King's claims of being all natural. He has said that Liver King has got an "ass full of steroids" and that there is no way that he has a natural physique. Johnson has offered to speak on his podcast but there has been no plan. Now, Derek has allegedly shown proof.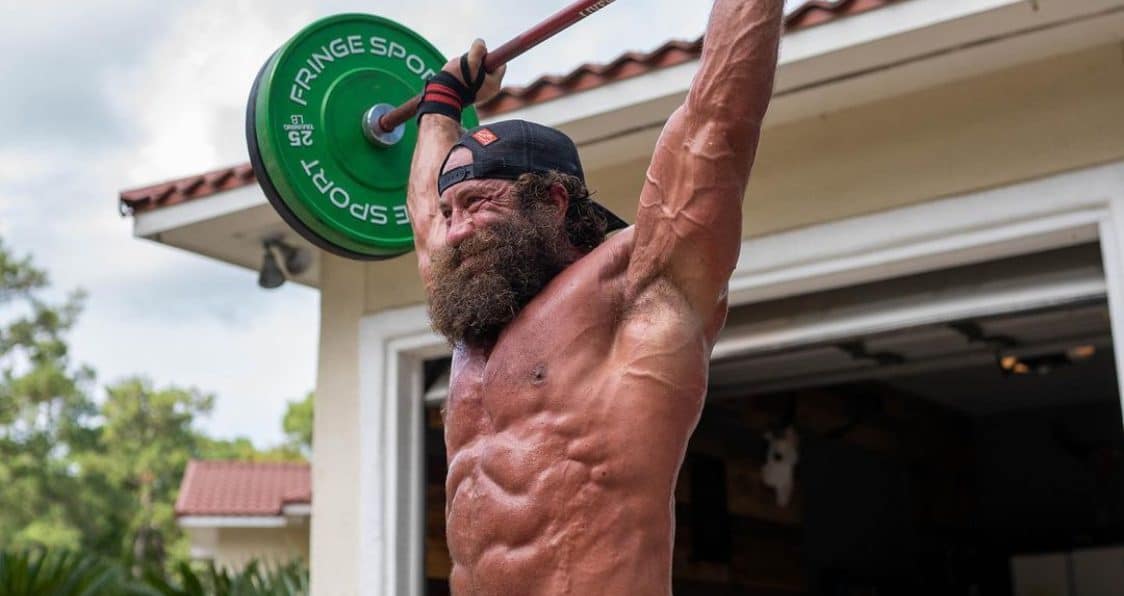 Liver King Steroid Cycle Has Been Allegedly Leaked 
In the one-hour long video, Derek begins by sharing the alleged steroid cycle that Liver King has been on in the past followed by sharing private emails between the two. The emails between Johnson and a bodybuilding coach reveal a list of substances and blood work.
The list of substances includes:
IGF
CJC
Omnitrope
Decca
Winstrol
Test cyp
In May 2021, Derek claims that Liver King reached out to him while he was selling consolations for coaching. In the emails, Brian Johnson said he was experimenting with different peptides and asked for the information to remain confidential. In June of that same year, Derek claims he received an email from someone who works with Liver King asking for advice on an HGH prescription Johnson was taking
View this post on Instagram
In the video, entitled "The Liver King Lie," Derek outlines all information shared with him. To this point, there is no proof beyond the alleged emails. Surely, there will be more information shared as this story progresses.
For more news and updates, follow Generation Iron on Facebook, Twitter, and Instagram.