Liver King continues to preach his natural status amid his ancestral way of living.
There are very few who could live the life that Liver King has decided to take on. Aside from living the lifestyle, there are many who probably struggle to understand it fully. Liver King has preached the nine ancestral tenets and has built a physique that has made many questions on if he has ever touched steroids.
Liver King has shown off his unique diet of raw meats that include liver, brains, testicles, and much more. The social media sensation has also shared some wild workouts that have helped him build a shredded physique. It is not crazy to assume that he is taking some sort of substance but Liver King has shut down the rumors on many occasions.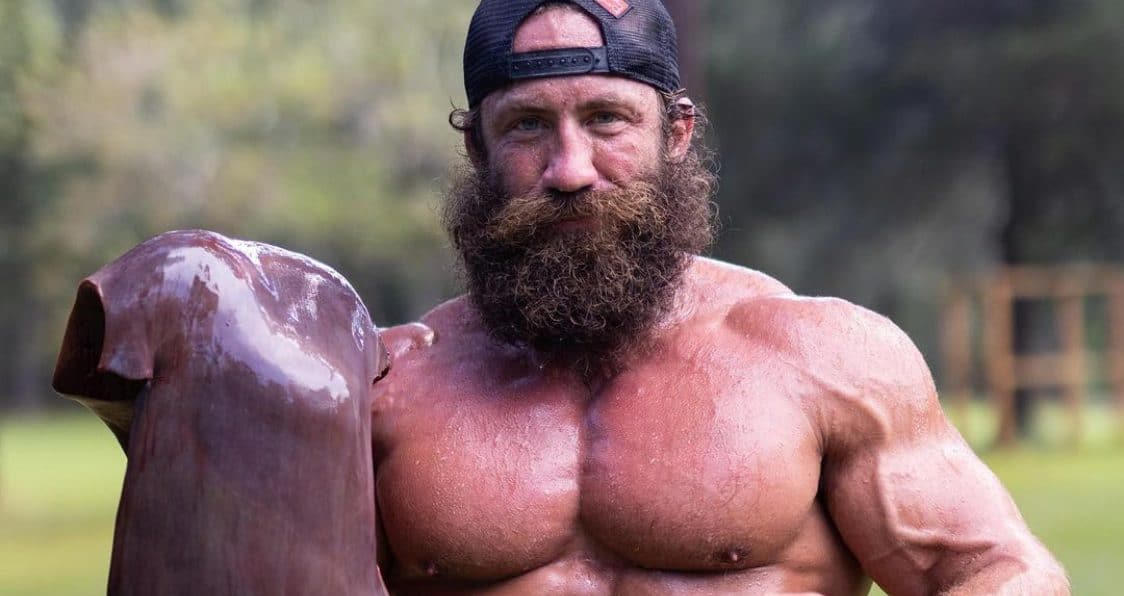 Liver King Speaks On Joe Rogan's Claim
Joe Rogan became one of many to question whether or not Liver King is actually natural. Rogan claims that Johnson has got "an ass filled with steroids." Liver King has spoken on this claim before but took another swing at it during an appearance on Mark Bell's Power Project's YouTube page.
"Look at how many people that have never heard of me have now heard of me. It's one of the greatest feelings. I also just do want to say that him saying that is dangerous.

"I would love the opportunity to talk to him face to face and rally get deep into the nine ancestral tenets. I'll face it head on. I don't touch the stuff. I've never done the stuff. I'm not going to do the stuff."
Not only did Liver King completely shut down the notion, he expressed interest in appearing with Joe Rogan on his podcast. The Joe Rogan Experience is one of the biggest podcasts in the world and Rogan himself is considered the king of the industry. This appearance would allow Liver King to teach many about his lifestyle and defend himself against any steroid allegations.
"Never taken steroids. I've never done PEDs. Other than prioritize, execute, and dominate in life. The other day, someone said something about growth hormone. Someone said something about insulin. Somebody keeps going off on the deep end and saying 'what about designer drugs that nobody can f***ing detect?' There's all peptides too. Oh my goodness. I didn't know how deep this could possibly go."
Liver King takes offense to these claims because of the work he has put in day after day to achieve the level of fitness that he has.
"He said that I had an ass full of this. What I want to say this, is what I have is 35 years of hard f***ing work. Since I was 10 years old, I've been training. I'm proud of that."
For more news and updates, follow Generation Iron on Facebook, Twitter, and Instagram.