Liver King backed up his notion that his physique is all natural.
Brian Johnson, better known as Liver King, has made waves on social media for his shredded physique and wild diet plans. Johnson has taken on an "ancestral" way of living and this includes consuming raw meats. Because of his physique, many have questioned if his diet could really produce such results. Joe Rogan recently spoke against the claim that Johnson is all natural.
During an episode of The Joe Rogan Experience, the host spoke on Liver King's lifestyle and physique. Rogan claims that Johnson has "an ass filled with steroids" and that his body is not all natural. Rogan has built one of the top podcasts in the world and speaks on different topics with guests that come on. Since then, Liver King has responded to these words.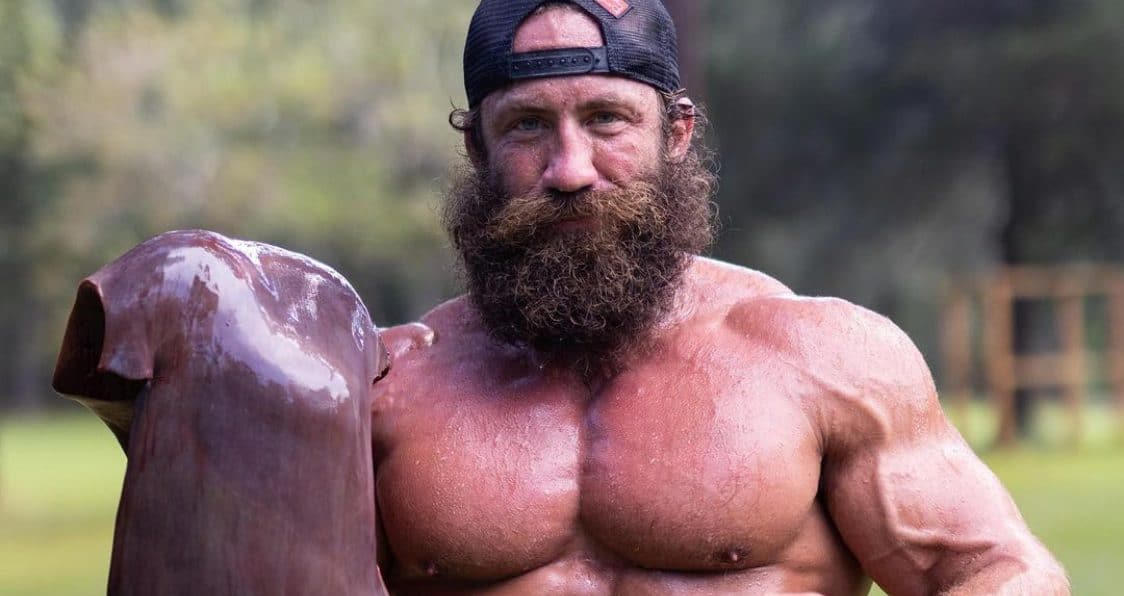 Liver King Responds to Joe Rogan
Liver King did not have any harsh words for Rogan. In fact, he expressed interest in appearing on the podcast if an invitation was extended. Johnson continues to back up his claim that he is all natural and has never taken steroids.
"I DON'T TOUCH THE STUFF. I'M GRATEFUL TO JOE ROGAN FOR BRINGING ME INTO HIS ECOSYSTEM."
In a recent feature done by GQ, Liver King described his diet in a bit more detail. This includes the benefits of raw meats, specifically bull testicles.
View this post on Instagram
 "WHY EAT VEGETABLES WHEN YOU CAN EAT TESTICLES?"

"VEGETABLES DON'T HAVE THE RAW MATERIAL REQUIRED TO PRODUCE A HEALTHY SET OF TESTICLES. TESTICLES DO HAVE EVERYTHING REQUIRED TO PRODUCE AND SUPPORT AND STRENGTHEN THEM."
Liver King went on to explain how he does not recommend this style of living for all people. He has trained his body to be able to handle this amount of raw meat. While he eats close to a pound of raw meat a day, Johnson believes that others starting out will have to begin with a very small amount.
When looking at the physique that Liver King has been able to build, there is no question why some believe that he has tabled with different steroids. To this point, Johnson continues to speak against it and share his ancestral lifestyle, along with different workouts to build incredible size and conditioning.
For more news and updates, follow Generation Iron on Facebook, Twitter, and Instagram.