Liver King explains benefits of having raw eggs in your diet.
Liver King has become known for his shredded physique paired with wild diet plans. Brian Johnson lives his life using the nine ancestral traits and has been sharing those of different podcasts and on social media recently. In his latest video, he is seen eating an entire raw egg every 10 seconds for one minute.
Johnson has become a social media sensation since taking on the role as Liver King. He has millions of followers that watch his videos and listen to what he says about his way of life. At the same time, it is not an easy life to live. Johnson has shown off some insane workouts and explained that he does not do things like others, including basic hygiene and sleeping habits.
Apparently, it is not just raw meat that Liver King enjoys. On Instagram, he shared a video attacking raw eggs, shells and all, at a fast pace.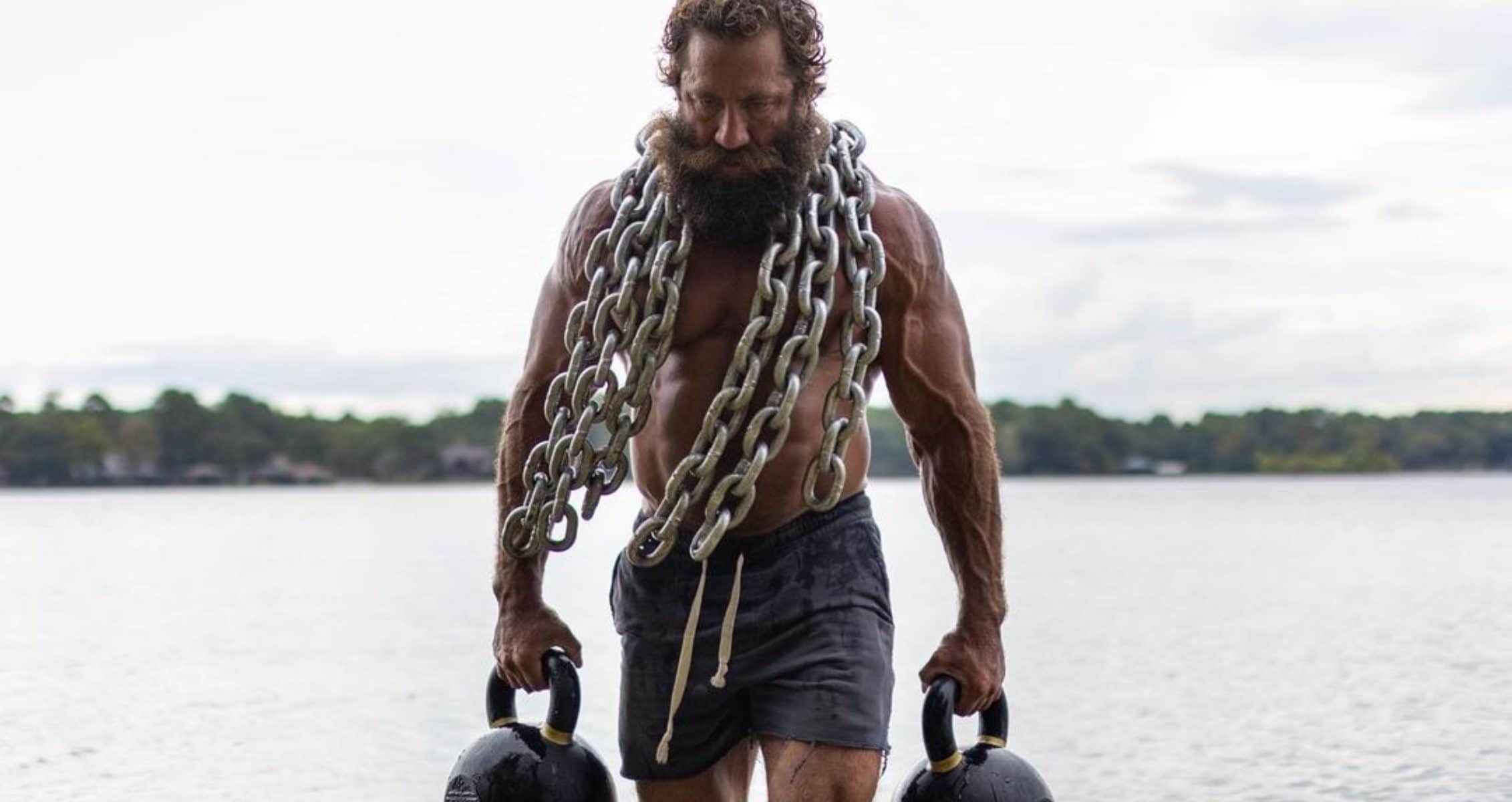 Liver King Eats Six Raw Eggs In One Minute
Liver King brings raw meat with him when he appears on different podcasts. He likes to introduce his diet to others so they can truly understand. This includes platters of liver, brains, bone marrow, and testicles. Here, he took on something different.
"Bet you didn't think Liver King could devour a raw egg every 10 seconds, did you…

I don't always put 'em down the hatch at record speed… unless there's an opportunity to compete."
View this post on Instagram
Liver King explains that he has been eating raw eggs for years now. He believes they contain elements that are not harmful and will sustain life.
"The point is, I've been eating raw eggs for over a decade. It was never harmful to our early ancestors. Chances are it's not harmful to you.

Fertilized raw eggs contain all the raw materials to sustain life (especially those required for mTOR, growth, and performance)."
Liver King has received plenty of criticism because of his lifestyle and physique. Many believe that he is on steroids and that his body could not be natural. This includes Joe Rogan, who is on record many times calling Liver King out for his ways. Johnson has said that he would like to go on his podcast to speak face-to-face.
There are plenty of examples of Liver King's lifestyle and this is one to add to the list. Raw eggs are just another element of his diet plan over the course of the day.
For more news and updates, follow Generation Iron on Facebook, Twitter, and Instagram.