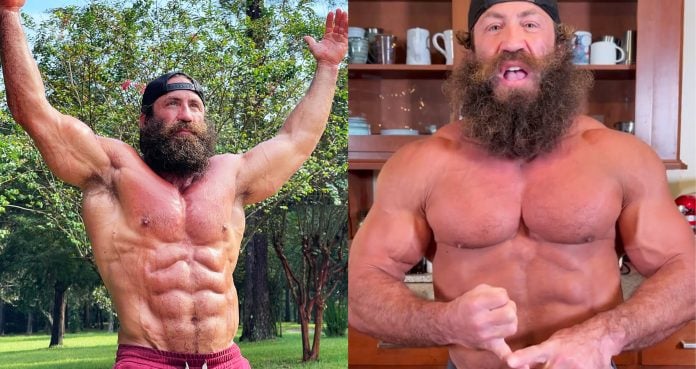 Liver King responded vaguely in an email to Rolling Stone.
Liver King has spent plenty of time on social media and different podcasts claiming that he is all natural. Despite much criticism, he has not wavered. On Tuesday, Derek from More Plates More Dates leaked emails allegedly from Liver King, whose real name is Brian Johnson, himself speaking on his steroid cycle. Liver King has not yet made a public comment but sent a vague response to Rolling Stone.
Over the last year, Liver King has blown up and turned into a social media sensation because of his unique way of living. He preaches the nine ancestral traits and has showed off some insane workouts and diet plans. These include raw meats such as liver, brains, and testicles.
Johnson has denied using steroids many times. During his time on podcasts, he always spoke on bringing attention to his way of living. In a response to Rolling Stone, he kept the same tone.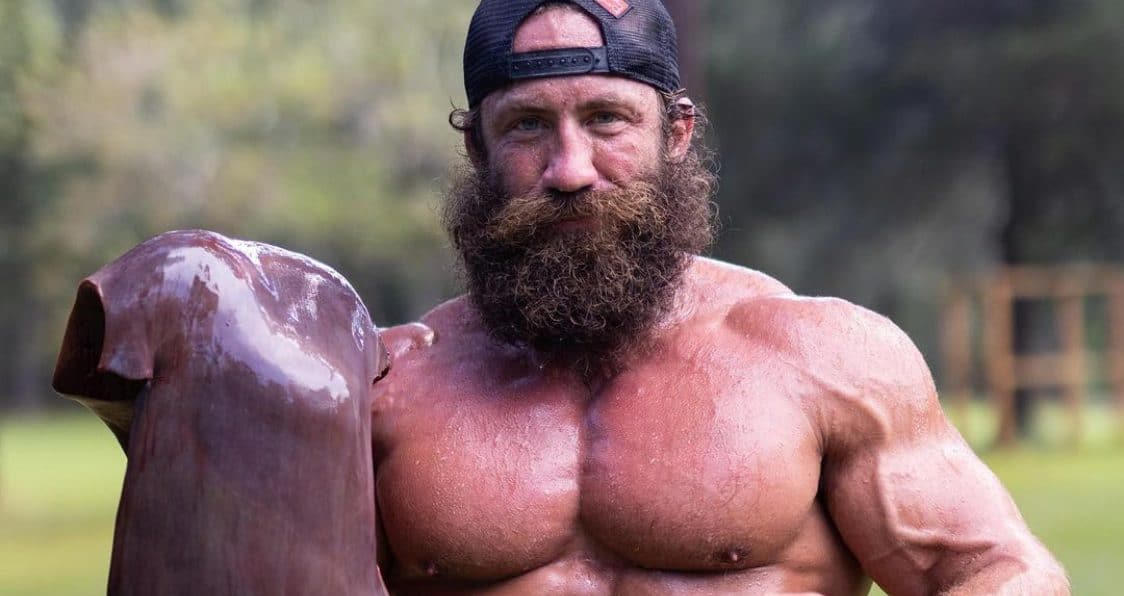 Liver King Responds To Emails
The publication reached out to both Derek and Johnson for comment. The YouTuber did not respond but Liver King responded and did not address the issue at hand.
"In a weird way, I'm grateful for the recent events that have shed light on this complicated-as-fuck topic," Liver King said.
Liver King also offered to share his thoughts on a "long-form" podcast. This is something he has offered before, to the likes of Joe Rogan.
View this post on Instagram
Brian Johnson also spoke on his message being about thousands of people who attempt or die by suicide each day.
"Our people are hurting at record rates with depression, anxiety, autoimmune, infertility and low ambition in life…Our young men are hurting the most."
About Liver King
Brian Johnson had everything going great in his life. He was running successful businesses and had a loving family. But according to Johnson, things changed when his son had a medical complication and needed immediate attention. While his son survived, no expert had a real answer to give. This gave way to the launch Brian's journey as The Liver King, living a more natural approach to life, especially eating. But this natural approach did not just stop with his diet. He began to live it on social media. Through hunting, lifting, sleeping, and everything about his life, Brian claimed to switch to Ancestral Living.
Ancestral Living is the idea that we connect with our environment and get back to the roots of the relationship between human and environment. Connecting to the Earth and finding your primal self leads to better living and a better connection to the world around you.
Now with a large following on social media, Brian promotes this style of living while posting fun and entertaining videos of his workouts, diet, and way of life. Seeking to inspire change, he started using his platform to promote his message and seeing his popularity grow, and it is certainly worked.
From his medieval compound in his Texas mansion to the raw organ-meat diet, The Liver King became a TikTok star and launched Ancestral Supplement magnates, promoting life as a caveman in all aspects of life.
Liver King has continued his work on social media but has not yet made aany public statement or videos on his platforms addressing the leaked emails alleging his steroid usage.
For more news and updates, follow Generation Iron on Facebook, Twitter, and Instagram.