Liver King was able to take down one pound of liver and do it to win a competition.
Liver King has been preaching the nine ancestral ways of life and has become a social media sensation. This is largely because of his diet plan that includes raw meats. When he makes a public appearance, Liver King usually brings some of the meats for others to try. This time, he found himself in a liver eating challenge with UFC's Paulo Costa.
Brian Johnson built a shredded physique over the years and he preaches his way of life while showing off some extreme workouts. His physique has become so ripped that many believe he is on PEDs. Joe Rogan is at the top of that list as he believes that there is no way Johnson has a natural physique.
In his most recent challenge, Liver King was joined by Costa and Bellator's Lightweight Champion Patricky Pitbull. The winner would be the one who ate one pound of liver in the fastest time.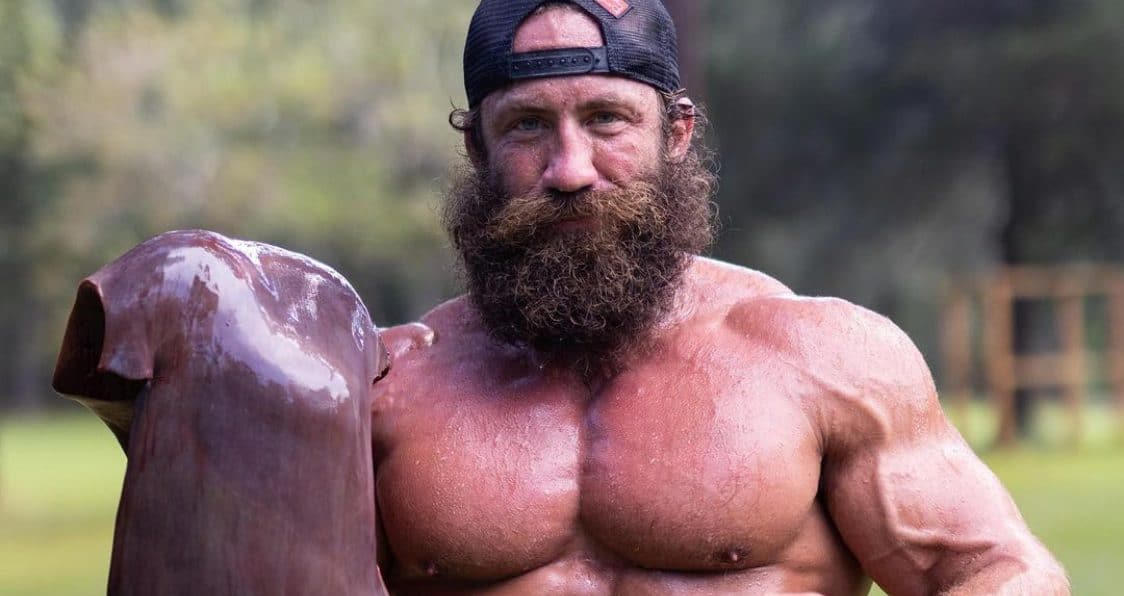 Paulo Costa Said Liver King Had To Have Cheated
Paulo Costa explained that the contest was set up by Eric Albarracin, who is his coach. Before starting, Liver King claimed that he wanted to maintain his title. Costa could not believe the speed he was eating and said he had to be cheating, in a light-hearted tone.
"He cheated that motherfu**er. I want a rematch. No. Something else. Liver King is a big deal, a real deal, he is everything that he is supposed to eat, even with some sauce. he did great," Costa said.
View this post on Instagram
Paulo Costa wants a rematch in this competition. Following his attempt at taking down the King, Costa shared his thoughts on what it took to eat the liver.
"I did my best. These guys didn't eat it [properly]. He just swallowed it. Man. My liver had no salt, no sugar, open your eyes, Liver King had sauce, you know. I drank my secret juice to help me, it helped a little bit. Secret juice is not to be mixed together. It's more to drink alone. To make more effects on your body."
Liver King continues to travel and share his wisdom of the nine ancestral traits to those who want to learn. One thing we do know is that he will not be defeated in a liver eating contest.
For more news and updates, follow Generation Iron on Facebook, Twitter, and Instagram.