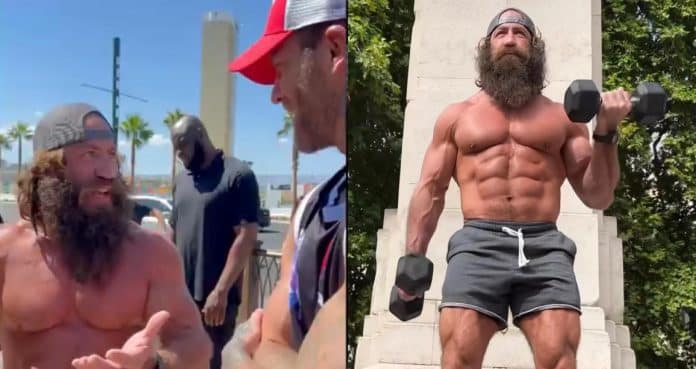 Kenny KO recently had a discussion with Liver King on his natty status and more.
Is Liver King natty or not? This is a question that has only one answer but many people have their own opinions. In a recent video, Kenny KO had a discussion with Liver King on his natty status along with a couple other topics.
Liver King has defended his claim that he is all natural on many occasions. Joe Rogan has been at the forefront of doubters, claiming that his shredded physique could not be natural. Kenny O has also had his doubts about Liver King and the lifestyle that he shows off on social media.
During his rise to fame, Liver King has not made issue of anyone saying anything negative about him. He believes that any publicity is good and wants people talking about him.
"Somebody showed me a video when you said 'hey, I'll pay my own way. I'll go to your house and if any of this stuff is true, if you really sleep on the wood. If you really eat this way, I'll retract all my other videos.' I'm like why would I want him to retract videos? He's talking about Liver King."
Brian Johnson has become a social media sensation because of his lifestyle of the nine ancestral traits. To this point, he says that he is not on steroids.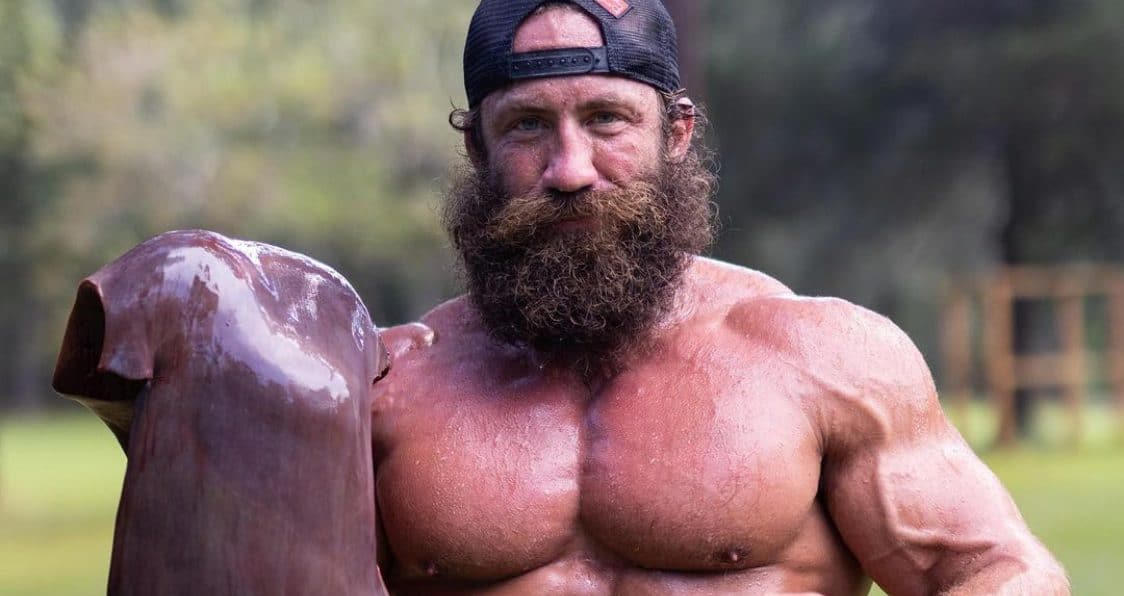 Liver King And Kenny KO Discuss His Natty Status
Kenny KO had two questions for Liver King when they got together. The first came about another rumor that surfaced recently.
"Did you have ab surgery?," Kenny KO asked.

"If they're the same unfixed, then we have a little bit of a situation."
Johnson defended himself once again claiming that he has not had any surgery to enhance his physique.
"I've been flexing my abs for so many f***ing years when I take my shirt off. And I can actually almost sleep, you're almost programmed with your abs to be a little bit flexed," Liver King responded.
View this post on Instagram
Naturally, the next question was about Liver King's use or non-use of steroids.
"Are you kidding me? I thought we were way past that. In terms of Liver King, those guys are way past that. There's still a vocal minority of 2% that still asks that question, right? So I'm like this is sort of irrelevant. It started with the accusation Natty or not. For the record, it's natty."
Liver King continues to show of his physique and discuss his way of life. He has appeared on many podcasts and has even said that he wants to appear on The Joe Rogan Experience to speak face-to-face. To this point, there are still some doubters but he has stuck to the same story.
For more news and updates, follow Generation Iron on Facebook, Twitter, and Instagram.