Liver King revealed how a conversation went when he reached out to Derek MPMD.
Liver King has stayed a sensation on social media, even after the news broke that he has used and is currently on steroids. After Derek from More Plates More Dates, leaked emails proving that Brian Johnson, known as Liver King, is actually on PEDs, Liver King reached out to thank him for bringing it to light.
Johnson turned into a sensation due to his crazy workouts and unique diets including raw organs such as liver, testicles, and brains. After Derek released these emails, Liver King reached out to discuss what has happened. This came after he shared his own apology video on YouTube.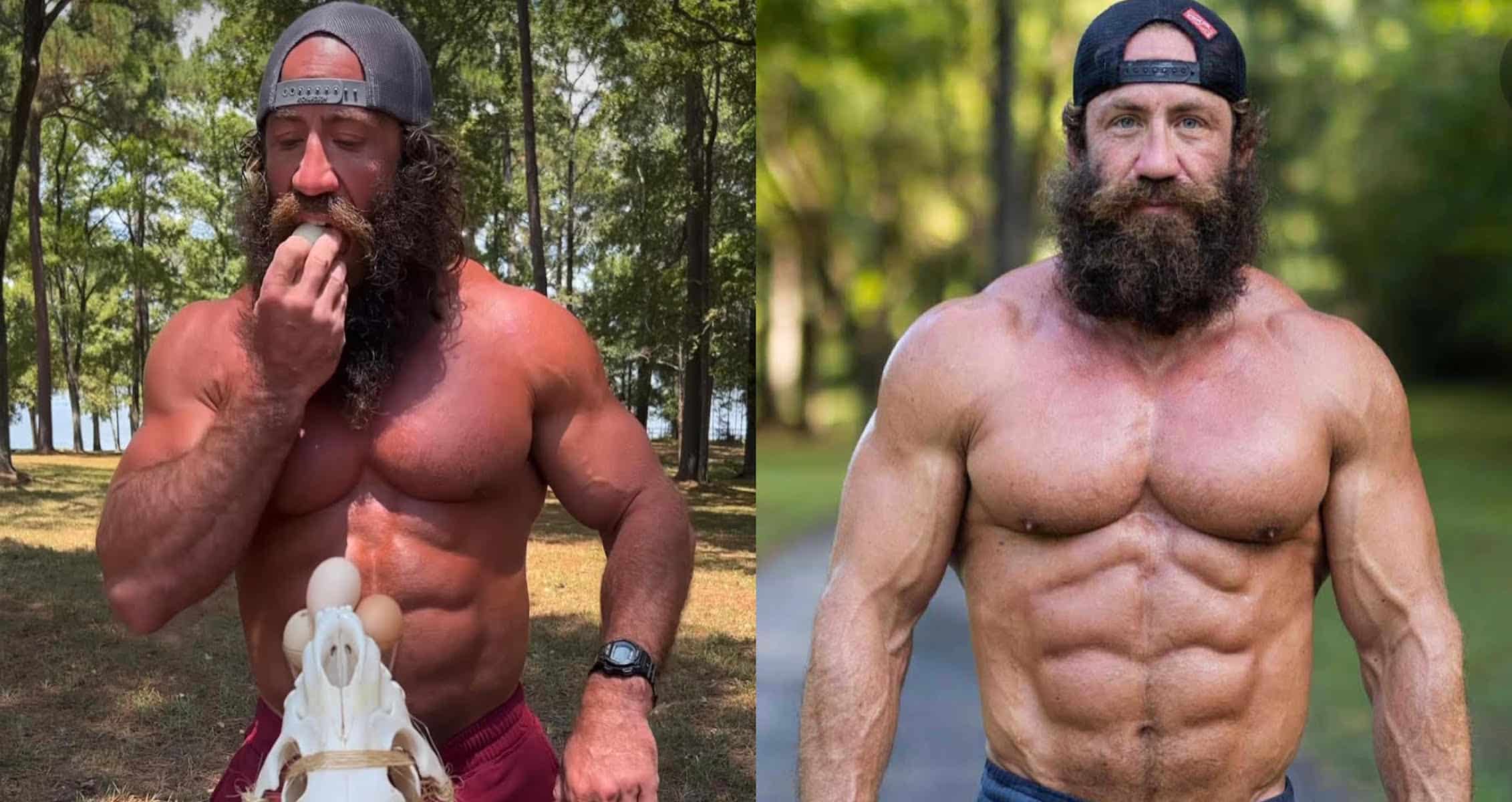 Liver King Shares Exchange With Derek, Plans To Go Natty
Liver King sat down with Andrew Schulz on his Flagrant podcast to discuss the recent happenings.
"I called Derek, he didn't answer so I sent a text, 'hey man, I just want to thank you.' Then he answers. Actually the first thing I said was hey, he said hello. I asked him, 'how f**king long did it take you to make this documentary?' He goes, 'weeks.' I said, 'you spent weeks making this?"

"I think it's brilliant and I want to thank you. I don't know what good will come of it but good will come of it.' I have this opportunity to be completely honest with my boys."
Liver King shared his video and apologized for his actions, vowing to be better. He doubled down on this notion on the podcast.
"I'm going to own it. Now I have a deeper sense of obligation and responsibility to remain to my true north, to get the message out. I deserve it. They should be resentful about it. I apologized because I lied, deceived people, misled them and I own it."
View this post on Instagram
Of course, the topic of his natty status came up. Even though he has not been in this position before, Liver King believes he will be natty from now on.
"I believe so deeply in this message, the nine ancestral tenants and ancestral living. To answer your question, yes."

"The thing is I have this opportunity to never go back to that f***ing place where I lied about sh*t and this is my commitment."
It will be interesting to see if Liver King actually means what he says and begins to go off PEDs. He has claimed in the past that he was natty and this was clearly a lie. Now, it will be an intriguing development if he goes through with it.