Vigorous Steve decided to share his reasons for leaking emails of Liver King's steroid use.
It has been one week since Liver King saw emails leaked revealing that he has used steroids and listed his full cycle. Now, more questions are being answered. On Monday, bodybuilding coach and YouTuber Vigorous Steve made a video sharing that he shared the emails with Derek from More Plates More Dates.
"Yes, that was indeed my old questionnaire and yes, I am the one who shared those emails with Derek from More Plates More Dates after more compelling evidence started to surface that the Liver King was indeed using performance enhancing drugs."
About a year and a half ago, Liver King, whose real name is Brian Johnson, reached out to Vigorous Steve but the coach was looking to transition more into the internet. Steve wanted to do a consultation first and offered to take on the assignment for six months, rather than a year.
View this post on Instagram
Once this was agreed upon, Liver King filled out a questionnaire and sent it in. Liver King was refunded after Vigorous Steve showed concern over his health because of his overall diet plan, PED usage, and bloodwork results.
"Looking back on it, what he wanted me to do, was to be his drug guy. Thus, I would have been complicit in this lie all along. If I knew what was going to happen, what the Liver King was going to turn into, I wouldn't have been able to live with myself. At one point or another when he started claiming natural, I would have dropped him as a client and refunded him anyway."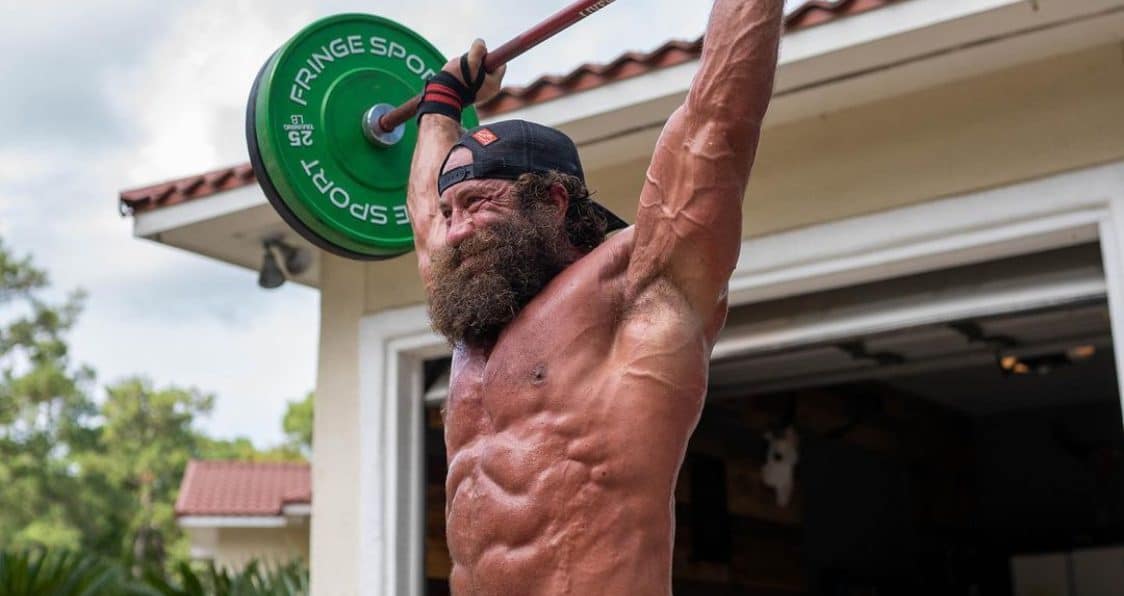 Vigorous Steve Explains His Reasoning
Vigorous Steve began the video by explaining he felt that he had to release the information after seeing different statements made.
"I don't think that it was a surprise to many in the fitness community but there were many who believed the lie up until the documentary was released."

"I felt very conflicted about this entire situation for the last one and a half years. After I saw the apology video and the statement by Paul Saladino, I felt horrible. I should have released this information months ago. The first time this guy started to claim natural publicly."
Vigorous Steve allowed Derek MPMD to use these emails and eventually help Liver King come clean. This is something that he would have done awhile back if he knew what the gimmick would turn into.
Continuing along the video, Steve claims that Liver King was still not fully telling the truth.
View this post on Instagram
"I gave Derek permission to use these emails in a redacted form to help Brian, aka the Liver King, finally come clean and end the lies dead in their tracks, which to a certain extent he did. He admitted to experimenting and using performance enhancing drugs at the time of filling out the questionnaire.

"Then he patched one lie with another lie, saying he is currently on doctor-advised testosterone-replacement therapy. Take it from me, nobody else on this planet looks like that on TRT just by itself. If you look at the timeline of when he started getting popular, now he looks better. Now he looks leaner. Now he looks fuller."
Recently, Larry Wheels shared his thoughts on the events. Basically, he believes that the emails were leaked on purpose and that it is a media ploy for Liver King. Steve finishes his video by acknowledging this and speaking out against it if this was a plan by Johnson.
"If this was all planned out, which at this point wouldn't really surprise me. There is a whole media team behind the Liver King. The emails that he sent to me, the emails that he sent to Derek and one of his emails or employees, if this was all planned meticulously so he could come clean and then open up a testosterone placement therapy or hormone replacement therapy clinic, man I wouldn't know what to say."
For more news and updates, follow Generation Iron on Facebook, Twitter, and Instagram.