Bodybuilder Nathan De Asha sees himself calling it a career after the next 2-3 years.
Nathan De Asha is preparing to return to the bodybuilding stage. At this point in his career, De Asha is planning for the future as well and recently discussed his retirement plan during an interview.
De Asha became popular due to his insane size and symmetry on stage. He put together a strong year in 2021, winning the 2021 Europa Pro Championships. He followed that up with victories at the 2021 Arnold Classic UK and Yamamoto Cup. After his latest victory, there were injury issues that kept De Asha out of competitions.
De Asha was preparing to return to the Arnold Classic in 2022 but suffered a bicep injury that forced him to pull out of the competition. He finished seventh at the 2017 Olympia and was looking to return to the biggest show once again last year. He suffered a bicep tear that halted progress once again. Now, De Asha is putting together a physique that is competition ready.
During an appearance on The Menace Podcast, De Asha shared that he believes he has just two years left in bodybuilding.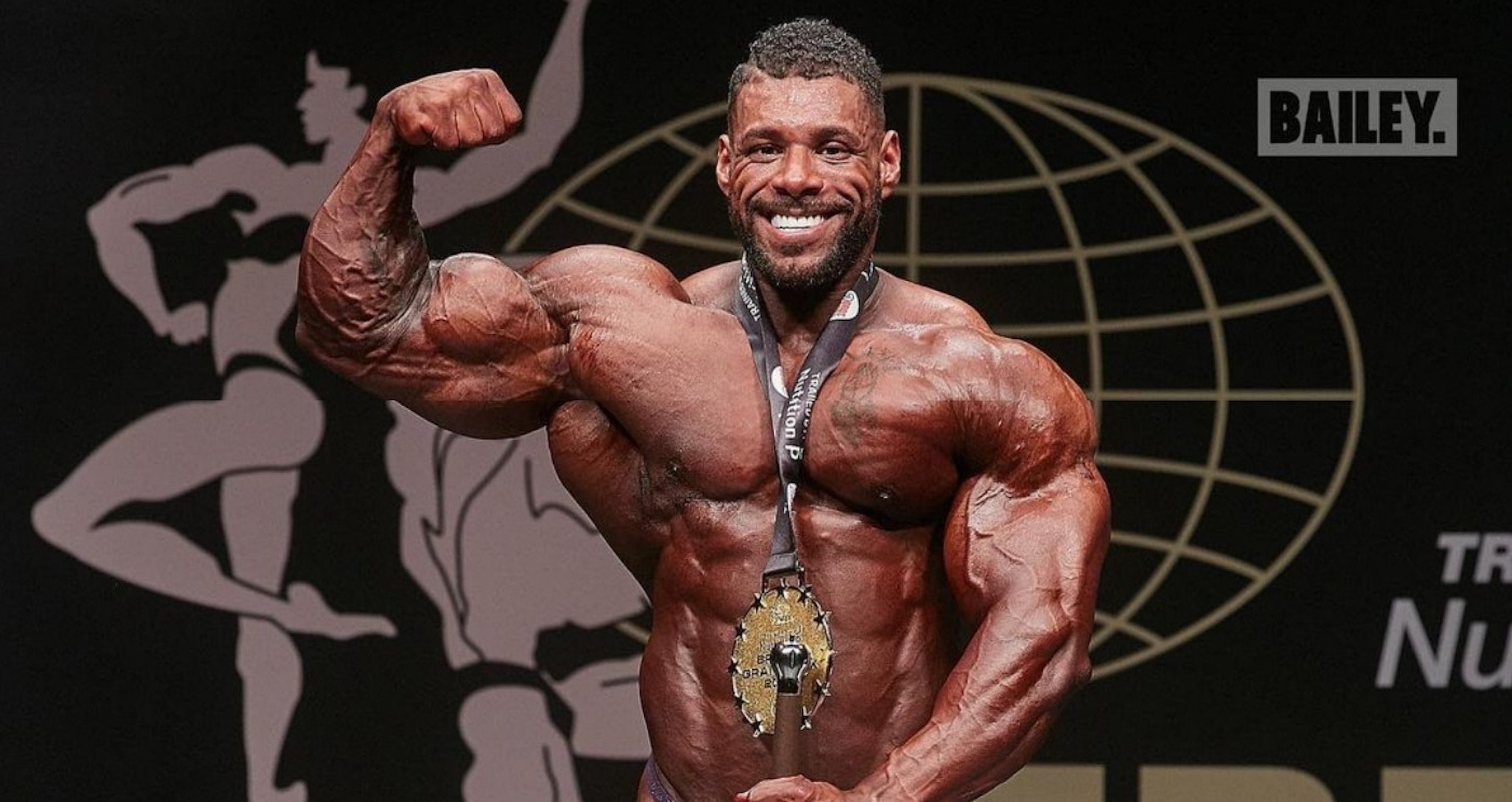 Nathan De Asha Gives Retirement Timeline
Nathan De Asha is currently preparing to hit the stage this summer and qualify for the 2023 Olympia. This is the beginning as he plans to focus on this time before hanging it up.
"I give myself another two years doing this and then that's it for me. I'm just going to push it, bro. Like these, next year and the year after, I'm gonna make sure I'm 100% and just focus on it."
De Asha has followed his own routine for years but has recently switched to getting guidelines. This has helped him improve in many ways.
View this post on Instagram
"This year, this was the first year I really stuck to a plan. I was given my diet and I stuck to it. That's why I think I reached to as heavy as I got. Prior to that, I reached like 280-285, something like that. Just being given a guide has pushed me and obviously the supplements I was taking. When I was doing my own sh*t, I was just taking anything to get anything in me. Now that it's more structured, I think where I can let a little bit longer time.

I dedicate myself to a lot longer period of time. I think we'll see uneven better Nathan next year."
De Asha also doubled down on his previous notion of taking Trenbolone year-round when discussing his supplement use. De Asha shared that he does not like taking many things but will continue on Tren to focus on his strength.
"I live on that sh*t. I have to get told not to use it," De Asha said with a smile. "I get weaker. I just like to be strong. That's it. I like bodybuilding, right, but I love to be strong."
Nathan De Asha has a chance to make his return to the biggest show of the year. Dennis James urged him to do the Olympia if he qualifies, especially if his years are now limited.
For more news and updates, follow Generation Iron on Facebook, Twitter, and Instagram.