A complete list of the currently qualified bodybuilders for the 2023 Olympia weekend – plus a breakdown of the requirements.
The 2023 Olympia will take place from Nov. 2-5 at the Orange County Convention Center in Orlando. The show will return to Florida after taking place in Las Vegas last year. There is still time for competitors to qualify for the biggest show of the year.
The qualification period began on Nov. 21, 2022 and will end on Oct. 9, 2023. In year's past, competitors were able to total points over the course of the season and qualify for the Olympia by finishing in the top three. In December, the IFBB announced that this would not be the case in 2023. Athletes will have to win a show in order to punch their ticket to the Olympia, other than Wheelchair.
Automatic qualifications based on the 2022 Olympia are as follows:
For all Divisions except Wheelchair Bodybuilding
Top 5 from 2022 Mr. Olympia
Top 3 from all other divisions in 2022 Olympia
Winner of each OPEN contest held during the qualification period
For Wheelchair Bodybuilding
Top 3 from 2022 Olympia
Winner of each OPEN contest held during the qualification period
Top 5 in the Points Standing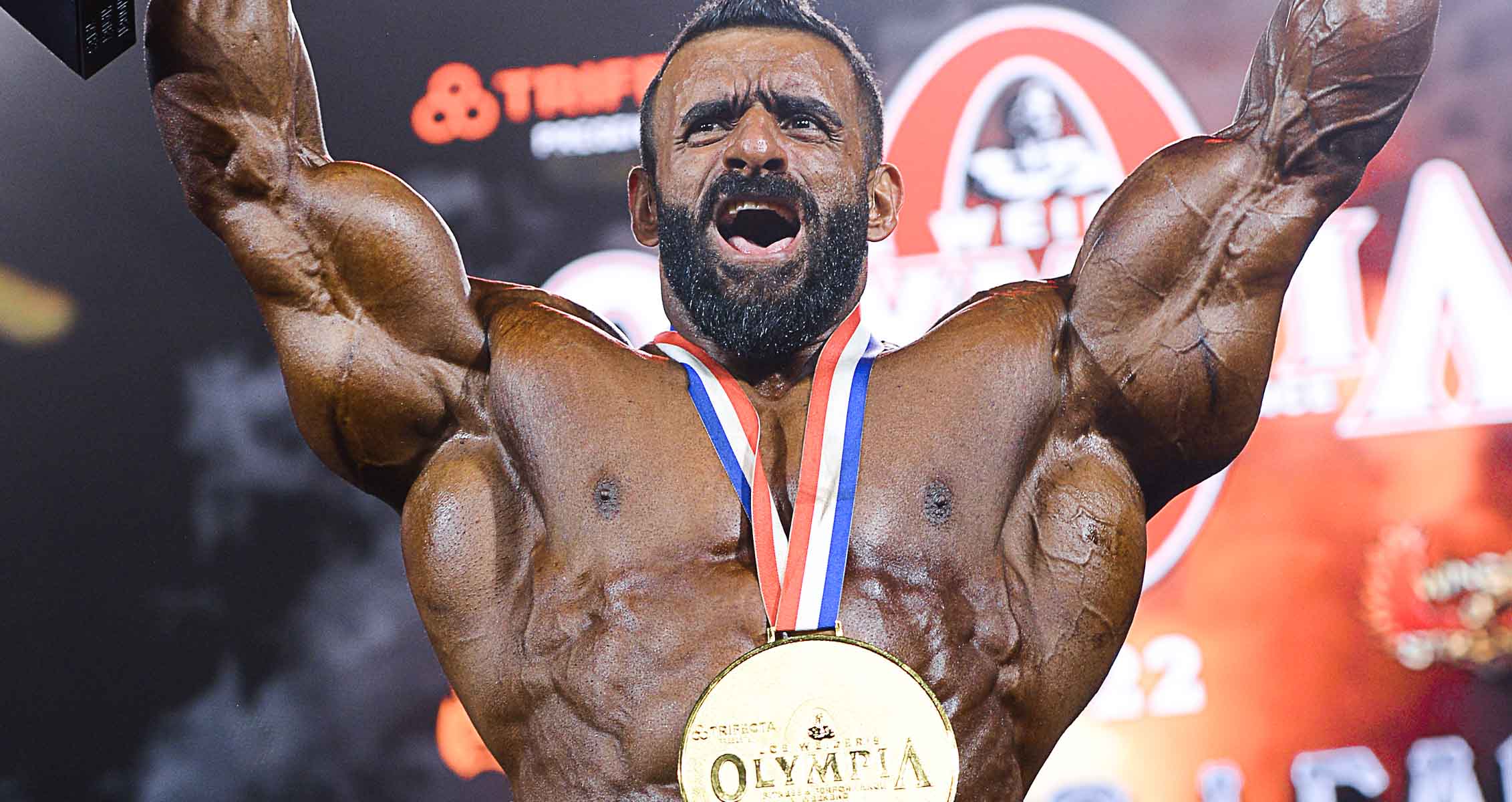 2023 Olympia Qualified Athletes
Men's Open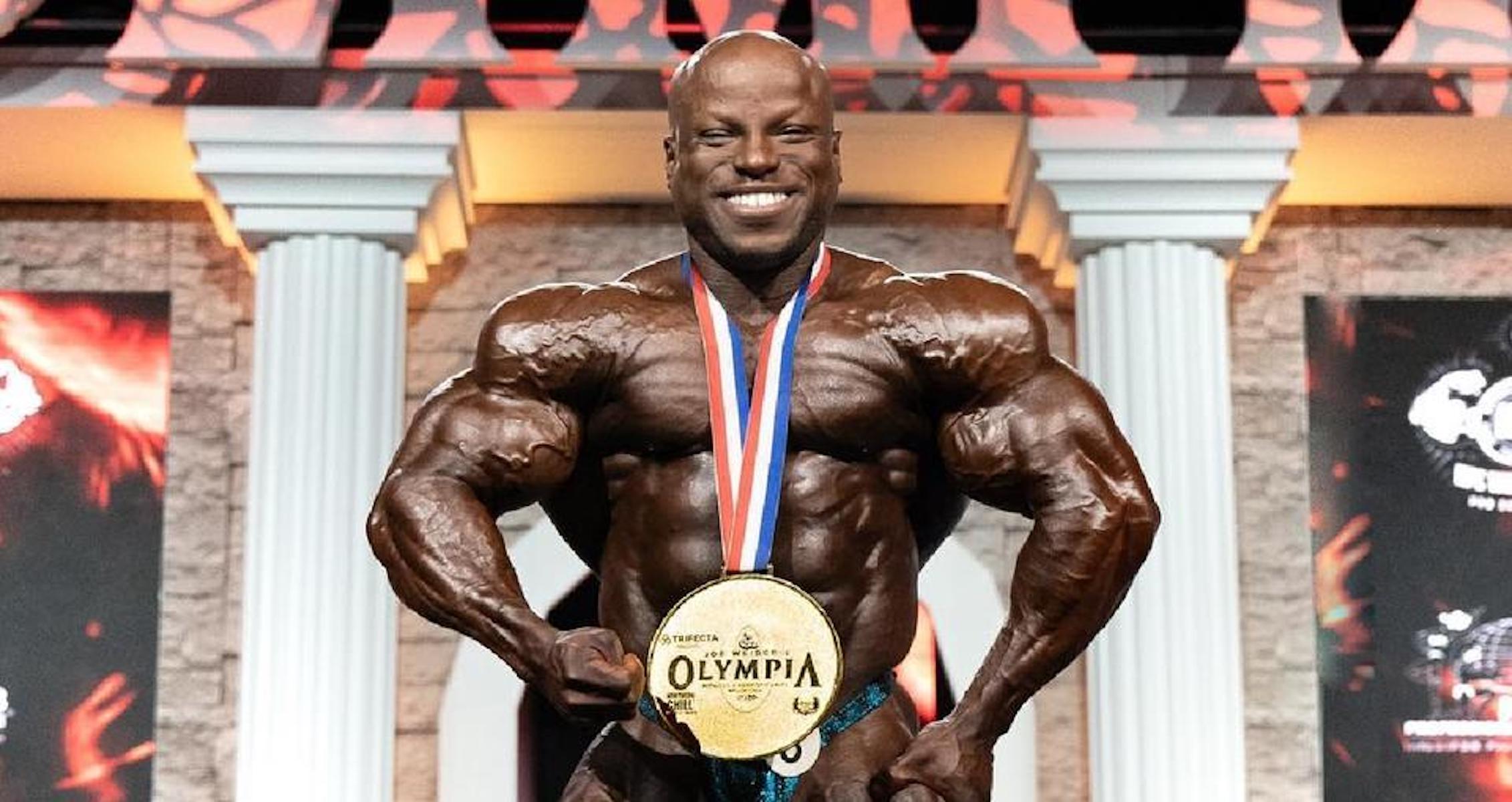 Men's 212
Felipe Fierro (Chile)
Shaun Clarida (USA)
Angel Calderon Frias (Spain)
Kamal Elgargni (Libya)
Ahmad Ashkanani (Kuwait)
Felipe Moraes (Brazil)
Kerrith Bajjo (USA)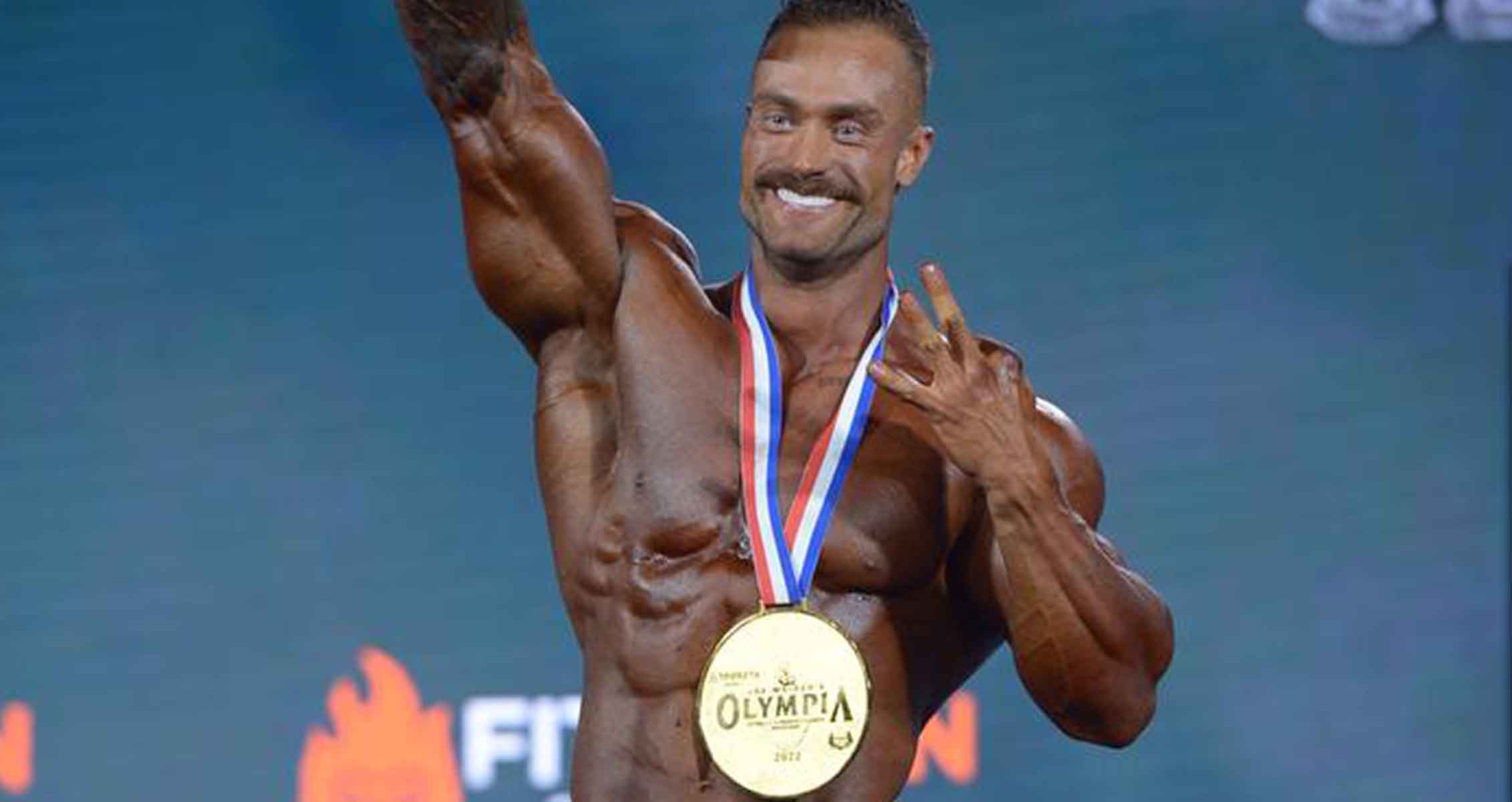 Classic Physique
Woilid Baatout (France)
Chris Bumstead (Canada)
Ramon Rocha Queiroz (Brazil)
Urs Kalecinski (Germany)
Mike Sommerfeld (Germany)
Eric Brown (USA)
Daniil Famponte (USA)
Andrei Kozhokar (Russia)
Michael Daboul (United Kingdom)
German Pastor (Spain)
Eric Wildberger Lisboa (Brazil)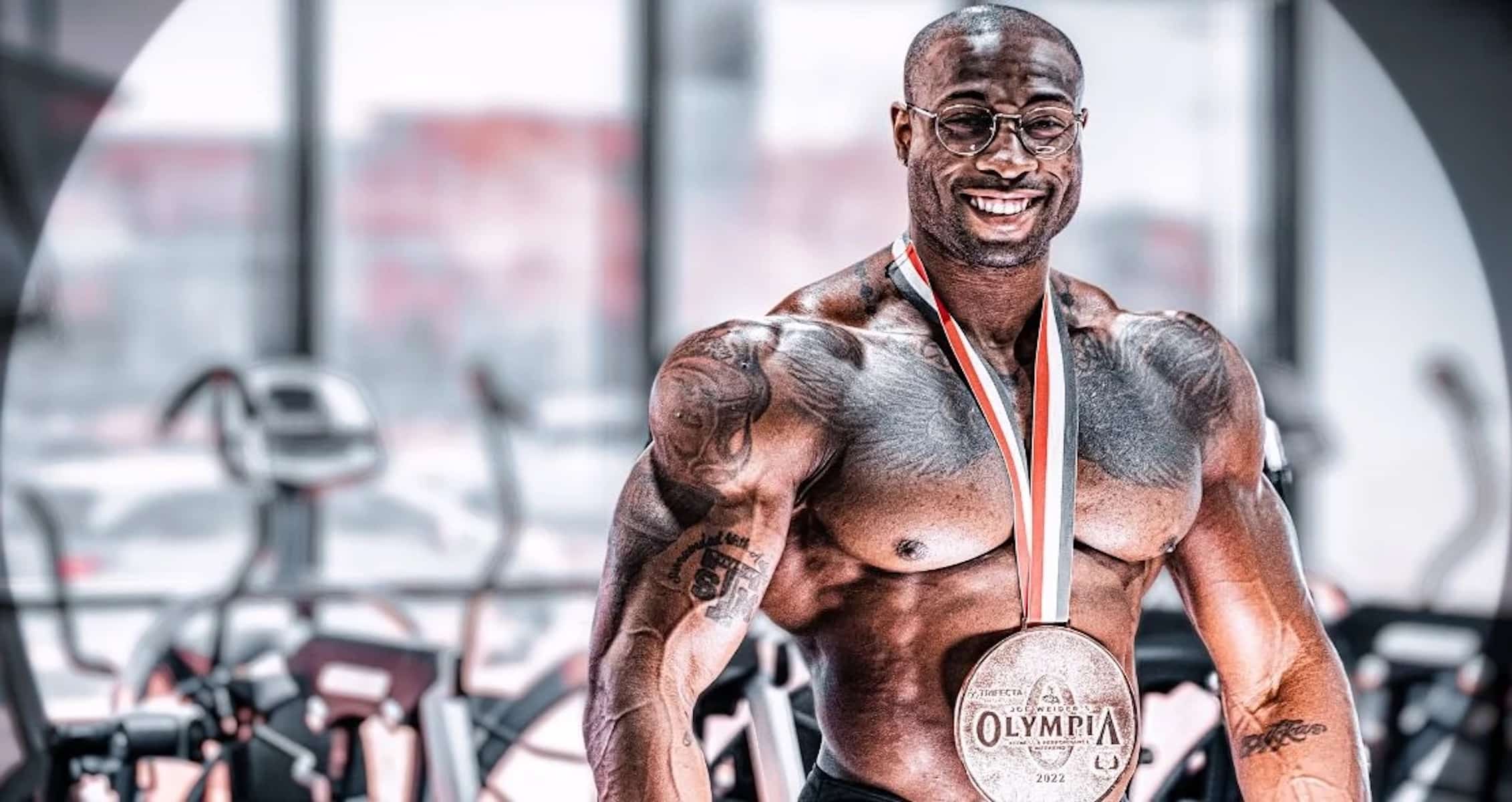 Men's Physique
Mehdi Kabbadj (Morocco)
Ming Chieh Tsai (Taiwan)
Kahlia Ramzi (Algeria)
Corey Morris (USA)
Erin Banks (USA)
Brandon Hendrickson (USA)
Diogo Montenegro (Brazil)
Mahmood Al-Maghrabi (Bahrain)
Emanuel Hunter (USA)
Mauro Fialho Garcia, Jr (Spain)
Carlos DeOliveira (Brazil)
Benquil Marigny (USA)
Riccardo Croci (Italy)
Derrick Stevenson (USA)
Ryan Terry (United Kingdom)
Emmanuel Costa (Brazil)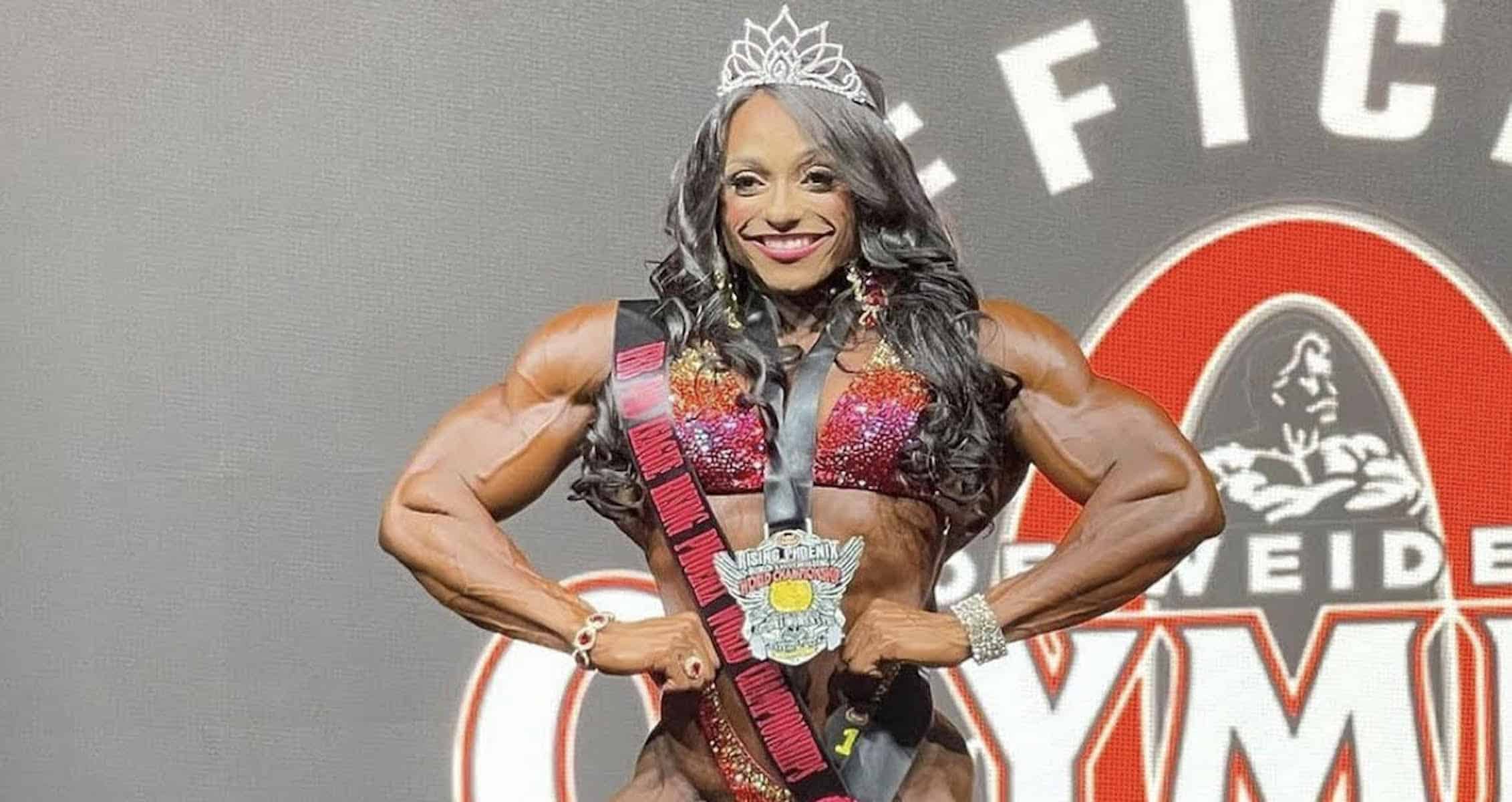 Ms. Olympia
Andrea Shaw (USA)
Angela Yeo (USA)
Helle Trevino (USA)
Sherry Priami (USA)
Natalia Kovaleva (USA)
Fitness
Missy Truscott (USA)
Jaclyn Baker (USA)
Ariel Khadr (USA)
Figure
Cydney Gillon (USA)
Jessica Reyes Padilla (Puerto Rico)
Lola Montez (Canada)
Bojana Vasiljevic (USA)
Donya Jackson (USA)
Gabriela Consolmagno (USA)
Madison Dinges (USA)
Cherish Richardson (USA)
Maria Luisa Baeza Diaz Pereira (USA)
Bikini
Jibin Park (South Korea)
Ivanna Escandar (Spain)
Amanda Marques (Brazil)
Phoebe Hagan (United Kingdom)
Maureen Blanquisco (Norway)
Jennifer Dorie (Canada)
Ashley Kaltwasser (USA)
Nittaya Kongthun (Thailand)
Alessia Facchin (Italy)
Lauralie Chapados (Canada)
Brenda Farias (Brazil)
Aimee Leann Delgado (USA)
Eszter Ozcella (Hungary)
Hyo Jung Kim (South Korea)
Vania Auguste (USA)
Romina Basualdo (USA)
Savannah Watchman (USA)
Zsofia Reka Molnar (Hungary)
Elisa Pecini (Brazil)
Sierra Swann (USA)
Women's Physique
Natalia Abraham Coelho (USA)
Sarah Villegas (USA)
Brooke Walker (USA)
Anne-Lorraine Mohn (France)
Pamela Canfield (USA)
Elena Aviles Romero (Spain)
Wellness
Francielle Mattos (Brazil)
Isabelle Nunes (Brazil)
Angela Borges (Brazil)
Kassandra Gillis (Canada)
Alexis Adams (USA)
Renata Guaraciaba (Brazil)
Amanda Burnett (USA)
Giselle Machado (Brazil)
Wheelchair
Harold Kelley (USA)
Gabriele Andriulli (Italy)
Antoni Khadraoui (Algeria)
Josue Fabiano Barreto Monteiro (Brazil)
WHEELCHAIR POINTS:
Tory Jones (Canada), 20
Woody Belfort (Canada), 17
James Berger (USA), 14
Bradley Betts (USA), 9
Tim Caldwell (USA), 8
For more news and updates, follow Generation Iron on Facebook, Twitter, and Instagram.