Should you get a new head of hair?
Hair loss, or male pattern baldness, is an issue that many men may face throughout their lives. It can be caused by a variety of factors including anabolic steroid use, genetics or stress, and more. Although hair loss is something that is fairly common, it still can be fairly embarrassing for men. There are plenty of drugs and products that can be used to help treat it, but they can cause hormonal issues and may not be effective, this is where hair transplants come into play. What are the benefits of hair transplants?
Sure, men can typically go for the totally bald look, or try to style their hair so it covers up the thinning or bald patches, but is that really worth it? There is nothing to be ashamed of when it comes to hair loss, but it certainly can affect a man's self esteem and how he presents himself. While there are plenty of over the counter treatment options such as topical creams, drugs, and so on, they always run the risk of not working, or even causing hormonal damage. 
So let's take a look at hair transplants. 
What is a Hair Transplant?
Hair transplants are surgical procedures that move hair to bald or thinning areas of the scalp, also known as hair restoration or hair replacement. Hair transplants, many times, are for people who have already tried other hair loss treatments, but had no luck. 
The way a hair transplant works is that healthcare workers will take grafts of skin from areas of the body already containing hair, also known as the "donor site". Typically these spots are on your head, at the back of your scalp, as this is where hair tends to be thickest. From there, the surgeon moves the grafts to hairless or balding parts of the scalp. After the transplanted skin heals, it should continue to grow hair.
The bottom line is, hair transplants have a load of benefits to your overall appearance, confidence, and hair health. 
Benefits of Hair Transplants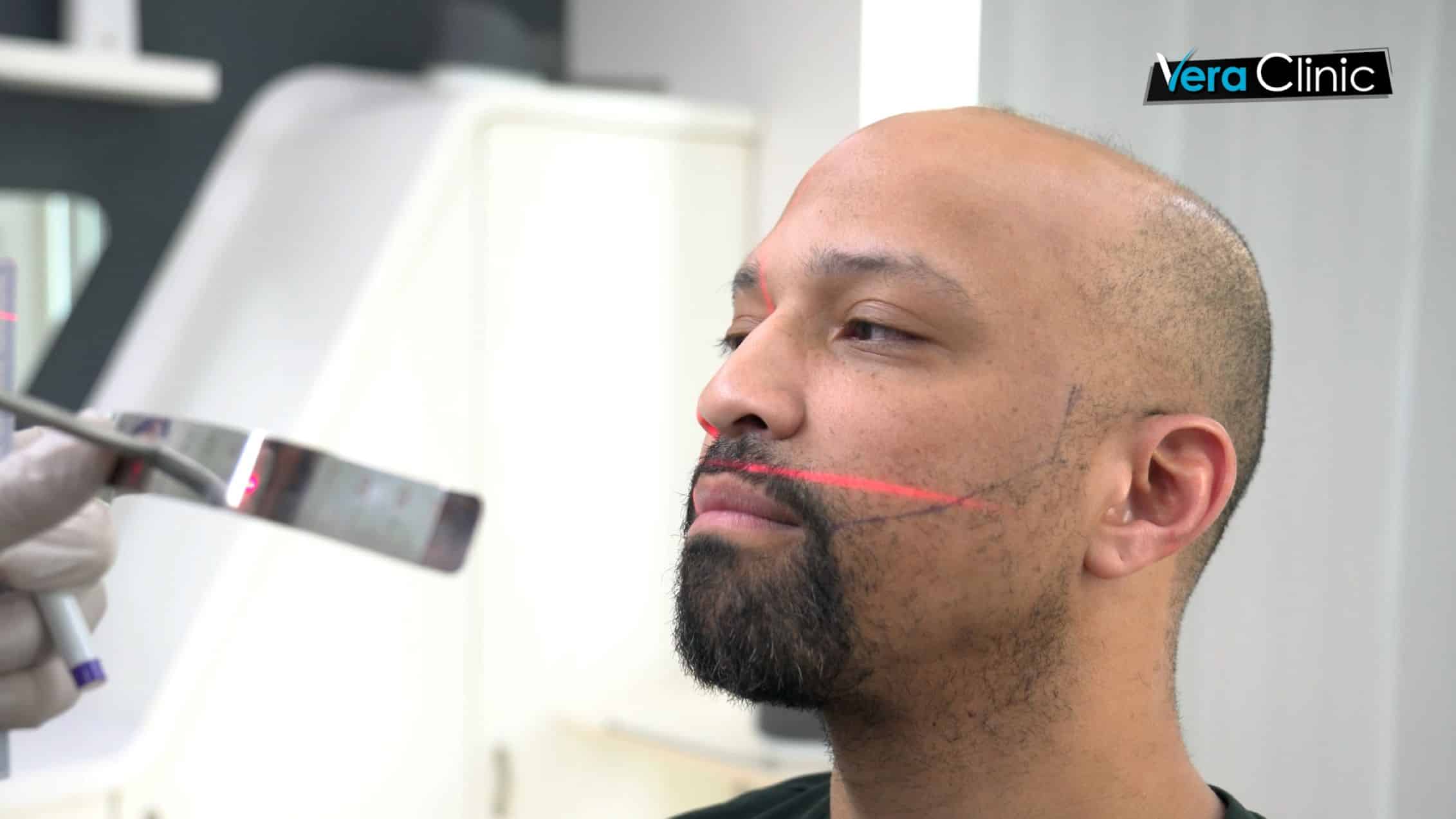 What are the benefits of hair transplants for men? Well, typically hair transplants are for men who have tried all other options for growing their hair back, creams, shampoos, drugs, but none worked. Hair transplants are a permanent solution to get rid of, or decrease balding areas of your head,
Another benefit is an increase in confidence. Hair loss is nothing to be ashamed of, but it certainly is something that affects a man's self esteem. Sure a lot of men can pull off the bald look, but getting to that point can be a struggle for many men, as their hair may come out in patches, leaving some spots just thinned out and looking unhealthy. A man's appearance has a direct impact on his performance and how he presents himself, and hair transplants can help bring back that confidence. 
Risks and Side Effects Associated With Hair Transplants
While these surgeries typically go very well, there are always risks and side effects that you may come across. Let's take a look.
Risks of Hair Transplants
Allergic reaction to anesthesia

Failed grafts or flaps.

Infection of the grafted areas

Loss of feeling on your scalp

Scarring
Risks are something that comes with just about any procedure, and they are always worth addressing. These risks are something that would usually occur with a clinic that is inexperienced or unprofessional with their procedures. Do not let the risks completely turn you off from getting a hair transplant! 
Side Effects of Hair Transplants
Crust or scabs

Itching

Loss of feeling

Pain or throbbing

Swelling

Tightness
Side effects are usually temporary, and if you experience them it is most likely a normal reaction and they happen around the donor site or where the new hair has been placed. 
How Long is the Recovery?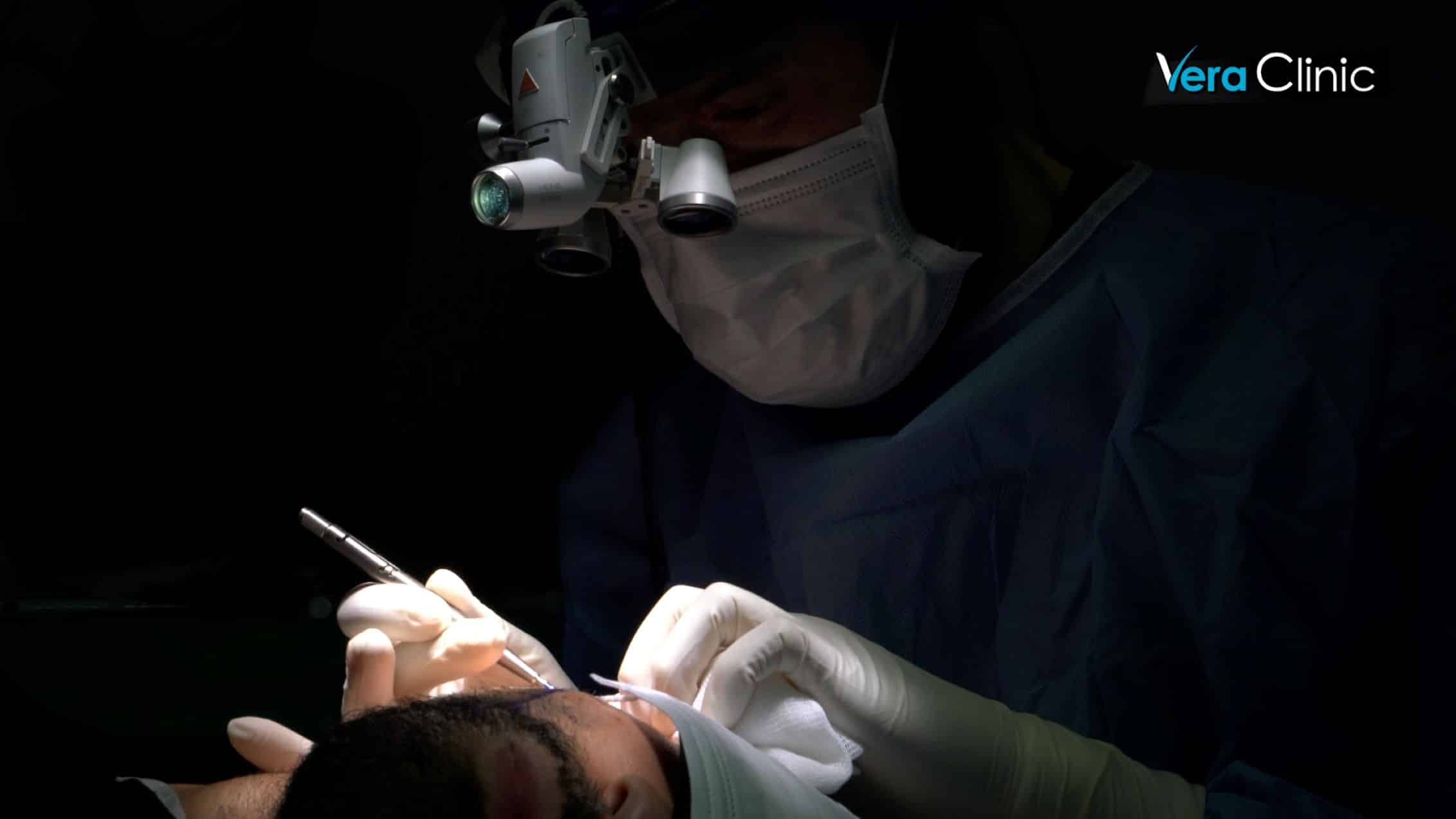 Although they may be somewhat intimidating, these procedures are also fairly simple, and you can usually go home the same day, and many times you will be washing your hair within a day or two after the surgery! Within the week you should be able to be back to work and doing light activities. 
It is also worth noting that many times it may take up to a full year to see the results that you want from a hair transplant surgery, and sometimes you may have to get "touch-ups".
Where to Get a Hair Transplant
Many times, you can go to a dermatologist or a plastic surgeon to receive a hair transplant, however our team at Generation Iron has a different recommendation.
Vera Clinic
Vera Clinic has been providing hair transplant operations for a decade and is staffed with the best hair transplant doctors in Turkey. The Clinic has been on the rise, being the best hair transplant clinic in Turkey since it was established.
Over at Generation Iron, one clinic that we can firmly recommend and specializes in hair transplants is Vera Clinic, a place for hair transplant in Turkey. Now, you might not think of going to Turkey for a hair transplant, but if you want the best of the best, a good option is this Turkey hair transplant clinic.
Vera Clinic is an international hospital collaborating with highly accomplished specialists. Their team is full of top notch dentists, hair transplant and plastic surgeons, and surgeons in Turkey. Not to mention, they have been providing hair transplant operations for about a decade, and are staffed with the best hair transplant doctors in Turkey. 
With hair transplants becoming more common, Vera Clinic is also rising in popularity and their reputation is growing. Plus, they have been known as the best hair transplant clinic in Turkey since they were established.
It is also worth mentioning that Vera Clinic has performed over 30,000 successful surgeries since they were founded, which is another factor that makes them the best hair transplant clinic in Turkey. Also, Vera Clinic has earned recognition from the European Awards in Medicine 2021 as the Best Hair Transplant Clinic of Europe.
Hair Transplant Wrap Up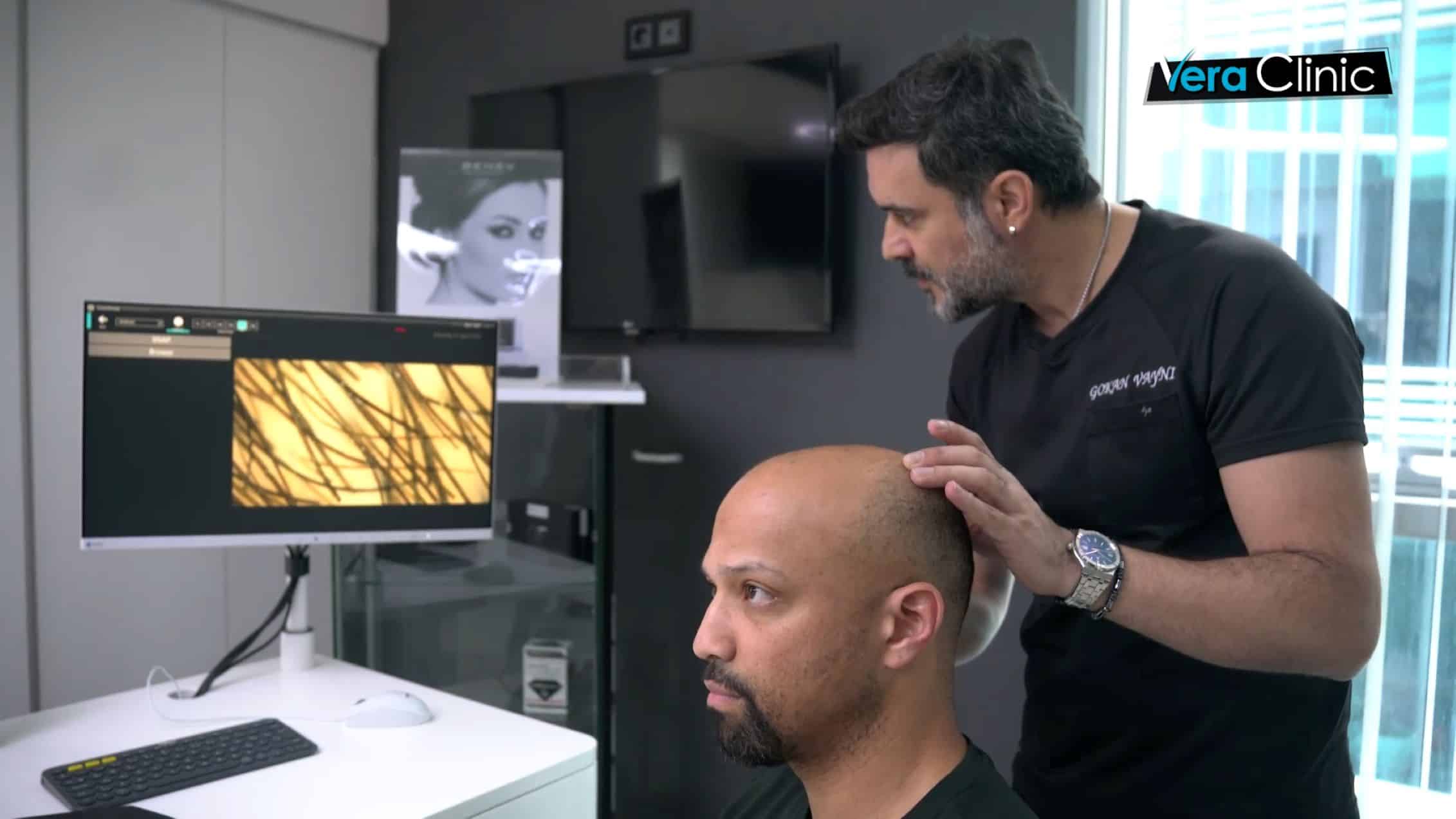 Overall, hair loss is a very natural thing that is common amongst men. It is nothing to be ashamed about, however we completely understand that sometimes it may be embarrassing. There are plenty of products on the market designed to bring back your hair, but many have hormonal side effects or just flat out do not work. 
Hair transplants for men are a great option, but always know where you are going to get your procedures done. One place for hair transplants we can stand by confidently, is Vera Clinic, known as the best hair transplant clinic in Turkey. Sure, you might not have thought of getting a hair transplant there, but it is the best hair transplant clinic in Turkey, and one that we can highly recommend.
Will you be opting for a hair transplant any time soon?