See gains towards supporting blood flow, improving overall wellness, and more!
Product Overview
Let's start with a question. How often do you think about your circulation? A good question because so often we don't think about it. We're too busy on nutrition, training, and supplementation for muscle growth and fat loss that we are forgetting some of the most vital processes our bodies perform for us. While its easy to take circulation for granted, let's not forget the fact that good circulation can greatly benefit all of our gains. Inno Supps' Nitro Wood is a great supplement for enhanced circulation support as we seek the best for all of our gains.
Circulation is obviously important for a number of reasons but most importantly it works to properly and efficiently bring fresh blood and nutrients to your brain and other organs so your body works to its maximum capacity. Good circulation can promote better cell growth, enhance organ function, create healthy skin, and increase recovery so you heal fast from injury and muscle soreness. Nitro Wood does this and much more and is a premium circulation supplement on the market.
Inno Supps Nitro Wood is designed to enhance circulation and offer the best support for better blood flow, sexual function, and stamina.
Inno Supps is a quality sports nutrition company who believes that nutrition should be clean and natural to help improve the lives of others. On top of that, it should also be innovative and delicious, so you don't feel like you are missing out on any fun. Standing behind its products, Inno Supps is a company producing high quality products for athletes everywhere to succeed.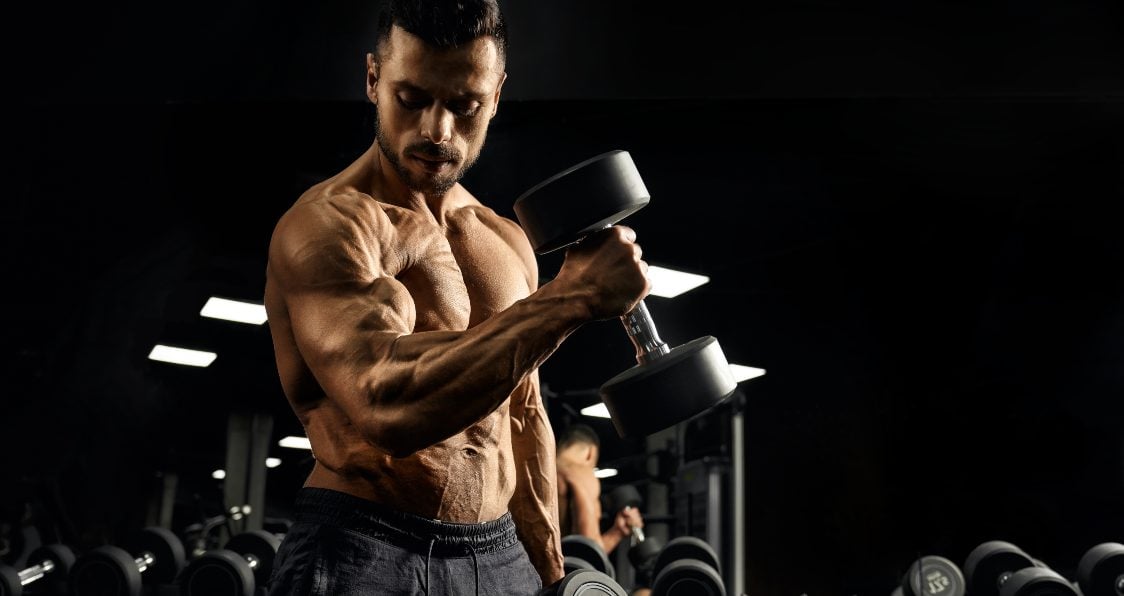 Nitro Wood Highlights
Inno Supps Nitro Wood is that top tier supplement for you to enhance circulation support for all things gains. Time and time again we see ads for those "premium" supplements only to find out they are full of nonsense. Nitro Wood isn't one of them. Designed to improve blood flow, amplify sexual function, and supercharge stamina, you work to optimize blood flow with only the best ingredients around.
With 15+ ingredients, each respectively works for benefits like blood vessel expansion, accelerated circulation, natural immune support, and better sex drive. Optimized blood flow works for the best in terms of health and wellness and Nitro Wood delivers just that.
Ingredients
Blood Circulation Blend
Maritime Pine Bark Extract: May reduce swelling of varicose veins while lowering blood pressure and improving heart health (1).
Cinnamon Bark Powder: High in antioxidants, this can relieve inflammation and protect the heart (2).
Beet Root Powder: Good for lowering blood pressure and increasing stamina and muscle strength. It may also help improve brain health and function (3).
Garlic Bulb Extract: Works for better blood pressure, improved memory, and overall better athletic performance (4).
Grape Seed Extract: Can reduce oxidative damage and improve blood flow while reducing blood pressure (5).
Cayenne Pepper Fruit Powder: Can boost your metabolism and digestive health while reducing hunger. It may also help relieve pain.
Other Ingredients
Vitamin C, Niacin, S7 (Coffee Bean Extract, Green Tea Leaf Extract, Turmeric Rhizomes Extract, Sour Cherry Fruit Powder, Blueberry Berry Powder, Broccoli Head Powder, Collards Lead Powder), Hydroxypropyl Methylcellulose, Microcrystalline Cellulose, Silicon Dioxide, Magnesium Stearate
| | |
| --- | --- |
| Number Of Ingredients | 15+ |
| Number Of Servings | 30 |
| Servings Size | 2 Vegetarian Capsules |
| Price Per Serving | $1.07 |
Price & Effectiveness
Nitro Wood is that amazing supplement to enhance circulation support by improving blood flow, increasing sexual function, and boosting stamina. With 30 servings per container, 2 vegetarian capsules are a serving size to give you all of those valuable nutrients. Inno Supps also has two options to purchase, either as a one-time deal or a 30-day subscription.
Pros
Great benefits to improved circulation, sexual function, and stamina
A vegan- and heart-friendly product
Reputable company backing it
30-day money back guarantee
Cons
Ingredients may be dosed at a lower amount than some would like
Only available on their website
Price: $32.24
Best Way & When To Take
The best way to take Nitro Wood is by taking the two capsules per day either with or without food. For those sensitive to supplements without food, then definitely take with a meal. The nice part is that you can take this any time during the day so it fits into your routine where you want it.
Overall Value
Nitro Wood is a great circulation supplement designed to enhance your circulation support for better blood flow, sexual function, and stamina. With great ingredients and a reputable company backing it, this product can enhance all things gains. What you are really getting is a top tier circulation supplement with great ingredients and the ability to bring your health and performance to the next level. Try Inno Supps Nitro Wood today and see what this can do for all your goals.
Try Inno Supps Nitro Wood Today
---
Let us know what you think in the comments below. Also, be sure to follow Generation Iron on Facebook, Twitter, and Instagram. 
*Images courtesy of Inno Supps and Envato
References