Our Top Supplement Picks This Year
The annual supplement awards have finally come. It is that time of the year, where we at Generation Iron hand pick the best supplements of the year for you to see all in one piece. Choosing items from energy drinks to protein powders, we name just about everything. These supplements are quality, good tasting, and overall will help you reach your fitness goals. We have something for just about everyone.
What is a Supplement?
Before we dive into our top picks for the supplement awards, we should establish just what supplements are. Diet and working out are definitely key factors in achieving your fitness goals, but for the extra assistance people can turn to supplements. Dietary supplements are intended to add to or supplement the diet and are different from conventional food. The products range depending on what they are intended to do specifically. So let's dive into our top picks for the supplement awards.
Protein Powder of the Year: RAW Protein
Kicking the list off with our top picks for protein powders, let's take a look at our top picks.
Coming in first for our protein powder of the year, is RAW Protein. RAW Nutrition brings you our grass-fed micro-filtered isolate protein. Each scoop packs 25 grams of the highest quality protein, the perfect amount! It also contains only 0.5g of total fat and 1 gram of carbohydrates. RAW Protein does increase the gram per serving in order to get the perfect taste but it does not lower the quality of the whey protein itself. For $54.99, you can get your hands on a ton of delicious flavors from caramel macchiato to fruity cereal. 
As for our runner ups, they are as follows: 
Evogen Isolate Protein Powder
Pre-Workout Supplement of the Year: Transparent Labs BULK Pre-Workout
Our top pre-workout pick could be none other than Transparent Labs BULK Pre-Workout! Not only is it backed by science, but also has clinically effective dosages, this pre-workout is most effective for those looking to increase in size and muscle mass. Transparent Labs BULK contains 6,000 mg of citrulline malate, 4,000 mg of beta-alanine, 4,000 mg of BCAAs, and 2,500 mg of betaine to boost your workouts, blood flow, weight loss, and muscle growth, all in attempts to improve performance.
BULK will reduce fatigue and increase your energy to give you a more impactful and longer lasting workout. Transparent Labs prides themselves on a 100% label and there are no artificial additives, colorings, or preservatives to ruin this clean product. For only $49.00, this pre-workout can be the next thing to fuel your workouts!
Code GENIRON10 For 10% Off
Transparent Labs PreSeries BULK is backed by science with clinically effective dosages to increase muscle size and mass. This pre-workout is perfect for reducing fatigue, aiding in muscle growth, and boosting energy levels for better overall performance.
Our runner ups are as follows: 
Performance Labs Sport Pre

Ryse Pump Daddy
Protein Bar of the Year: RAW Bar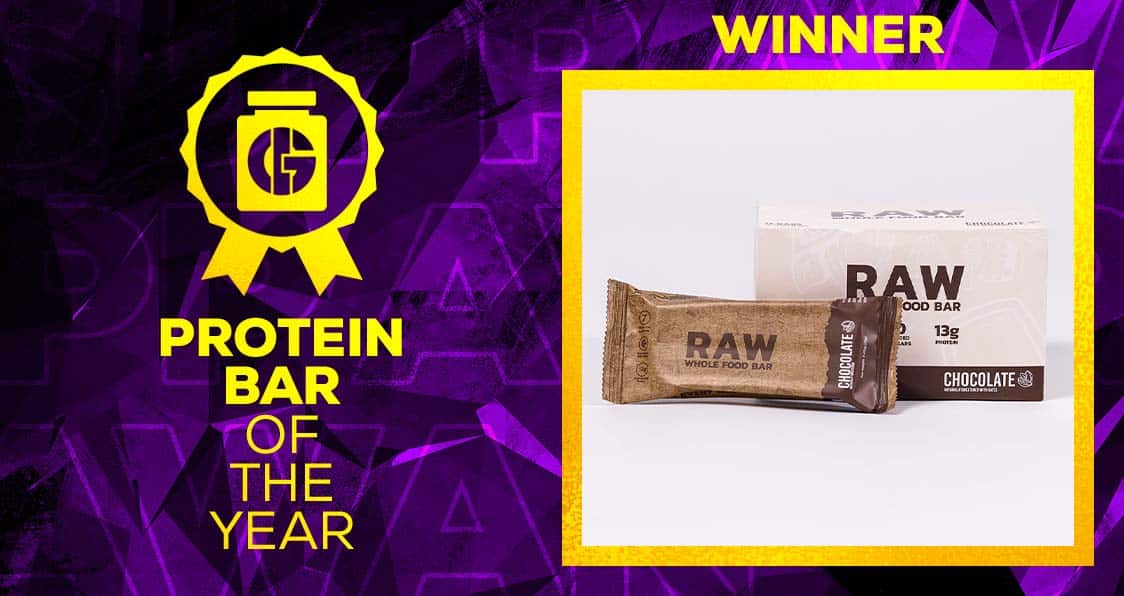 Protein bars are great for a quick snack to help hit macros. The RAW Bar is packed with whole food goodness, using just seven natural ingredients to deliver top notch flavor and essential nutrients to stay energized. Whether it's grabbed as an after school snack or between meetings, the RAW Bar delivers quality and convenience to individuals of all ages. It is filled with 13 grams of quality protein to fulfill your needs. Although it is a premium priced option sitting at $42.99 for 12 bars, you will not regret your purchase.
Our runner ups for the protein bar of the year are as follows: 
Optimum Nutrition Opti-Bar
Fat-Burner Supplement of the Year: Transparent Labs Physique Series Fat-Burner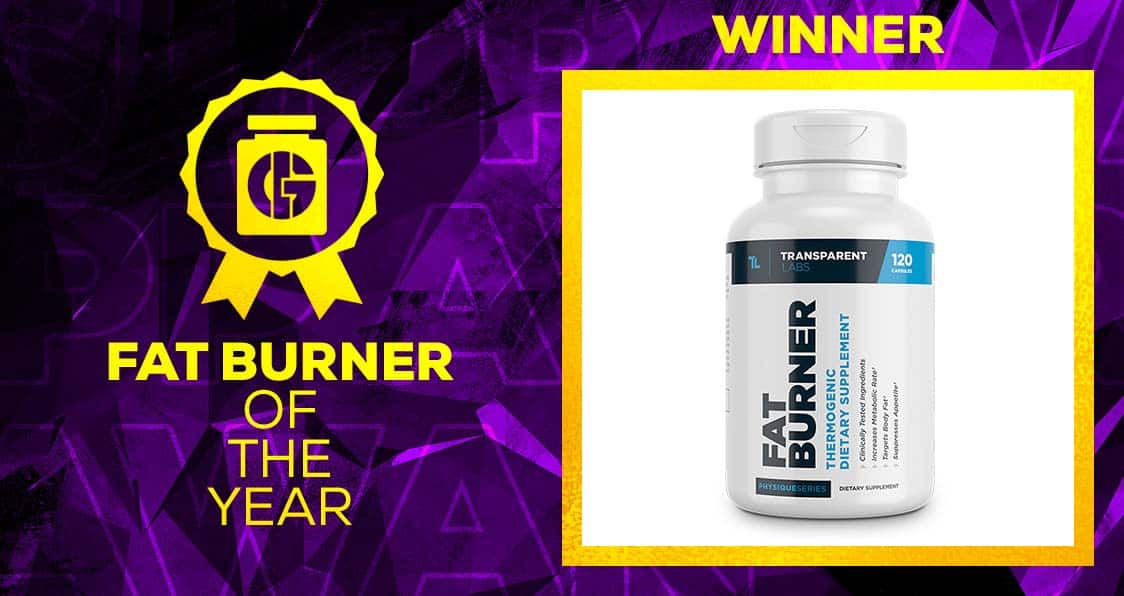 Shedding off that unwanted fat in order to get shredded for summer can be difficult. Diet and workouts do most of the work, but a good fat burner always helps. PhysiqueSeries Fat Burner is great for those looking to lose weight fast without sacrificing muscle in order to achieve that toned physique. There are three ways to lose fat: increased metabolic rate, the suppression of hunger cravings, and a lifestyle that you can enjoy, Transparent Labs Physique Series gives you all three. For the price of $49 you get 120 capsules, a 30-day supply, and some extra help shedding that unwanted fat.
Code GENIRON10 For 10% Off
Transparent Labs Fat Burner is a great burner to expedite weight loss in 3 ways. A 100% honest label ensures quality ingredients and optimal effectiveness.
Our runner ups are as follows: 
Post Workout of the Year: National Bodybuilding Pro Contest BCAA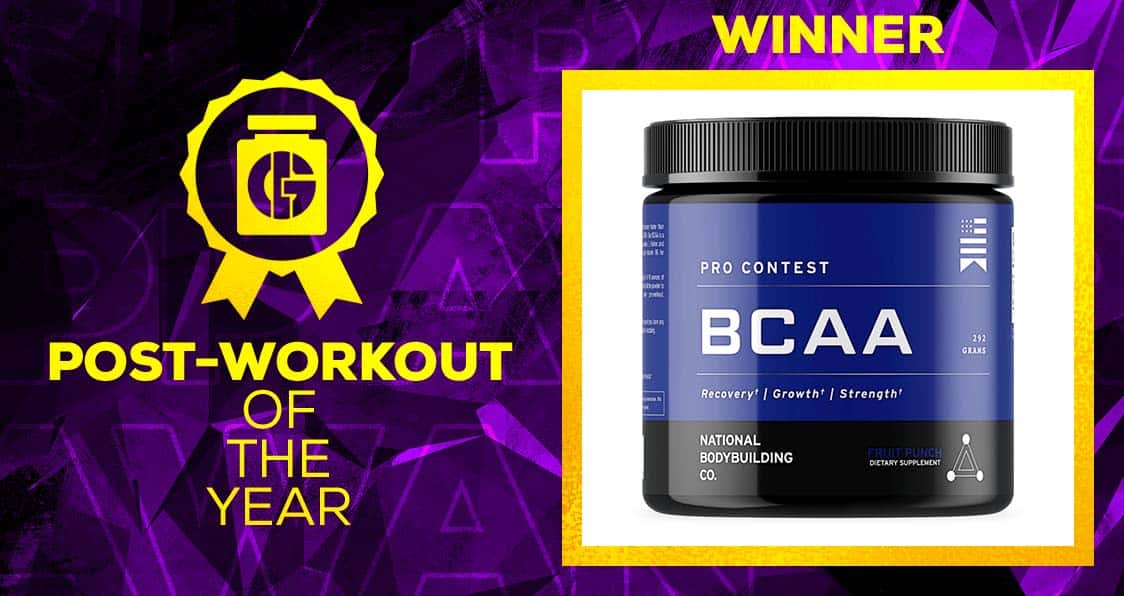 What you consume post workout is huge for your recovery. Lucky for you, we handpicked the best product for post workout. National Bodybuilding Co. Pro Contest BCAA is one of those supplements you need to upgrade strength, endurance, and recovery faster than before. Naturally sourced ingredients and a side effect free guarantee, this formula will work to build muscle and recovery, stop muscle breakdown, boost athletic performance, and is great for all types of training. Tested and formulated from clinical studies, this supplement is safe for all your performance and recovery needs.
It contains a great ratio of the BCAAs L-leucine, L-isoleucine, and L-valine will work for muscle endurance and hypertrophy in the gym. It won't break the bank either, for just $38.00 you can get your hands on our top choice for your post workout. 
National Bodybuilding Co. Pro Contest BCAA is great for improving strength, endurance, and recovery. Naturally sourced ingredients are put into an awesome formula for the best results.
The runner ups for post workout are as follows:
Performance Lab Sport BCAA
Women's Product of the Year: Clean Burn Stim Free
Don't worry ladies, we did not forget about you, we have something just for you. That something is from Kaged, and it is their Kaged Clean Burn. This is a stimulant-free fat burner designed to help tackle all of your fat loss needs so you can see your desired goals come to life. With 90 servings per container, 2 capsules will give you all the benefits these great ingredients and formula have to offer unlike many other weight loss pills and weight loss supplements. This is also great for those in a cutting phase with key ingredients and unparalleled quality. For only $29.99, you can give this a try!
Code GENIRON For 15% OFF
Kaged Muscle Clean Burn is a great stim-free fat loss solution to tackle any weight loss needs. With great fat burning ingredients and a powerful formula, this is great for weight loss or weight management.
Our runner ups for the ladies are as follows:
Vegan Product of the Year: Transparent Labs Plant Series Organic Vegan
Not everyone likes to consume animal protein powders, and vegan protein powders are hit or miss, but Transparent Labs Organic Vegan definitely delivers. Transparent Labs prides themselves on honest and transparent labels and can assure quality control when it comes to zero artificial sweeteners, coloring, or preservatives in their products. Designed to give consumers a top quality vegan protein free from any added nonsense ensures a clean and safe supplement to really boost your goals. 
It contains a healthy amount of protein in 24 grams and also 4 grams of fiber, which is often an understated element when it comes to plant based proteins. With only 3 grams of carbs and 2 grams of fat, this protein is 100% vegan and free of artificial flavoring with the added bonus of being USDA Organic Certified. For the price of $49.00, it can be yours too!
Code GENIRON10 For 10% Off
Transparent Labs Organic Vegan is a 100% vegan protein powder with 24g protein that is easy on your digestion system. With no artificial additives, this is great for weight management and muscle growth.
Our runner ups in this section are as follows:
Performance Lab Sport Protein
Muscle Building Product of the Year: MuscleMeds Carnivor Non-Dairy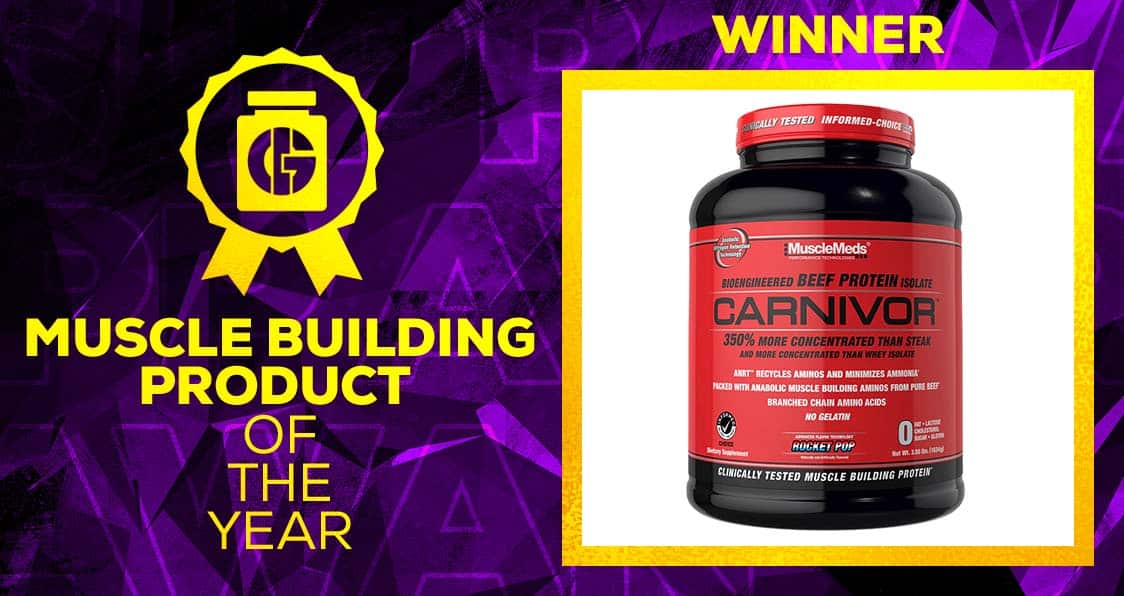 A good product to build muscle, what could it be? It is MuscleMeds Carnivor Non-Dairy Beef Protein. MuscleMeds has pushed the boundaries in the sports nutrition game for over a decade and relies on innovation and premium ingredients to produce the best supplements for bodybuilders, strength and high-performance athletes. Packed with 23g of hydrolyzed beef protein that is fast digesting and easy on your stomach, how can you say no? Being non-dairy it helps avoid unwanted results of consuming dairy that some may encounter. It also has great flavors like their new one, Rocket Pop, and comes with 56 servings for just $69.74.
30% OFF
Carnivor is a 100% beef protein isolate that is fast digesting and great tasting for an effective non-dairy protein supplement.
Our runner ups for muscle building products are as follows: 
Kaged CreaClear 

Performance Labs Maintain
Ready-to-Drink Product of the Year: Ghost Energy Drink
Who doesn't love a good drink that is already prepped, especially a delicious energy drink. Ghost comes in with a great product to help with focus and energy. Packed with 200mg of caffeine and only 40 calories, Ghost Energy Drinks will have you ready to go. They have some awesome flavors, like Swedish Fish, Sour Patch Kids, Warheads, and more! You can find them in your local gas station, GNC, or other supplement stores for only about $29.99 and a total of 12 cans. 
Our runner ups for ready-to-drink products are as follows:
Celcius Energy Drinks

Optimum Nutrition Amino Energy+Electrolytes Sparkling Drink
Best New Brand of the Year: Gainful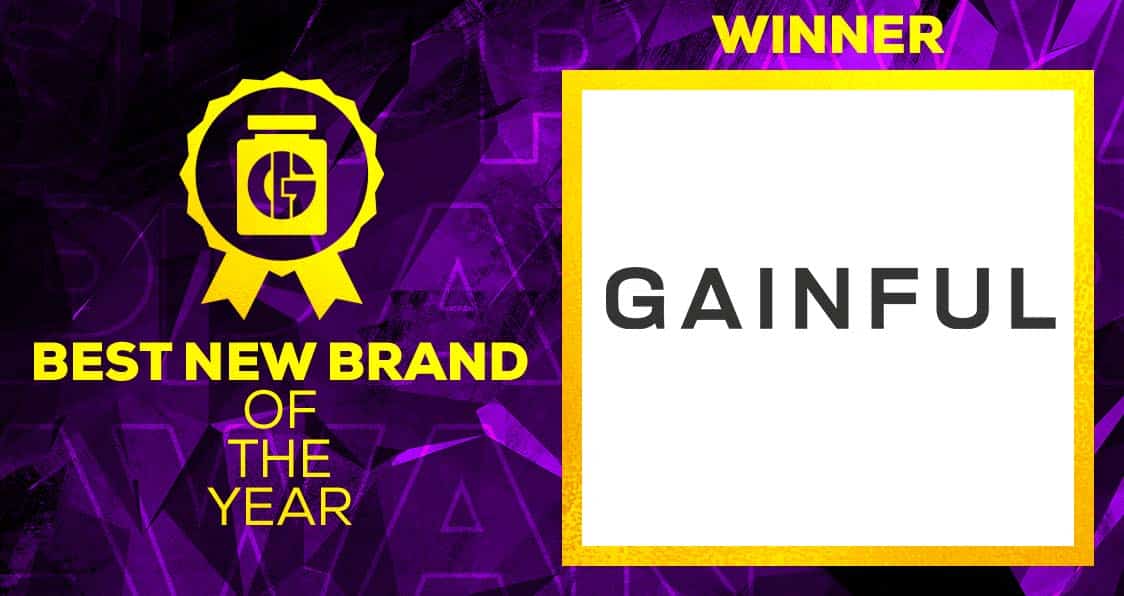 Finding the new kids on the block that provide quality products is not always easy. Many new companies do not have the reviews and reputation that makes them truly stand out just because of how youthful they are in the industry. Gainful does stand out however, being featured in BuzzFeed, Forbes, and Mashable. Gainful provides products for protein, hydration, pre-workout, and performance boosting. One thing that makes them stand out is their products can be personalized before you order.
Our runner ups are as follows:
Health and Wellness Product of the Year: Transparent Labs WellnessSeries Multivitamin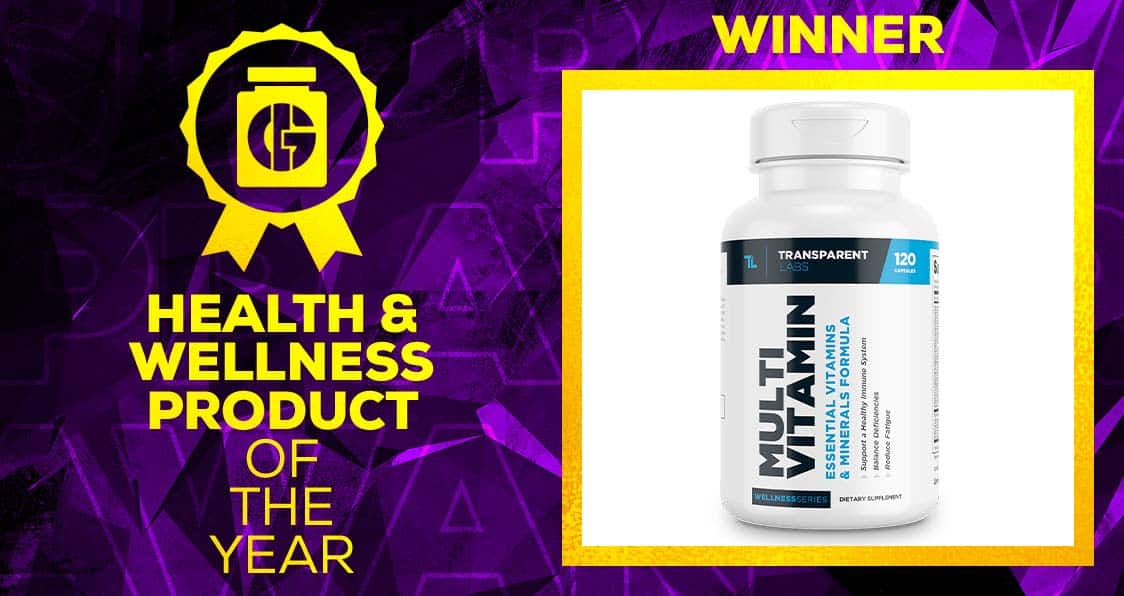 Health is wealth as they say, and fueling your body with the best possible health products is something worth shooting for. Transparent Labs WellnessSeries Multivitamin is an ultra-potent supplement for both men and women with an advanced formula to ensure your body gets all of the essential micronutrients. Created from bioavailable forms of key vitamins and minerals, it also ensures easy absorption of these key nutrients. 30 servings all packed with the vitamins you need, like A, C, D, and the list goes on, you are getting a great product for just $29.00.
Code GENIRON10 For 10% Off
Transparent Labs WellnessSeries Multivitamin is an ultra-potent supplement for those looking to optimize their health. With 22 active ingredients, this will pump you with vital nutrients with easy absorption.
Our runner ups are as follows: 
Performance Lab Multivitamin for Men

1st Phorm Opti-Greens 50

Evogen Brain Builder
Best Testosterone Booster Supplement: InnoSupps T-Drive
Testosterone is key in building muscle, and sometimes you may need a little extra boost to help. Luckily for you we have the best testosterone booster picked out for you. InnoSupps T-Drive is our top choice! InnoSupps states that T-Drive will provide energy and balanced t-levels throughout the day, not only in the gym. Let's take a deeper look at the ingredients in T-Drive. Packed with ashwagandha, fenugreek, epimedium, coleus, magnesium, and zinc to build help give you a boost. The ingredients overall are combined to create a potent supplement that truly optimizes your hormone levels. This in turn creates better health and gives better drive, in and out of the gym. For $79.99, you can help get your hormones to where they should be.
Inno Supps T-Drive is a great testosterone booster to increase muscle growth, supercharge hormone levels, and enhance performance.
The runner ups are as follows:  
Breakout Product of the Year: CBUM Itholate Protein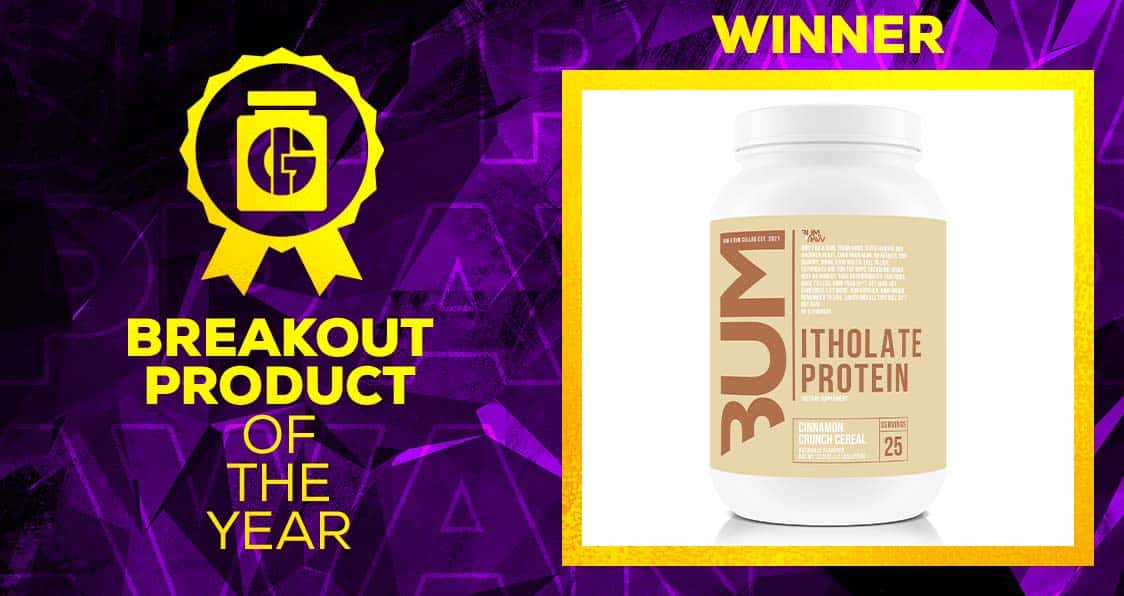 These products are new to the market and really make a name for themselves. CBUM Series Itholate Protein is 100% micro-filtered whey itholate which packs 25g of protein per scoop to make sure you are reaching maximum potential and making some sick gains. Chris Bumstead personally designed CBUM Protein flavoring to create a top-of-the-line product with industry leading profiles. For $54.99 you can grab Mint Chip Ice Cream, Vanilla Oatmeal Cookie, or Cinnamon Crunch Cereal Itholate Protein. 
Our runner ups for this category are as follows: 
Brand of the Year: RAW Nutrition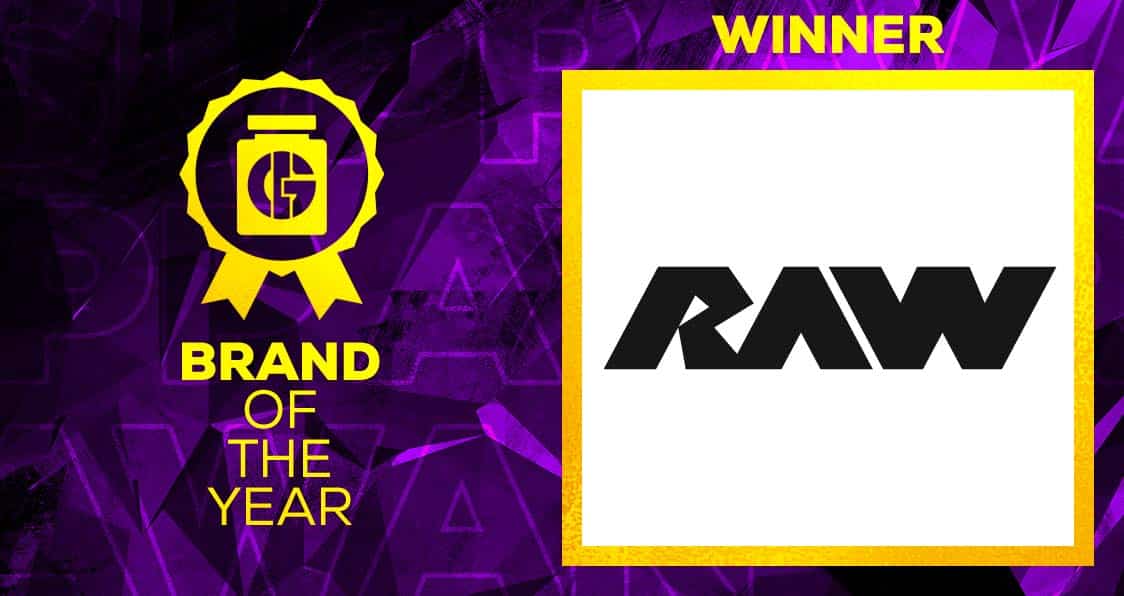 This is the overall brand that stood out the most, which our choice is RAW. RAW Nutrition was created to provide athletes with the best fuel for peak training and performance. Their mission is to make smart nutrition easy and convenient with expertly crafted supplements made with the purest ingredients available in the industry. Providing quality pre-workouts, protein, amino acids, and intra workouts, you can stock your supplement cabinet with RAW. Also, don't forget their quality apparel! 
Our runner ups for brand of the year are: 
Transparent Labs

Kaged

InnoSupps

MyProtein
Workout Product of the Year: SBD Knee Sleeves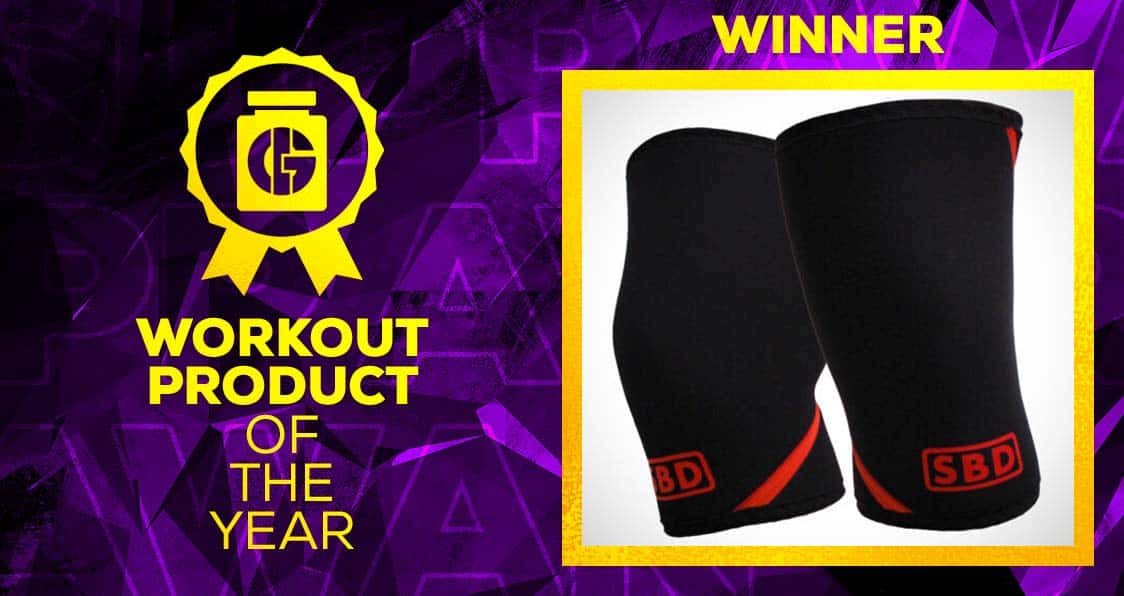 Last but certainly not least on the list is our choice workout product of the year. This section focuses on things you'd wear in the gym like belts, straps, and obviously knee sleeves. Manufactured with high grade 7mm neoprene, designed to minimize the risk of injury and to aid performance, SBD Knee Sleeves are approved in many powerlifting federations such as USAPL, IPF, and USPA. Relied on by strength athletes around the world, these 7mm knee sleeves are ideal for powerlifting and heavy training. For $82.50, you can get a pair of these quality knee sleeves to help blow up your squats! 
SBD 7mm Knee Sleeve is great for joint support and reducing injury out of this high grade neoprene sleeve.
Our runner ups for this category include: 
Supplement Awards Wrap Up
That's a wrap for all of our top picks for the supplement awards of 2022! We do want to note that purchasing these products should all depend on your goals and how you feel. For example, if you are tired before your workout and want better pumps, perhaps try a pre-workout. If you are looking at putting size on, maybe check out some protein powders! We recommend you look into the products a little more in-depth and analyze your goals before purchasing anything. 
Which supplements are you going to give a try?