The ultimate fat burning supplement to burn more calories, train with intensity, and feed lean muscle growth.
Product Overview
How many times has someone told you to try a fat burner when you are trying to lose body fat? Once, twice? Maybe no times at all. Maybe you've tried a fat burner and thought it to be nonsense given that you saw no results even though you took your diet and exercise seriously. With so many supplements out there, it can be hard to tell the great from the good, the good from the bad, and the bad from the worst. However, when it comes to your fat burning needs, Burn Lab Pro is making a name for itself on the market as a top tier fat burner designed for serious athletes.
What you want out of a good fat burner is something to not only burn stubborn belly fat but also give you the best in terms of muscle retention and appetite suppression. A fat burner will not be a magic pill, but working together with a solid diet and well-executed training plan, it will work to see those desired results. Burn Lab Pro does this and so much more and it's no wonder why so many bodybuilding and supplement review websites have listed this as number one.
Burn Lab Pro is a great all-around fat burner with an innovative design and research-backed benefits. It is 100% natural, safe, and caffeine free giving you the best option on the market.
Burn Lab Pro Highlights
Burn Lab Pro is an all-around great product with an innovative design and research-backed benefits to really enhance your results as you seek to burn belly fat. Instead of an unhealthy, stim-driven formula, Burn Lab Pro is 100% natural, safe, and caffeine-free to give you an effective supplement without any fear of jitters or crashing. Burn Lab Pro allows you to shed more body fat from every workout, gain more lean muscle mass, and see better results from diet and exercise.
With 5 powerful and research-backed ingredients, this is the ultimate fat burner for whatever your needs may be. Forslean works to trigger a hormonal cascade to boost fat breakdown and promote fat burning, while Capsimax regulates hormones to increase body heat to block fat stores and control appetite with food. Along with these other ingredients, this advanced formula is designed to target all of your weight loss needs from a fat burning supplement.
---
Check out our list of the Best Fat Burners On The Market to see where Burn Lab Pro lands!
---
Burn Lab Pro Ingredients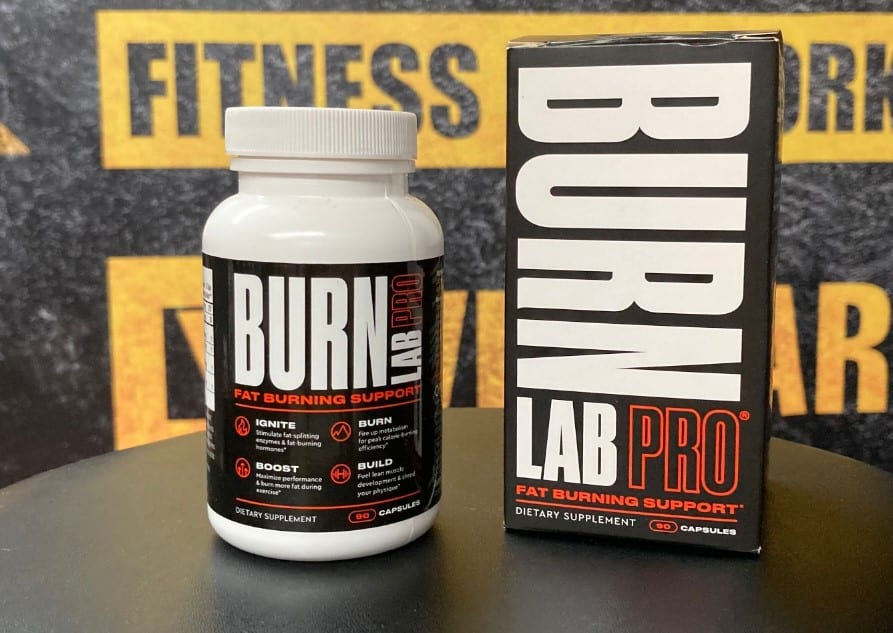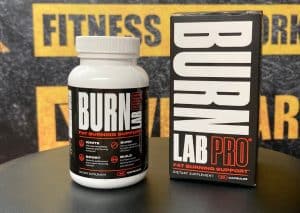 Forslean is a highly potent, ultra-bioavailable form of Forskolin, which is an extract from Coleus Forskohlii. Forskolin is arguably the natural fat burning supplement with the strongest backing from clinical trials; multiple studies done on humans show that Forskolin helps people lose more fat faster (1).
Forskolin works mainly by helping your body create more of an enzyme called lipase. Lipase is the enzyme which breaks down your stored body fat into fatty acids and frees it for use as fuel. Increasing lipase means more body fat is available for burning, which means faster fat loss and a more successful body recomposition.
HMB, or ß-Hydroxyl ß-Methylbutyrate as it is otherwise known, is the real secret of Burn Lab Pro's power. HMB is a bit of a miracle fat burning supplement. However, it doesn't actually burn fat; rather, it prevents muscle loss during periods of fasted training (or training during severe calorie restriction) (2).
Normally, when enter a serious cutting phase you lose fat, but you will lose a lot of muscle too; your body composition can often get worse during a cut! Protein powders can't help either; if you're in a calorie deficit, you'll normally lose a lot of muscle. But HMB prevents this from happening. Studies show that HMB can effective prevent muscle mass loss during intensive training periods. This is why Burn Lab Pro is really more than just a fat burner; it is a body composition enhancer.
Capsimax is an extremely pure chili pepper extract. Chili pepper extracts are common ingredients in fat burning supplements (3), but Capsimax is the gold standard as it is standardized to be 2% active capsaicinoids and free of contaminants.
It is pretty obvious how chili pepper extracts like Capsimax burn fat. Eating spicy foods makes your body think your temperature is rising rapidly. This triggers a "cooling" response where your body desperately tries to lower your core temperature: your blood vessels dilate, you start to sweat, etc. All of this costs a lot of calories! This places you in a deeper calorie deficit, which means faster weight loss without having to cut more food!
Chromium is a really important ingredient for a top quality fat burner, and it is almost always overlooked by lower quality supplement manufacturers. This is because it works in a subtle, but no less effective, way than things like caffeine.
Chromium potentiates insulin. Supplementing with chromium helps insulin to properly regulate blood sugar. This means a more stable level of blood glucose, which in turn means better energy levels, less food cravings, and fewer sudden energy crashes. Chromium also helps insulin shuttle nutrients to your cells, which is vital for recovery following workouts. Burn Lab Pro uses GTF Chromium, which is the most bioavailable forms of the nutrient, and the one most studied in the context of health and fitness (4).
BioPerine is included in many top tier fat burning supplements on the market today because it helps with nutrient digestion and absorption. Basically, BioPerine helps you absorb more nutrients from the food that you eat (including the ingredients in Burn Lab Pro). Not only does this make the ingredients in Burn Lab Pro more potent, but BioPerine also makes it easier to eat a healthy diet, as the few calories you do eat will deliver many more nutrients.
Other Ingredients
NutriCaps Pullulan Capsule, NuFlow Rice Concentrate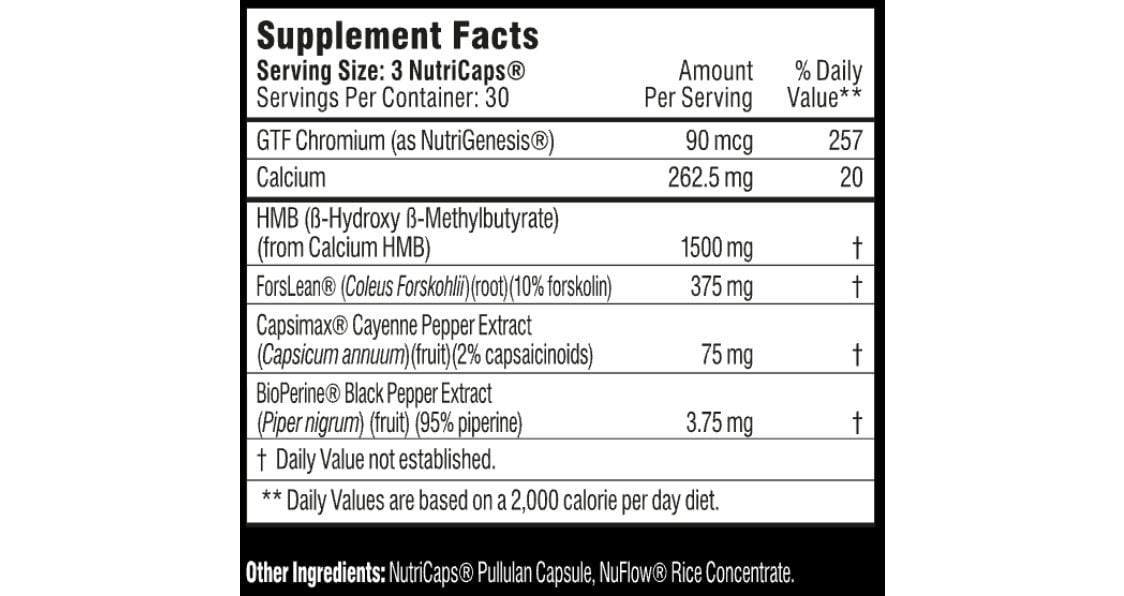 | | |
| --- | --- |
| Number Of Servings | 30 |
| Serving Size | 3 NutriCaps |
| Stim Or Non-Stim | Non-Stim |
| Best Way To Take | Take 3 capsules with water. |
Price & Effectiveness
Burn Lab Pro is that ultimate fat burner to burn more calories, train with intensity, and feed lean muscle growth. With 30 servings per container, 3 NutriCaps will pump you full of these amazing fat burning ingredients.
Pros
Great ingredients designed to tackle weight and fat loss goals
No stimulating ingredients with an advanced formula
Safe and natural supplement for your overall health and wellness
From a reputable and high quality company
Cons
Premium priced option
3 capsules is a lot for serving size
Price: $59.00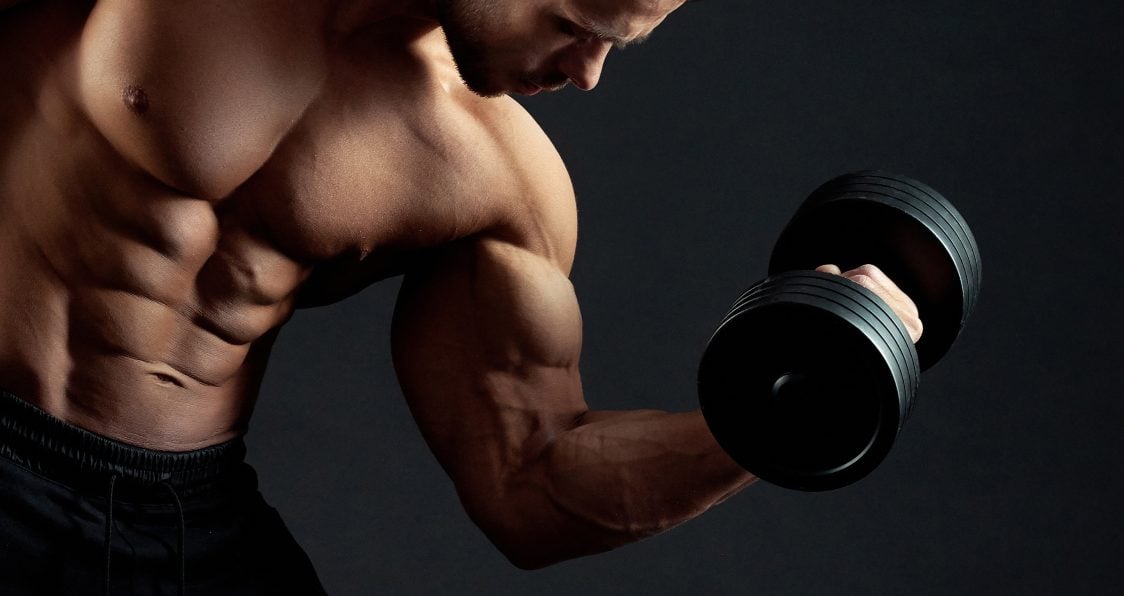 Who Should Take Burn Lab Pro?
Burn Lab Pro supports all weight control programs that work in tandem with a healthy diet and proper exercise routine. Bodybuilders and athletes looking for a great supplement would thrive with this supplement, as well as everyday gym goers living a healthy lifestyle who want to burn that stubborn fat.
Is Burn Lab Pro Good For Fasted Training?
Yes, Burn Lab Pro is great for fasted training. In fact, this is exactly the kind of scenario that Burn Lab Pro was designed for! Burn Lab Pro works on three different dimensions of body recomposition: it encourages the mobilization of fat from your fat stores, it boosts endurance and energy levels, and it prevents muscle wastage during periods of caloric restriction and intensive training.
Keeping your gains is the really difficult thing about cutting. We can all cut weight fast. You just stop eating food and do excessive cardio every single day. The problem with this though is that you will lose just as much muscle mass as you will fat. To keep your gains, you need to be using your muscles to the same degree and keep feeding them with carbs and protein; things you can't practically do while cutting calories.
The problem of keeping your gains is especially serious for natural bodybuilders. If you've ever seen a natty bodybuilder after a serious cut, you'll know that keeping big, inflated, thick muscles after 4 months of dieting is practically impossible (unless you have some seriously gifted genetics or are on steroids). To help get around muscle loss, Burn Lab Pro utilizes HMB. This natural substance has been shown to prevent muscle mass loss in people undergoing fasted or severely calorie-restricted training.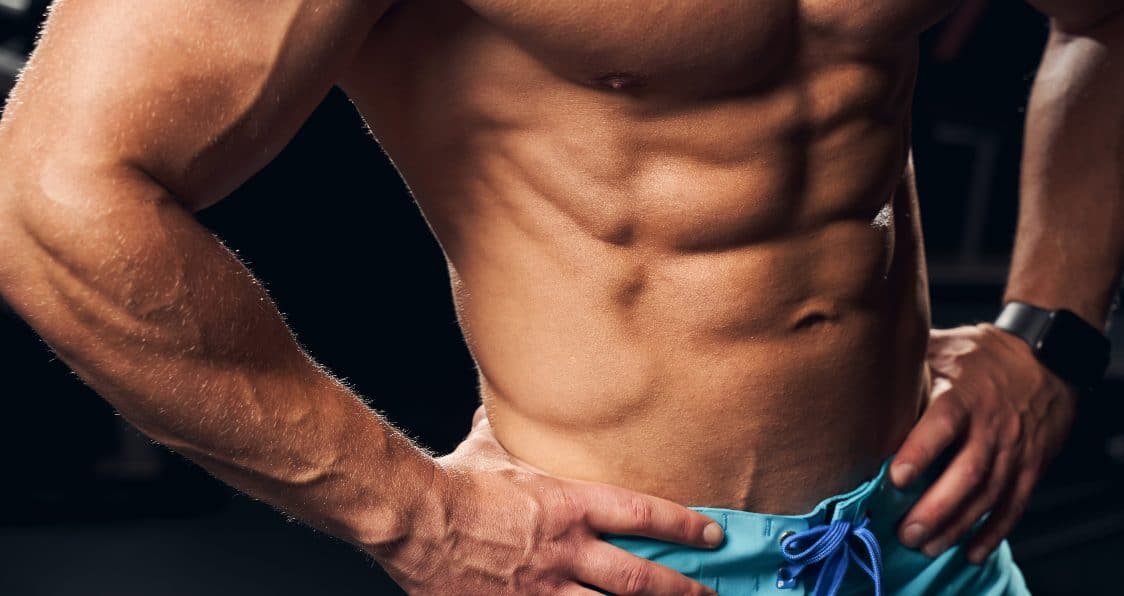 How To Use Burn Lab Pro For Maximum Fat Loss
The best way to use Burn Lab Pro for maximum fat loss is to use it consistently every single day for 2-3 months. Any Burn Lab Pro review which tells you that you need to use Burn Lab Pro at a specific time (pre-workout, post-workout, whatever) is focusing on the wrong thing!
The trick to getting the most out of Burn Lab Pro, or any good fat burner for that matter, is consistency. Fat loss doesn't happen overnight, it can take months. Successful body recomposition takes even longer, as you need to more carefully balance weight loss with muscle preservation. The beauty of Burn Lab Pro is that it works both on your training days and on your rest days; it works to save your gains and keep your body burning stored fat round the clock, 24/7.
So long as you are sticking to your diet plan and putting the work in at the gym, Burn Lab Pro will dramatically accelerate your cut progress if used consistently on a daily basis for a period of several weeks and months. Used for the duration of a cut, Burn Lab Pro can be devastatingly effective.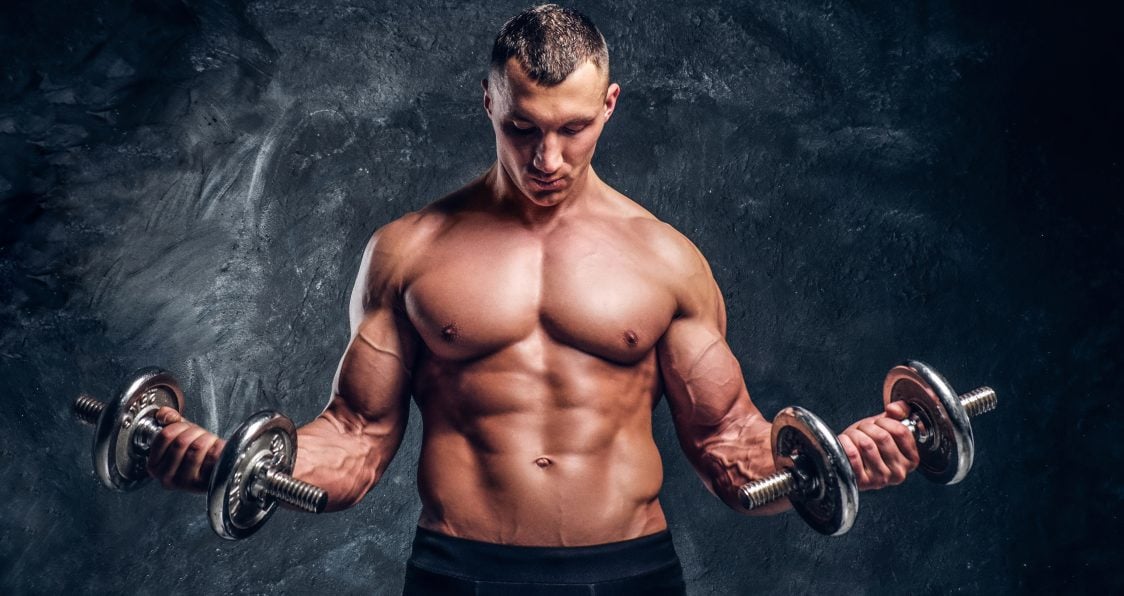 Burn Lab Pro Side Effects
So we've seen that Burn Lab Pro looks like a genuinely effective fat burner. But is Burn Lab Pro safe?
Yes! Burn Lab Pro looks totally safe and side effect-free to us. This fat burner uses 100% natural ingredients, all of which have been thoroughly tested in numerous clinical trials. In none of the studies we have seen did any of the ingredients in this cause any side effects whatsoever. What's more, the dosages used in Burn Lab Pro are all well within the ranges tested in clinical trials. Each ingredient has been dosed to produce the most benefits for the lowest risk of side effects.
The best thing about Burn Lab Pro as far as safety is concerned is the lack of any stimulants in the formula. Most fat burners contain HUGE quantities of caffeine. Many contain multiple synthetic stimulants which collectively make side effects highly likely.
Common side effects of cheap fat burners full of stimulants include:
Jitters
Headaches
Stomach cramps
Nausea
Anxiety
Irritability
Sweating
Hypertension
Elevated heart rate
Shortness of breath
Dizziness
Insomnia
Burn Lab Pro does not cause any of these side effects as it is completely stimulant-free. That means it is perfectly safe for daily, long-term use, it won't interact with your pre-workout, and you don't need to worry about limiting coffee consumption.
---
Check out our list of the Best Men's Fat Burners to see where Burn Lab Pro ended up!
---
Overall Value
Burn Lab Pro is the single best fat burner on the market today and our lists of the Best Fat Burners also reflects that. No other fat loss supplement comes close to delivering the quality and value for money that this does, especially when you factor in how clean and safe this fat burner is! The main reason we like this fat burner so much is because it prioritizes preserving muscle mass over just accelerating weight loss.
Keeping hold of your gains is the truly difficult thing about cutting; just dropping weight is easy, but looking jacked, strong and muscular after a cut is almost impossible. What you are really getting is a top tier fat burning supplement designed to maximize fat loss and keep on lean muscle from a company who fully understands what athletes need. Check out Burn Lab Pro and never worry about your gains again.
---
Generation Iron may receive commissions on purchases made through our links. See our disclosure page for more information.
Let us know what you think in the comments below. Also, be sure to follow Generation Iron on Facebook, Twitter, and Instagram. 
*Images courtesy of Burn Lab Pro and Envato
---
References