These options from Pioneer are sure to protect and support you as you deadlift insanely massive weight.
Product Overview
Time and time again, you've heard people rant and rave about weightlifting belts. You've thought to yourself that you don't need it, that it's probably a waste of money, or that you don't lift heavy enough to deserve to wear one. Its time to rethink however you view weightlifting belts because the benefits far outweigh any excuse you can come up with. For those of you who love wearing lifting belts and can't go without them, help us out and try to convince the others to hop on board. Pioneer Leather Deadlifting Belts are great products for strength and support while being ultra-high quality and they just might change your mind for us.
What you will find out of a good lifting belt is a host of benefits designed to keep you physically healthy in the gym. By putting pressure on your abdominal cavity, you work to stabilize the spine and take pressure off the low back, thus adding great support (1). With better stabilization, you now have a solid foundation to increase strength and power, as well as promote better form and technique. With a reduced chance of injury, you'll keep grinding away for days (2). Pioneer products are designed to give you the edge when it comes to growth and support and these deadlifting belts are no different.
Pioneer is a division of General Leathercraft Manufacturing, Inc., a premiere company creating high-quality leather products including weightlifting belts and other exercise accessories and aids. With a great product line dedicated to assisting the needs of athletes everywhere, Pioneer has made it their mission to keep active individuals healthy and safe, especially as they lift big weight. Along with an amazing line of lifting belts, Pioneer also produces top tier knee wraps, wrist wraps, elbow wraps, and other equipment to keep athletes safe overall. Their mission is to provide great customer service and a product you will love to have and use. A company full of integrity and quality, Pioneer is a standout in the exercise equipment community.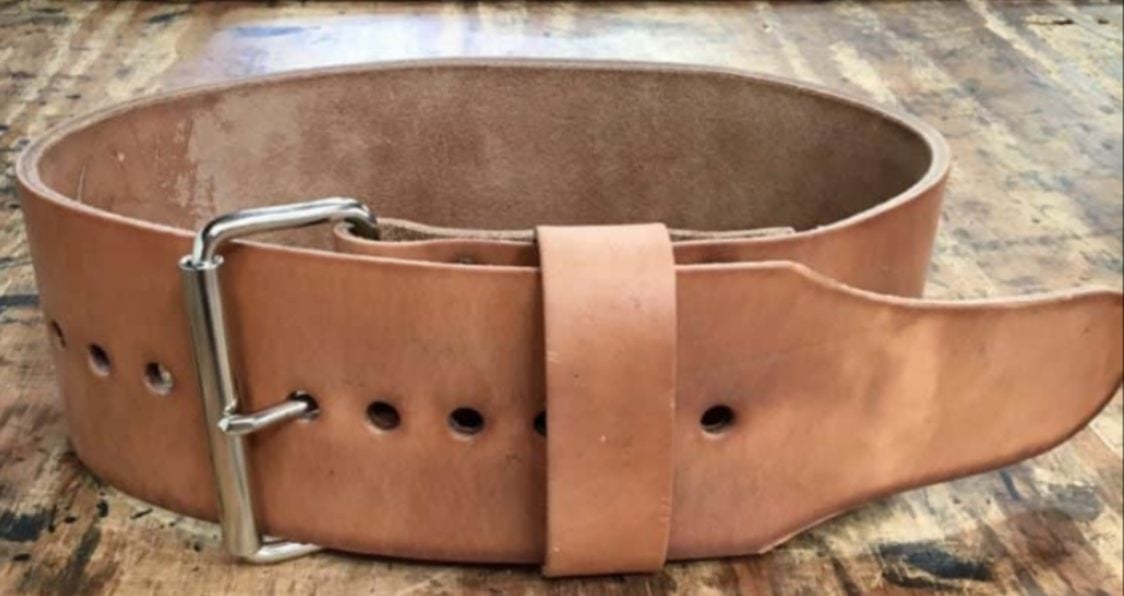 Pioneer Leather Deadlifting Belts Highlights
Pioneer Leather Deadlifting Belts are made from full grain sole leather to allow for repeated abuse and the prevention of wear and tear over time and are 6.5mm thick. The nickel-plated rivets and buckles hold this belt together and show true craftsmanship both in terms of look and quality. The beveled edges are put in place for added comfort, giving customers a sense of ease that Pioneer cares about the smaller details as well in their quest to make a great belt. Strong enough to be durable and last a long time while also allowing for comfort and versatility, you will feel great about any workout that comes your way. Made right here in the United States, this belt is an all around great addition to your gym bag and workout routine. And a wise choice at that.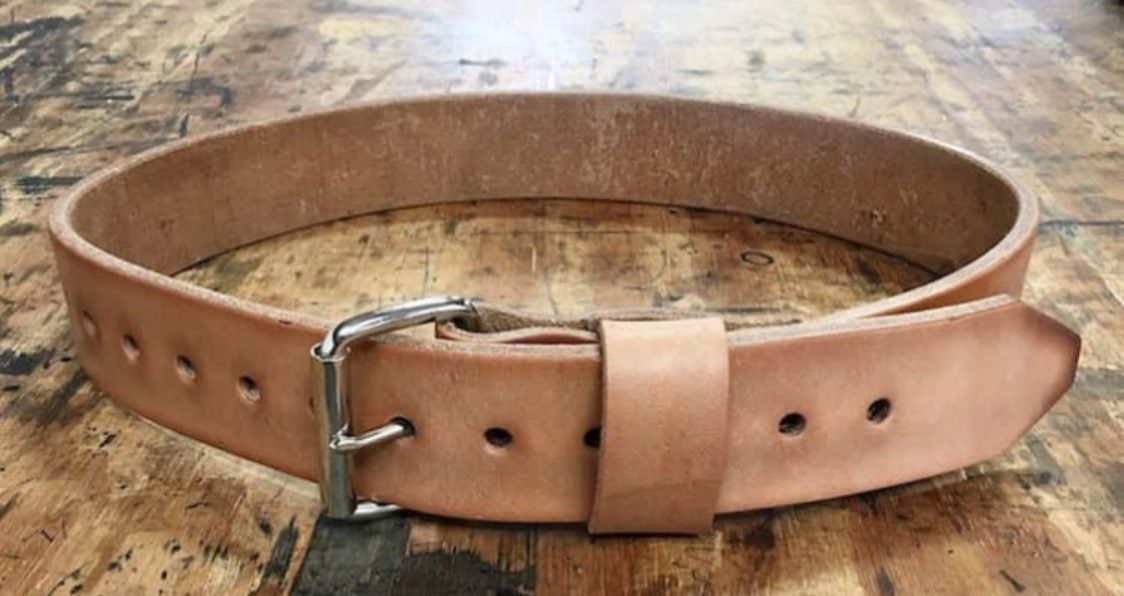 3 Pioneer Belt Options
With these deadlifting belts, Pioneer has designed three options so you can find the best fit for you. For something you need to rely on to help keep you safe and lifting big, you want something comfortable and versatile, yet one you can trust.
3'' Leather Deadlift Belt
The 3'' belt is great for those looking for that middle of the road option. It will offer nice support and a snug fit, without feeling too suffocating or not as tight. A comfortable option for those unsure of their size, meeting in the middle is always a solid first step before experimenting with what works best for you.
4'' Leather Deadlift Belt
Pioneer's 4'' belt is great for those who feel they need a bit more support with a bit bigger of a belt. This will allow for a tighter, more compressed feel, yet with Pioneer's high quality and well built belt, you will still have comfort and versatility to move freely and perform any big lift you desire. For those on the bigger end of size, this may be a great belt for you as well.
2'' Leather Deadlift Belt
The 2'' belt is an interesting one for it is rather skinny compared to its counterparts. For those looking to move even more freely while still having some sort of compression against them, the 2'' belt is a good option. If you are typically bothered by things feeling snug around the waist or potentially digging into your hips, this belt may be a good option for you in terms of fit.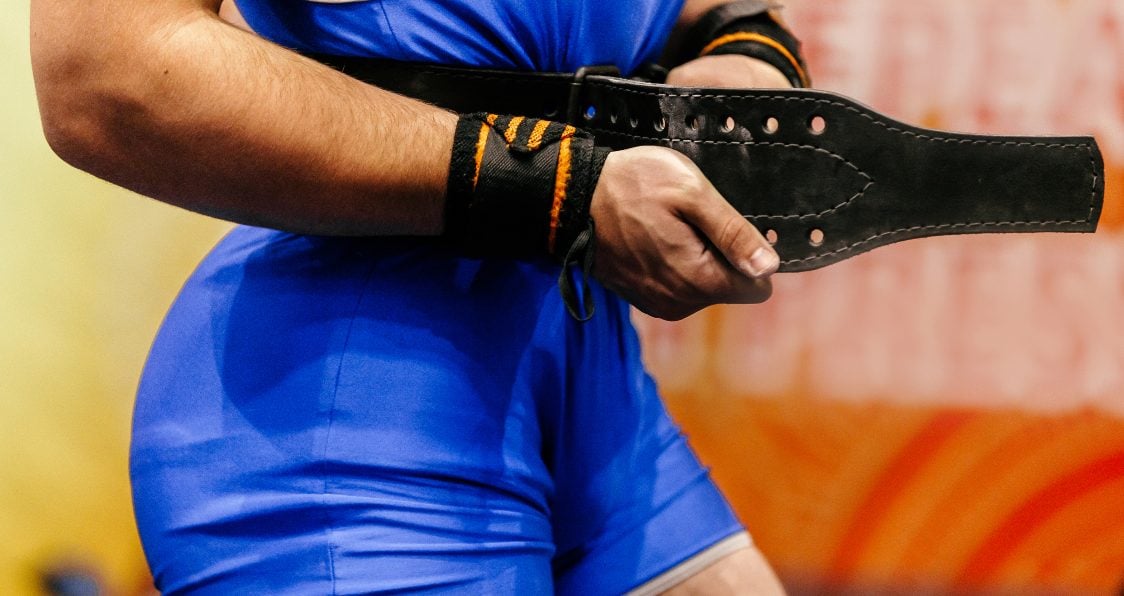 Price & Effectiveness
Pioneer Leather Deadlifting Belt is made from high quality leather and will allow for durability and support, while also providing comfort and versatility. With three great options in 2'', 3'', and 4'', you can't go wrong with finding the best fit for you.
Pros
Three great size options with all being 6.5 mm thick
Nickel plated rivets and buckle are durable look great
Full grain sole leather allows for great strength and pliability
From a reputable and honest company in Pioneer
Cons
Unknown if belts are approved for competition or not
---
Check out our list of the Best Weightlifting Belts for more awesome products!
---
Overall Value
Pioneer Leather Deadlifting Belts are great lifting tools to really boost all areas of your physical health and wellness. By providing support and stabilization for those massive lifts, you start to see the results you want in terms of increased strength and size while protecting yourself against injury and stress on the low back. Pioneer has designed and created some amazing workout products and these lifting belts are no different. High quality leather matched with a sleek look and attention to the smaller details, this belt has the potential to seriously enhance all areas of your lift. What you are really getting is a top tier lifting belt made from quality material with three size options from a company who knows the needs of athletes. Check out Pioneer Leather Deadlifting Belt today and see what this can do for those deadlift PRs.
Check Out Pioneer Leather Deadlifting Belts Here
Generation Iron may receive commissions on purchases made through our links. See our disclosure page for more information.
Let us know what you think in the comments below. Also, be sure to follow Generation Iron on Facebook, Twitter, and Instagram. 
*Images courtesy of Pioneer and Envato
References
Miyamoto, K.; Iinuma, N.; Maeda, M.; Wada, E.; Shimizu, K. (1999). "Effects of abdominal belts on intra-abdominal pressure, intra-muscular pressure in the erector spinae muscles and myoelectrical activities of trunk muscles". (source)
Finnie, S. B.; Wheeldon, T. J.; Hensrud, D. D.; Dahm, D. L.; Smith, J. (2002). "Weight Lifting Belts: Motivations For Use". (source)